Natural Pink By Nature - Cherry Blossom
Spring has finally decided to show us its beauty. After so many rainy and colder days, we got a few really nice and sunny days. Temperatures are up to 20°C during the day, which is definitely nice. I'm not a Brit to I think people really needed the good weather as we went through a lot during the first part of the year.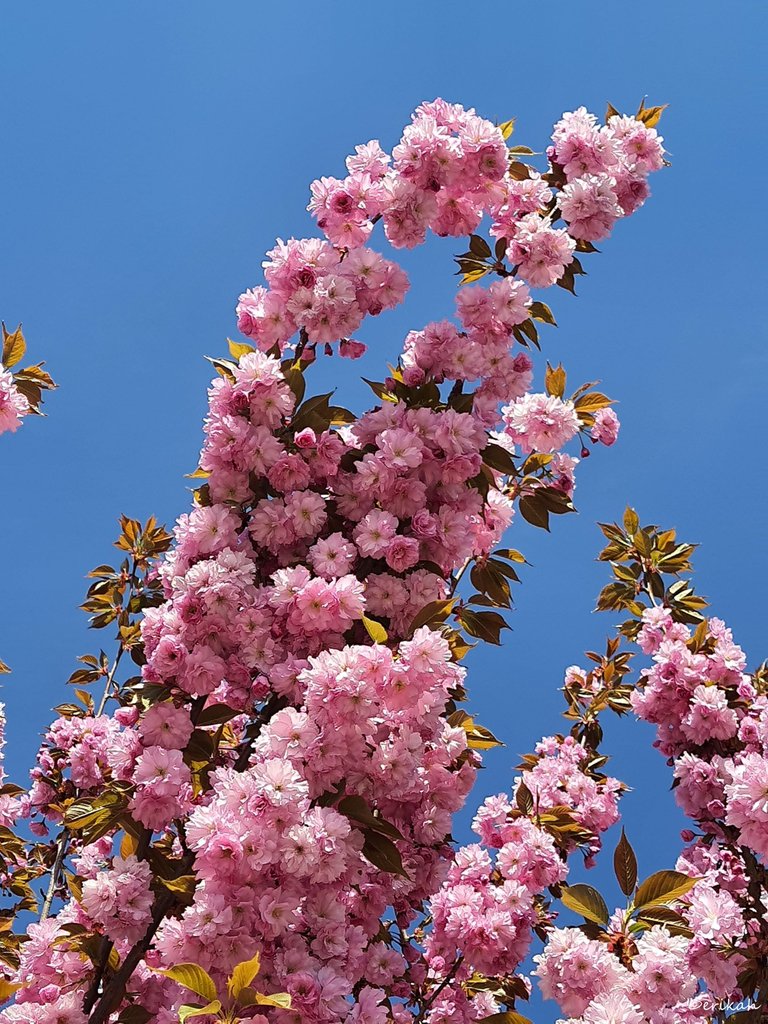 Yesterday I had some guest that I haven't seen for a long time and as it was nice outside, we decided to go for a walk as staying in the house is not as fun as enjoying the sunlight.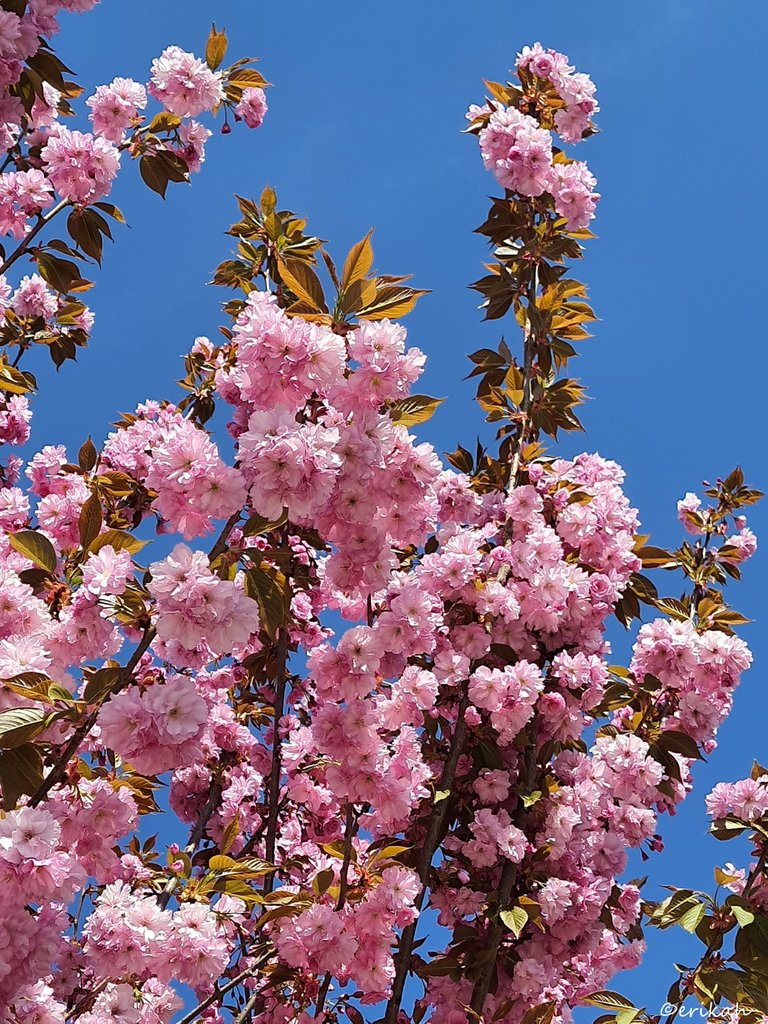 I saw these pink blossoms yesterday and I took a few photos but as I was in a hurry and the place was packed, I could not do more.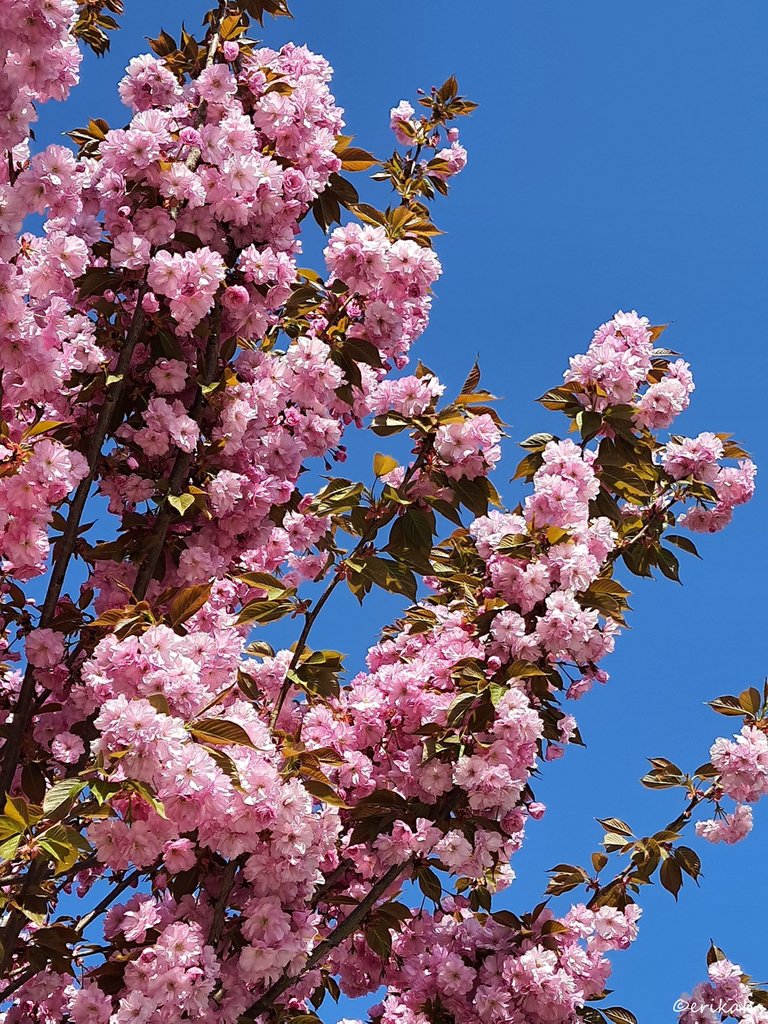 These are also pink cherry blossoms, possibly Japanese cherry blossoms but I'm not sure. After running an image search, it looks like it.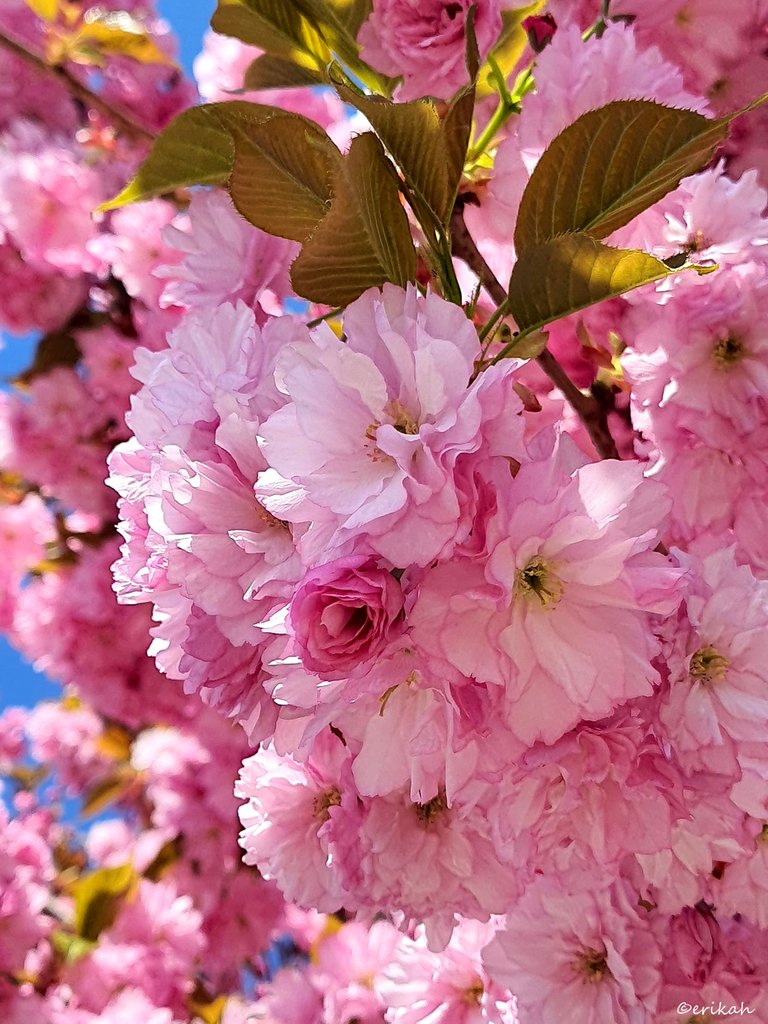 Cherry blossoms have deep symbolic meaning. In China, they represent love and the female mystique of strength, sexuality, and beauty.
In Japan, the flowers are most cherished, with the blossoms found in all aspects of Japanese culture, from film to poetry and even paintings.
They also represent the fragility and transience of life. They tie closely into Buddhist themes of mindfulness, mortality, and living in the present. source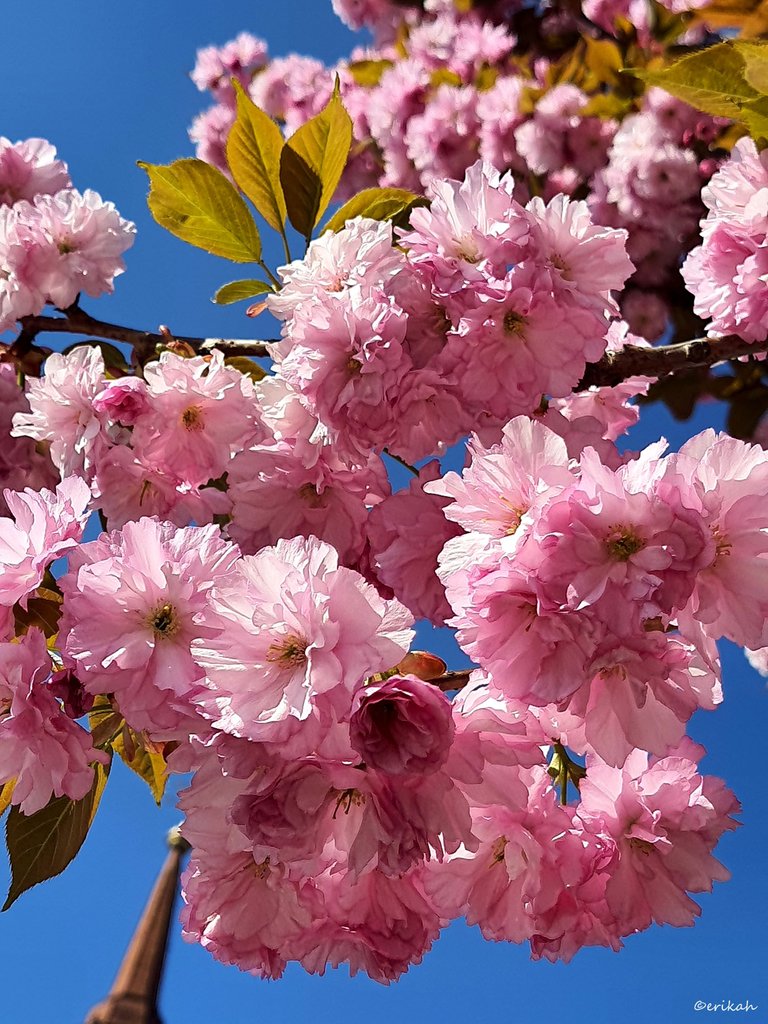 We all know those beautiful photos from Japan and China, about the celebration of the cherry blossoms.
Japan celebrates the entire season of the cherry blossoms. There are festivals in nearly every region of Japan, and some locations, food is available or a park may be decorated with lanterns. source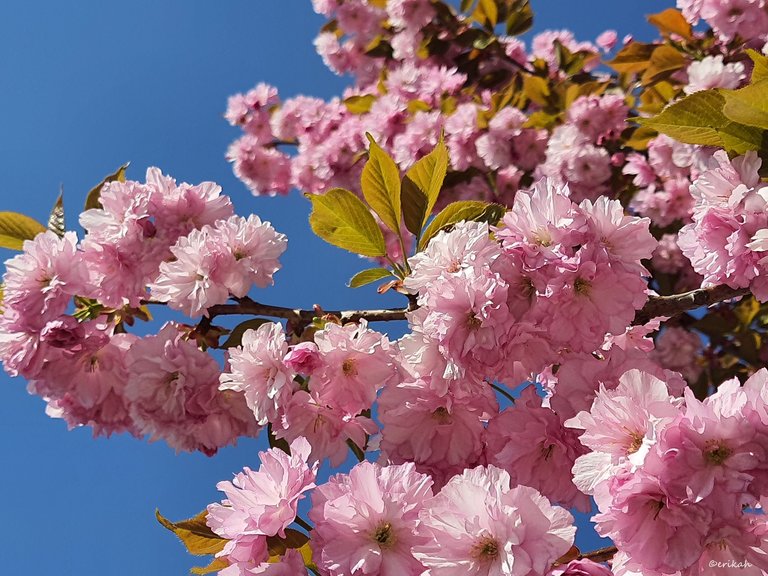 The celebration does not limit only to Japan and China though.
The National Cherry Blossom Festival is a spring celebration in Washington, D.C., commemorating the March 27, 1912, gift of Japanese cherry trees from Mayor Yukio Ozaki of Tokyo City to the city of Washington, D.C. Mayor Ozaki gave the trees to enhance the growing friendship between the United States and Japan and also celebrate the continued close relationship between the two nations. source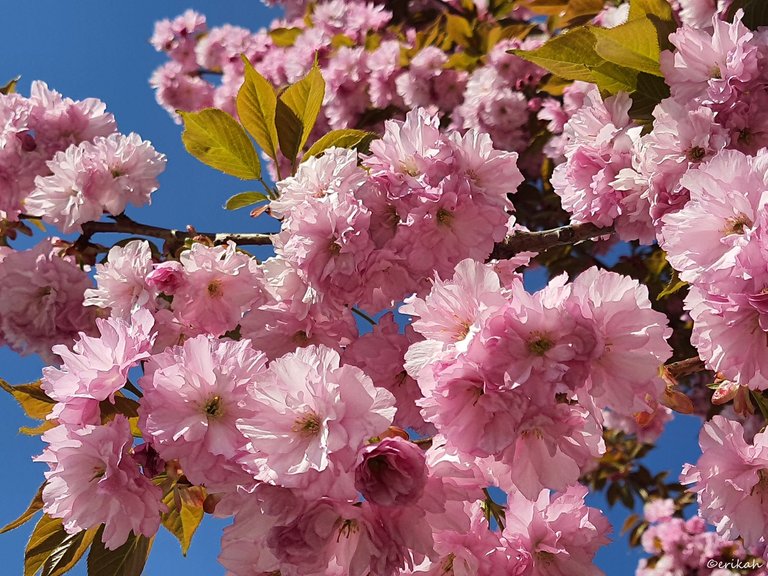 We don't celebrate the cherry blossom, but that doesn't mean people not paying attention to these gorgeous trees and not taking photos. Today I had more time and there wasn't a crowd anywhere as today it's the 1st of May, it's the International Workers' Day and many are off to different tourist locations.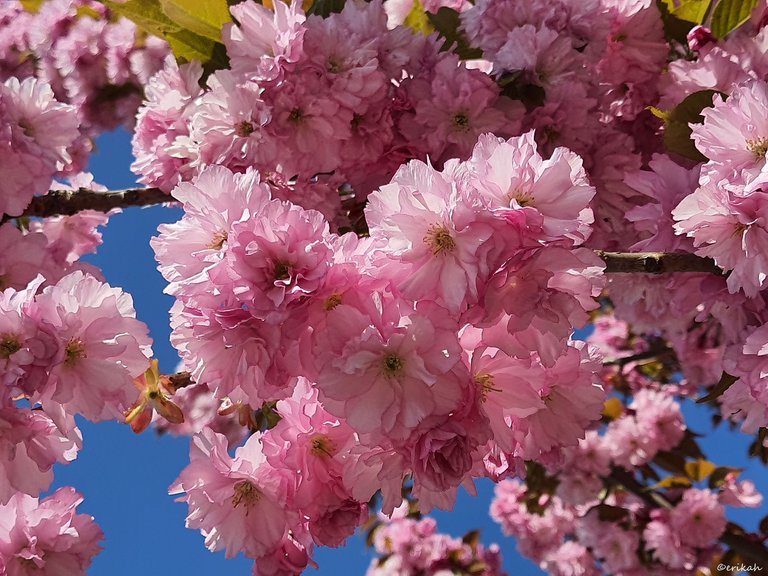 I started taking these photos, or struggling taking these photos to be more precise because the branches were not low at all. All of them were way above my head, so I had to look up and zoom in to be able to capture them. The I saw a woman next to me, doing the same thing.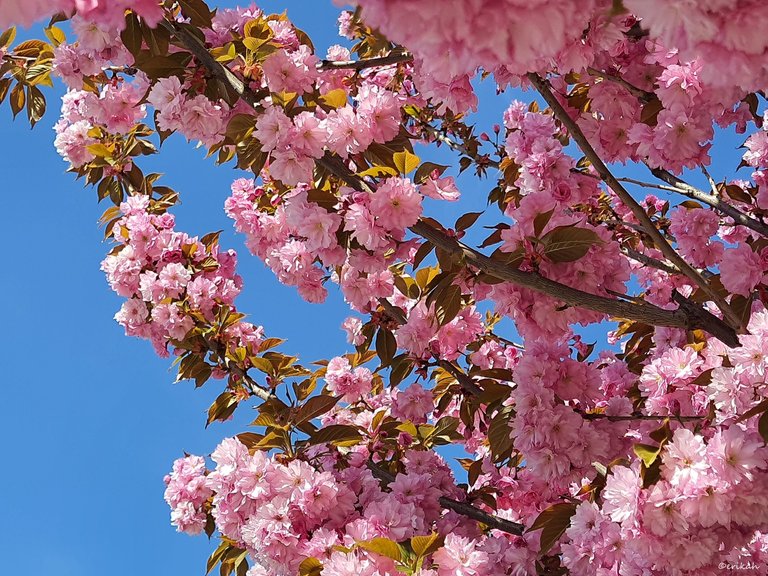 Can two be considered as crowd? I guess not. I was hoping to see a third person taking photos, but there was none around.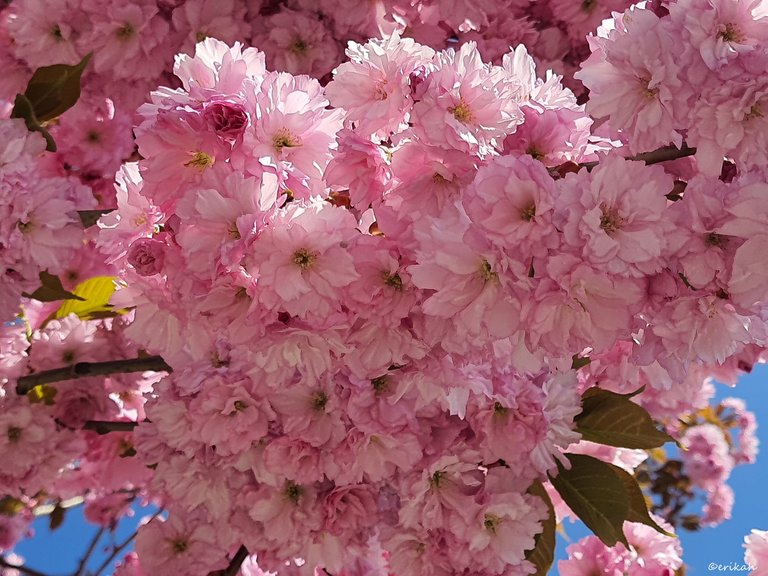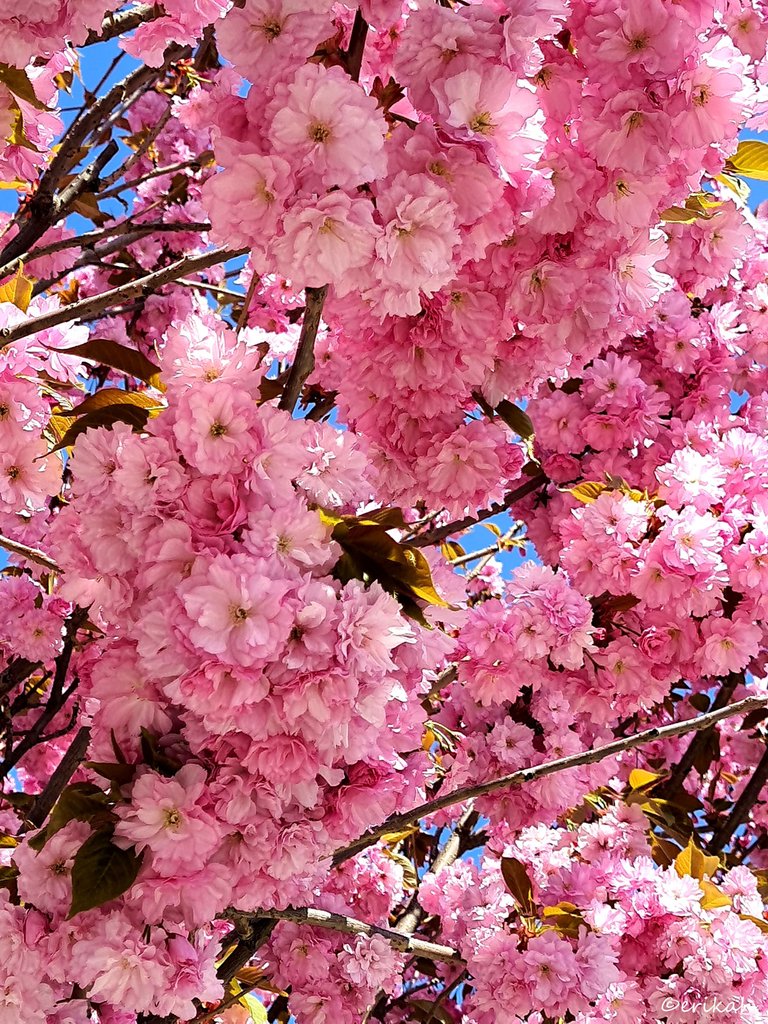 So this was my photography joy of today. There were only a few minutes, but I have to appreciate it, as pretty soon these flowers will be gone.
The other type of cherry blossom is already gone, all the petals are on the ground, white and pink as well. Next I suppose it's going to be the wild apple, which still needs a few days, or a week. After that, I suppose there will be no small flower on the trees, in other words the blossoming season is over.

---
---