Late Autumn Rose Parade
Today, I went to a new park, actually it was in my way to where I was going. While passing though I saw that the roses are still nice and I thought why not take a few photos as most likely these will be the last one. Roses are capable of resisting the cold to some extent. Last year I saw them frosty and still beautiful. It's not the time for frost yet, but with this weather, you never know.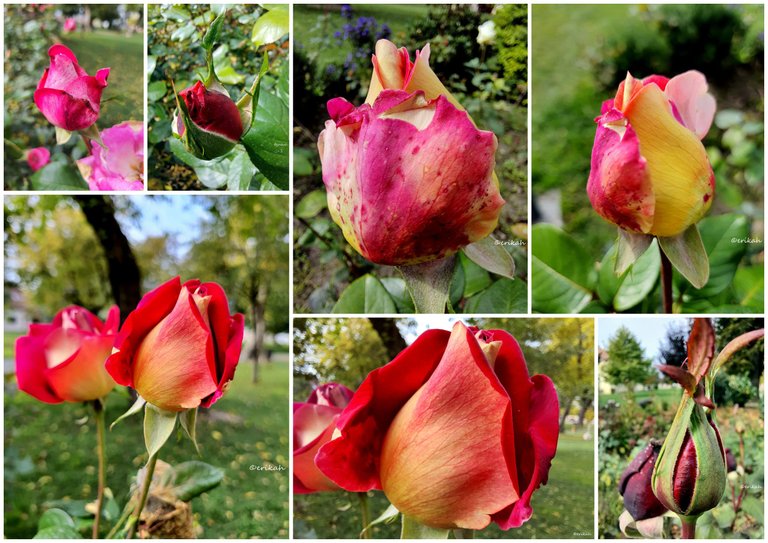 So when I saw the roses, I was happy, not to mention that the colors were exactly what I like. When I got home, the first thing I did after taking care of the usual things was to download the photos to my laptop and see what I did. Then came the shock! I took a lot of terrible photos and the only good thing that saved me was my good old habit, more precisely, that I always took at least 2 photos of each subject/position, if not more. So I was able to select a few.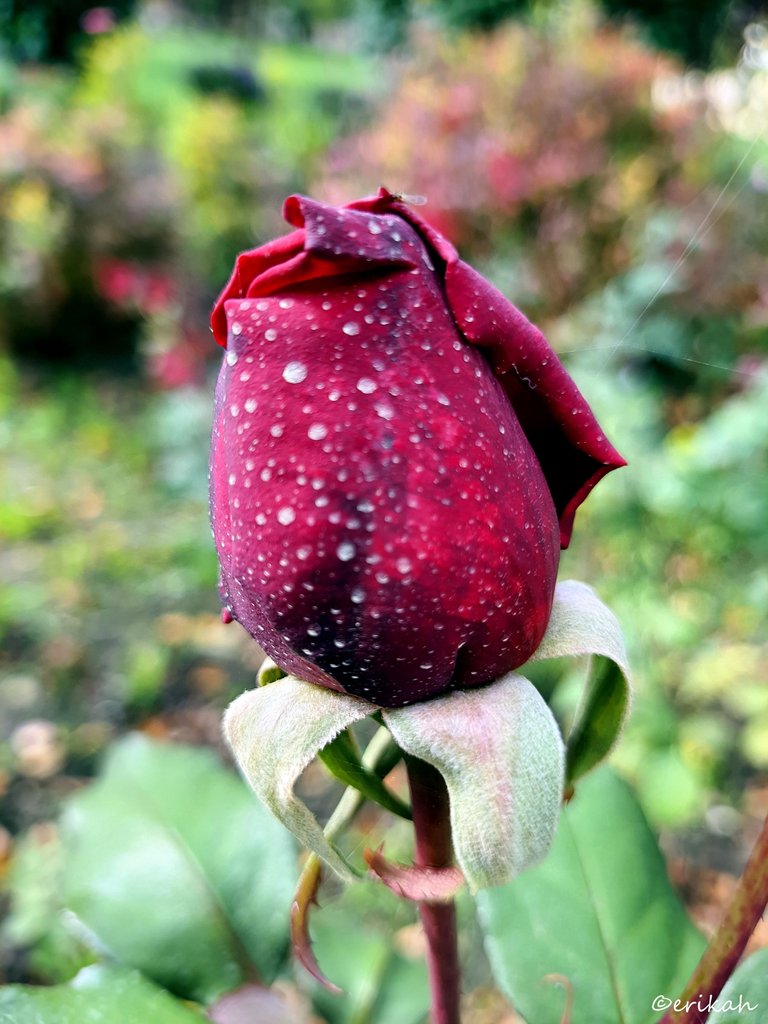 Something has happened to the roses as all were sprinkled with this white something. So the photo is a bit blurry as the focus is not where it should be.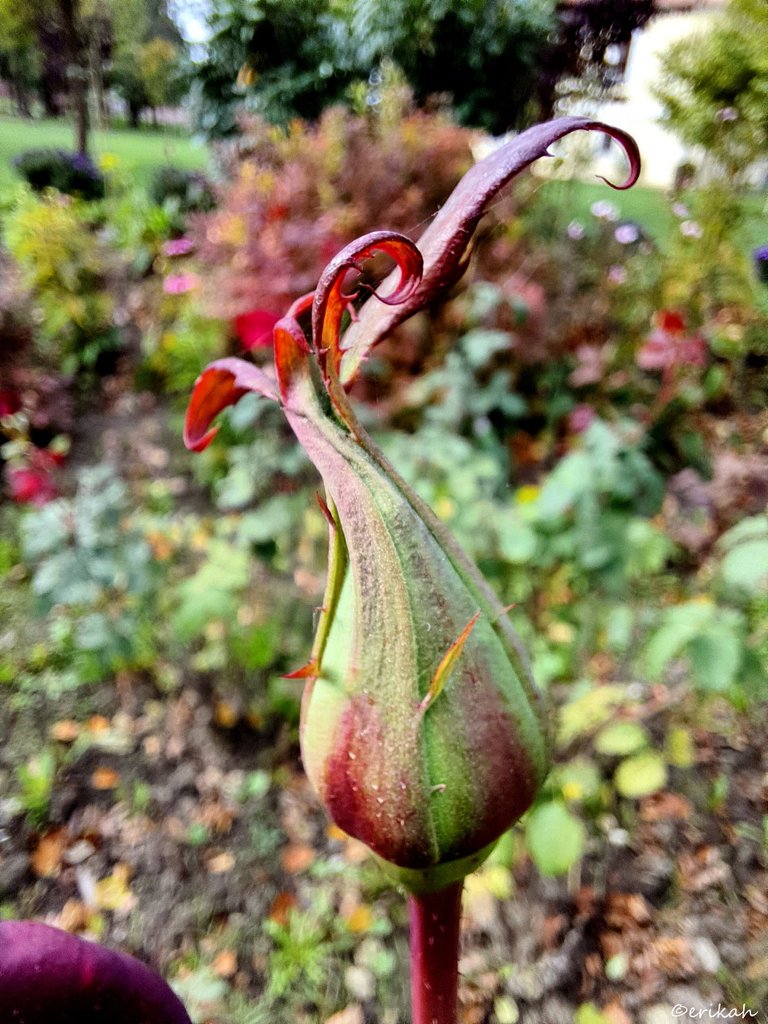 There were a lot of little buds like these, which will never fully open I suppose as it's too late, but time will tell.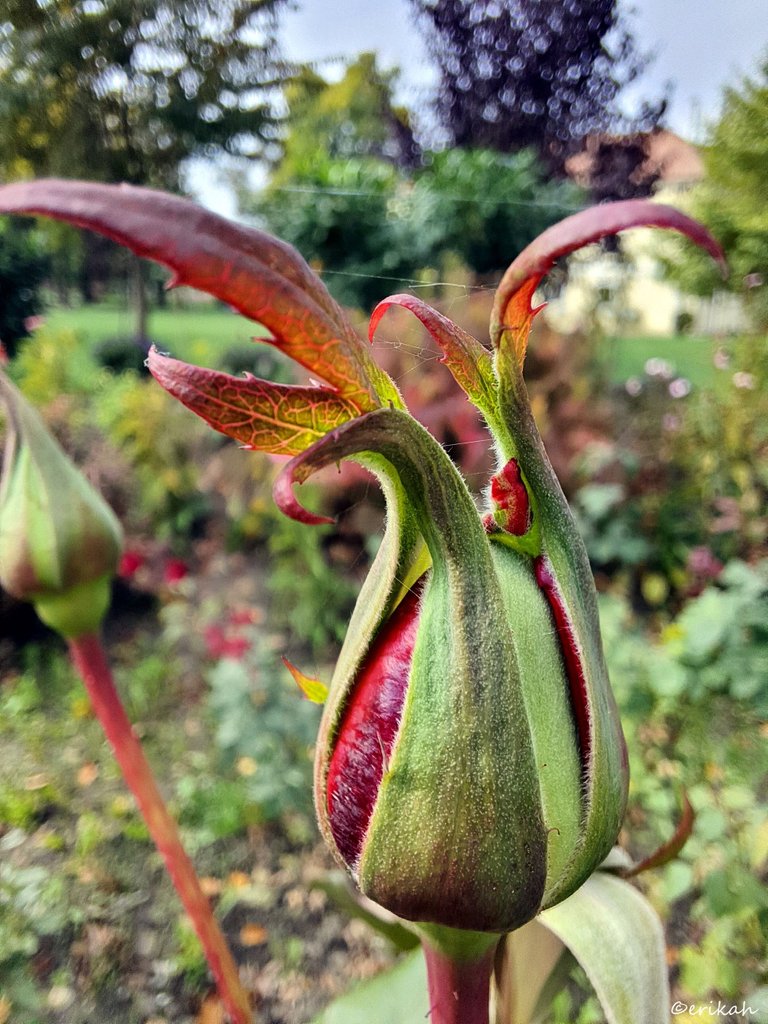 This may have a chance to open as it's not so tiny.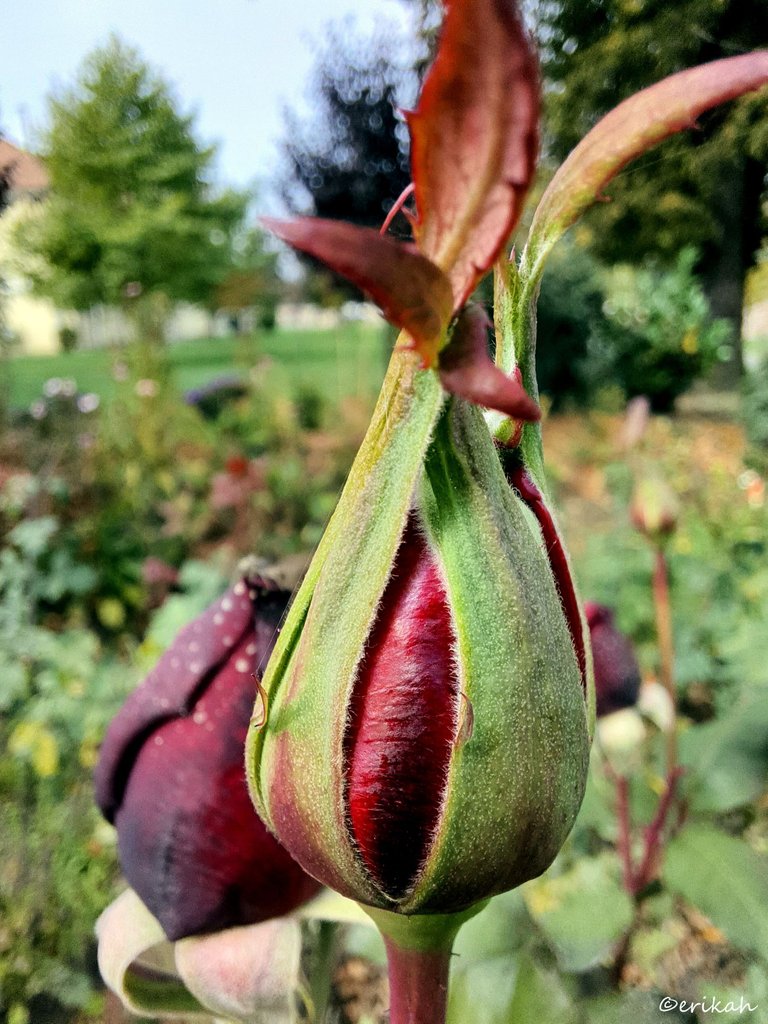 I just hope they won't cut the stems down too early, as they usually do. There was a woman working next to the roses, I hope she'll find something else to do till the time comes.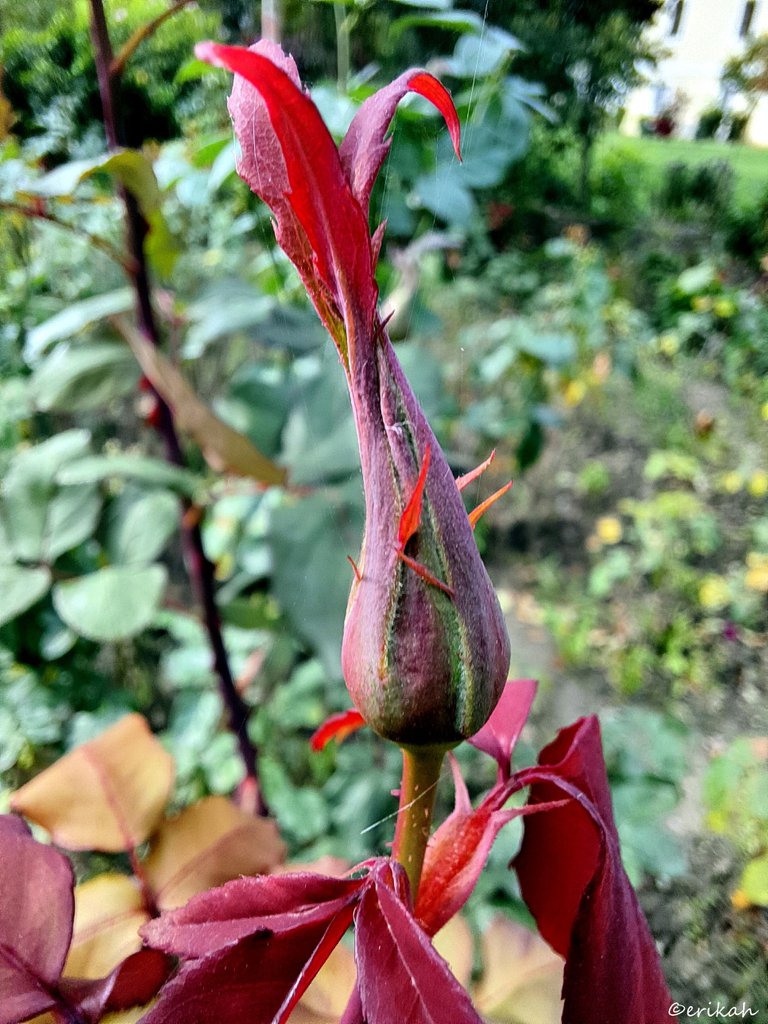 My relationship with roses is a love-hate one for the simple reason that I can't take a good photo of red roses. Tea roses are a different thing though. I love two toned roses, especially this dark pink with yellow.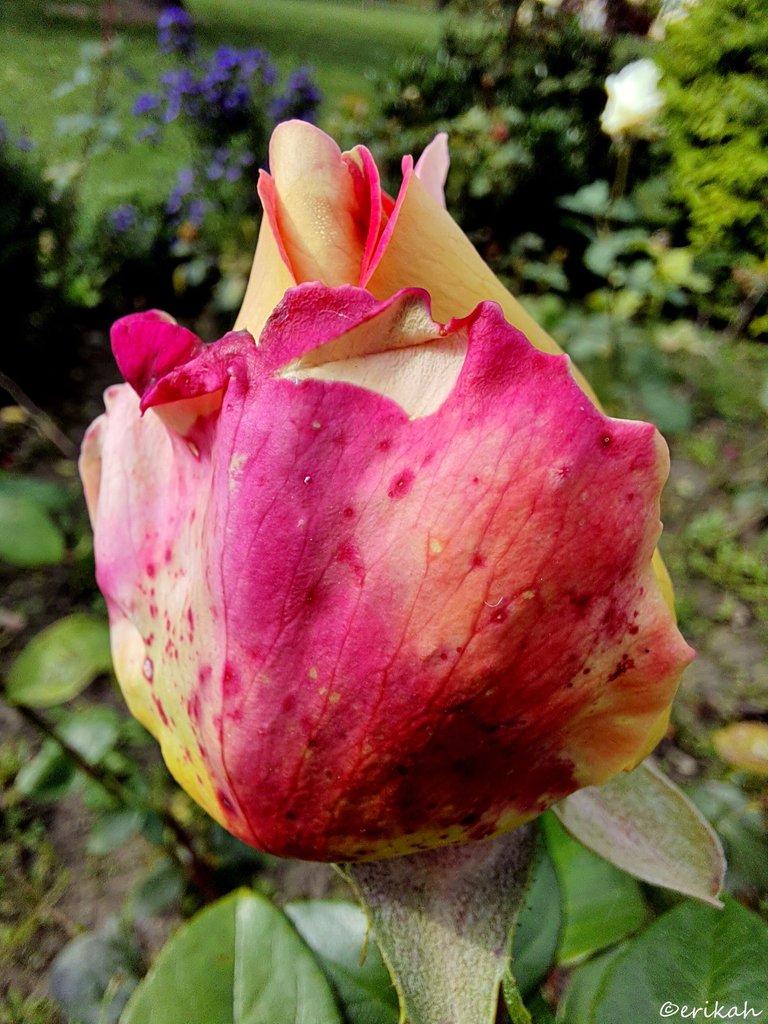 Some damage is visible on the outer petal, which could be due to the cold we had earlier.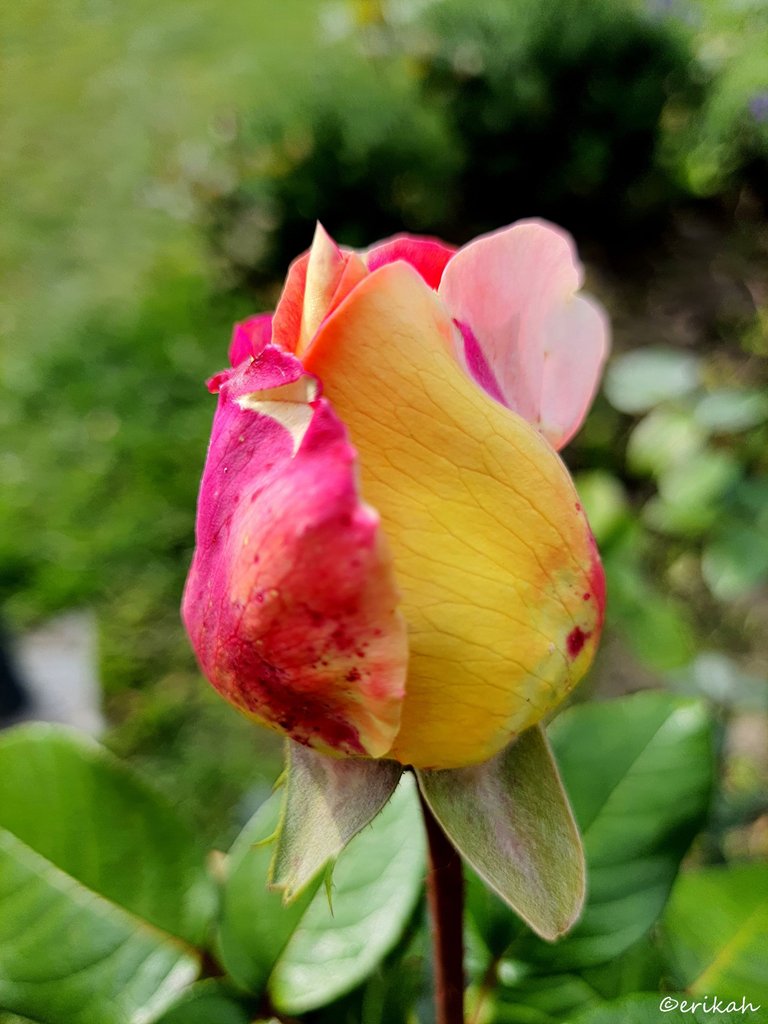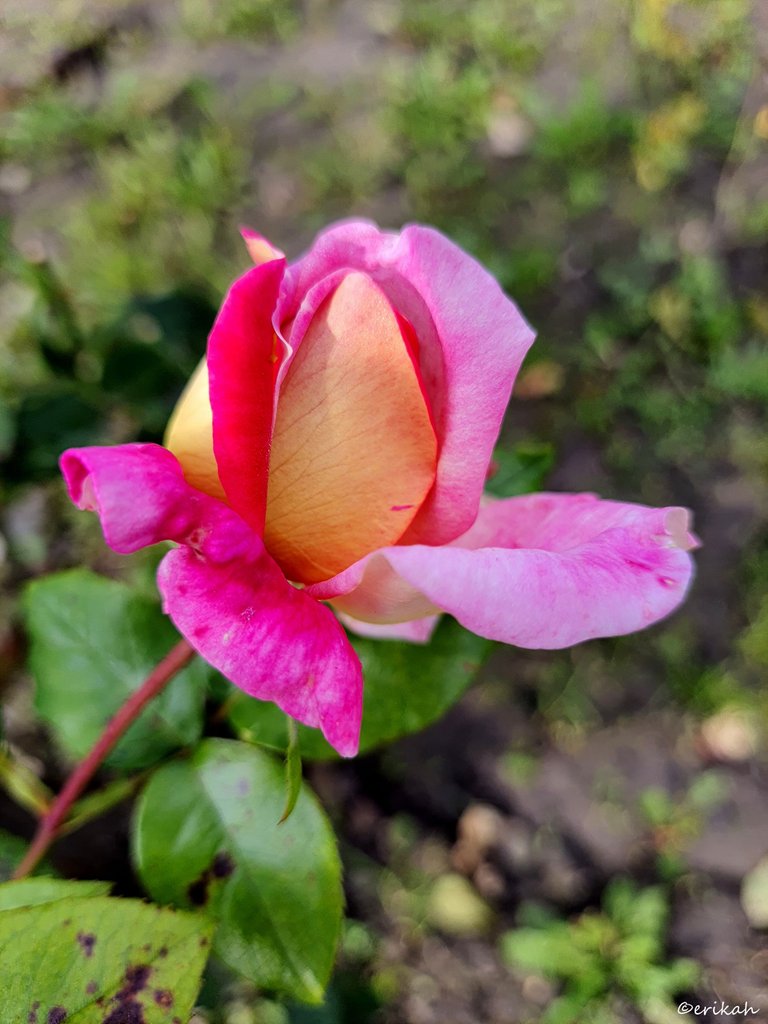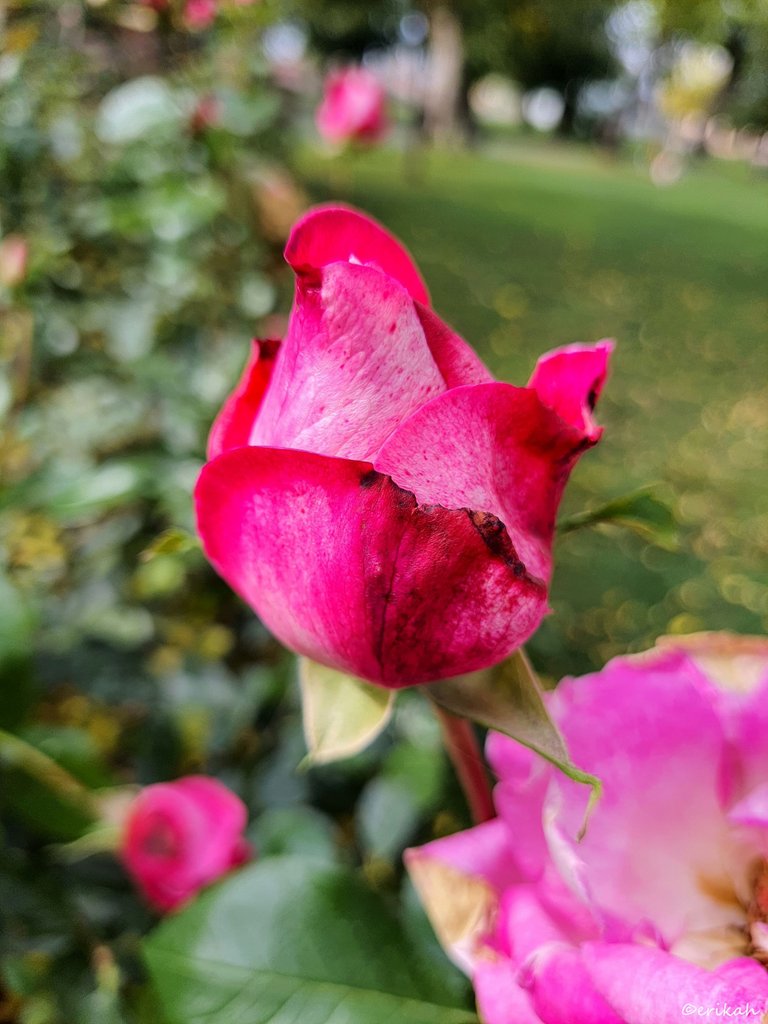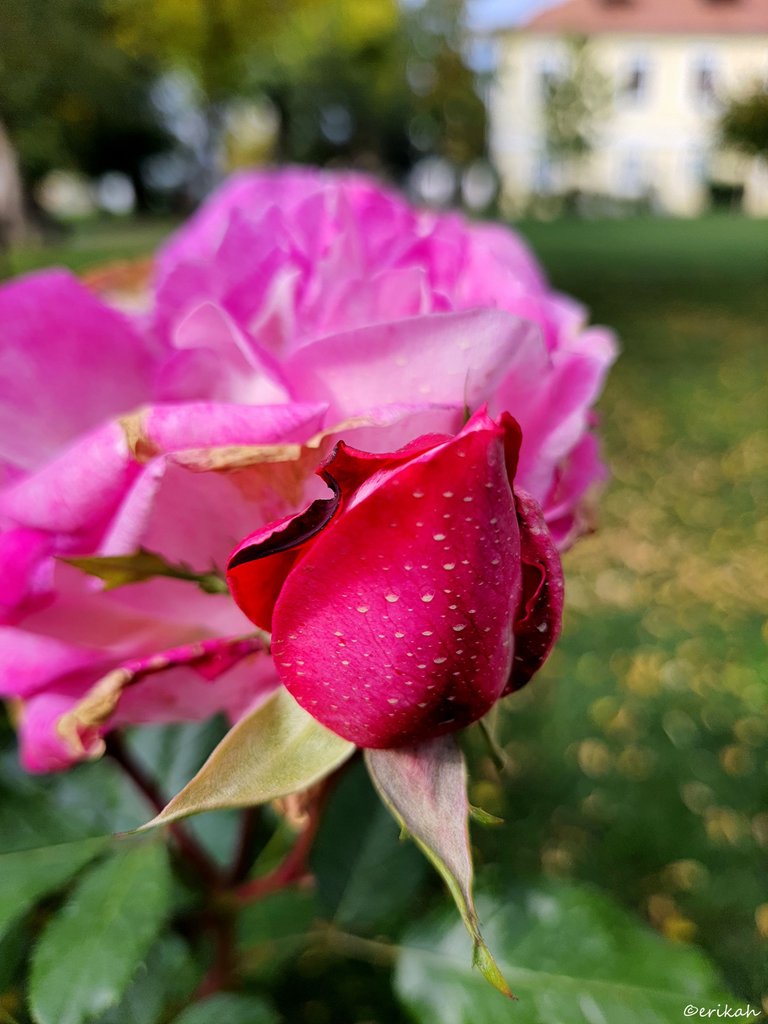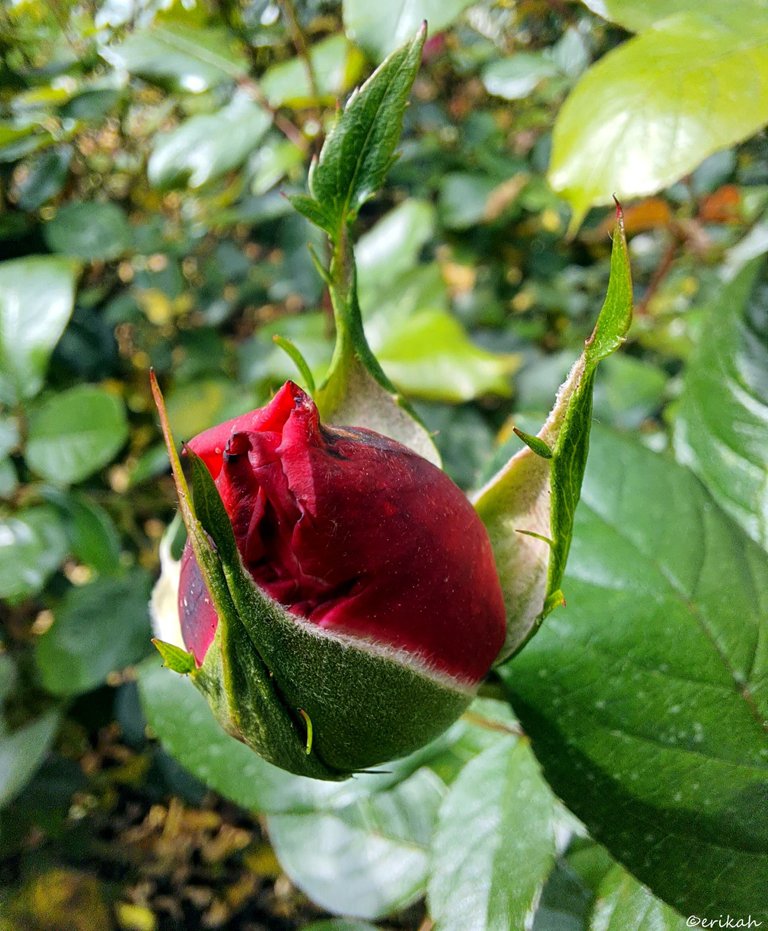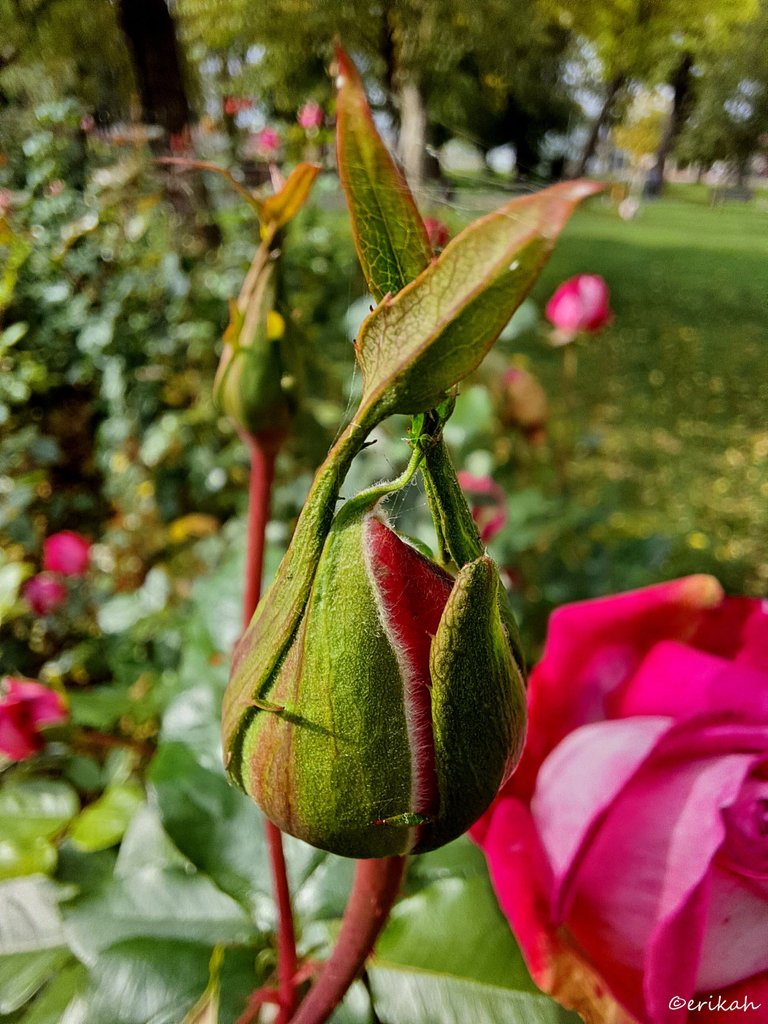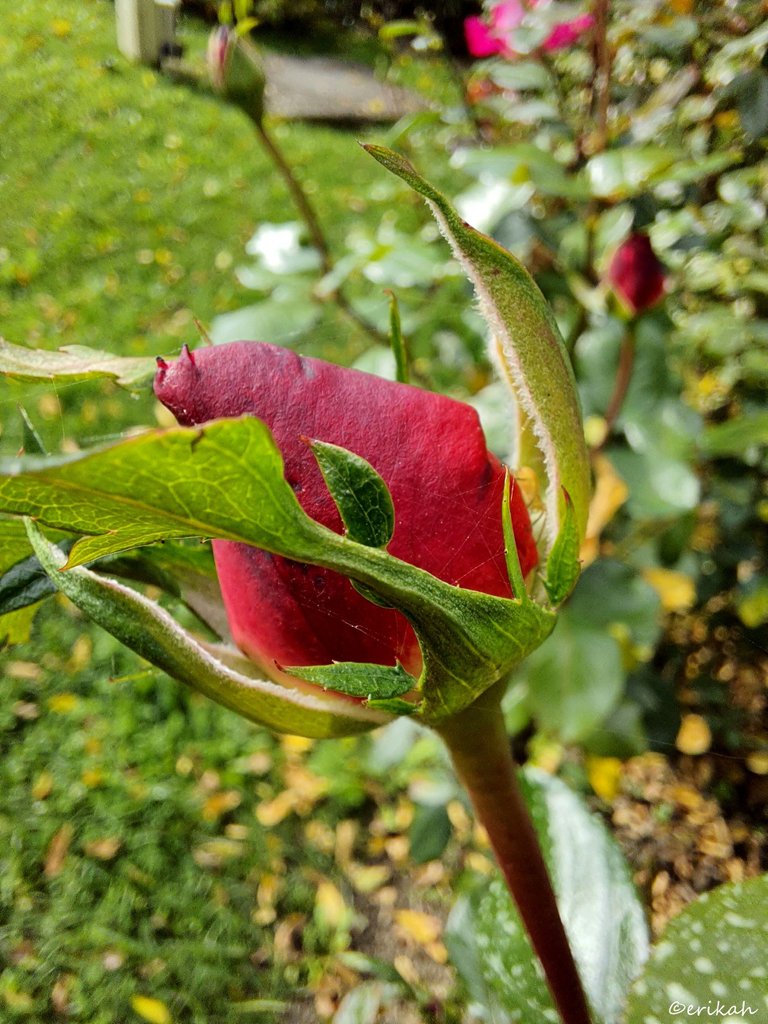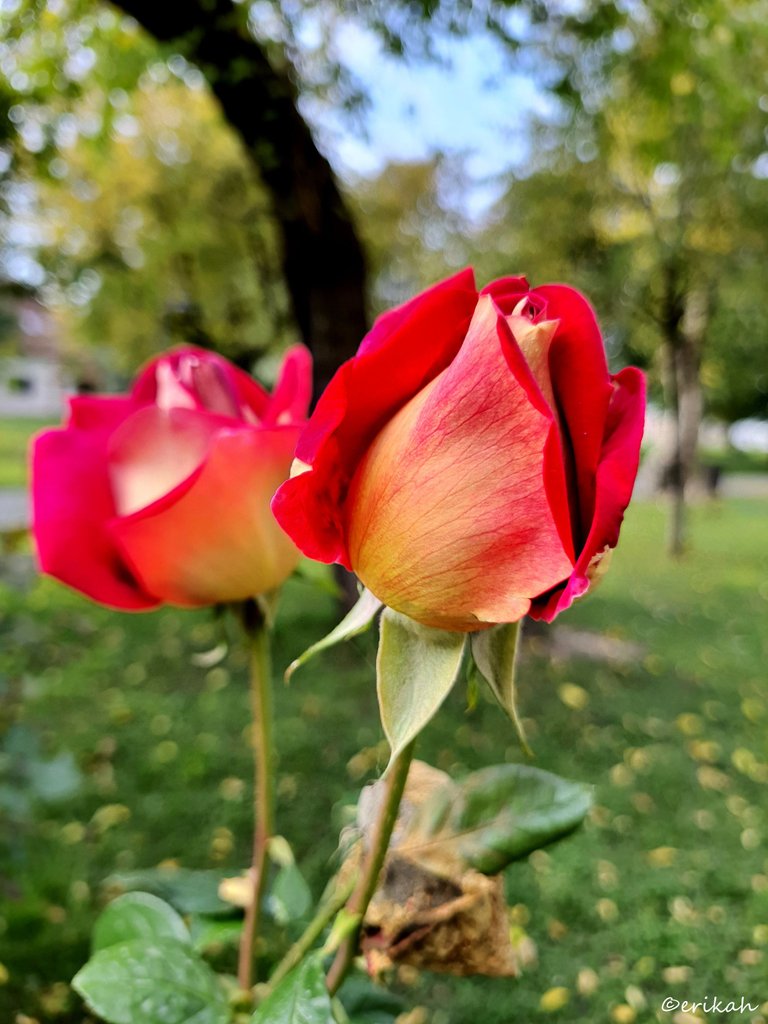 This is a nice one too. Look at those veins.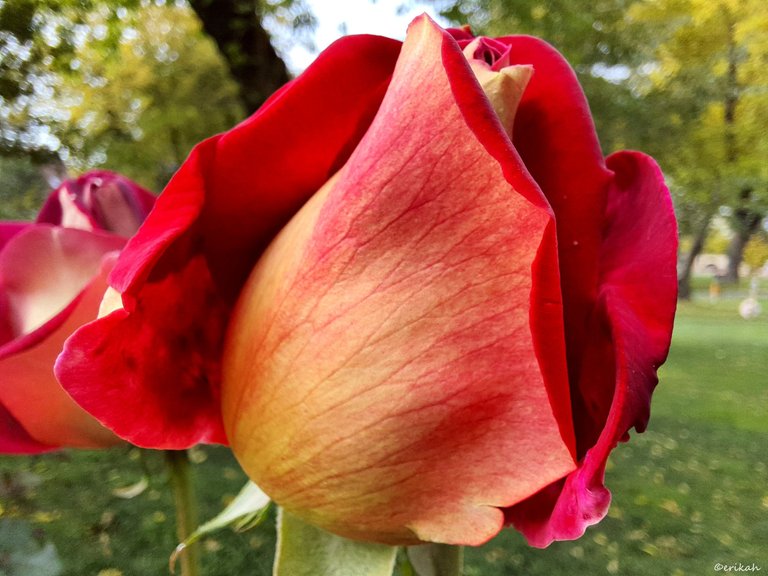 Obviously this bud is not as nice as a fully opened rose, but this time for me the details count more. Look at those hairy leaves and the texture of the petals.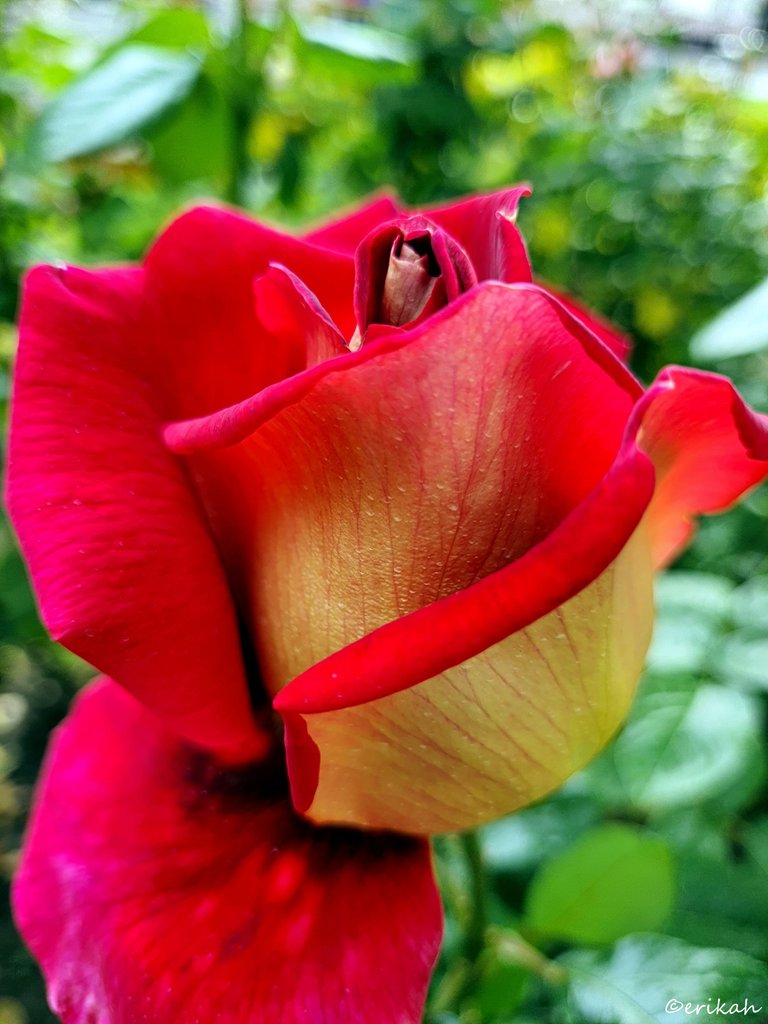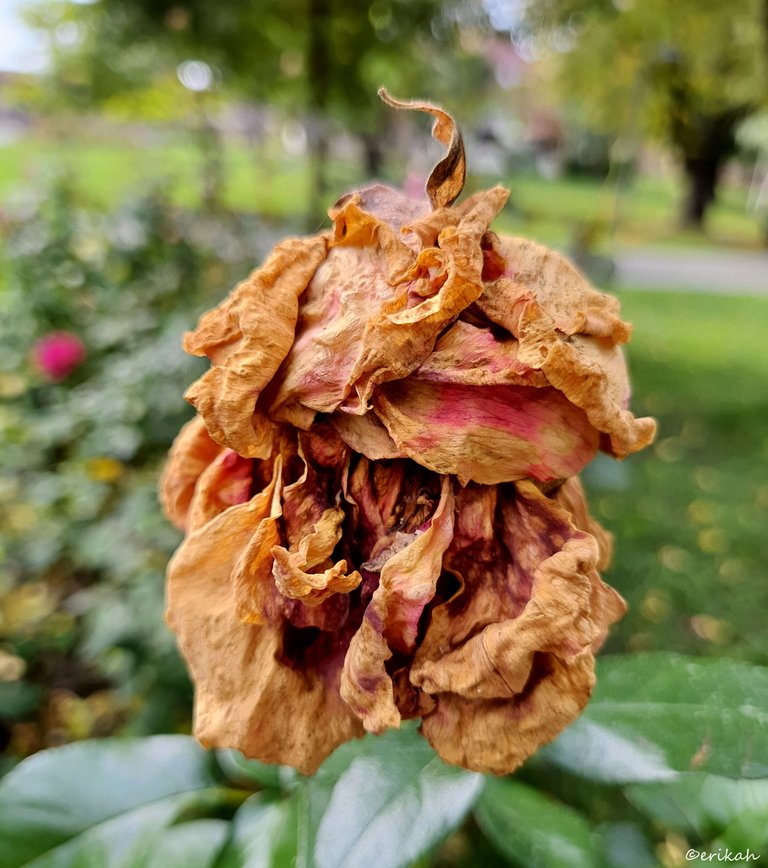 Last, but not least, a rose that it's done. I have missed these. Before coming to Hive, we were on a platform called Tsu, where there was someone focusing on these withered flowers and plats. There was a special tag for these, but can't remember what it was. In any case, this is an art but not everyone can see the beauty in these. There's no such thing on Hive, although it should be. Maybe I can shoot more withered flowers, if I can find more. You can make so nice edits with them.
So this is my rose parade for today. Let me know if you have any favorites here.

If you're a newbie, you may want to check out these guides:

---
---