It Reflects Poorly On The Brand
This is my first post in this community and I am pretty sure I'm not going to be a regular here as I don't like to complain, so let me say Hello to everyone, nice to meet you.
I didn't even know what the community name is, all I knew it contains the word Rant and I knew a person who is posting here occasionally (I think). So after some detective work I have managed to get here.
Today I'd like to share may experience with my laptop, just to let people know what can happen. It's not even a rant as I'm not angry, it's just sad.
I bought my laptop roughly 2 years ago (on the 6th September 2019 actually). It's a Dell Inspiron 3584 and was brand new. There are a few areas where I don't like to make compromises and electronics is one of them. I always buy new and also try to choose a good brand. I chose Dell because I consider it a good choice and it was the best brand in my price range.
Another thing I need to mention is that for me an item is good till it serves its purpose, which means I don't buy a new one just to be trendy. Thar is a waste of funds.
I've been very satisfied with it as it does the job and helps me in whatever I do, so no reason to complain, except one.
The Problem
After one year it became obvious that the technical part is great but the keyboard is not going to make it. The paint started to go and it was worse every month. I had the option to send it back and have it repainted (in theory) as it was still in the two year warranty period, but there were two problems.
One and the biggest was the content that I have on my laptop. Being in crypto requires extra cautiousness, this means I would have wiped my device clean to avoid any kind of data leak and/or compromise. You never know.
The other problem I may have ran into was the fact that the two year warranty may have not been covering this problem. That is given for the parts and paint may not be it.
Living without my laptop for two weeks would have been a nightmare, another reason for me to look for an alternative solution. This is why I decided to wait another year, till the warranty period expire and avoid the official way.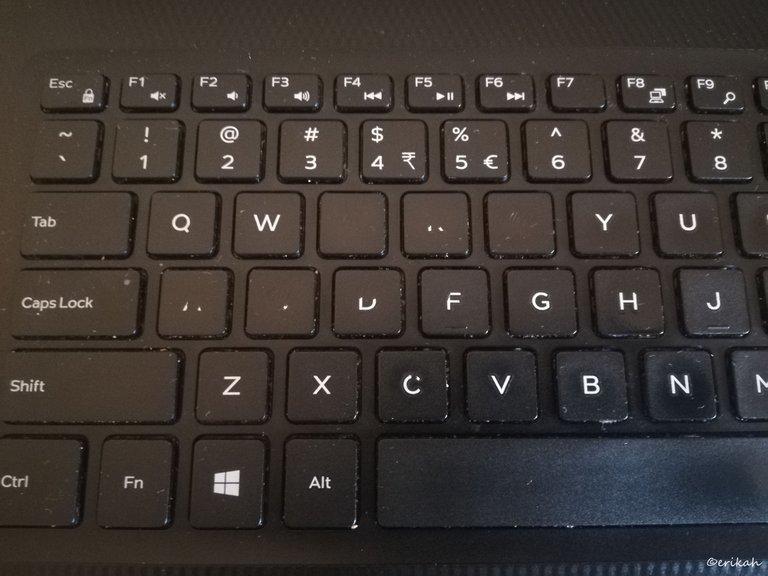 After two years of daily use, this is how my laptop keyboard looked like. I need to mention that I type with both hands and could type with my eyes closed as I know the place of all keys, but even so, I prefer paint on my keyboard, rather than a blank keyboard.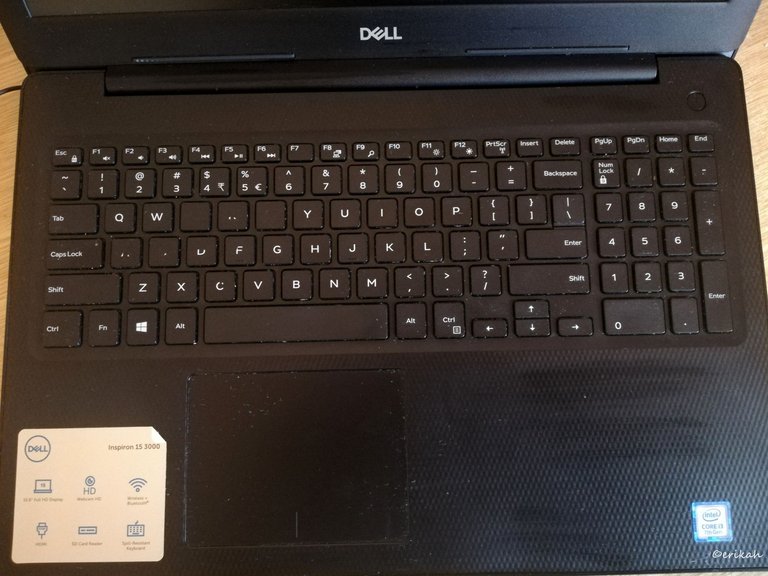 As you can see the left side of the keyboard has been more affected, I can't figure out why.
The Solution
Long story short, I decided to wait till the warranty period expires. I have a friend who's working for a refurbishing company and among other things, they do repainting as well, as used laptops usually need repainting. I trust him, this was the main reason I decided to opt for this solution.
He took apart my laptop, putting my hard drive in a safe place and only took with him what it was needed.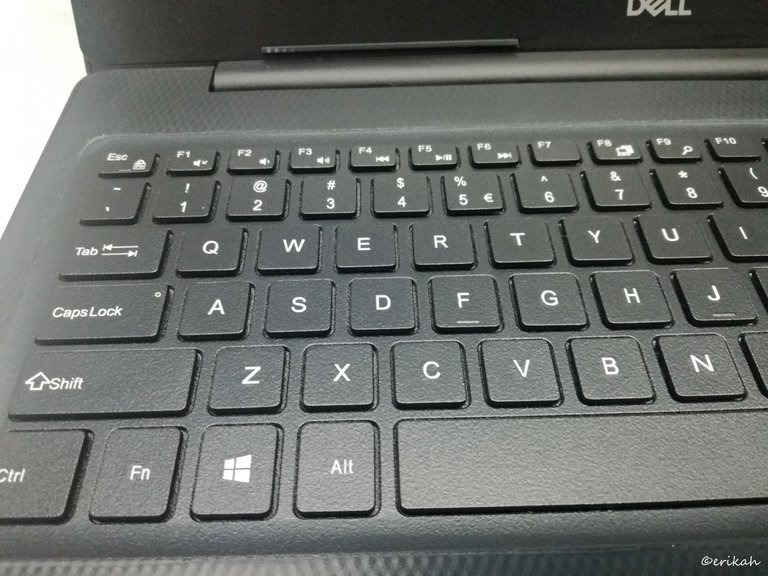 And voila! Here's my (brand new 😜) keyboard. It took two days as the multiple layer of coat had to dry in order to be ready and now I'm not allowed to use it for 7 days to let it dry properly.
Needless to say I'm thrilled. I got my keyboard safe, without being forced to wipe my hard drive clean and all that for free.
DELL Has Let Me Down
I have known dell to be a good bland, trustworthy, that's why I choose it. Now imagine someone buying a laptop like mine for work purposes, to be used for 8 hours per day, five day a week. While writing my post, I thought let's run a search to see if I'm the only one with this problem and if it is my nails, as I've been told. If you have some spare time, you may want to read this thread. I'm not the only one, other DELL users have gone through the same experience. And it's not my nails.
This kind of damage like "Wear and tear" on the computer (LCD panel or plastics) is not covered by limited hardware warranty. Customer Support on Dell's official page
Let us note that during the warranty time, you're not allowed to modify the device, otherwise you lose the warranty. I had to wait another year to resolve the problem.
Safety
Regardless of what laptop or device you're using, sending your device to be serviced is a huge problem. I'm not an IT or software expert, I may miss something while wiping my device clean, so better not to put myself to unnecessary risk.
I'm planning to replace my phone shortly as it's time and even though it may still be useful for someone who's using it for phone calls only, I'm going to destroy it. Not worth the risk.

---
---