Indian Wells Masters - Round Of 32
The Indian Wells Masters is still ongoing and even though I love it, there are bittersweat moments or hours if I want to be precise. Let's s tart with the most painful ones.
Although I'm only watching the ATP tournaments, I could not escape the news that Emma Raducanu, the latest tennis star, who won Wimbledon this year, had to leave the Indian Wells Masters extremely early. I bet everyone was expecting her to repeat her last performance, thinking now she can win every tournament without any problems.
Winning a tournament has its downside, it is a lot of mental pressure and not everyone is ready. Expectations are high and can be damaging. I hope she can overcome whatever she's going through as she's still very young.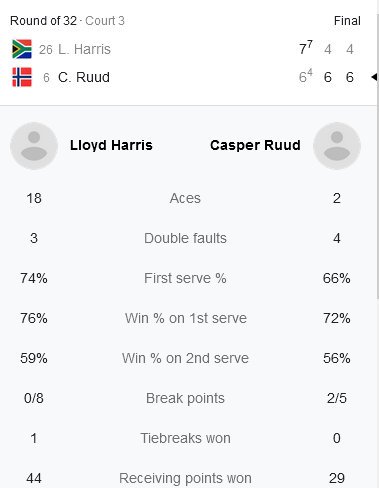 Yes, Lloyd Harris and Casper Ruud, this was the match I was looking forward to watch as Harris is one of my favorite. The first set was very intense and I must admit, Ruud was the weakest link. It seemed like he's in difficulty. The set ended in a tie-break, which did not go well for Ruud. Harris definitely was better, no one can deny that.
Then in the next set Ruud must have got himself together and put every effort into the game as his game got better, defeating Harris to 4 - 6. The third set unfortunately was similar to the second one and ended with Ruud winning again. I was hoping for another outcome, but that did not happen.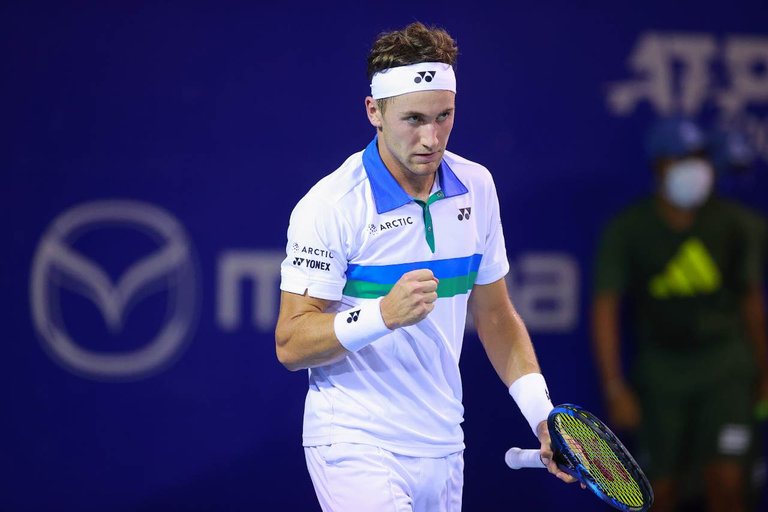 source
So Harris had to leave the tournament and Ruud had to fight to get into the next round. A difficult match like this may cost him a lot though, let's see in the next round.
What is interesting to note was the organizer's willingness to grant the best conditions. At some point Ruud was complaining about a spectator, who did something that bothered him. The chair umpire gave the order to security and the person was asked to leave the court and accompanied outside. The problem is viewers sometimes shout out, which is strictly forbidden.
The giant Reilly Opelka, who got my attention this year met the Bulgarian Grigor Dimitrov and wasn't able to win. To be honest, I was expecting him to go a little bit further, but not every tournament is the same.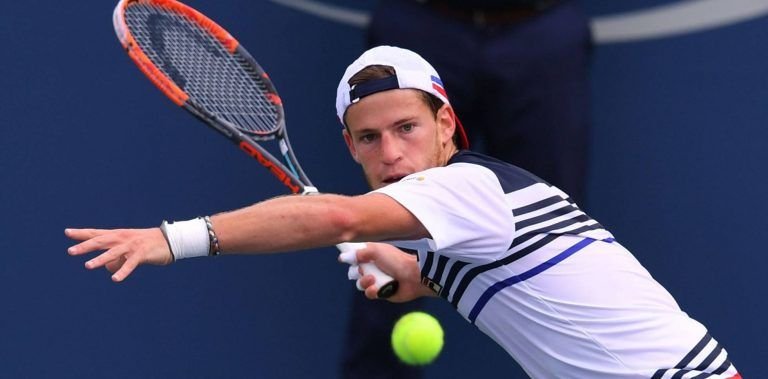 source
Diego Schwartzman had to meet the Brit Dan Evans. It is funny as I was firmly convinced Evans is better and him winning is a sure thing. Well, that did not happen either as the Argentinian Diego Schwartzman lost the first set, but won the next two. The last one to 6 - 0 which is something! So we had to say goodbye to Evans this soon!
Felix Auger Aliassime, 7th seed here and the revelation of the season met Alber tRamos-Vinolas, who I've never heard of before and to my surprise the Canadian lost! And I can't even say he put up a hell of a fight as he lost in only two sets. Again, not every match is the same and sometimes the unexpected happens.
The other match I was looking forward should have been between John Isner and Jannik Sinner, but did not take place as it was a walkover. When I heard the news at first I thought it's due to an injury as so often happens, but it wasn't. Isner had to go home to be there when his third child is born. I must admit, it's a very nice gesture and I can only admire him for putting his family first, even though I'd have loved to see him playing. So Sinner got a day off, a day of rest, which means a lot at this stage.
Another shocking news came from the match between Cameron Norrie and Roberto Bautista Agut. The Spanish was 15th seed and still lost, could not defeat Norrie.
The shock continued with Denis Shapovalov losing to Aslan Karatsev. There were a lot of mistakes made and even though I wanted Karatsev to advance in the tournament, I didn't want Shapovalov to lose. I'm impossible, I know.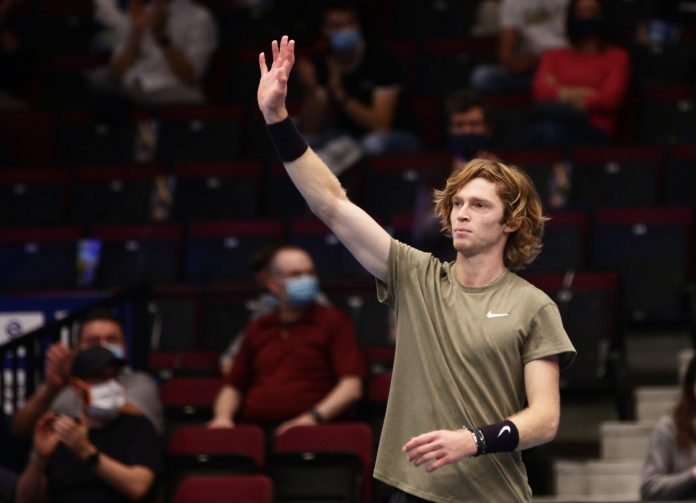 source
Another shock was Andrey Rublev losing to Tommy Paul, again another player I've never heard of. I know Rublev is fluctuating, sometimes he's really good, other times he loses to unknown players, but at the level he is at right now, this is not allowed if he wants to advance.
It is still early to predict the future, but a lot of good players are out of the game already, which means lower ranking players get a chance to make one step forward and play against top level players.
Today is going to be interesting as very soon Berettini is meeting Fritz and I'm expecting the Italian to win. Andy Murray will have to put everything in to win against Alexander Zverev, which looks quite impossible from where I'm standing. It will be the end of the road for Fabio Fognini as well as He's meeting Stefanos Tsitsipas and I don't see how the Italian could defeat the Greek. No chance. Cristian Garín has to win against Alexde Minaur, otherwise I'm going to be angry :) Grigor Dimitrov is also going home tomorrow as no way he can beat Daniil Medvedev. The match between Diego Schwartzman and Casper Ruud can go either way. I really can't predict the outcome on this one. I truly hope Kevin Anderson can win against Gaël Monfils. I guess we'll know more tomorrow.
---
---