Indian Wells Masters
It's tennis time again and I could not be more happier. It's the Indian Wells Masters going on right now, another great occasion to see my favorites playing.
Friday was the first day when the higher ranking players stepped on the court, in round 128. Unfortunately this round was bitter sweat for a few good players.
Lorenzo Musetti who I think it's a very talented player had difficulties defeating the Spanish Albert Ramos-Vinolas and failed in the end. The result of the two sets was disastrous. I hope he can manage better next time.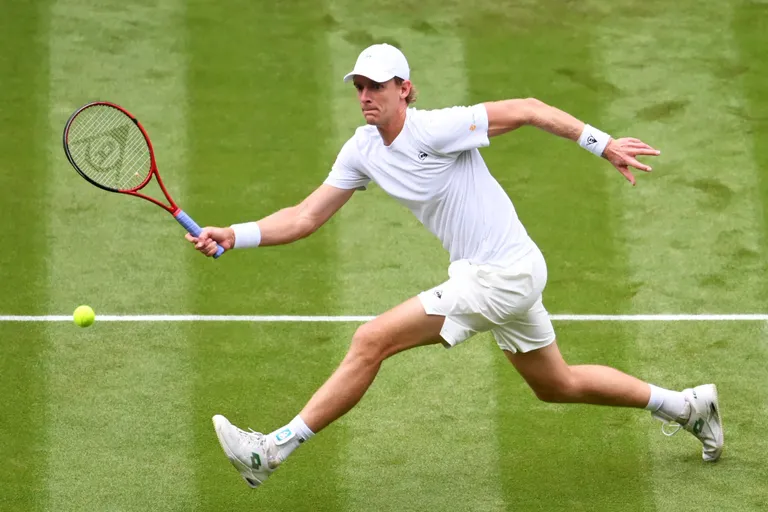 source
The giant South African Kevin Anderson met the American Jordan Thompson in that round. I was a bit stressed because even though Anderson is good, he has been dealing with injuries and he's also at the end of his career, while Thompson can provide some surprises at times. But not this time, it wasn't Thompson's day. Andersen was quite good, winning in just two sets at a comfortable result.
Benoît Paire, the famous French had the pleasure or the misfortune to meet Frances Tiafoe, a tough player that was better than the French on Friday and had to accept the defeat. Tiafoe has surprised me in the past and I bet he's going to surprise us in he future as well. He was able to defeat the French in two sets.
Roberto Bautista Agut had ans easy job with Guido Pella. He was able to win in two sets and save some energy for the next game.
Diego Schwartzman was not so lucky as he had to play three sets against Maxime Cressy as he lost the second set. Saving energy in this phase of the tournament is crucial as from now on it's going to get tougher.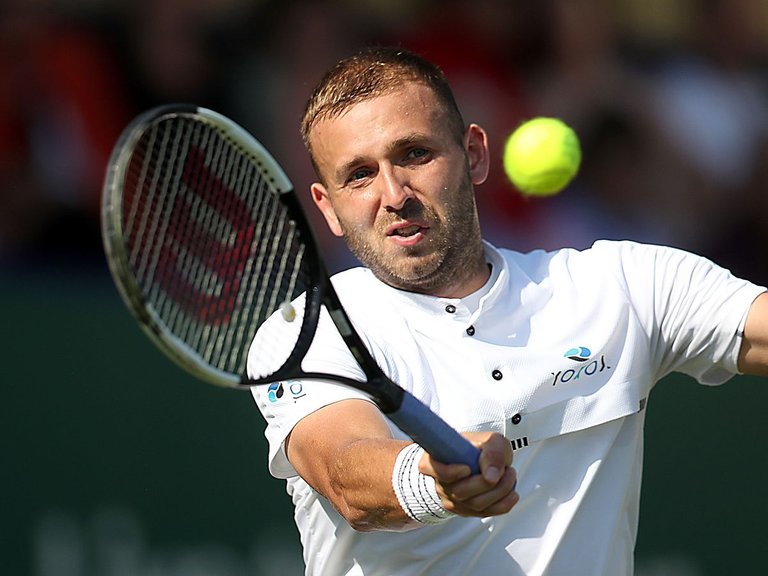 source
Dan Evans also needed three sets to defeat the Japanese Kei Nishikori, which is not surprising as Nishikori is good. It's not nice what I'm going to say but I'm actually glad he's out of he competition as he can be dangerous. He was unlucky to meet Evans this early, he knows that. Well done Evans!
Fucsovics, Fucsovics, Fucsovics! The Hungarian Márton Fucsovics is back to his old habits, which means leaving the tournament in the first round. He played against the Italian Gianluca Mager, who I've never heard of before. Fucsovics is way better than the Italian player, but for some reason, after winning the first let, he went on a downward trend and lost the next two. Not good!!! Not good at all!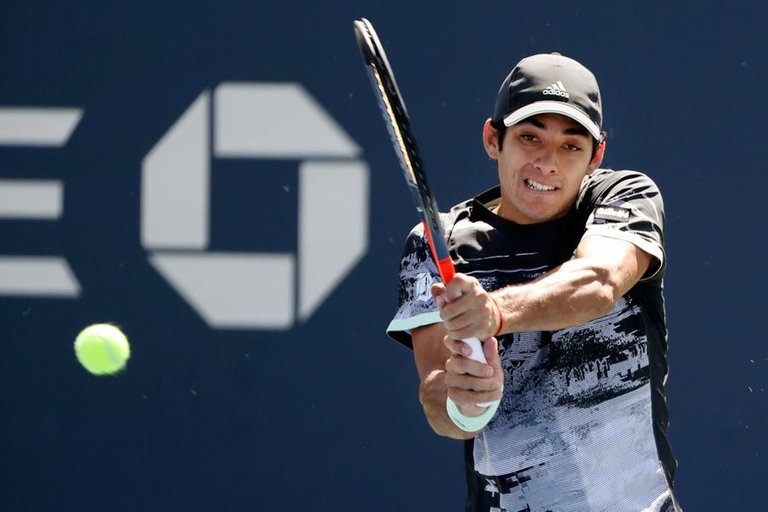 source
One of the players from the younger generation I'm watching closely is the Chilean Cristian Garín, because I truly believe he's talented and capable of getting to the top one day. He met the American Ernesto Escobedo, who I've also never heard of before. Even though i knew Garing is way better than Escobedo, he's 12th seed here, I was still afraid Garín could still lose. Fortunately he was in a good shape as winning was easy for him, only two sets were needed. I'd love to see Garín in the finals if possible, even though I know it won't happen yet.
Taylor Fritz, Gaël Monfils, Matteo Berrettini and Andrey Rublev all had a good day as were able to spare one set, playing only two and qualifying for the next one.

source
Lloyd Harris, my South African favorite, who's 26th seed, played against Alejandro Davidovich Fokina on Saturday. Harris definitely dominated the game, had 8 aces and the result was clear. 6 - 3, 6 - 3 is a clear indicator who was better on the court that day.
Another interesting match was between Salvatore Caruso and Aslan Karatsev. The Italian Caruso lost the first set to zero, which is highly rare at this level, unless the player is injured. He lost the second set to 2 - 6, which is a little bit better, but far from enough. I'm expecting Karatsev to show his real potential as this year he had a very weak performance in general. He's way better than what he's shown us this year. He is 28 years old not, has a good few years ahead of him still, but there's no time to waste, he knows that.
Unfortunately it was the end of the journey on Sunday for Andy Murray, who was not able to win against Carlos Alcaraz Garfia. In a way it's not surprising as Andy Murray had some time out of the court and coming back is never easy, especially at 34 and playing against a teenager, who is said to be the biggest talent who's going to replace Nadal one day is especially tough. Murray however put up a good fight as he won the first set, forcing Garfia into a three set game.
Looks like Fabio Fognini has been in a food mood so far as he was better than Jan-Lennard Struff and was able to qualify for the next round. However, the road is ending for him very soon.
Kevin Anderson gave me the heart attack again as he met the Italian Lorenzo Sonego. Sonego is not only young but good too, but it looks like the experience of the South African giant counts a lot. Two sets, both ending in tie-breaks, that's not something we've seen a lot at the Indian Wells Masters so far. On the other hand I'm sorry to see Sonego leave, but only one could win and Anderson was better this time. Well done Anderson!
John Millman had the misfortune to play against the second best Italian player at the moment, the young Jannik Sinner and lost in two sets.
John Isner, who doesn't need any presentation if you're reading my posts, you must know he's my favorite player, played against Yoshihito Nishioka. The Japanese had no chance this time as he lost in two sets. Isner had 13 aces! His next match will be very interesting as he's going to play against Sinner.
From now on things are going to get complicated as those who are still in the game are the best, so the easy days are over. I'm happy as what we're going to see will be high quality tennis and a lot of fun. Stay tuned!

---
---