From Landscapes To Still Life
Today I'm going to show you the rest of the photographs I saw at the exhibition of the private collection last months. It wasn't a huge collection, but there were a few artworks I would love to have. It's impossible to get those as the owner is not selling, but taking photos was not forbidden, so at least I have the photos. Once the exhibition is closed, just a selected few will have the opportunity to see these beauties.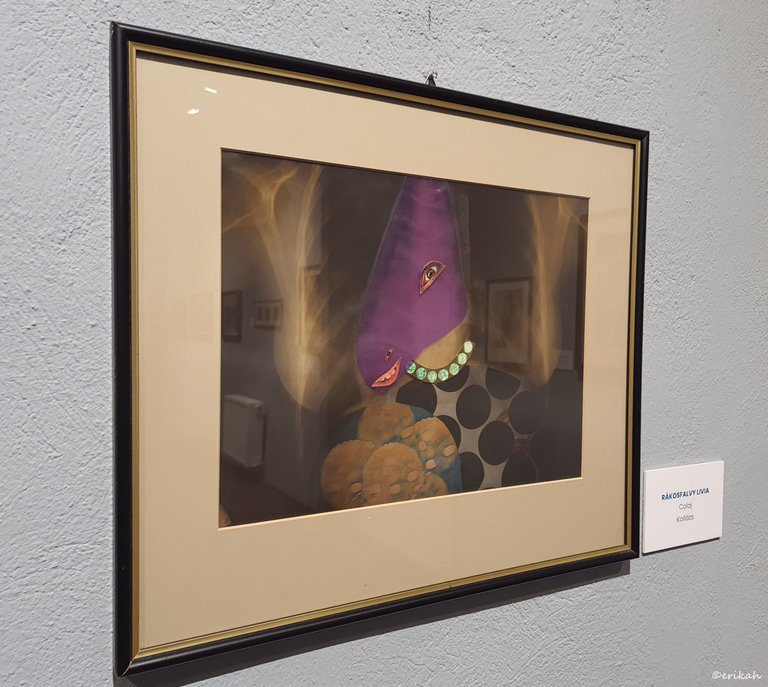 Collage
A strange collage that looks quite funny do to reflection.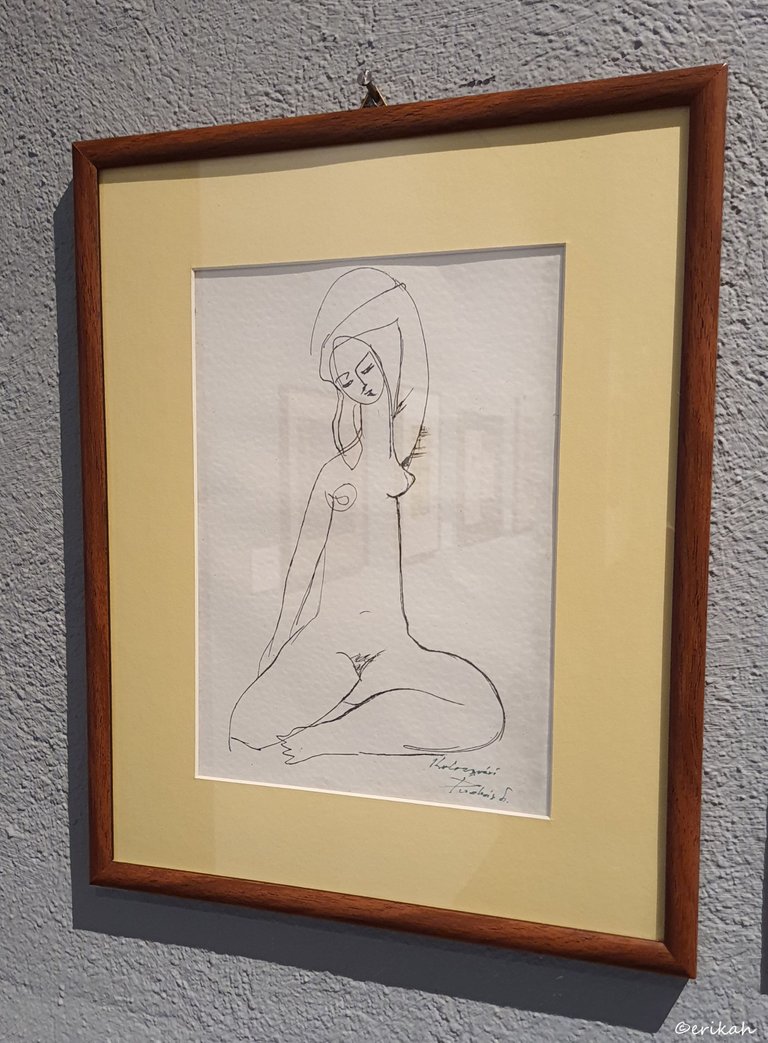 Seated Nude
I'm always amazed by simple, minimalist drawings like the one you see above.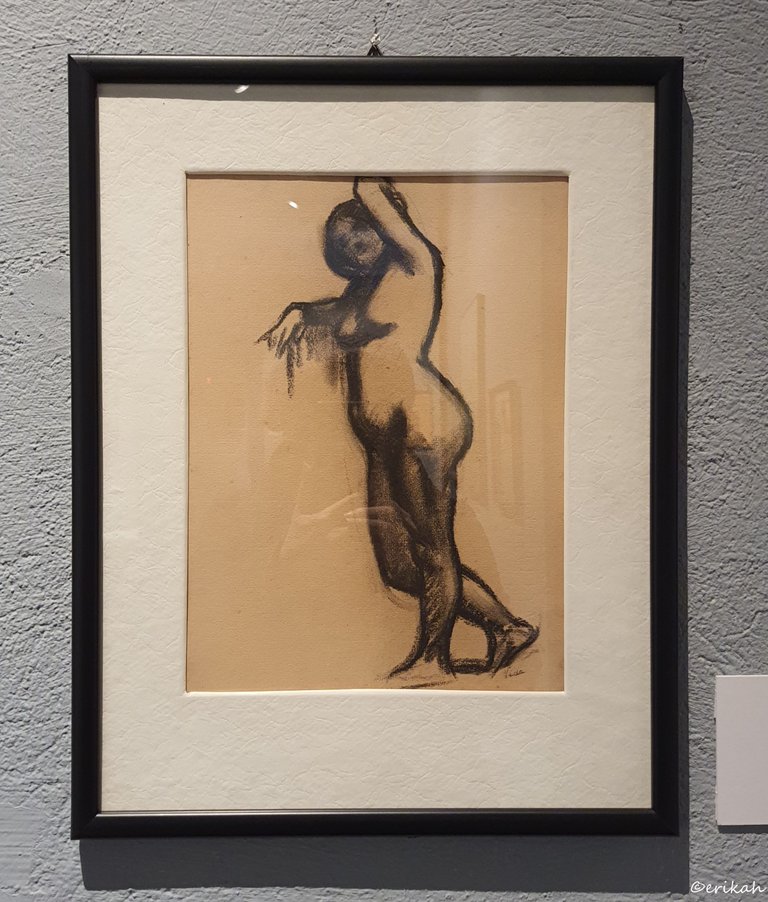 Another nude, not so minimalist as the previous one.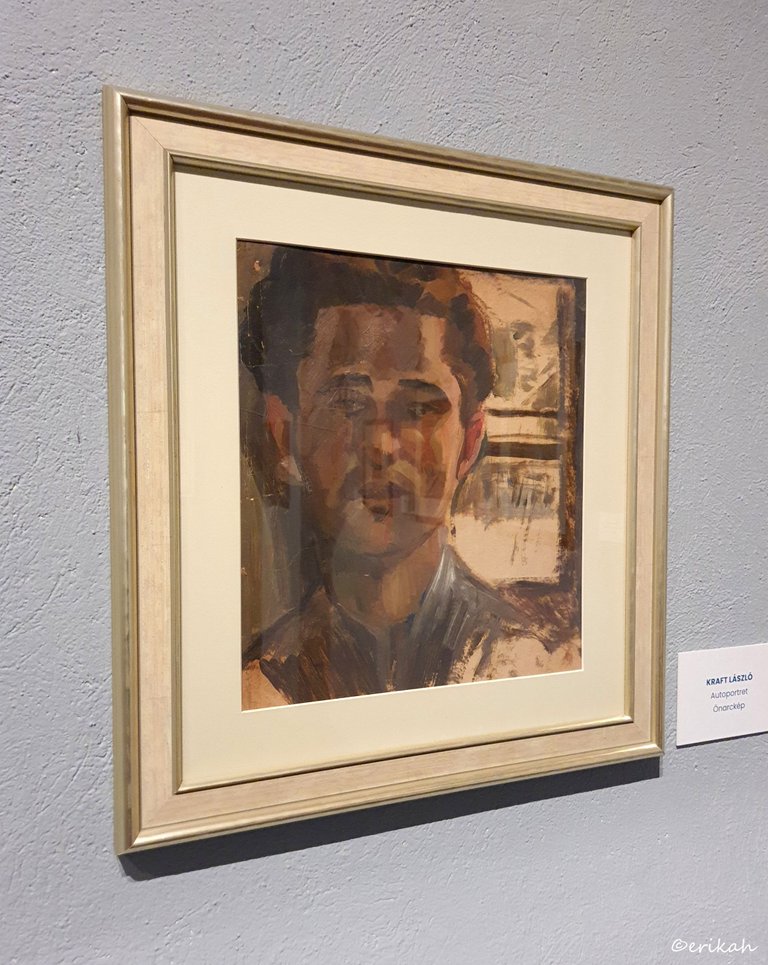 Auto portrait of László Kraft. Most likely what I'm going to say would not be the one thing a visitor likes, but I like the window behind the person. Portraits are usually done by selecting the best background, which most certainly is not a window. I like this on.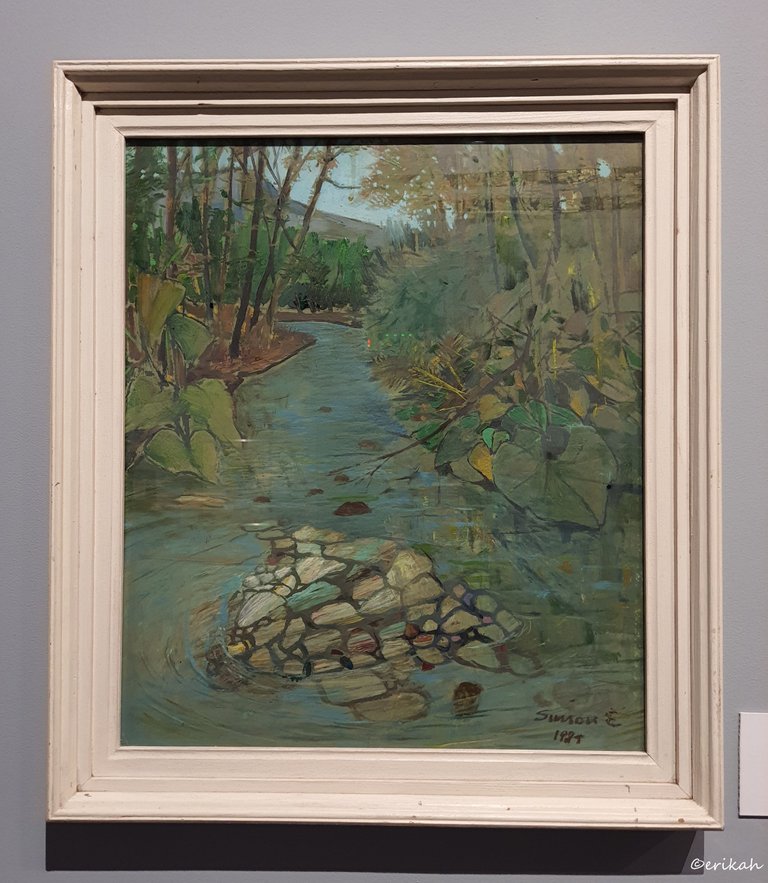 Creek
When I saw this painting, my first thought was, that pack of stones looked like a turtle. But in fact it wasn't. I liked the painting from far, but a step closer took the charm away from me and I suppose the culprits were those stones.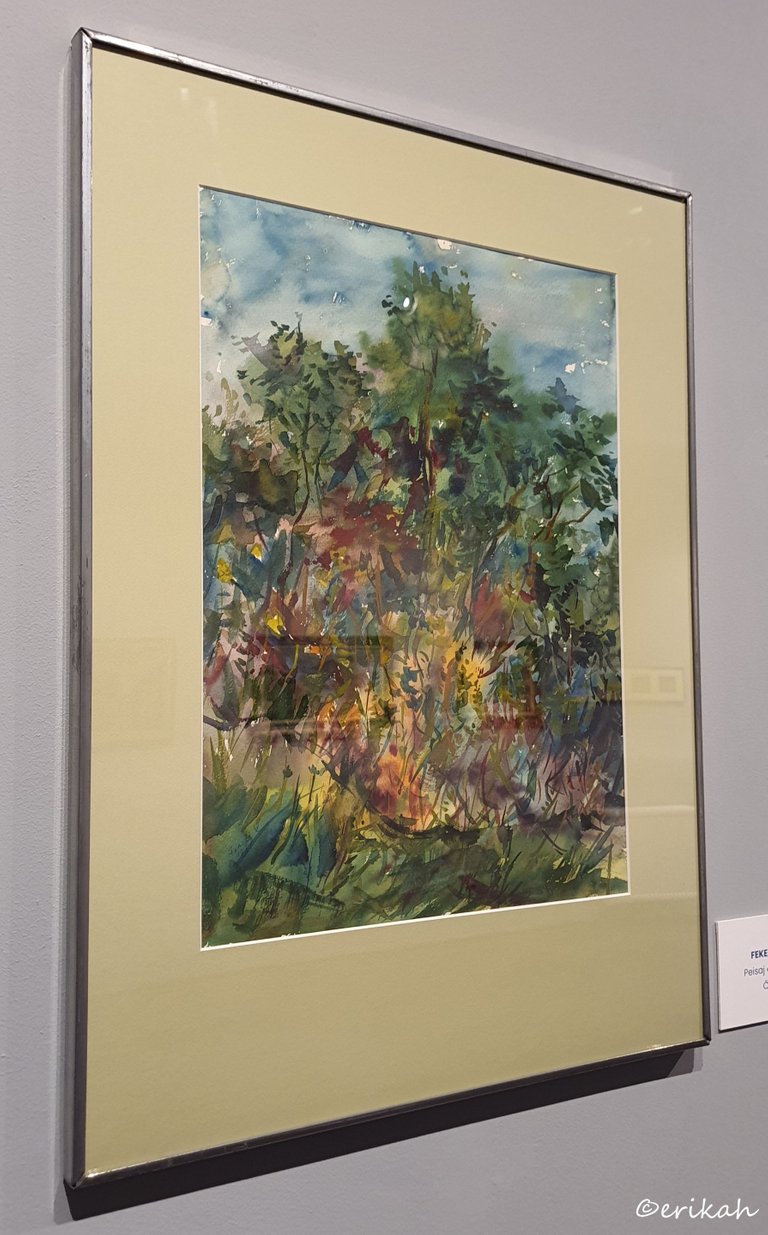 Autumn Landscape
I just wish someone could develop an app that would fix all the messed up photos. I loved this painting a lot, because of the colors and the way the brush was used. Maybe I would have used a cream paper when framing and a different frame, but the painting itself is wonderful. It looks like watercolor.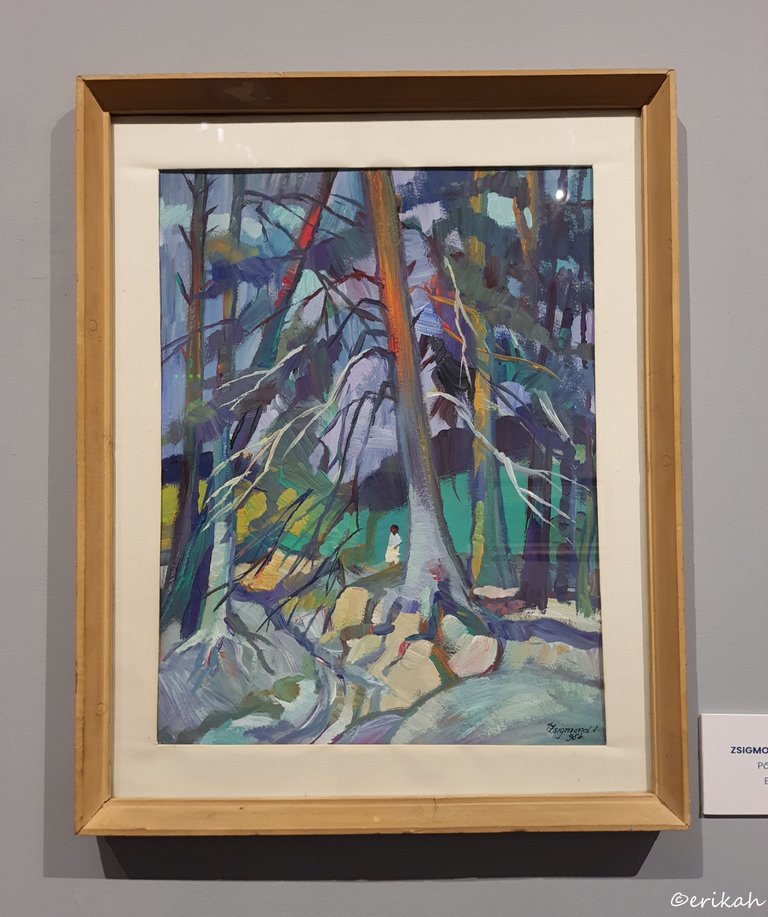 Forest
This was another nice piece, made in 1984. I suppose is acrylic on canvas. You rarely see blue forest, but I'm not against it at all. It looks great in my opinion. The artist decided to focus on the man and the lower part of the trees, rather than painting the whole forest. It's a nice choice.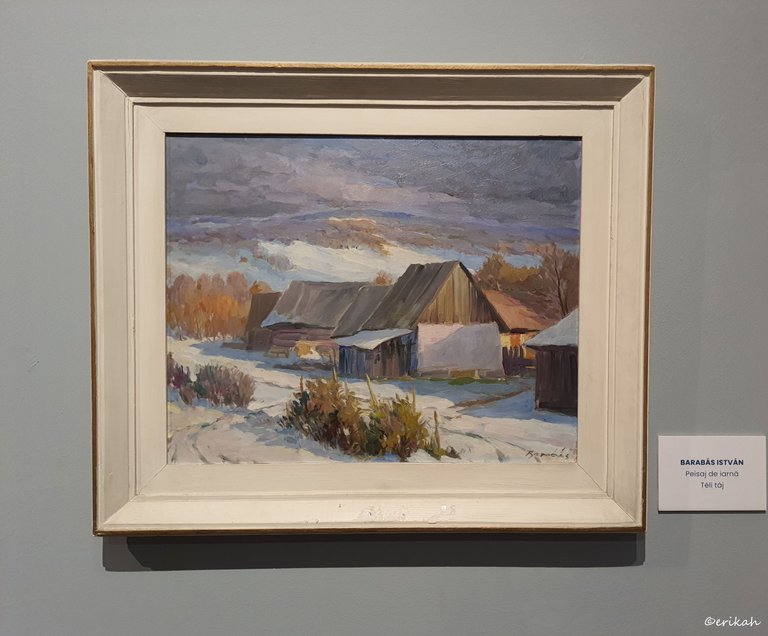 Winter Landscape
I suppose every collection has to have a winter landscape, so here it is one, from this private collection. You can see similar scenes at each countryside, if there's snow. The barns are made of wood and old houses have old barns. What I like here is the tone of the painting. The artist knew how to choose the colors.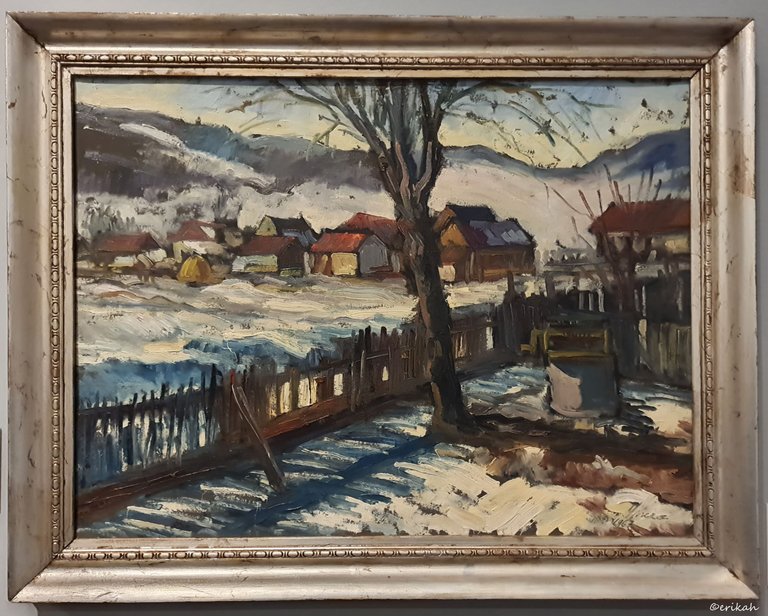 Winter Landscape
Another winter landscape, from a different author. This is a bit rougher as style is concerned, but I like it. I believe the frame is not quite the appropriate one, but that's my opinion. I came to realize I like this style, where the brush is clearly visible, but I can't explain why. I just like it.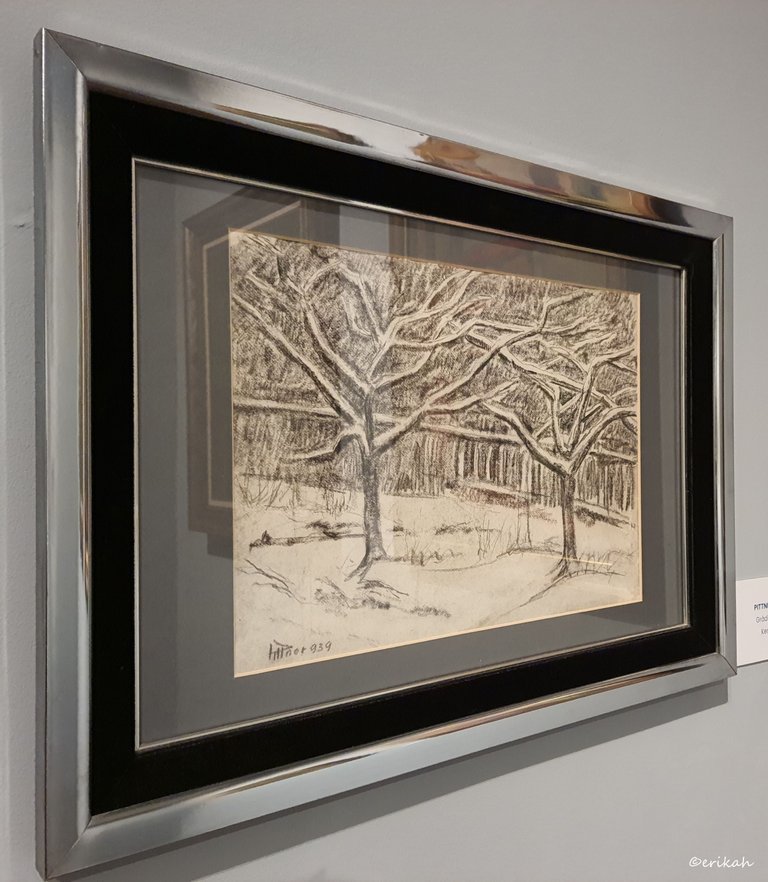 Winter Garden
This is graphic arts, pencil on paper, made in 1939 and the artist is Oliver Pittner. It is a well known artist, who has an exhibition going on right now in Targu Mures. I wanted to visit it but was told right away that photographing is strictly forbidden. This is not something I like to hear, but I can understand the reasons.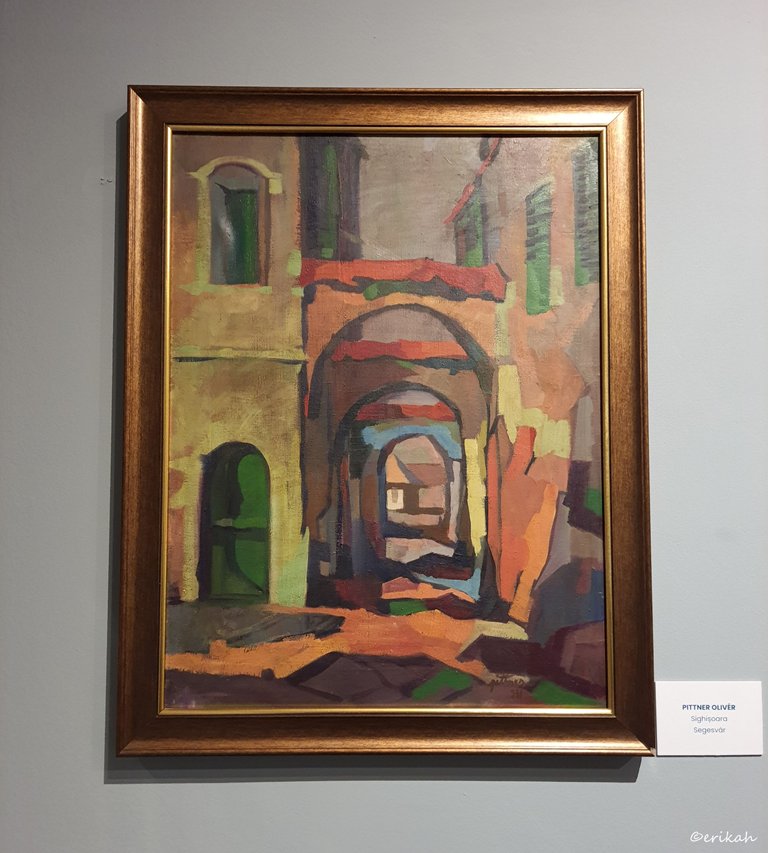 Sighisoara
Another artwork from the same author, a painting this time. This is a well known scene painted by many artists. It is at the medieval fortress of Sighisoara. The style is again, a bit rough fr my taste, but I like it.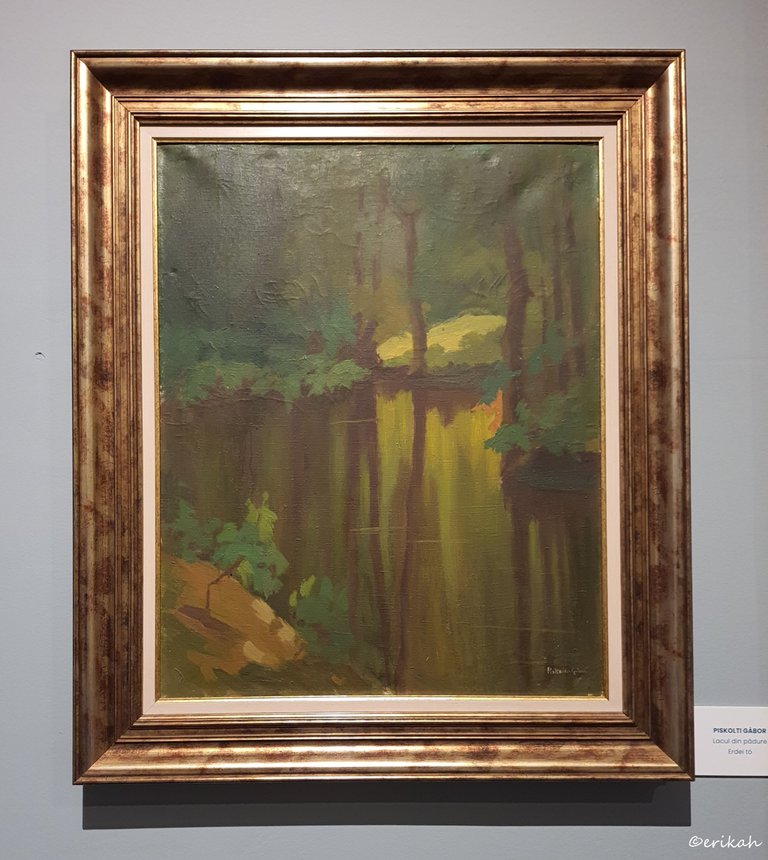 Lake In The Forest
I can't see a date on the painting, but judging from the colors and style, I suppose this is a very old, oil painting.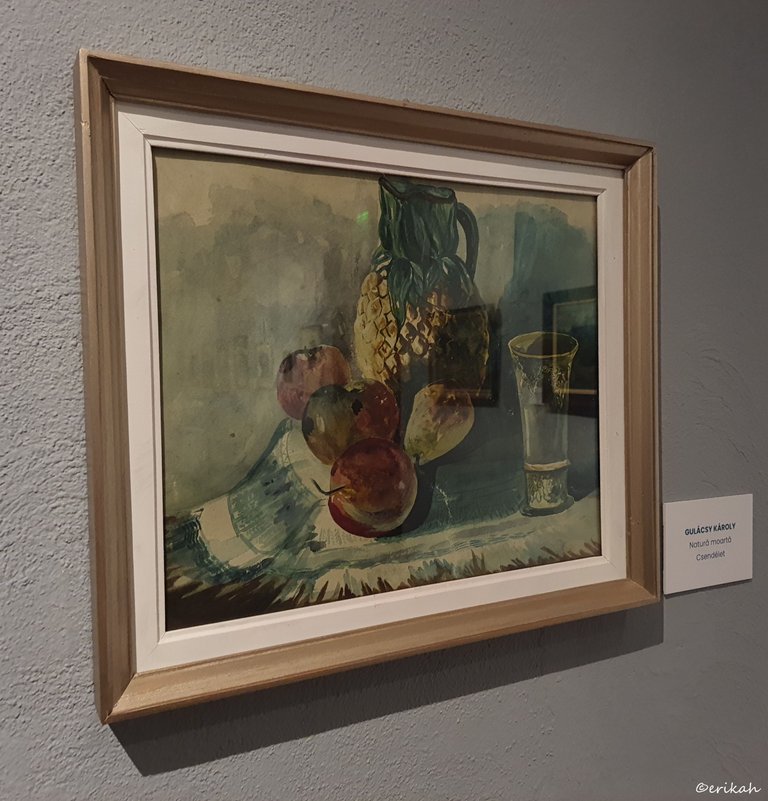 Still Life
There were two still life paintings at the exhibition and this was the last one. Still life is not as popular today as it was once, but this was an interesting one.
There were a few pieces that inspired me to practice drawing again. I need to make time as soon as possible. It's been ages since I have created something and i feel like I could use a distraction from the everyday life. A few hours into the unknown can be a lot of fun.

If you're a newbie, you may want to check out these guides:

---
---