From Gingerbread To Cheese And Brandy

Slowly we're entering the festive period and even though we're not starting to celebrate Christmas starting from November, shops are already decorated, Christmas related products are displayed everywhere and craft markets are also selling products you can decorate your Christmas tree with, or give them to you loved ones as a gift.
Window shopping is for free and if you can control the urge to buy, you are safe to visit as many shops and markets you like. I love them all and even though I'm not buying much (yeah, it takes some self control), I'm always attending.
Last week there was a fair that I wanted to visit, to see what's new and saw a lot of beauties I'd like to share with you today. The fair wasn't just for Christmas related products, it was a craft market, but let's start with those first.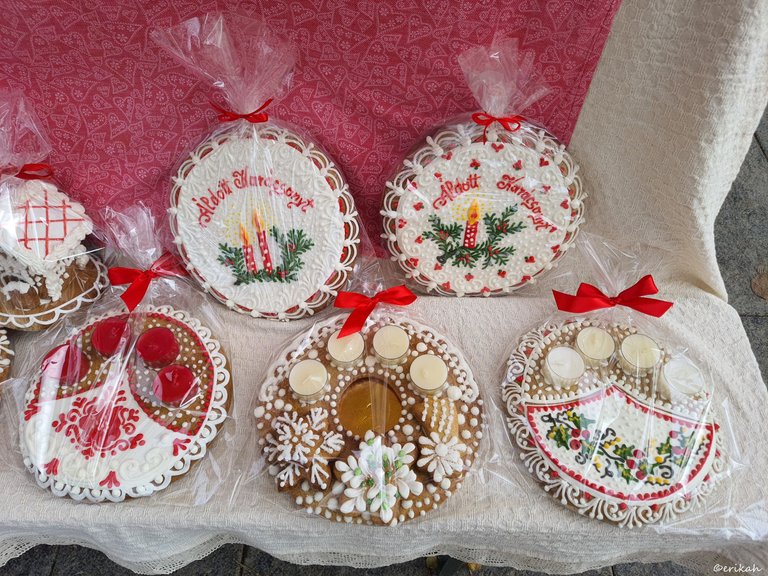 Gingerbread is traditional for Christmas as well as fairs in my country and this year the vendors came with some new designs that look like real artworks. The writing on the upper two is a Christmas wish and it means Blessed Christmas. You can gift one instead of a Christmas card. The one at the bottom each has 4 candles, which can be light during Advent. The problem with these is that once you buy them or get it as a gift, you don't have the heart to ruin it and because these are edible, you can't hold them forever either. It's a tough decision either way.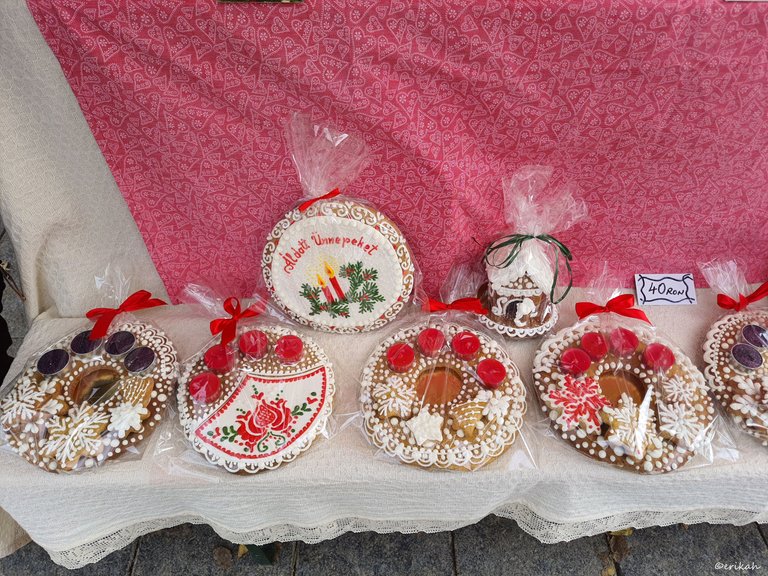 I stood there looking at them for a few minutes, the guy even came out to offer me the products, but the truth is, if you buy one, you feel bad eating it and to be honest, paying 8 euro for one is a bit of a luxury. Not that I can't afford it, but for that money I can make my own and not one, but a lot. I admit, you need a lot of practice and precision to create such a beauty, but still. This year I'm going to try my hand at creating something new and stay tuned as there will be a post about it. It's going to be a lot of fun.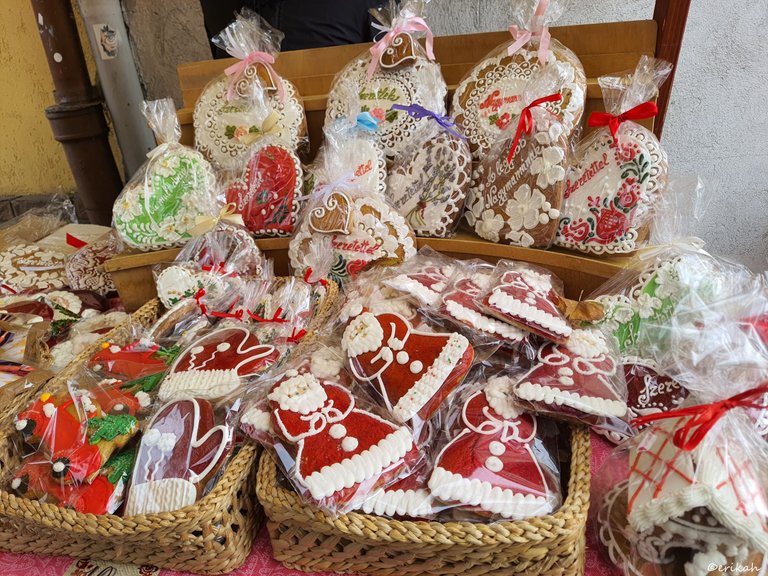 There are always smaller ans simpler ones, for every pocket, like these ones.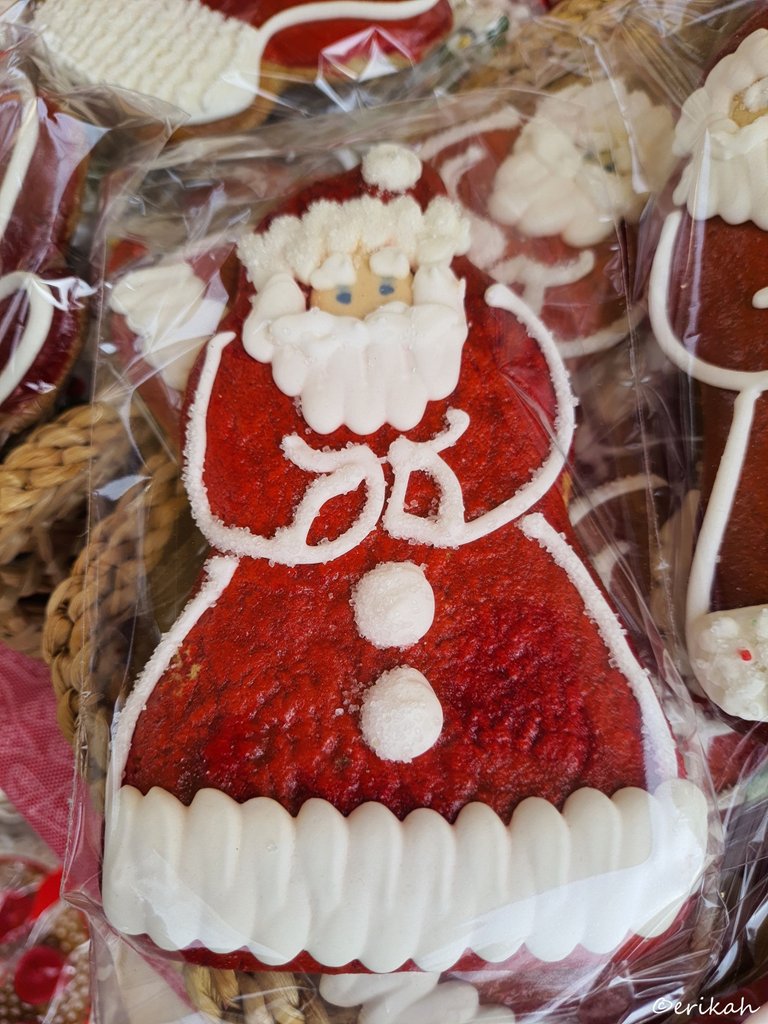 I was thinking I could bake some gingerbread this year for Christmas. It would be nice and fun as well.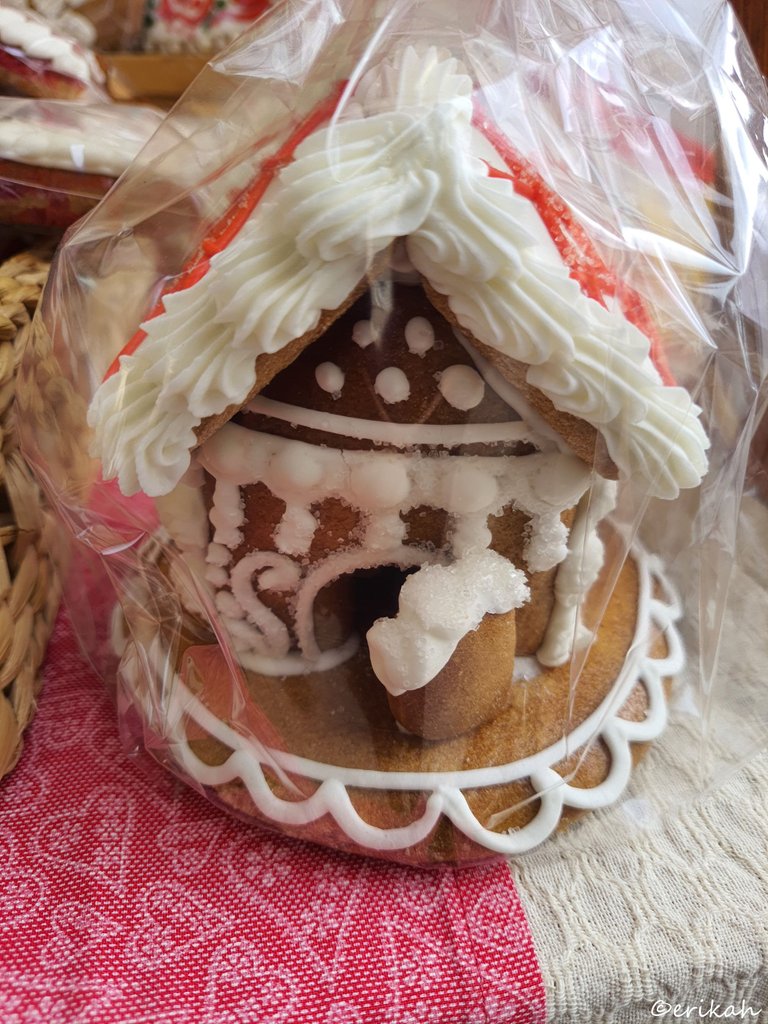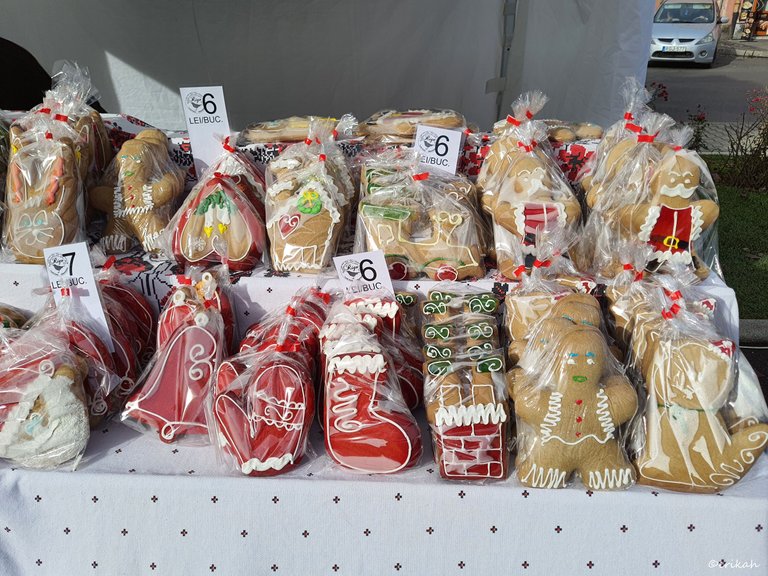 This was another seller, bringing different products, but still Christmas related.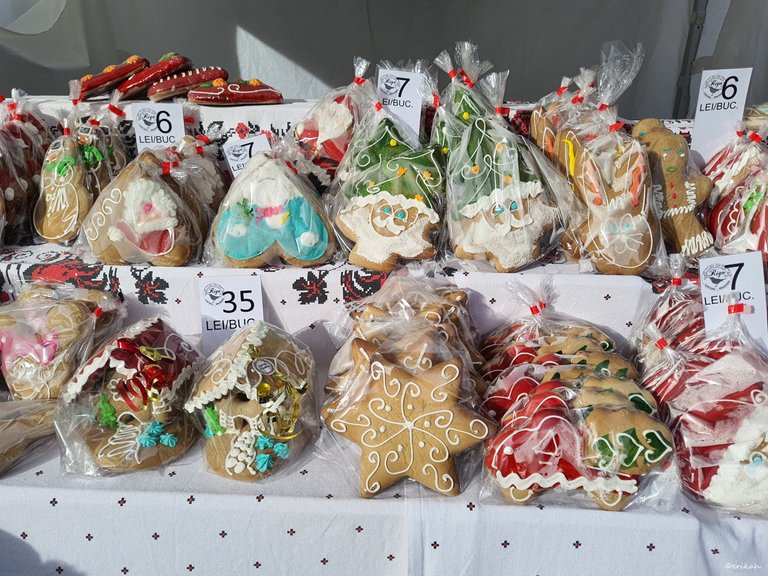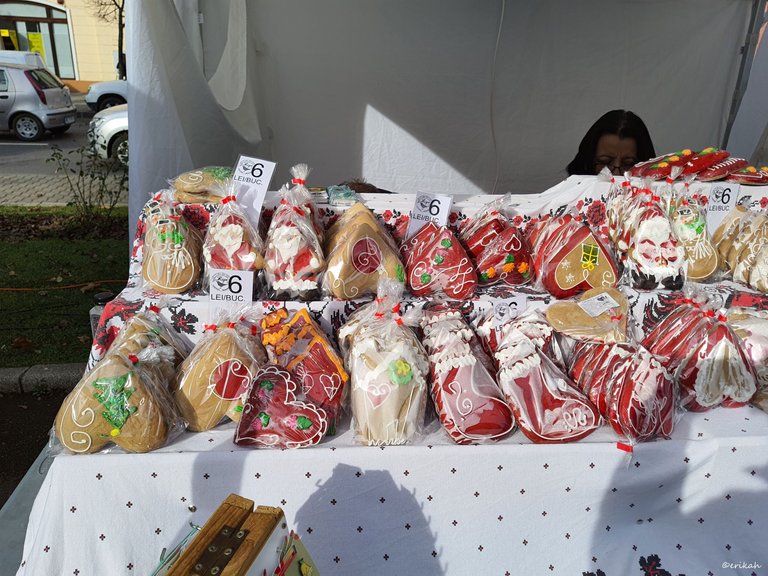 I remember how happy we were when we were kids and got a gingerbread heart. Some of those had a small mirror on them, which you don't see these days.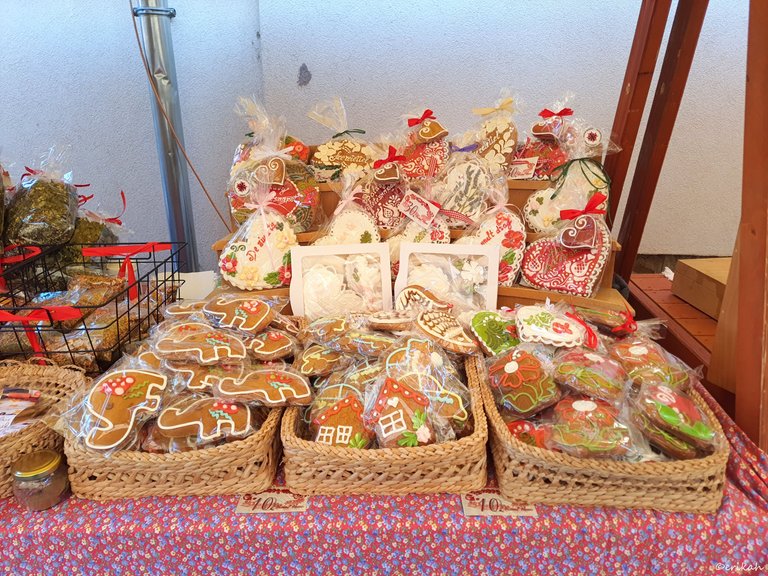 This photo was taken in October, so no Christmas related design, but still attractive to kids, as well as hearts for occasions like birthday and name day. Yes, we celebrate name day as well.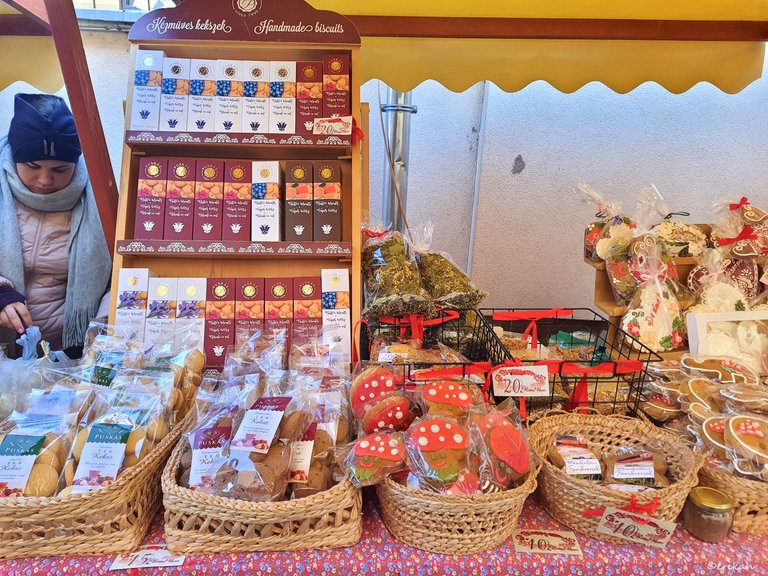 Those mushrooms looked so tempting and trust me, there were no poisonous at all :D. On the shelf, biscuits with dry fruits, which can also be a nice gift for someone or yourself. I've never bought any of these because are quite expensive, but can imagine how good they are. Anything with dry fruits or chocolate is welcome.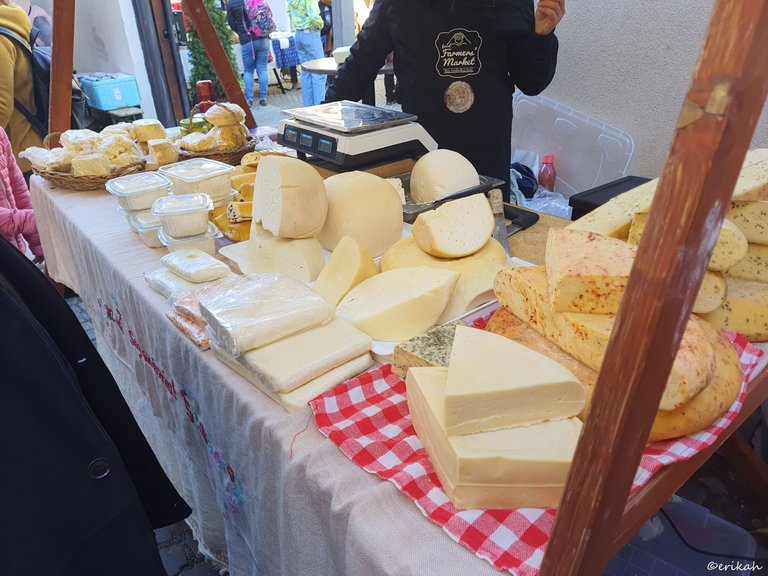 Say cheese! yes, cheese can't be missing from the craft market and it is a huge temptation as there's always a great variety, but when you look at the price tags ... well, you either limit your desire to tasting size, or turn around and leave. Some of the varieties are sold for 20 euro per kilo, which can be normal in other European countries, but not here.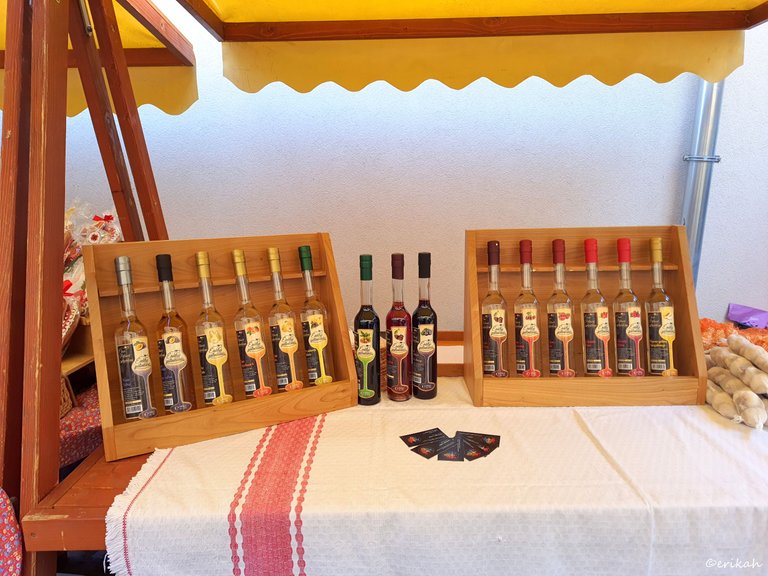 Last, but not least, some brandy for cold days. I'm always admiring these, as the bottles are attractive, but never buy any. It can be the perfect present though, if you need something special.
On my way home from the fair I was thinking how difficult must be for these sellers. This weekend was extremely wet, was raining every single night and cold too. I mean it was ok if you were on the move but staying in one place is not a pleasure anymore. There were barely any buyers at the fair, so I was wondering how profitable it is for them. With the latest price hikes, buying power is weakening day by day, so the situation is not looking good for them.
So I think none of you likes gingerbread and wants nothing from this market 😂

If you're a newbie, you may want to check out these guides:

---
---