Cheese Puffs

This snack should have been for Christmas, but because we had so many sweets and my brother offered to bring us something similar, I decided not to bake any. Till today. Today I was asked to make some, so here it is, sharing the recipe with you and also logging the recipe to my online diary.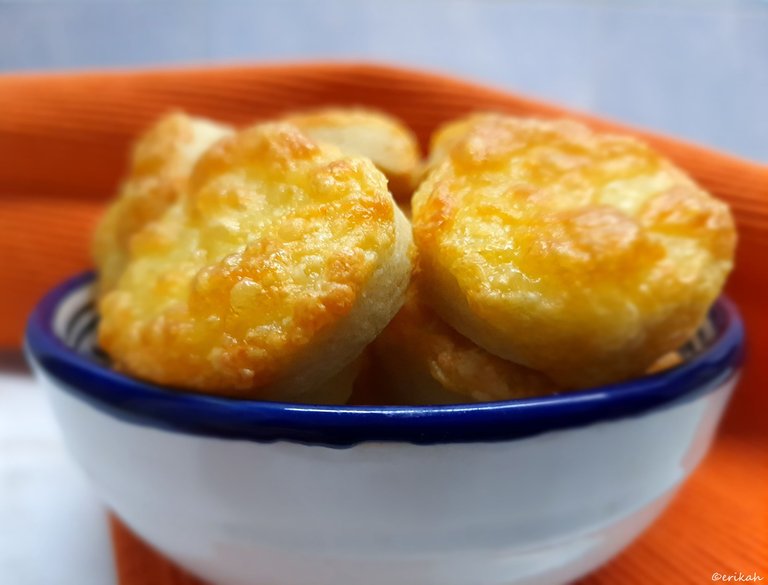 My mom always used to make cheese pretzels and we loved it. I used to make it too, but then I gave the pretzel mold to my brother. Today I wanted to try out a new recipe, which doesn't need yeast as it's easier for the stomach. I chose this one. Please note, I doubled the quantities, so what you see here is twice as much as the original recipe says.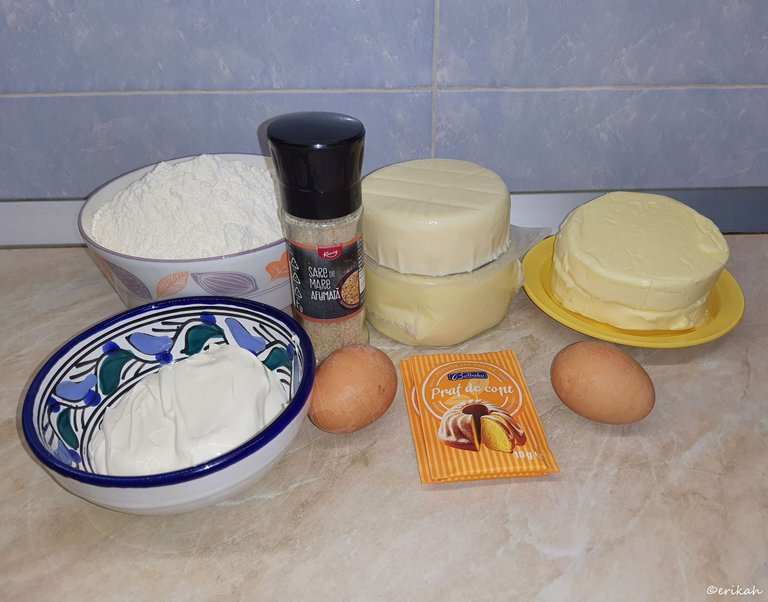 Ingredients:
800g all purpose flour,
20g baking powder,
2 tsp salt,
500g unsalted butter,
500g grated cheese,
6 tbsp sour cream,
2 eggs.
As you can see, the recipe is pretty simple, only has a few ingredients. The method is also simple, no special skills are required.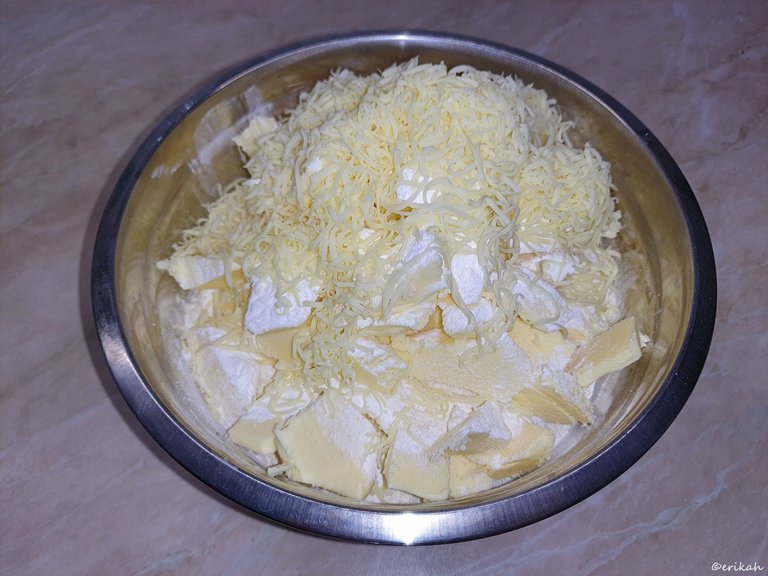 Apart from the grated cheese and the eggs, put every ingredient in a bowl, then add 2 handful of grated cheese and knead the dough.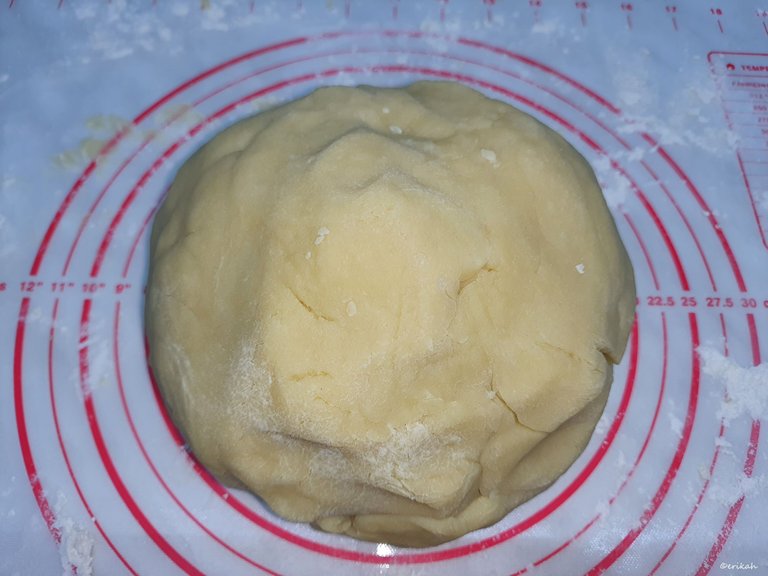 Wrap the dough in a plastic wrap and put it in the fridge for a couple of hours, to rest.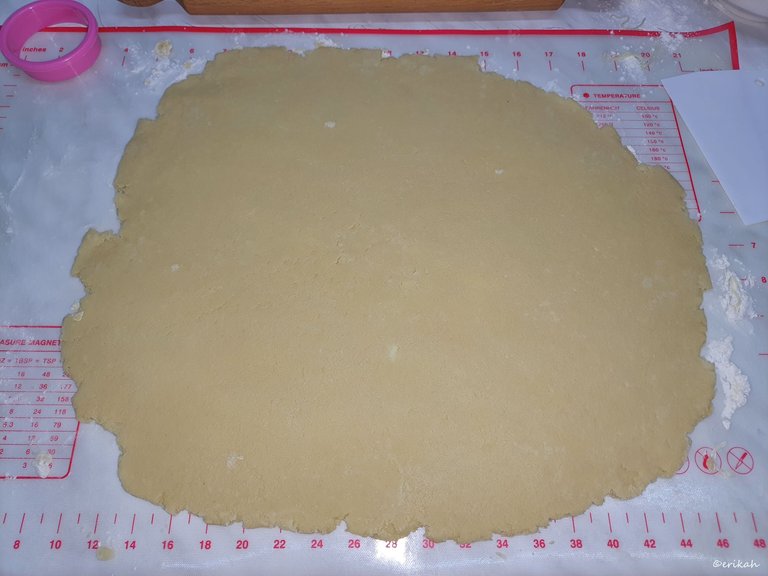 Roll out the dough, which has to be 3 - 4mm thick.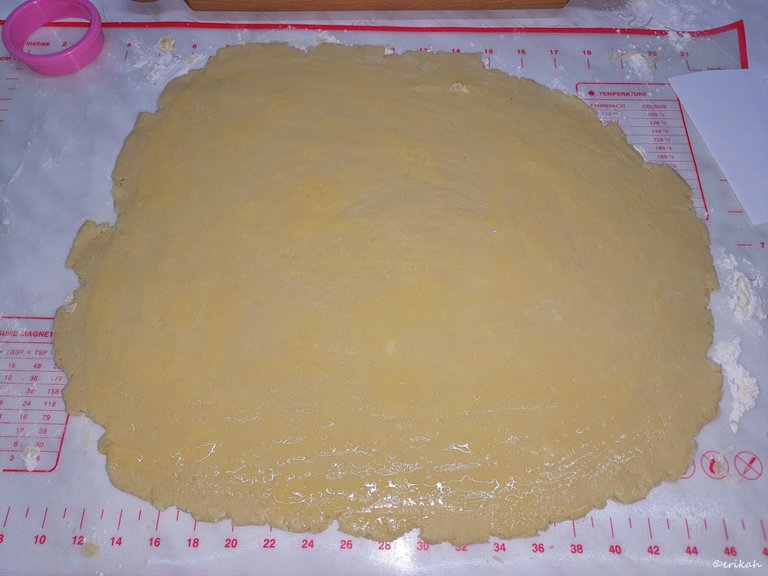 Beat the egg and spread it out on the top of the dough.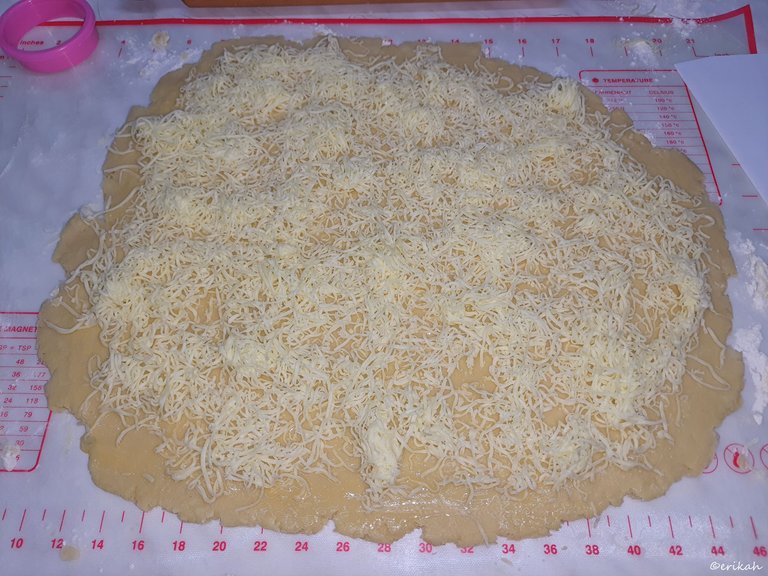 Then sprinkle with grated cheese.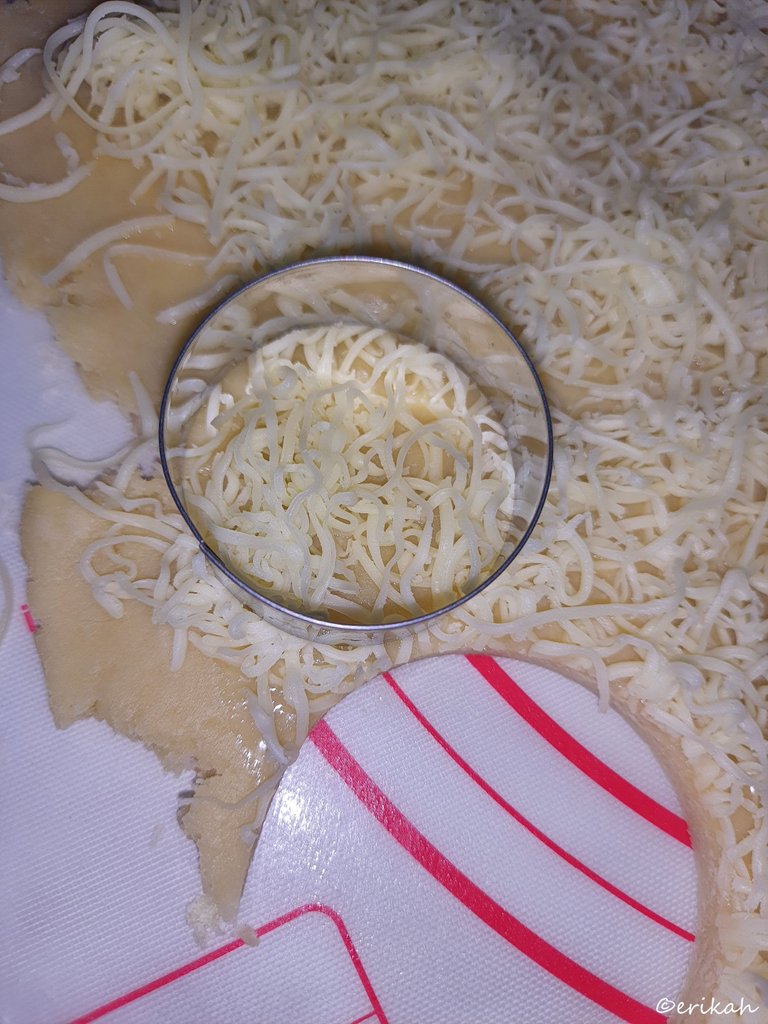 Then all you need to do is cut our the puffs.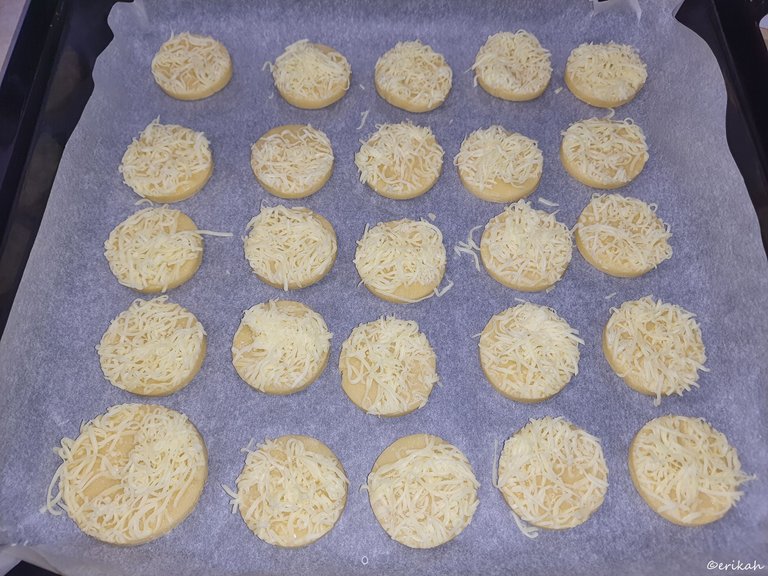 Place them on a baking sheet. (I have one big one as I didn't know which form to use, but at the end I decided to use the 3cm diameter wide.)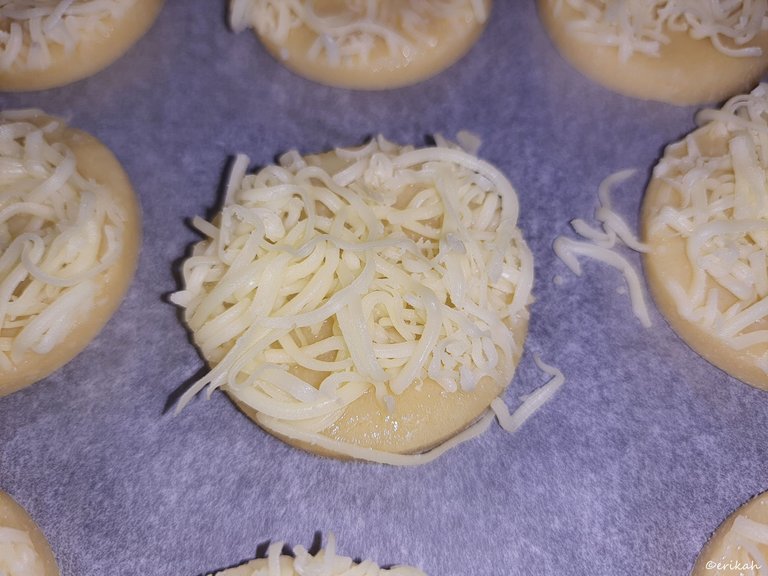 Baking time was also a quiz for me as the original recipe says 13 minutes at 180°C but I decided to go with 20 minutes at 160°C and was right. My cheese puffs turned out golden brown and crunchy.
If you don't like cheese, you can use cumin.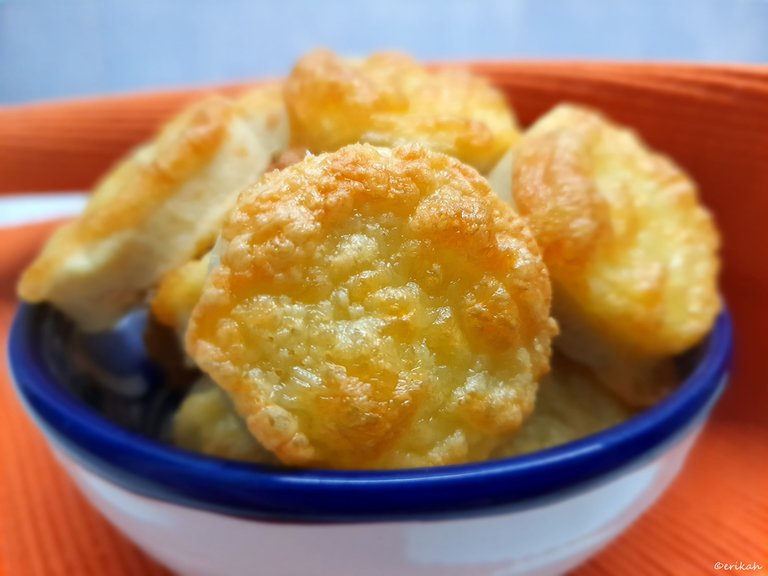 Voilà! (this is for @incublus 😂)
Overall it's a good recipe, with few ingredients and easy to make as well, but I don't think it beats my original recipe that is with yeast. Next time I'm going to share that. I don't know where it will be, but I'll make sure to document the process and share it with you.
My plan is to try out a few recipes from trusted sources, to have them in case I need to bake something unexpectedly. It's good to have a recipe you can trust, to avoid experimenting when guests are coming. Salty snacks are a must, even if you don't serve lunch or dinner. Something to have with a drink is always welcome.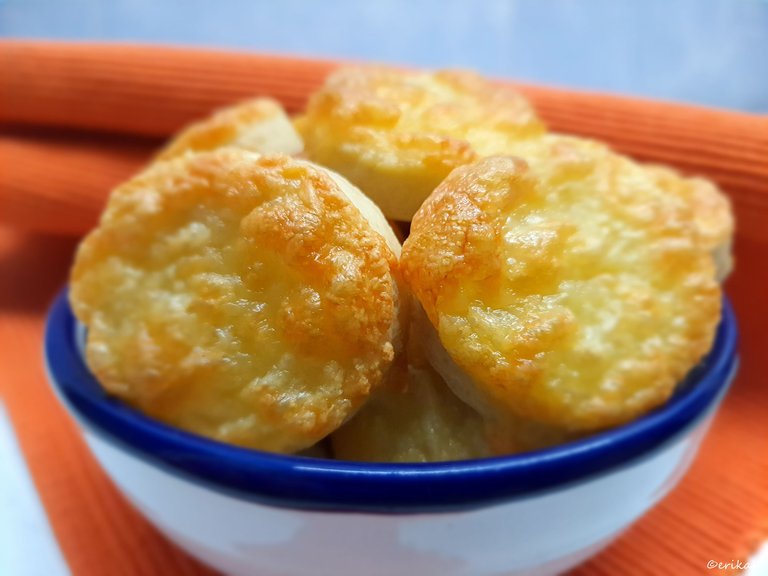 So, cheese puffs anyone?

If you're a newbie, you may want to check out these guides:

---
---