Beachtime In October
There's a joke saying better go to the beach in December as there's no crowd and that is valid for Europe as it's winter in December, not so much for Australia or Africa though.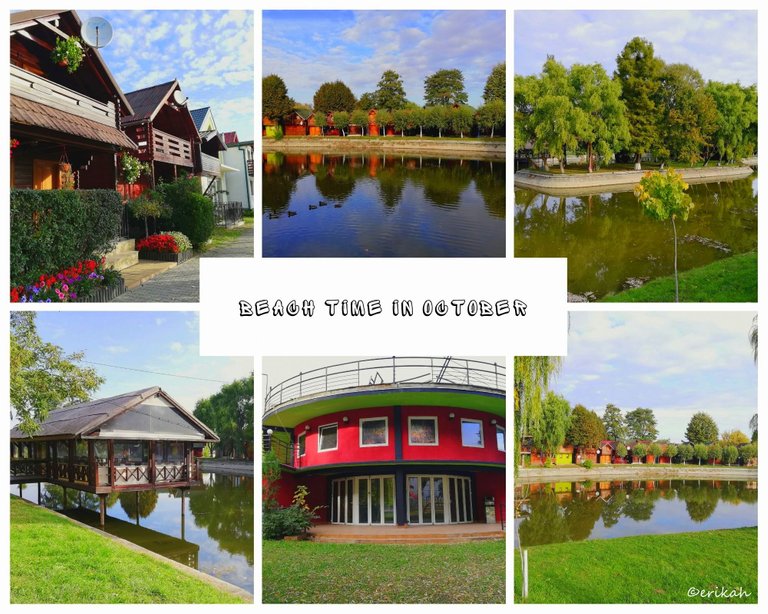 Joke or no joke, I went to visit a beach that I've heard it's nice. Yeah, in October as when it's beach season, it must be packed with tourists and I don't like to photograph people. I respect privacy too much and you also have to pay for entry when it's the season.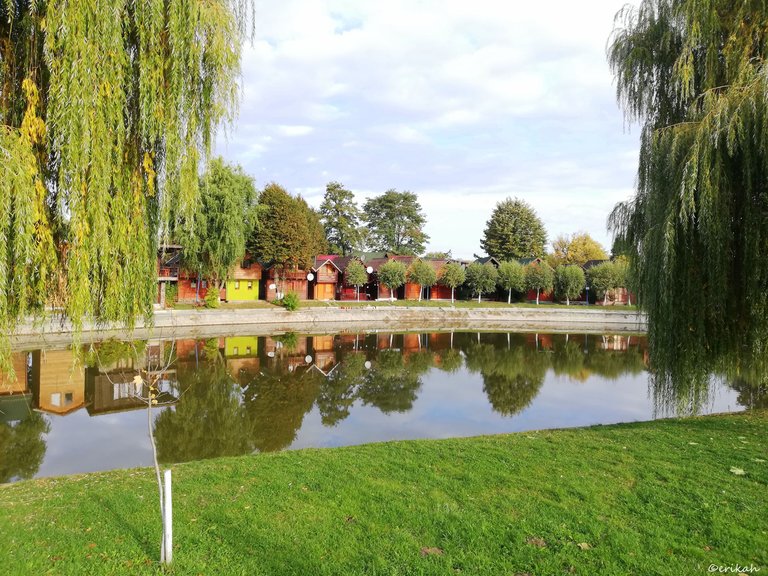 This is not a proper beach, it situates at the outskirts of Targu Mures, close to the Mures river and it's very popular especially during summer. It's called the Weekend. It is a man made canal, surrounding a few of swimming pools. There are a lot of wooden cabins and beach houses on both sides of the canal and a lot of pubs, restaurants and terraces inside. The resort is covering an area of 40 hectares.
They say a city is as rich as its offer to attract tourists from around the world. There are a lot of ways to do that, through art, culture, old architecture, but also by offering them unique ways to spend their summer holiday and party. This place is perfect for sunbathing, swimming, sports, leisure, party etc.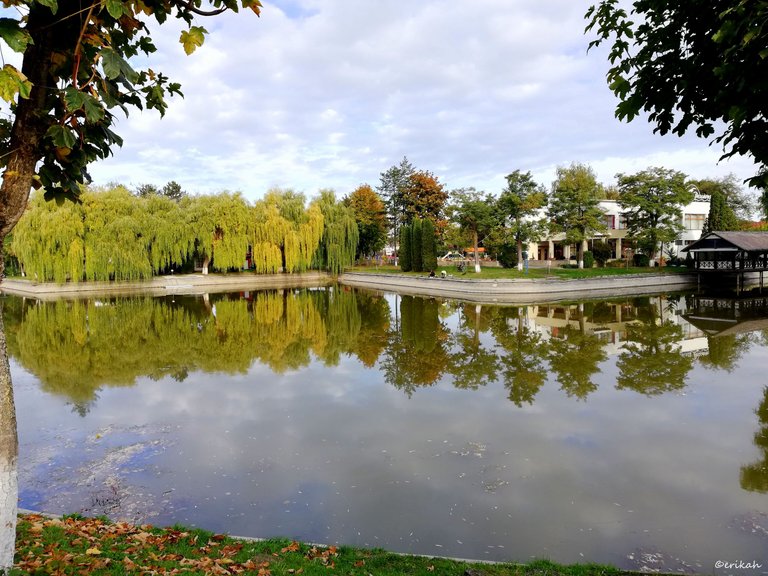 The place is not new, it was created a few decades ago, I don't know when exactly, but if you look at those old willows, you can estimate how old it is.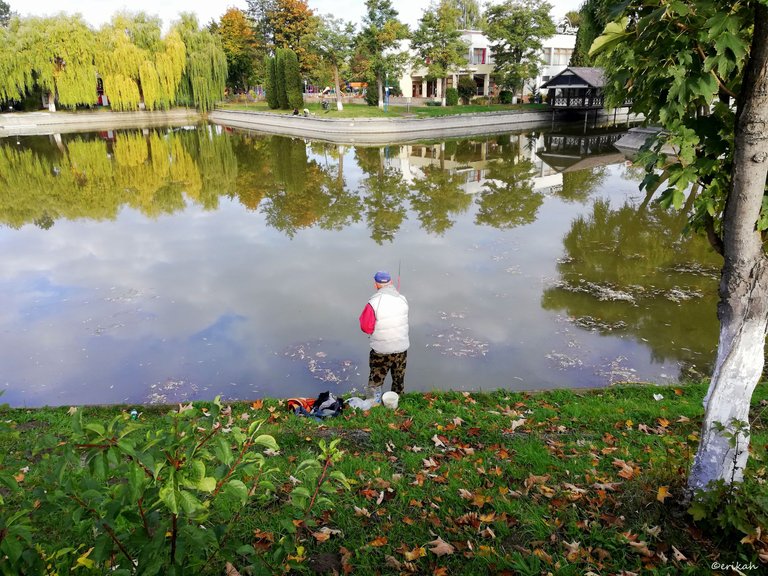 During the summer the canal is used boating but after the beach season is over, fishermen are spending their days here.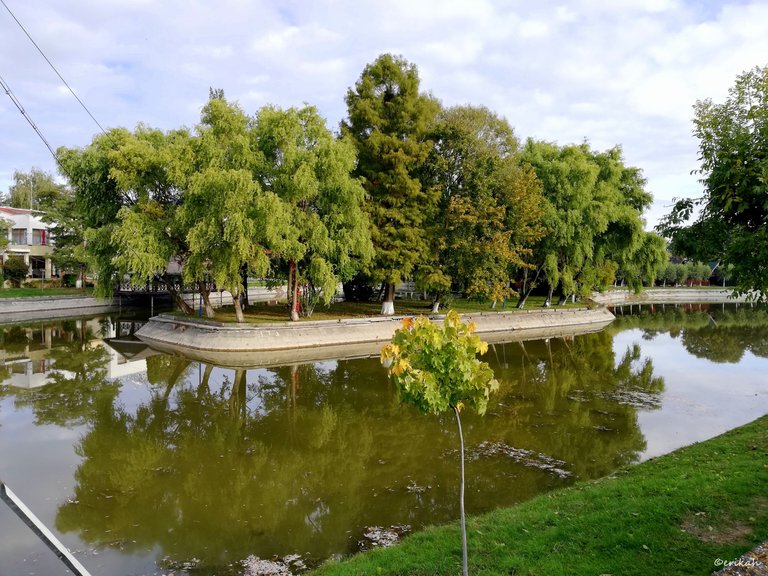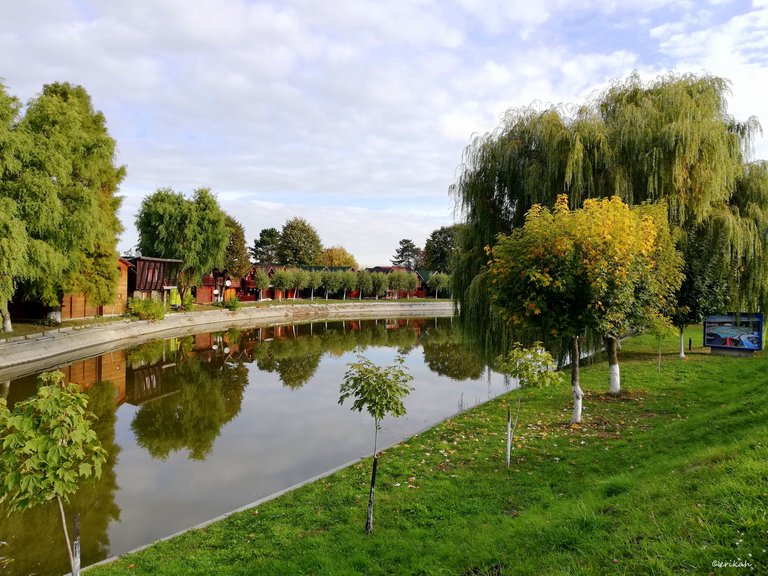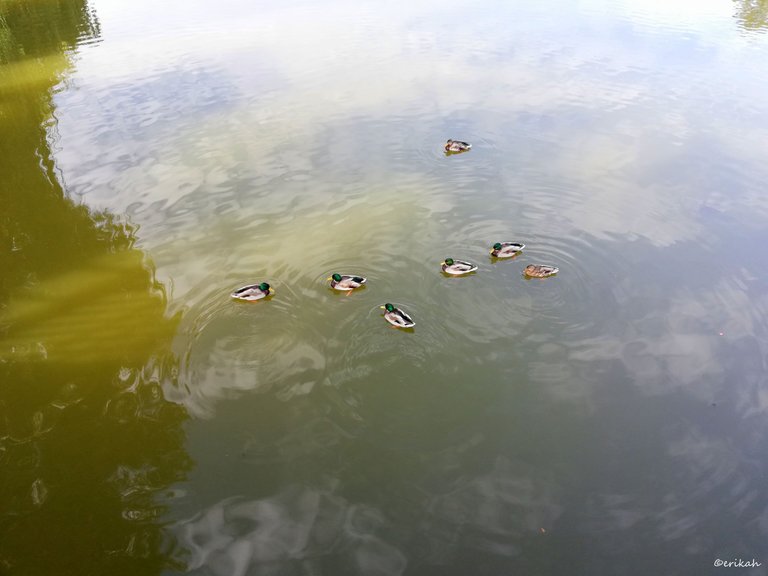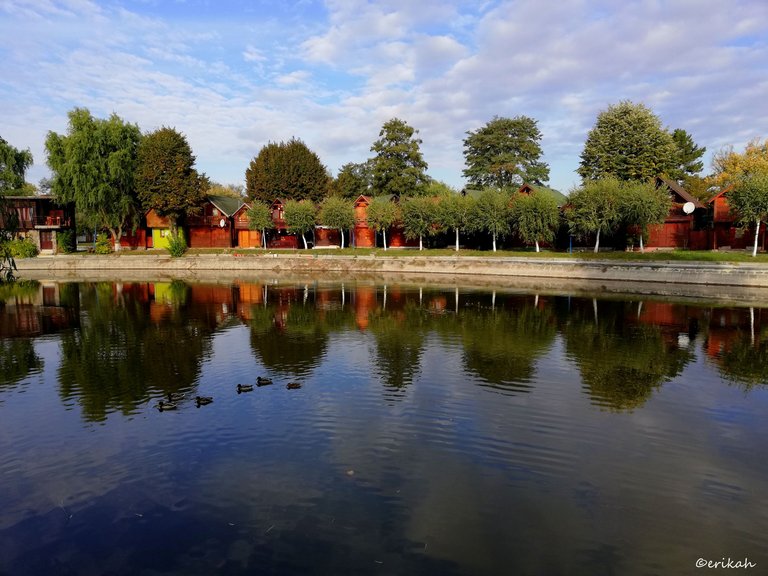 Fishermen are not the only ones using the canal this time of the year. Ducks were having fun at the time of my visit.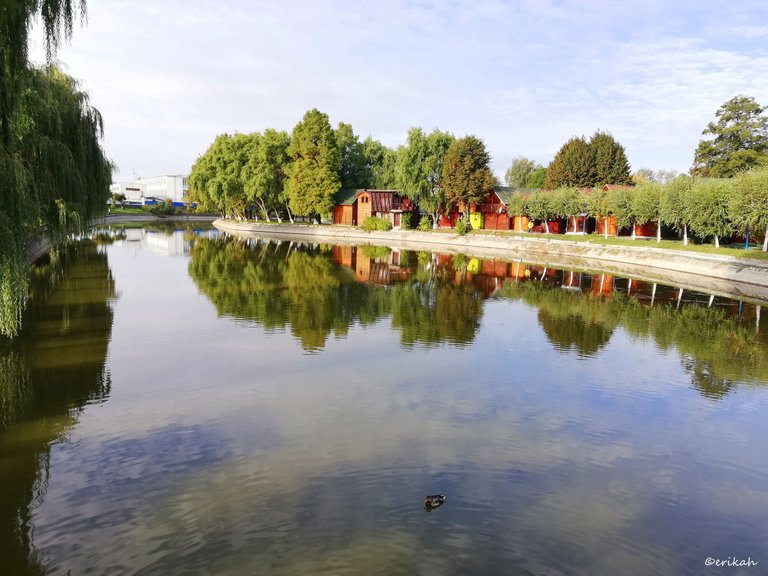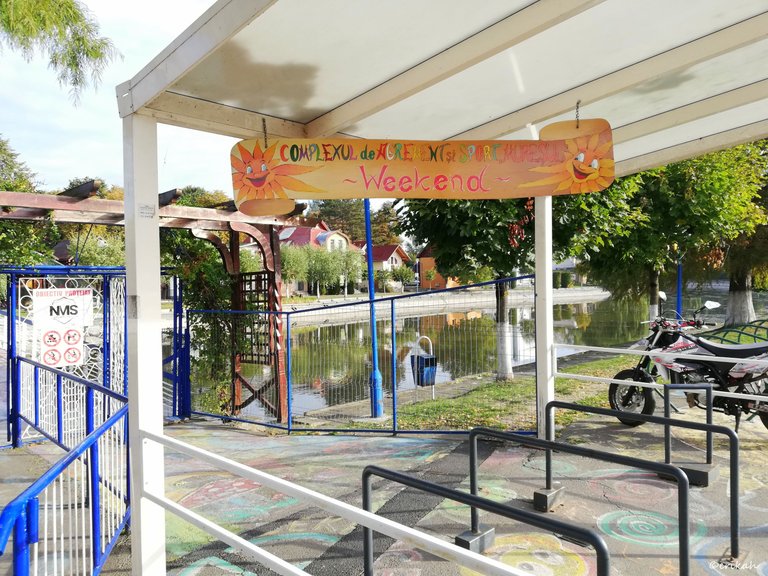 At the entrance, there's a board set up with the name of the world champions of the city. Targu Mures is not a big city, yet there are 23 names on that board.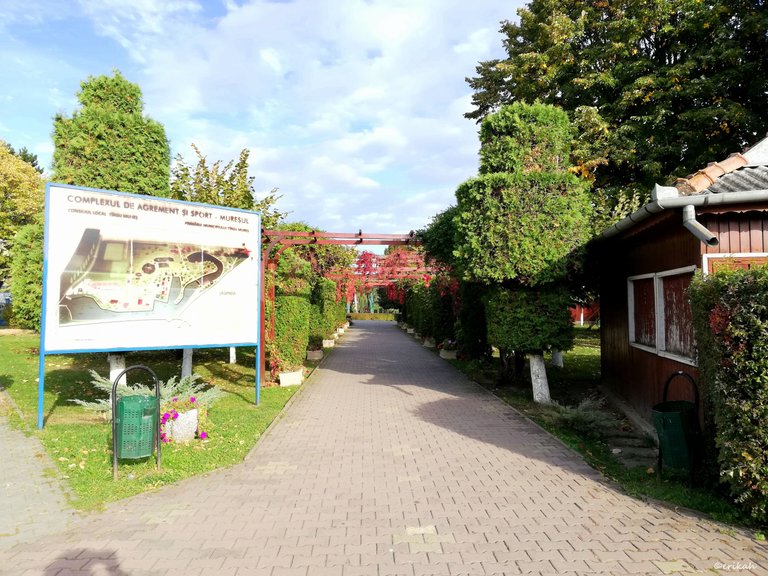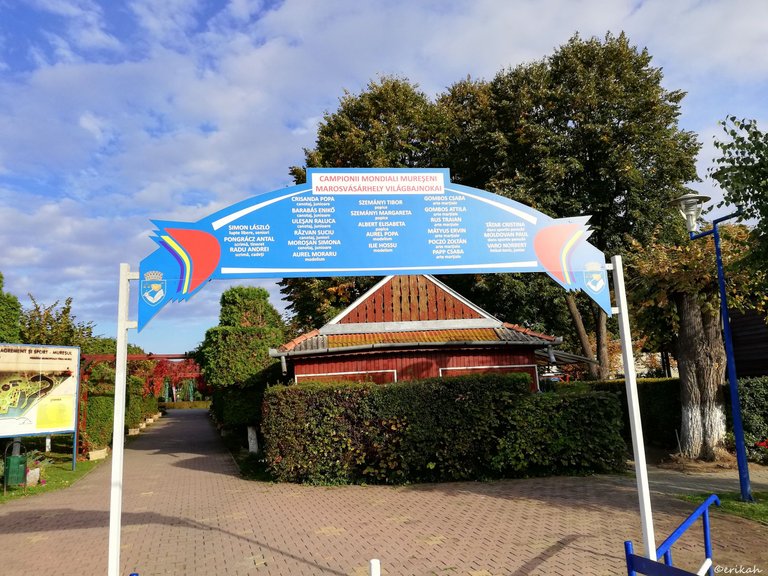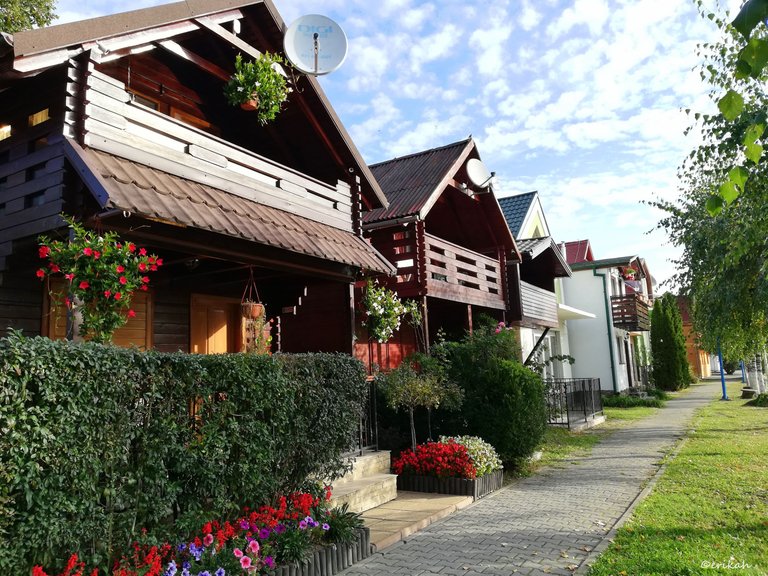 On the left there are these wooden cabins along the canal, some new, some old.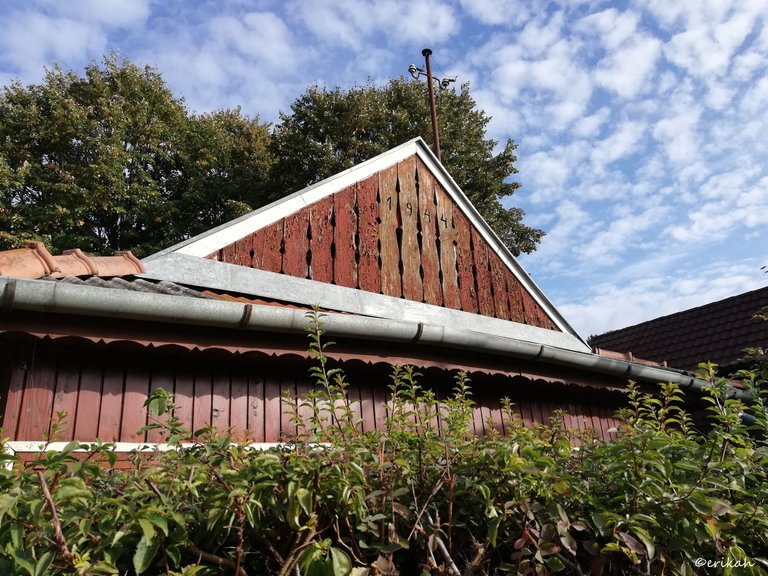 The first one dates back to 1944.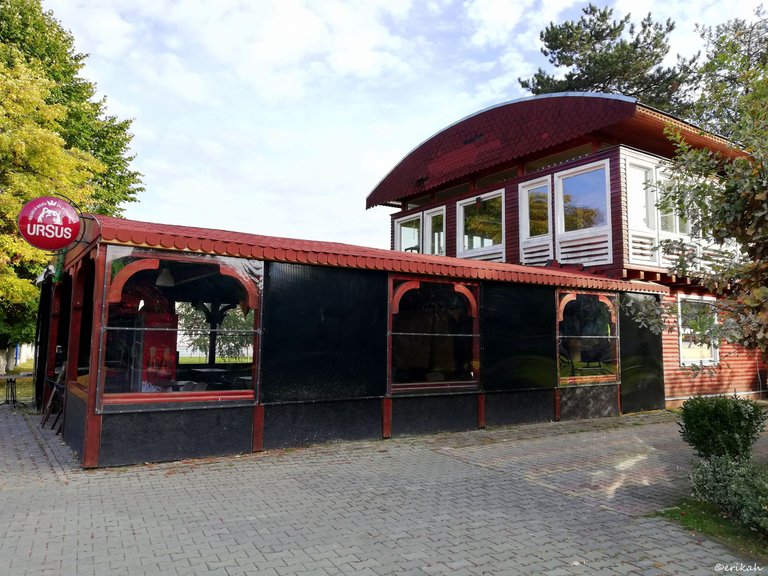 Pubs and Partying
This is one of the pubs that you can enjoy regardless of the season. It was closed at the time of my visit because it was still very early but these pubs are usually open till late night or early morning. This place is not only a beach, it is a place for partying.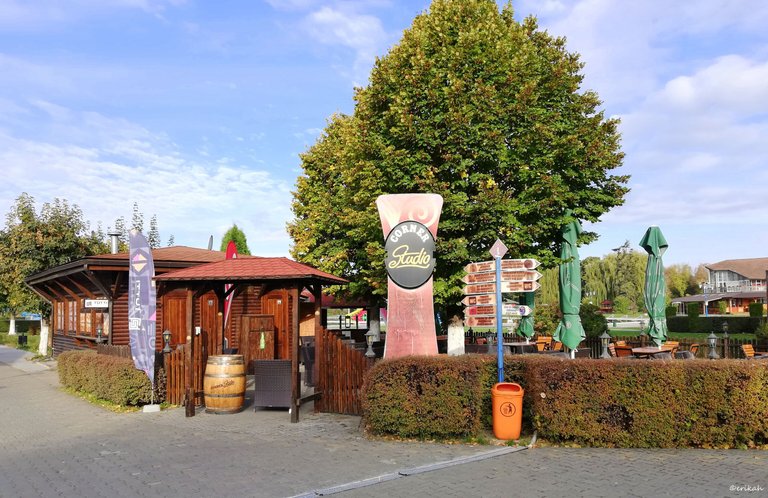 You can choose where to spend you time and money. Modern, rustic, every style is available here.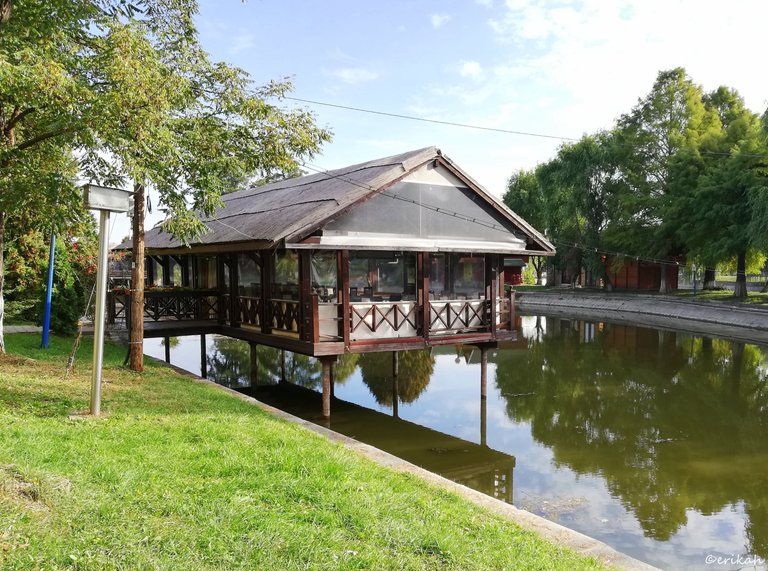 This one is above the water, so if you're brave enough, you can have a coffee here, or grab a bite to eat.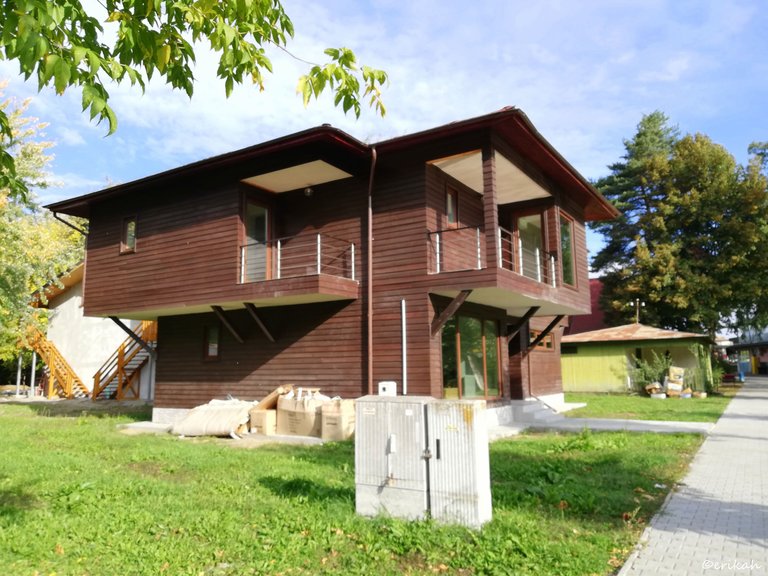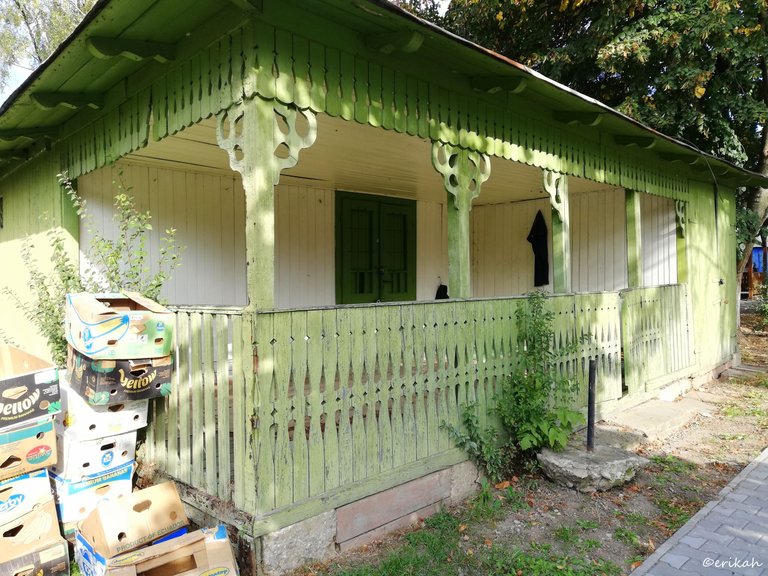 This is a reminder of the past. decades ago this was a very common style, made of wood, painted, perfect as a summer cabin. However, times have changed, I've heard that a lot of cabins have been built abusively, many of those have been abandoned. Al those will be now demolished and used the space for other purposes.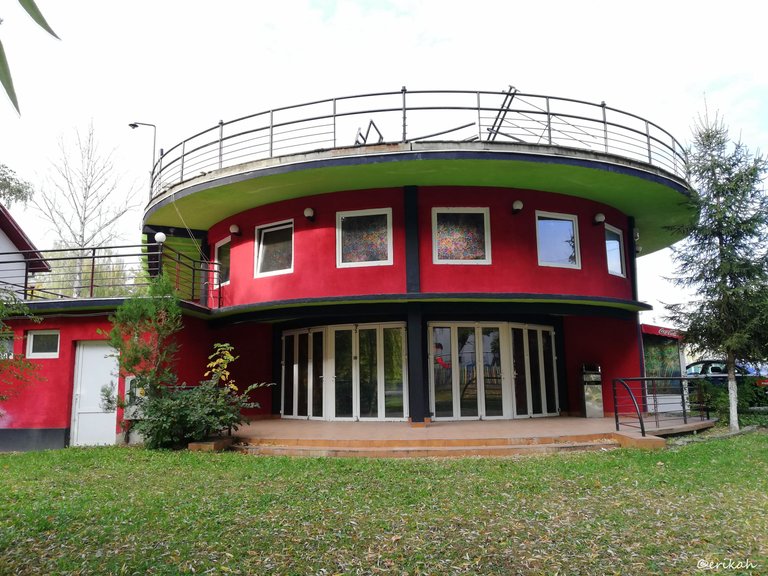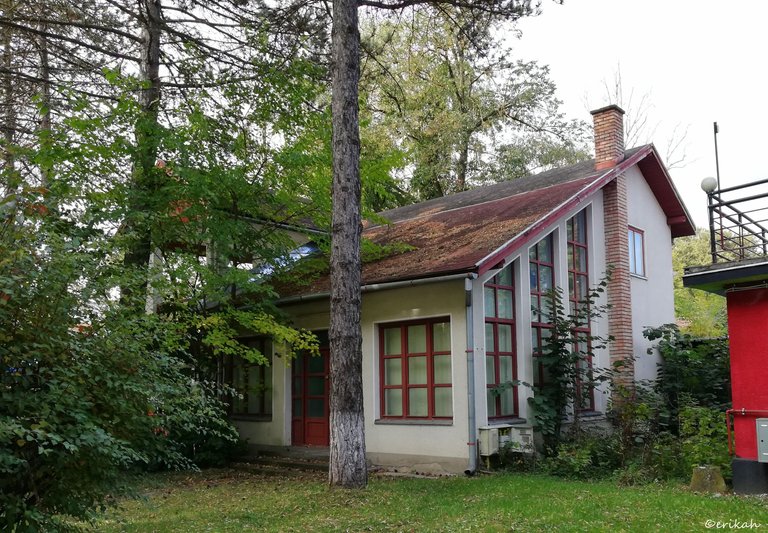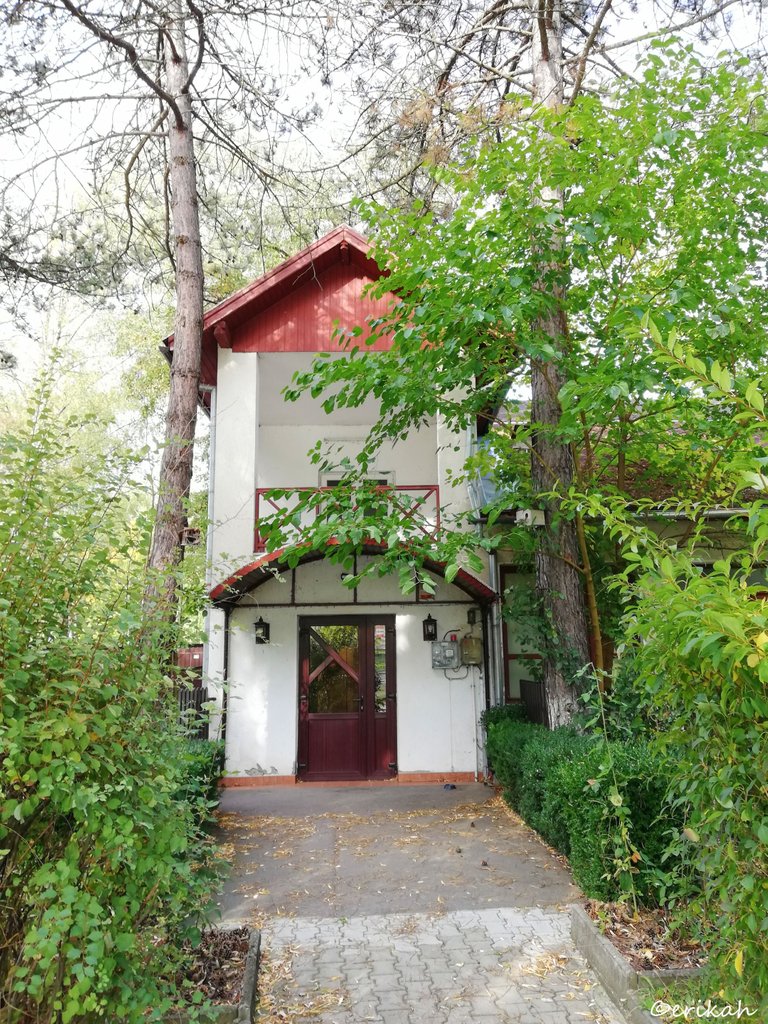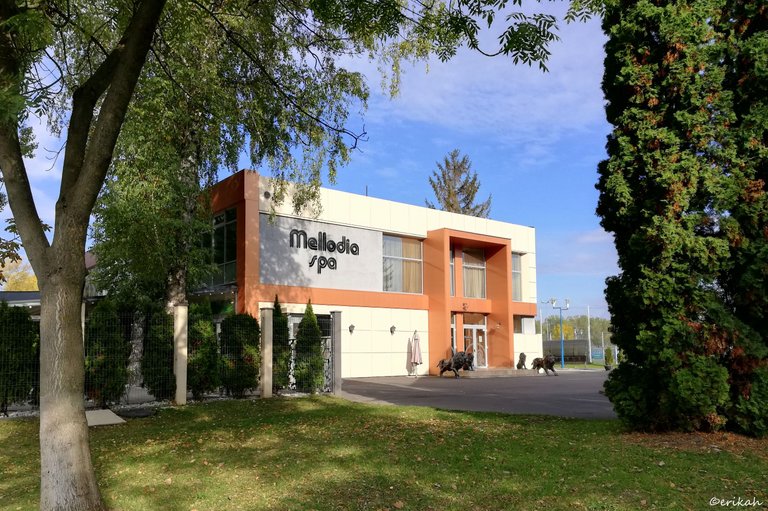 Sports And Leisure
There's a spa for those who are looking for more, which is also open regardless of the season.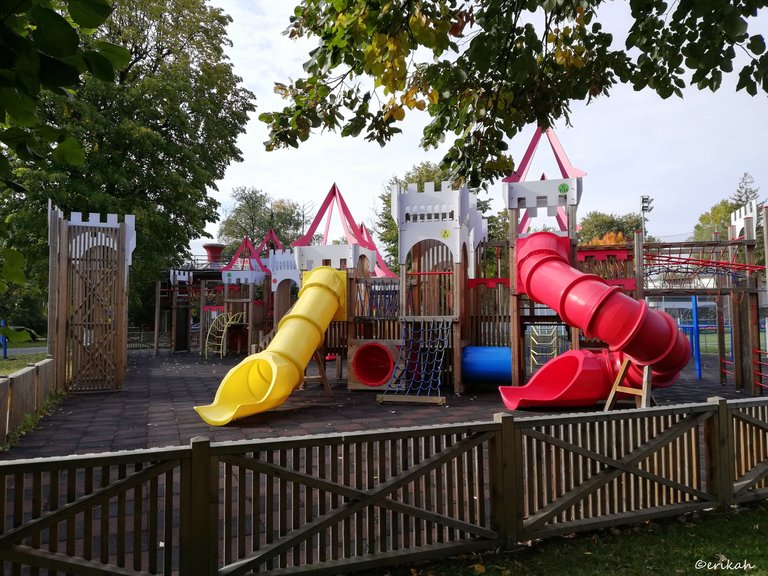 There are a number of playgrounds for kids, one better than the other.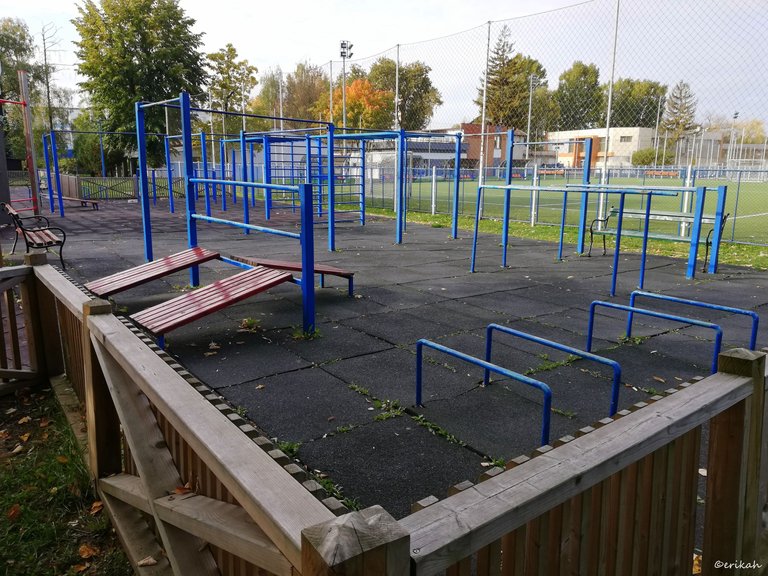 This is a playground for bigger kids 😀 It's a nice training place for those who don't want to miss their training session.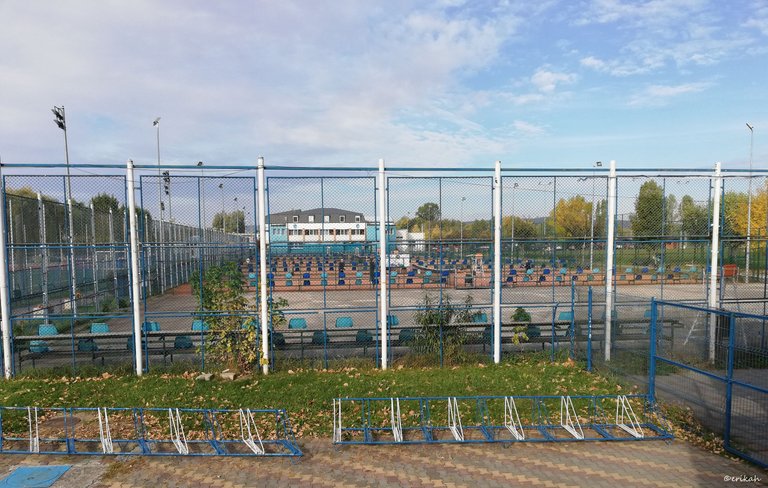 There are several tennis courts on the opposite side.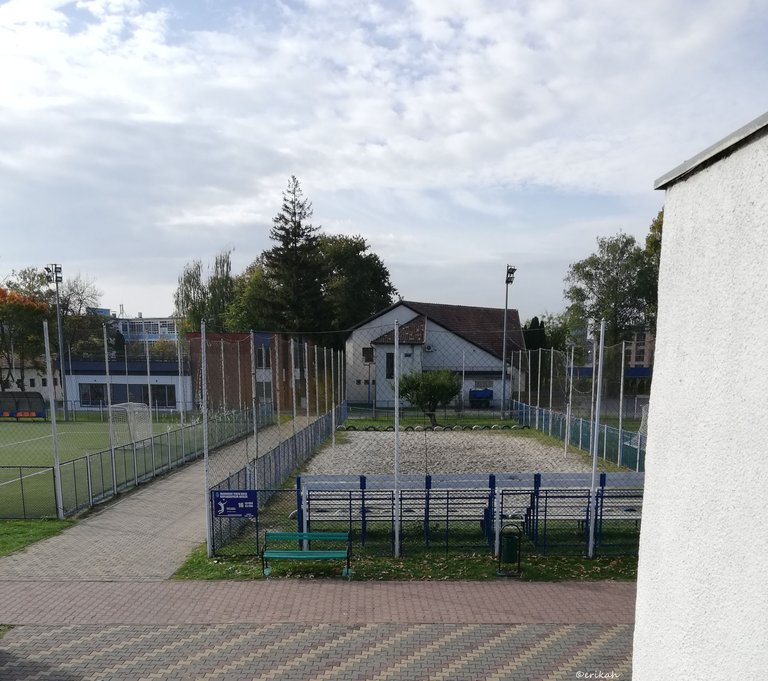 There's a space for beach volley, filled with sand and a smaller football field next to it.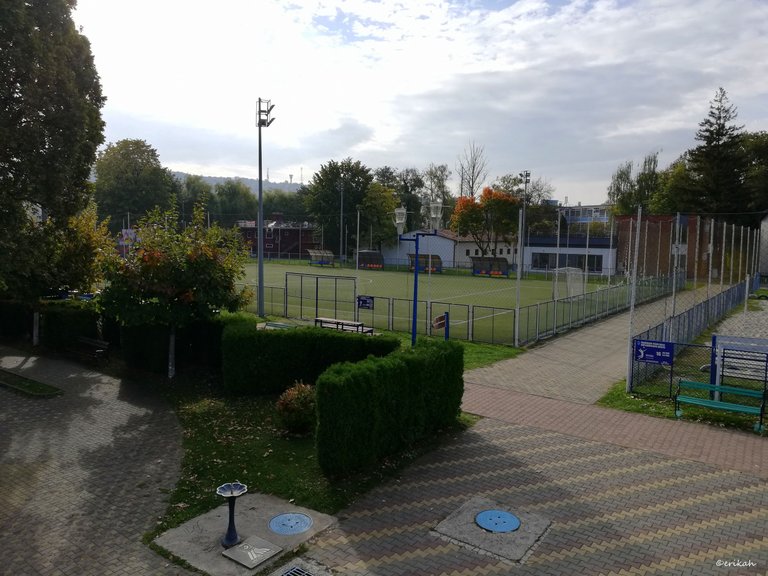 This is the first part of my post. Stay tuned for next one, in which I'm going to show you the swimming pools and what other beauties this place has to offer.

---
---