Back To The Exhibition
On my way to where I was going today, while listening to some music, that usually helps me keep the pace, I was thinking how art and artists' life has changed. While we still value van Gogh and the other great artists of those centuries, we have digital art now and NFTs and hanging out a painting on the wall is not so popular anymore. I think traditional paintings will never be forgotten, but their popularity is decreasing rapidly. I'd love to be wrong on this though.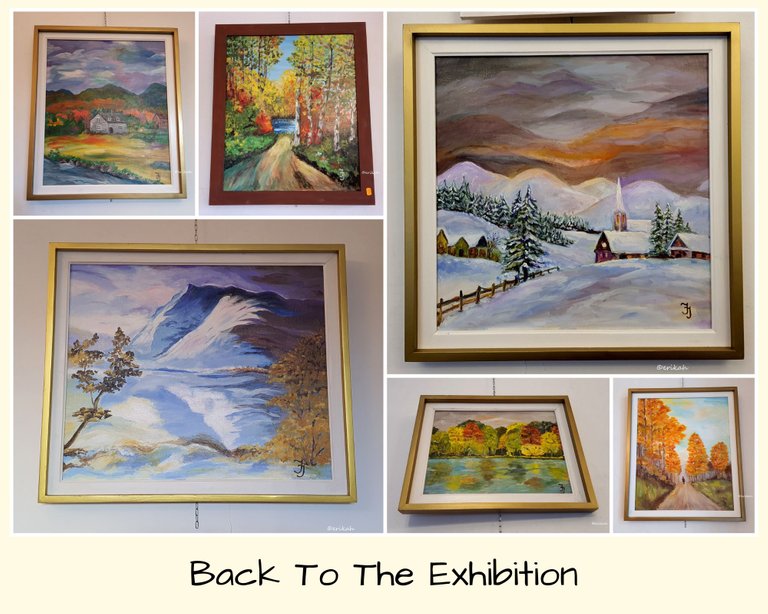 Artists' life is not easy, so they need every bit of support they can get. This is why I appreciate every initiative to promote art and also to support artists.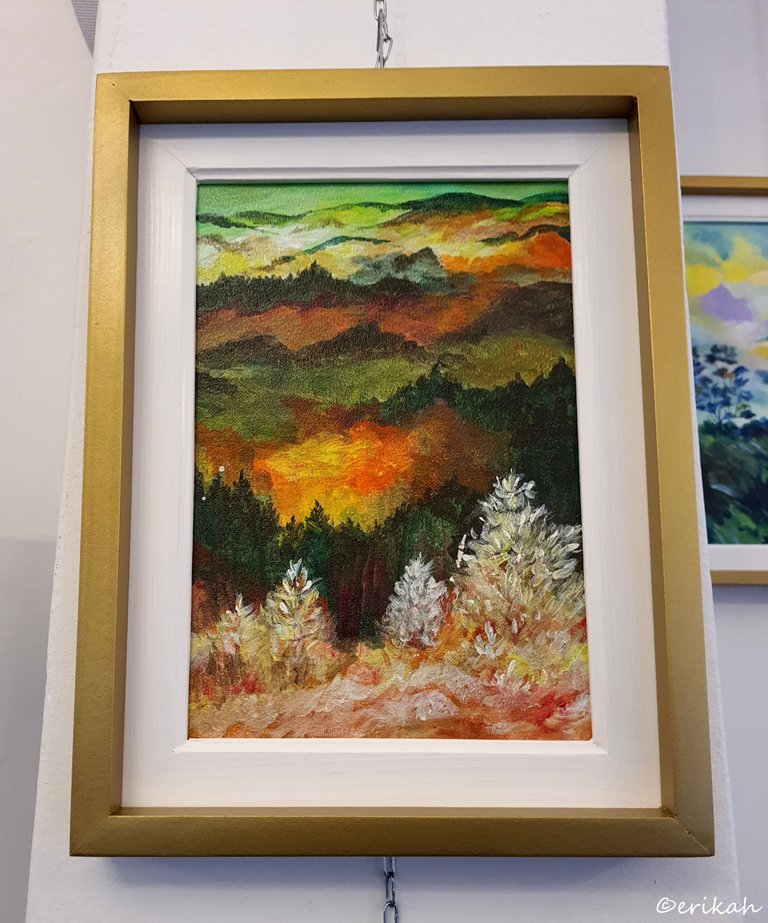 As I mentioned a couple of days ago, the Unitarian church of Targu Myres (Marosvásárhely) was hosting an art exhibition, which ended today. The artist, Ildikó Jung is a local artist. If you've missed my post about the exhibition and the interior of the church, you can check it here. It was not a big exhibition, just a cozy one, with a lot of interesting paintings.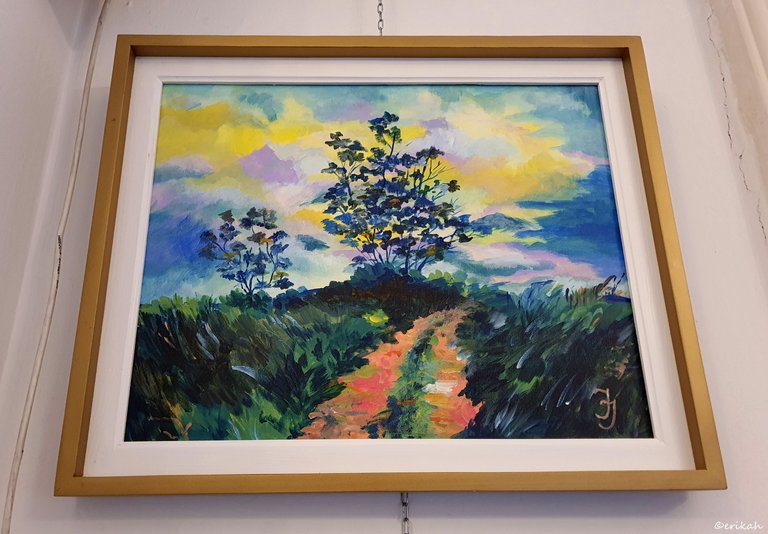 The crazy thing about visiting an art exhibition is how I value the artworks. Please note, I'm an amateur, without any knowledge about art, so usually I am asking myself if I would hang the artwork on my wall or display it somewhere. I'm not saying would I buy it as that's another subject, tied to artwork value (in my eyes) and budget and if I would think like that, would never like any of it.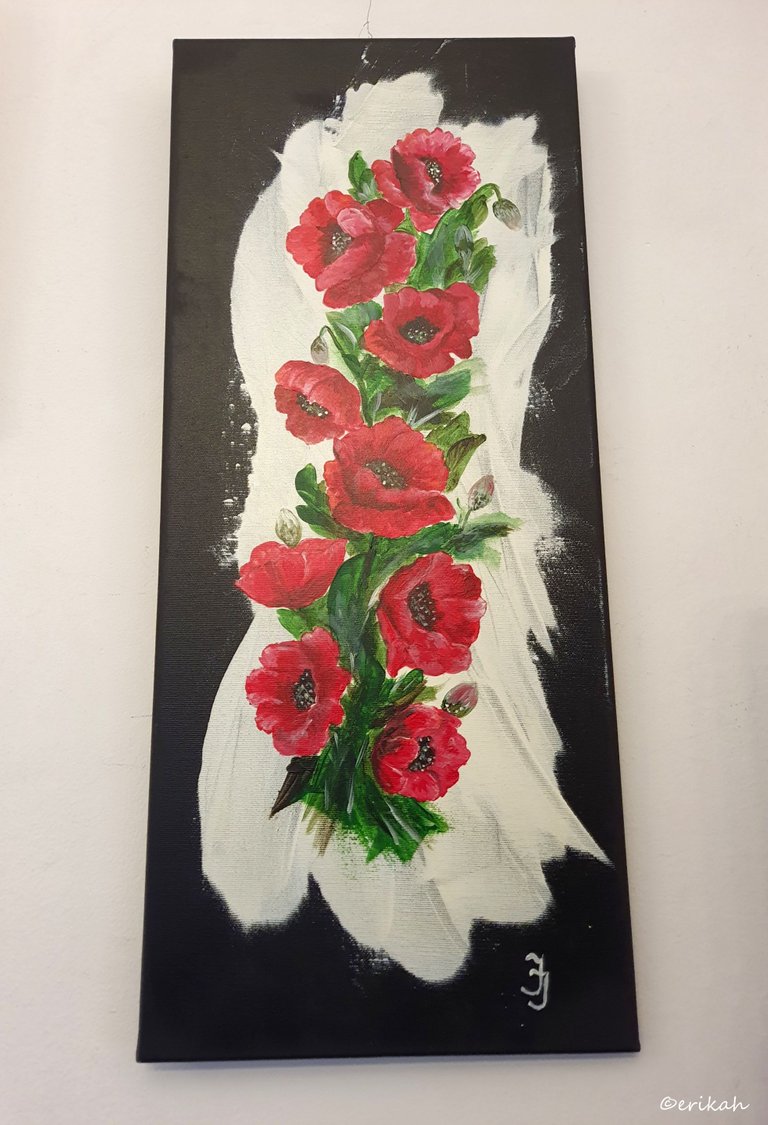 The other thing I have started to notice in my behavior is that I am becoming more and more curious about painting on canvas. I've never tried it, the maximum was watercolor, but I feel like I should try acrylic on canvas. Don't expect much though as I have no talent as I mentioned, but I think I can create something abstract. Or I have the impression that I can 😂 (then comes the slap on the face, as usual 😳).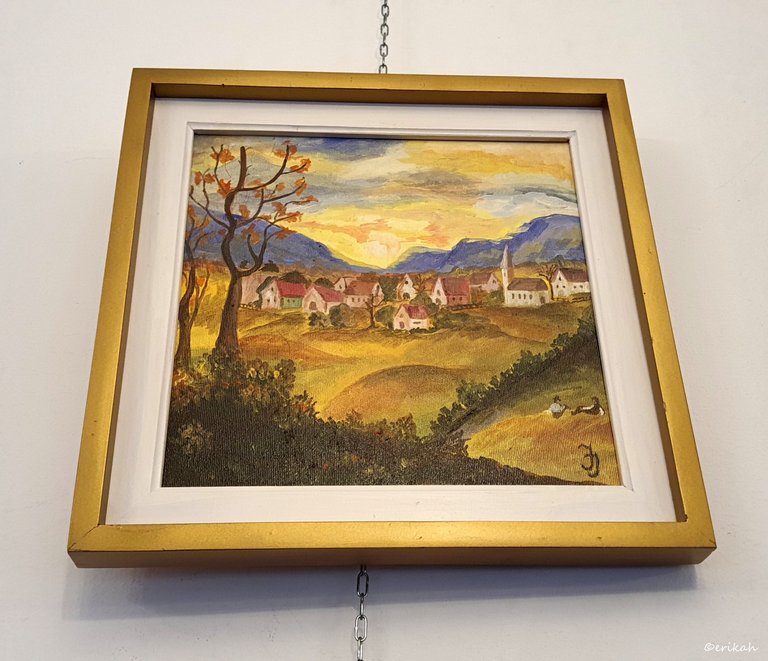 Back to the exhibition, The artist had various themes on canvas, from landscapes, to flowers. This was an interesting one, featuring village life as it was a century ago. All those houses, the church and people working the land as that was their livelihood. This is a themes you see very often.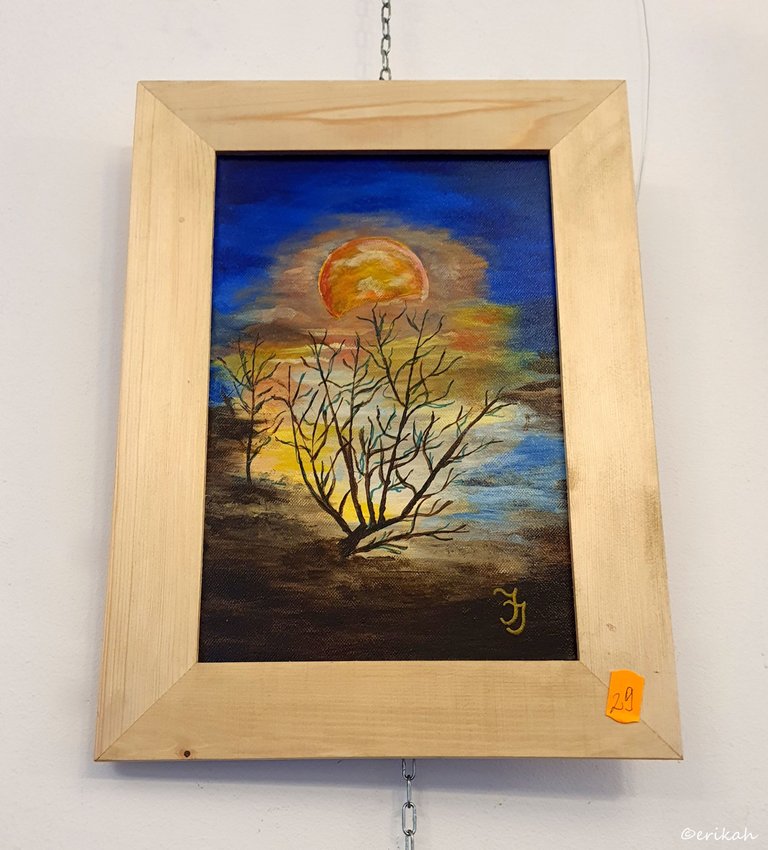 A nice sunset, but a little bit too colorful for me I'm afraid.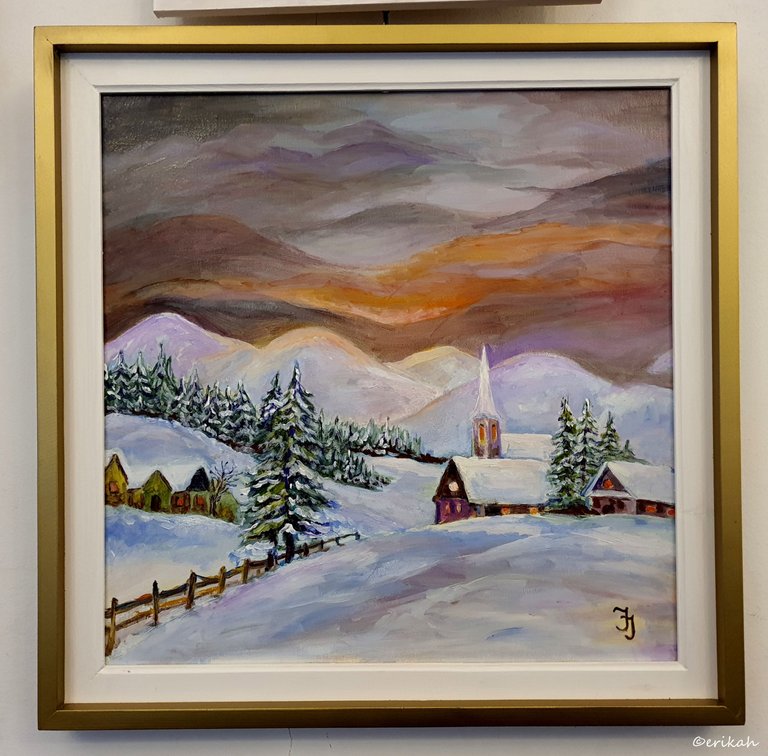 This one brings back some nice childhood memories, although I've never lived in a village. When I was a kid, we had a lot of snow each year and during winter holidays we spent all day outside, sometimes going home with our clothes full of ice. Those winters are long gone, global warming has changed everything. But paintings and photographs are testimony of the past. I like this painting, the only thing that I would change is the hills as those look too much alike and regular.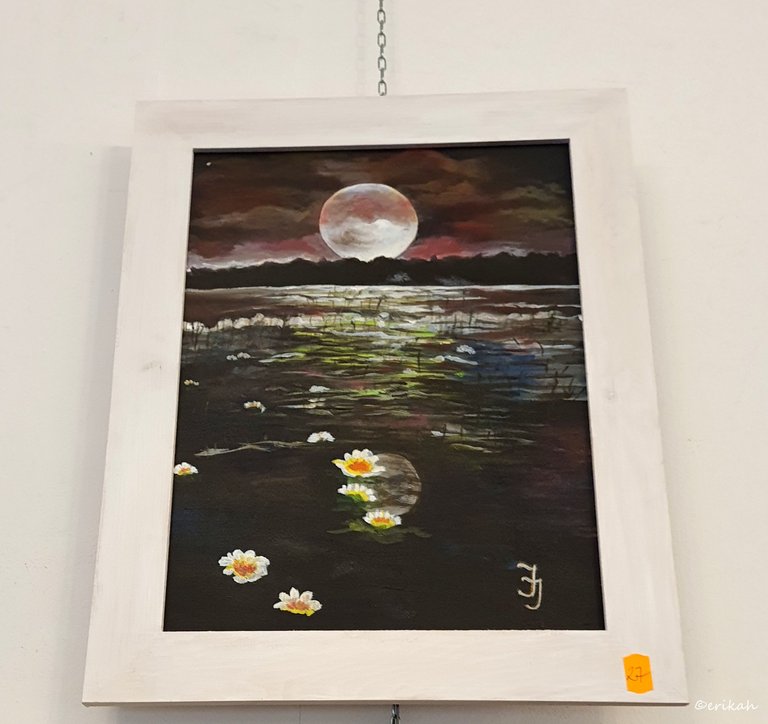 This is nice but not my style.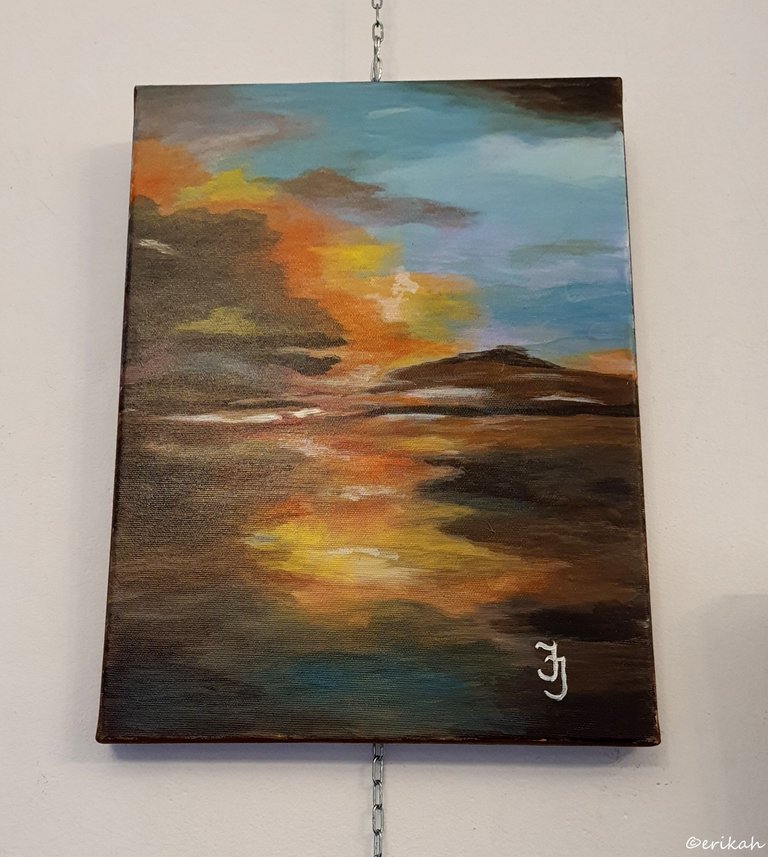 This painting for example was hanging in a way that you can see the texture of the canvas and I live that. Paper doesn't have that. Even if you're using gesso, you don't get that on paper.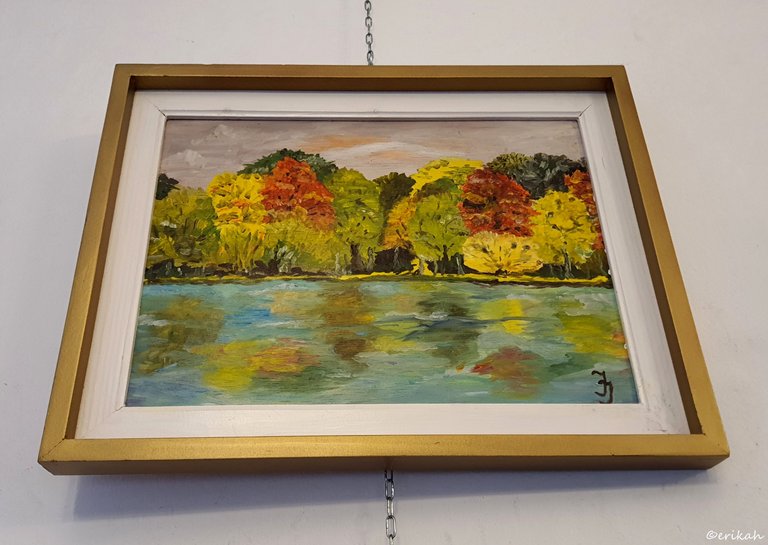 Reflection on the surface of the water.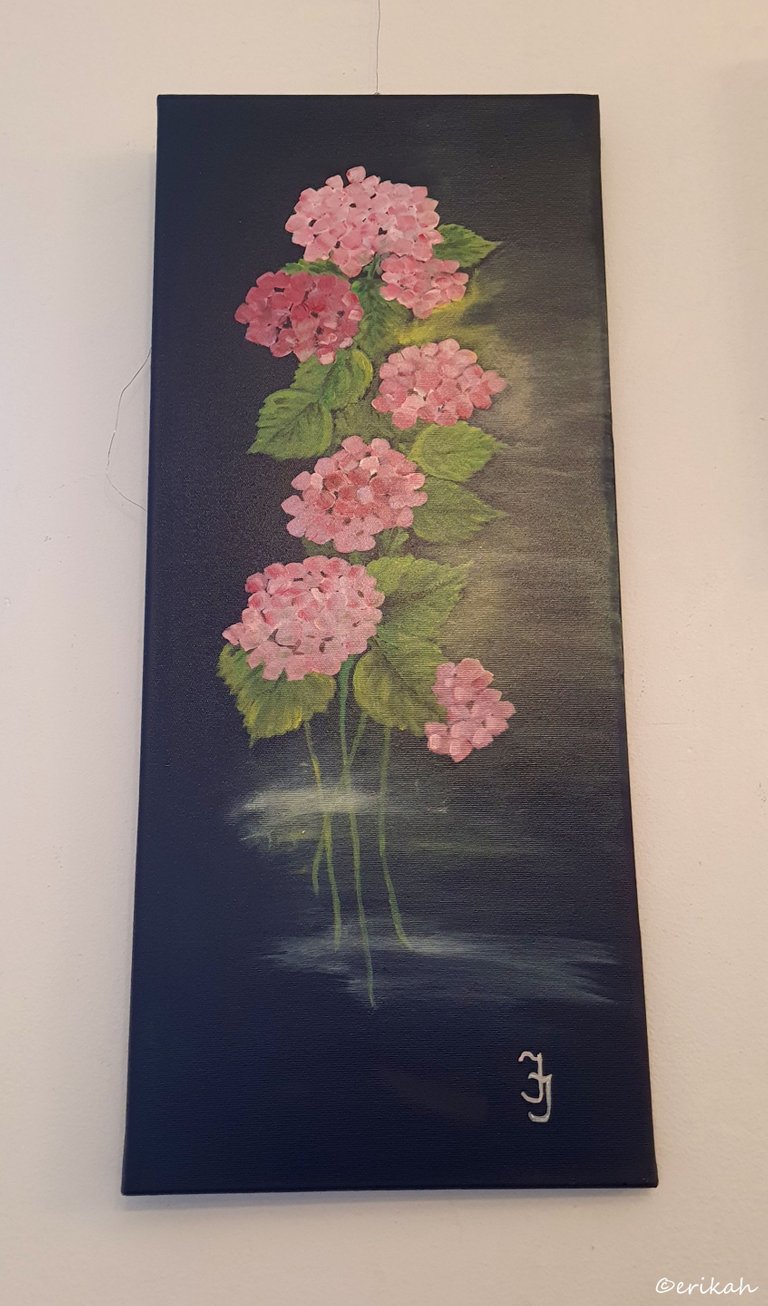 My grandmother would have loved this one as hydrangea was her favorite flower. She had one in the garden, but there's no more.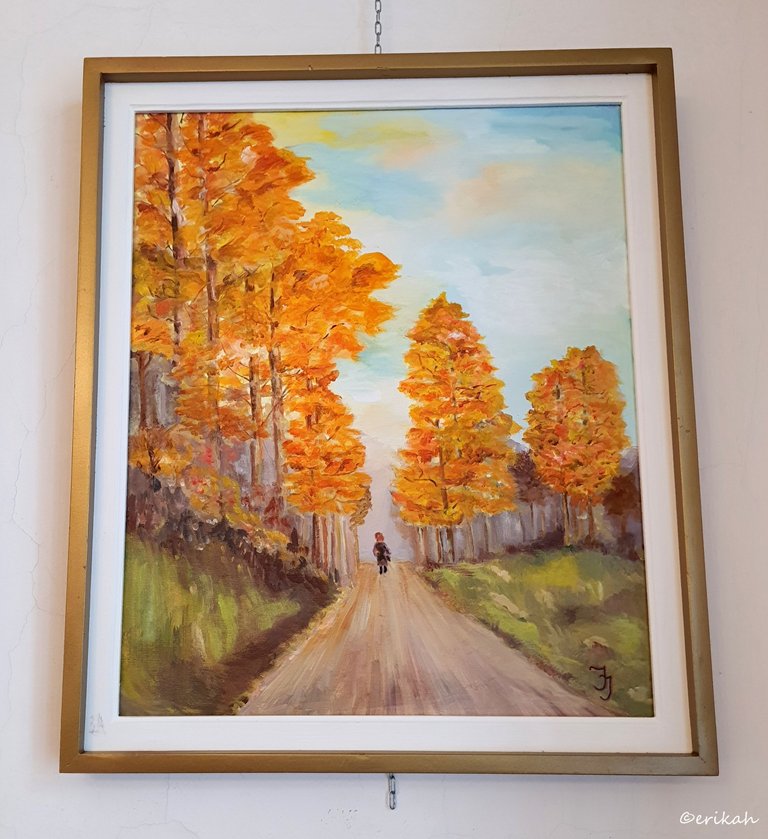 This is how life looked like at the village, once, when there were no roads and people walked in the mud, to get to their destination. Wasn't fun at all, but these trees are gorgeous. I love the orange color combination.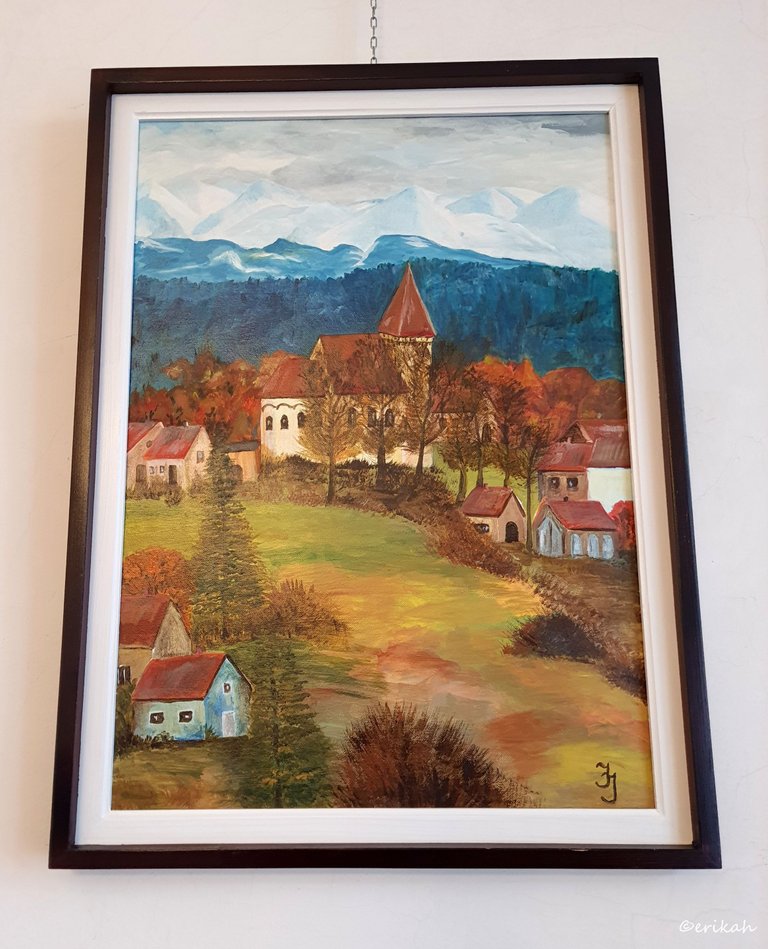 Village life.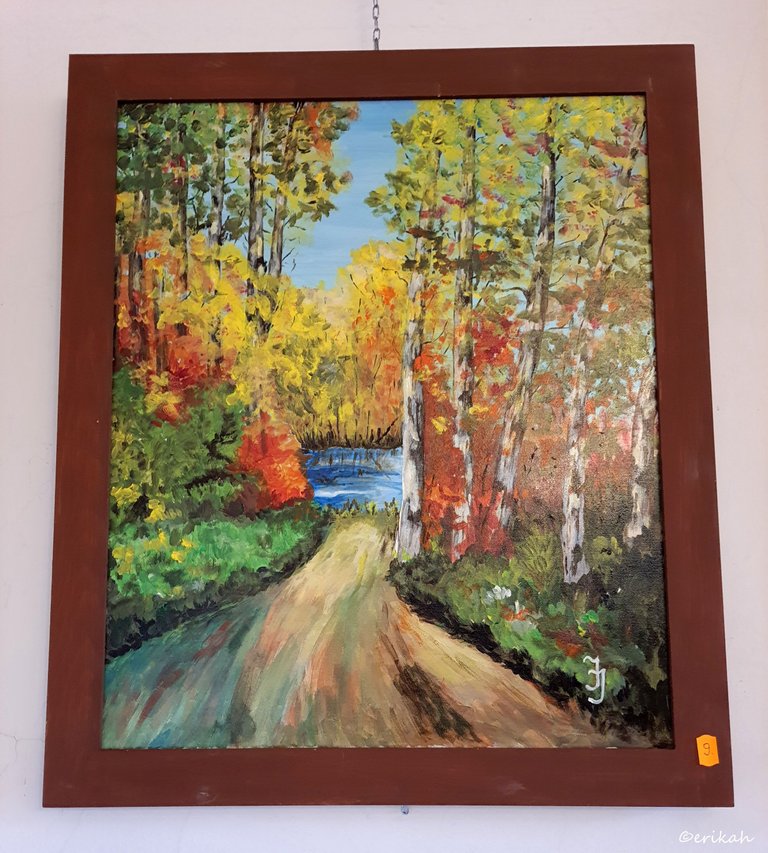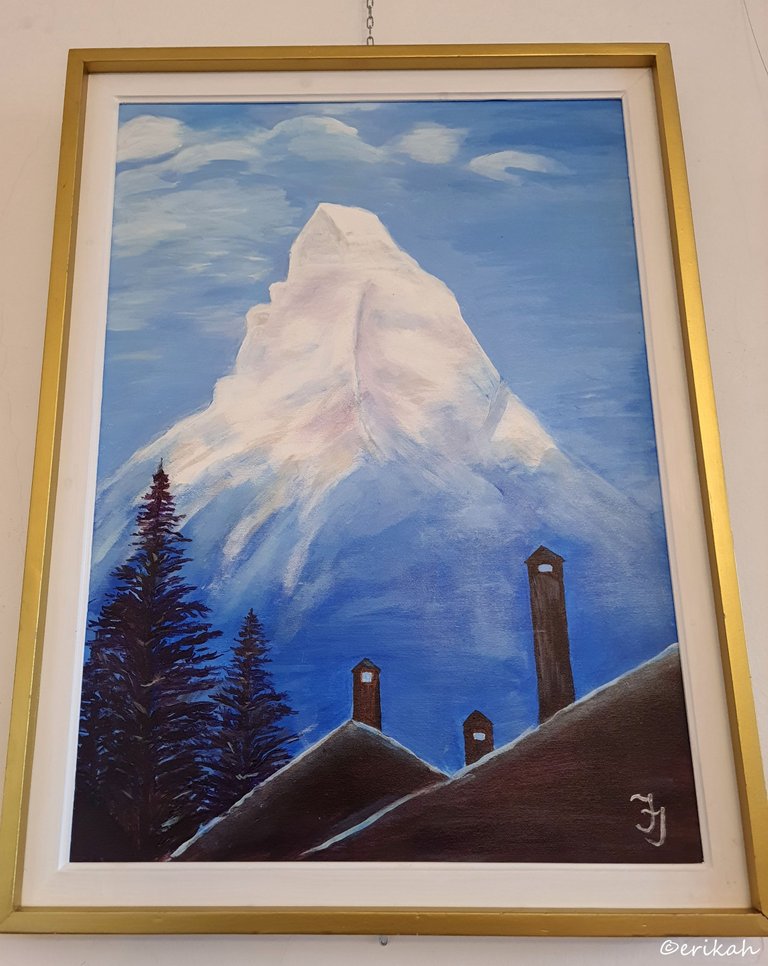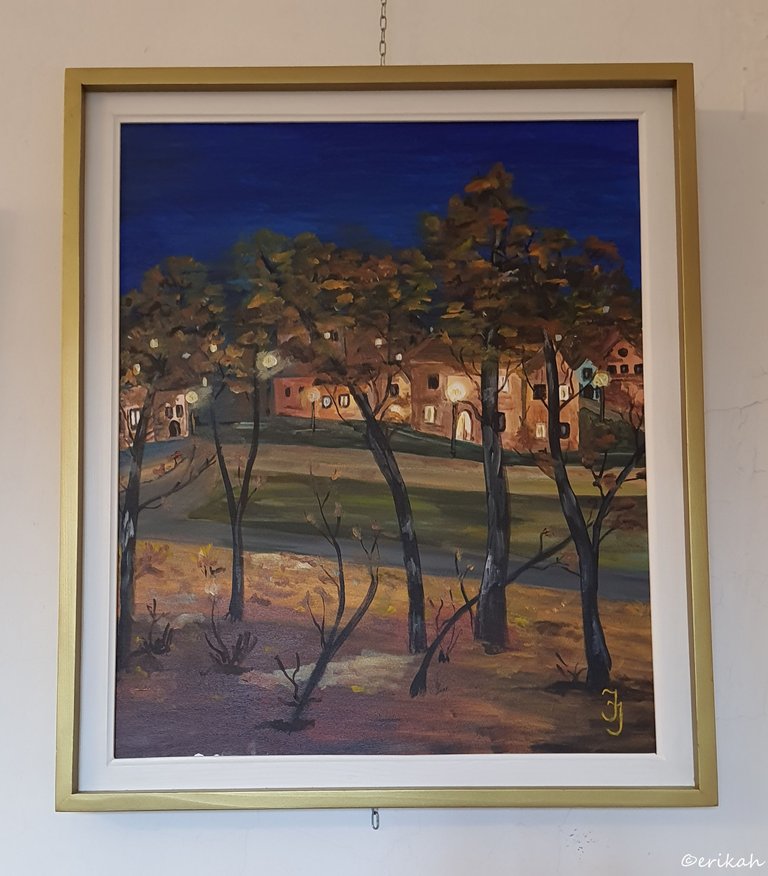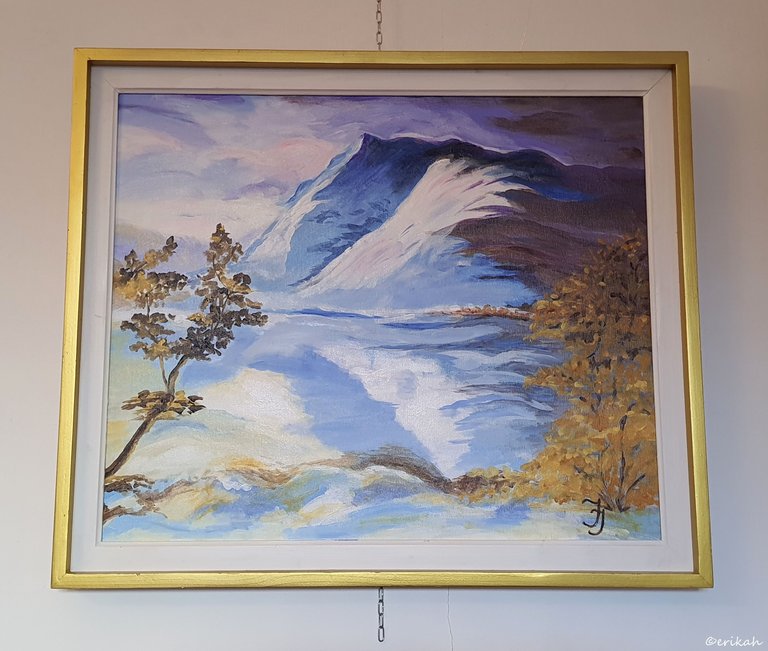 I like this one.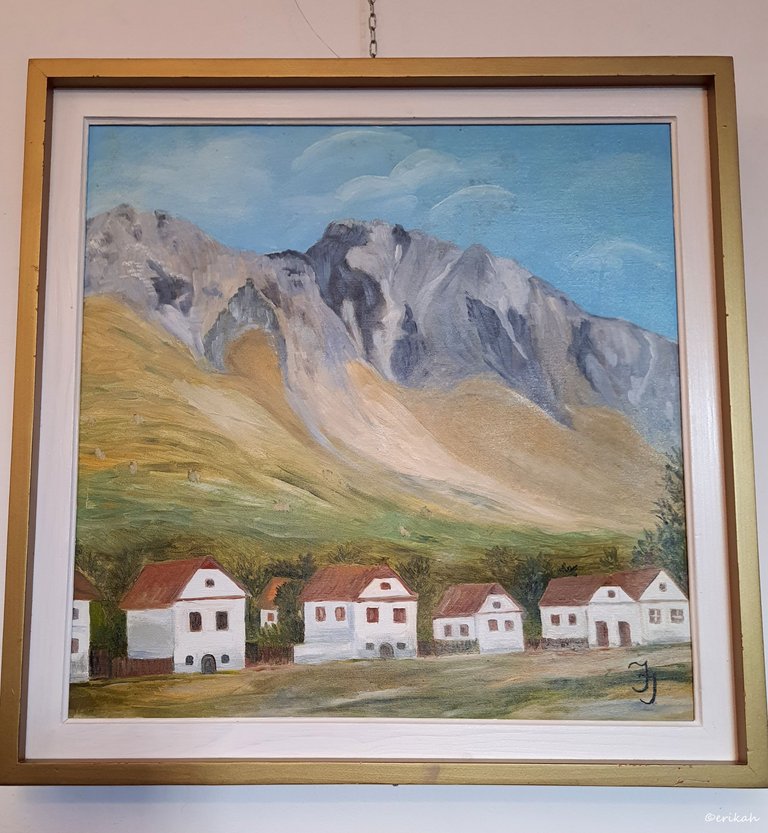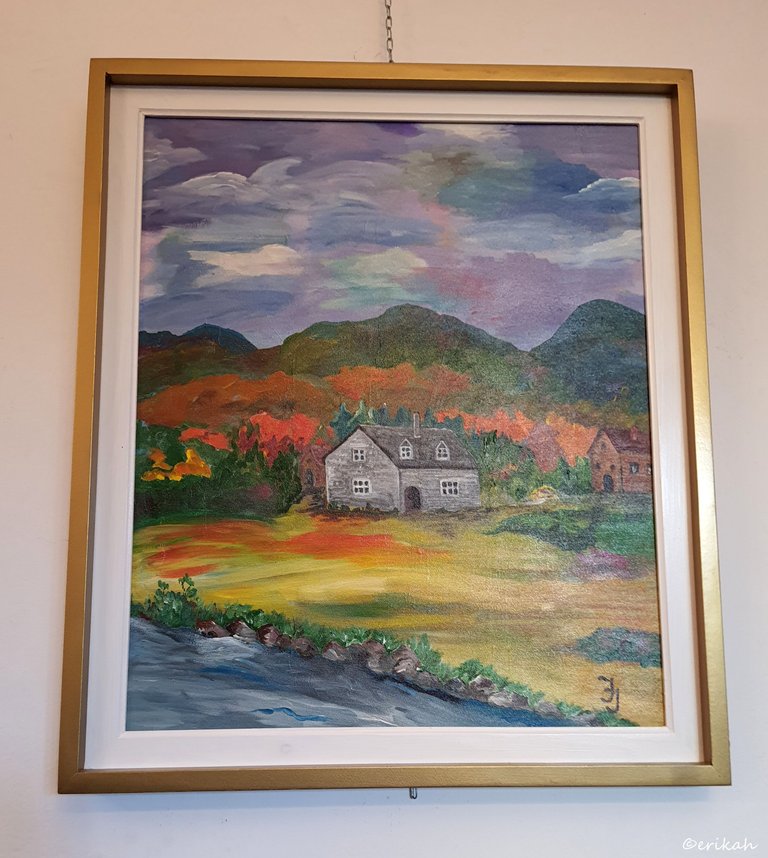 Overall it was a nice experience and I'm glad I could visit thee exhibition. There are two other exhibitions I'd like to visit till the end of the year, so buckle up as I don't know that I'm going to get and that's exactly why these exhibitions are exciting.

If you're a newbie, you may want to check out these guides:

---
---