Autumn In Full Beauty
Today on my way home I had the opportunity to admire Autumn. It was a windy day, but still beautiful and warm as the sun was shining. These days are going to be less and less as pretty soon the rain is going to appear and then the endless gloomy days are going to settle in.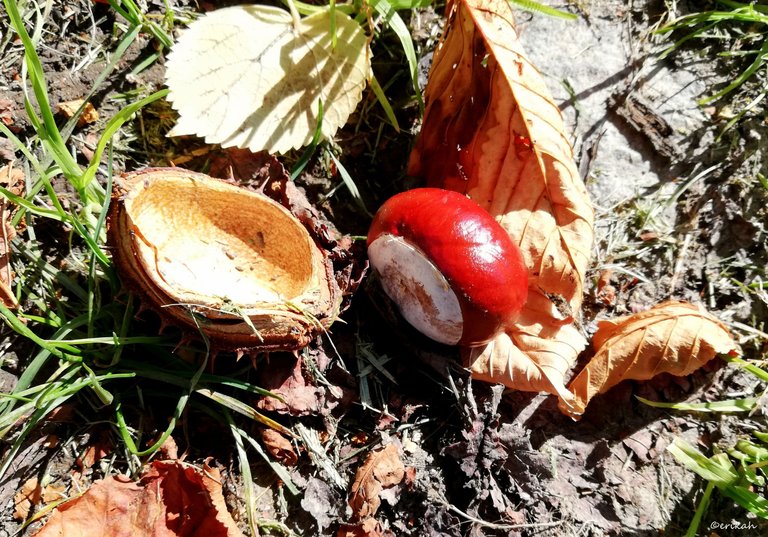 I told you last time one of the things I'm looking forward to see is wild chestnuts and today was my lucky day as I was able to find some. There was a school kid before me with his granddad, collecting wild chestnuts in a bag. I knew how much fun it is to collect them, I didn't want to ruin his day, so I let him fill his bag and only approached the tree after they left.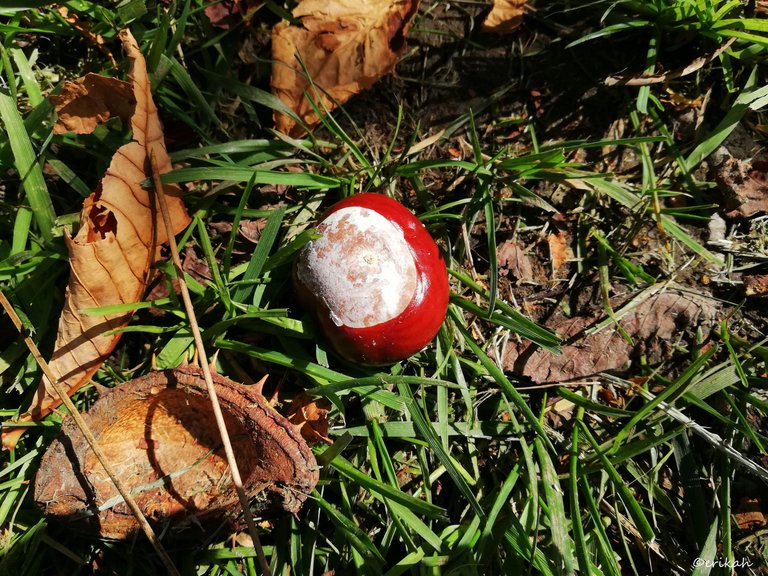 The kid did a great job as he managed to collect almost every chestnut, leaving me only four pieces, exactly what I needed for my chestnut man.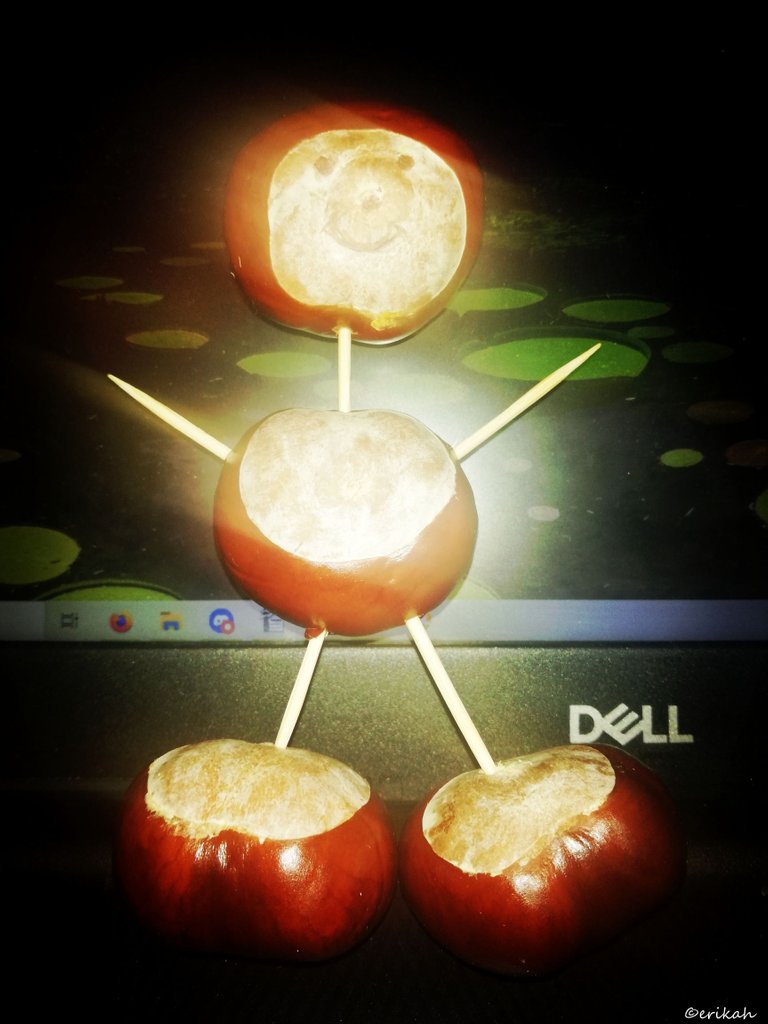 And voila! Here it is! When I was a kid, we used to create a whole army of chestnut men, it was a lot of fun. This is a great way to teach kids to get creative. They can have a lot of fun collecting chestnuts while enjoying fresh air, then you can let them create whatever they want out of these, like cars, caterpillars and the list is endless. The only problem with these handmade toys is that chestnuts are starting to dry and your lovely creations will look ugly in a month or two, but even so, worth trying out as it's a lot of fun.
The other way to use them is to create glue out of the inside part.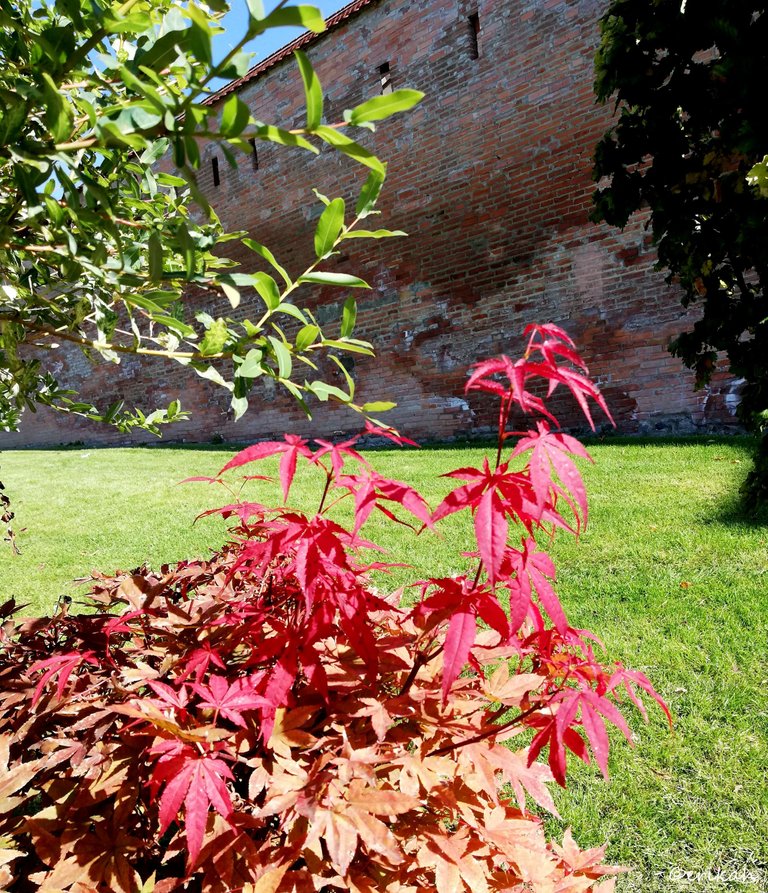 Looks like today it was my lucky day again as I was able to find colors, plenty actually. What I was looking for was as many colors in on photo, all created by nature and this is one of those photos. Light green, dark green, red and light brown, plus the brisk wall, which is created by man.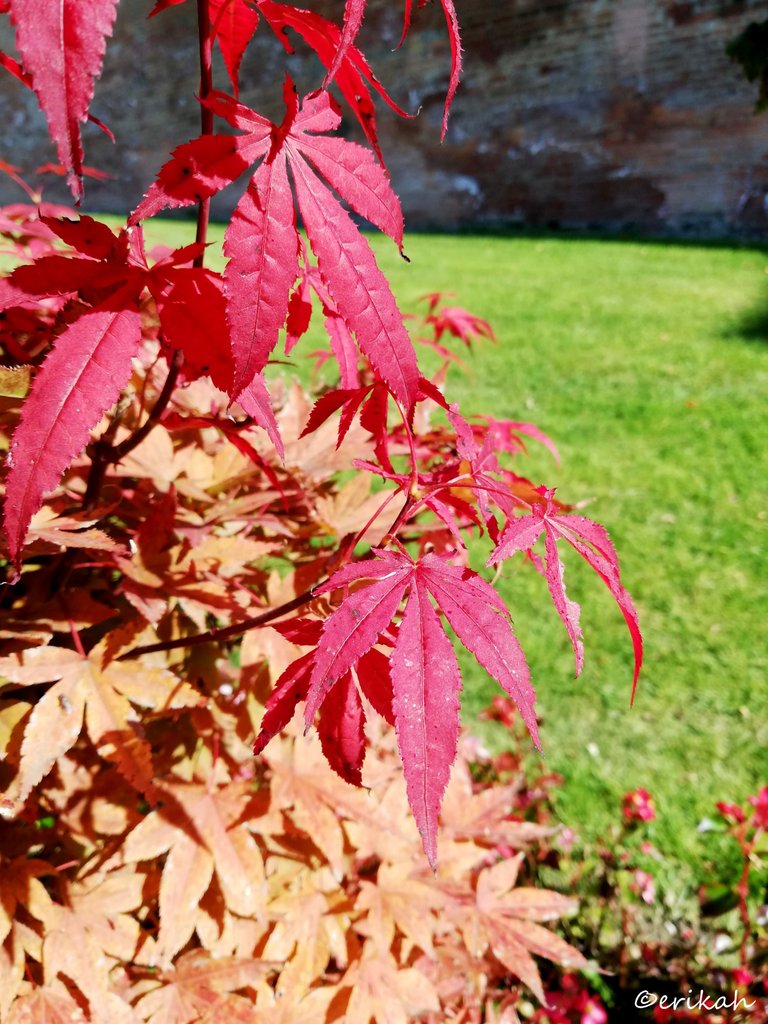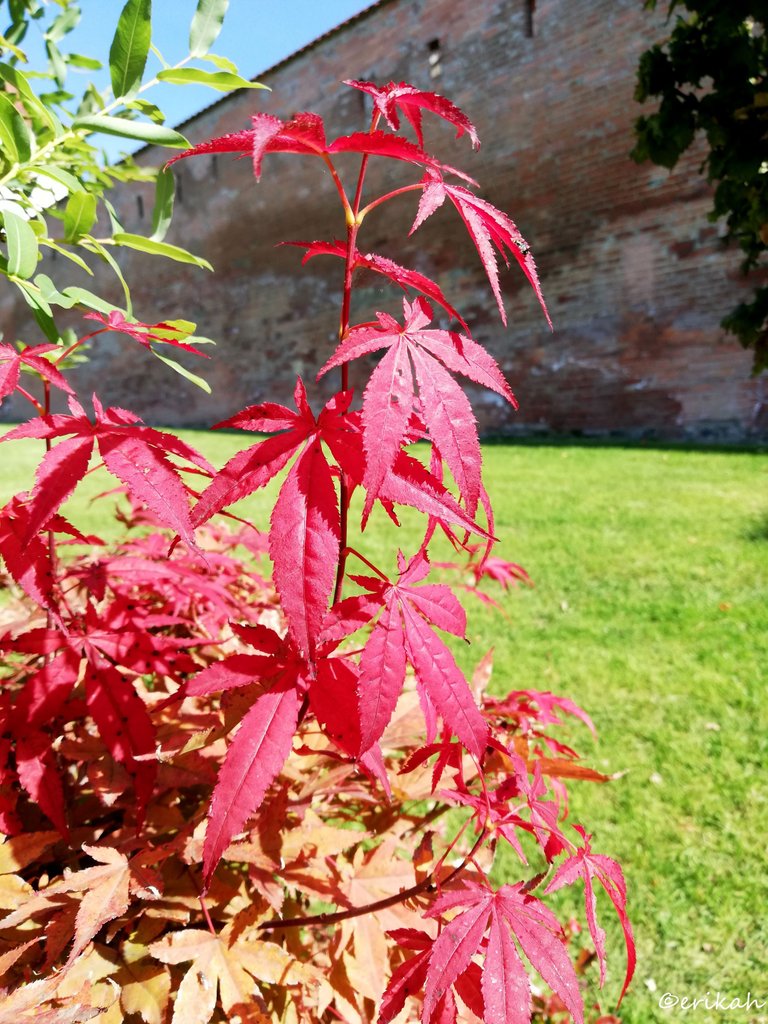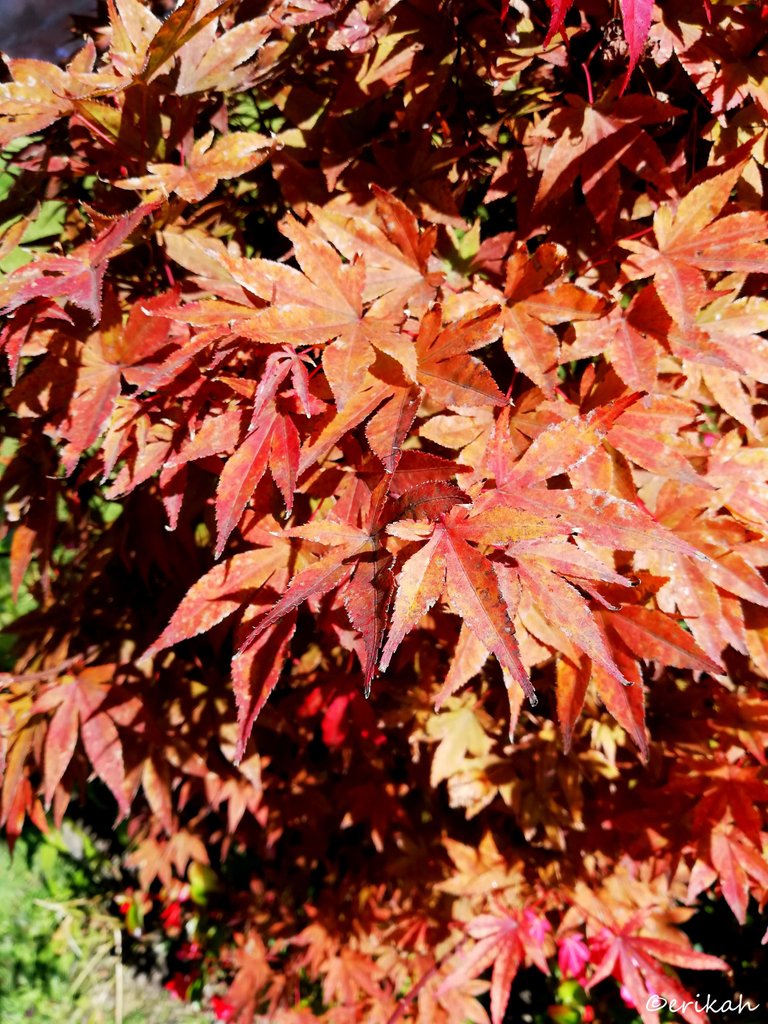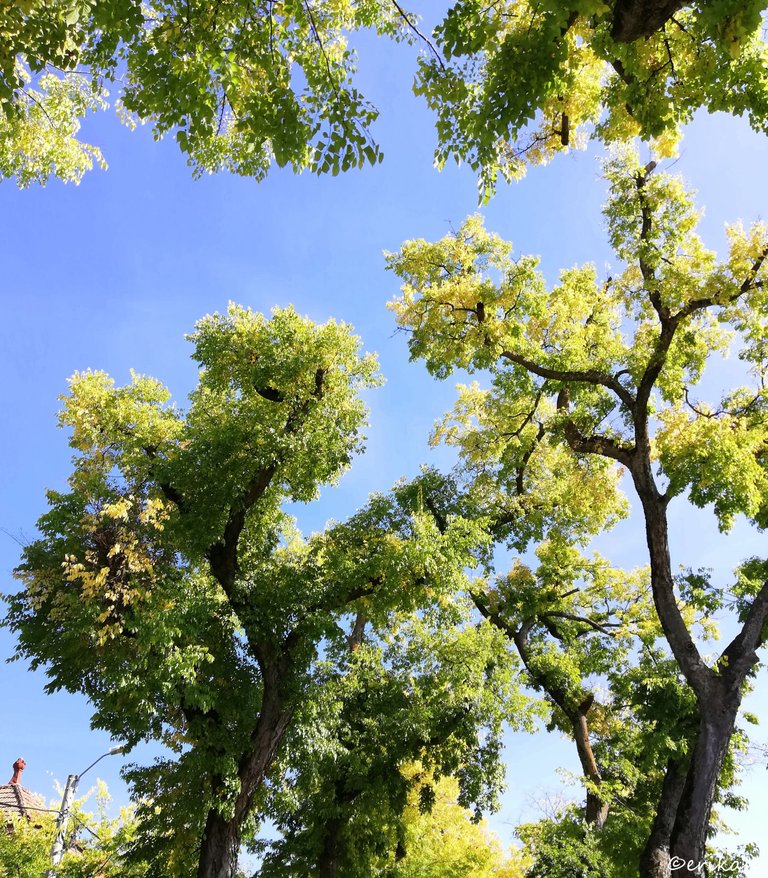 Even though we had all spring and summer to enjoy all the green nature usually has to offer, today these trees looked amazing. I'm not sure how old they are but must be close to a century.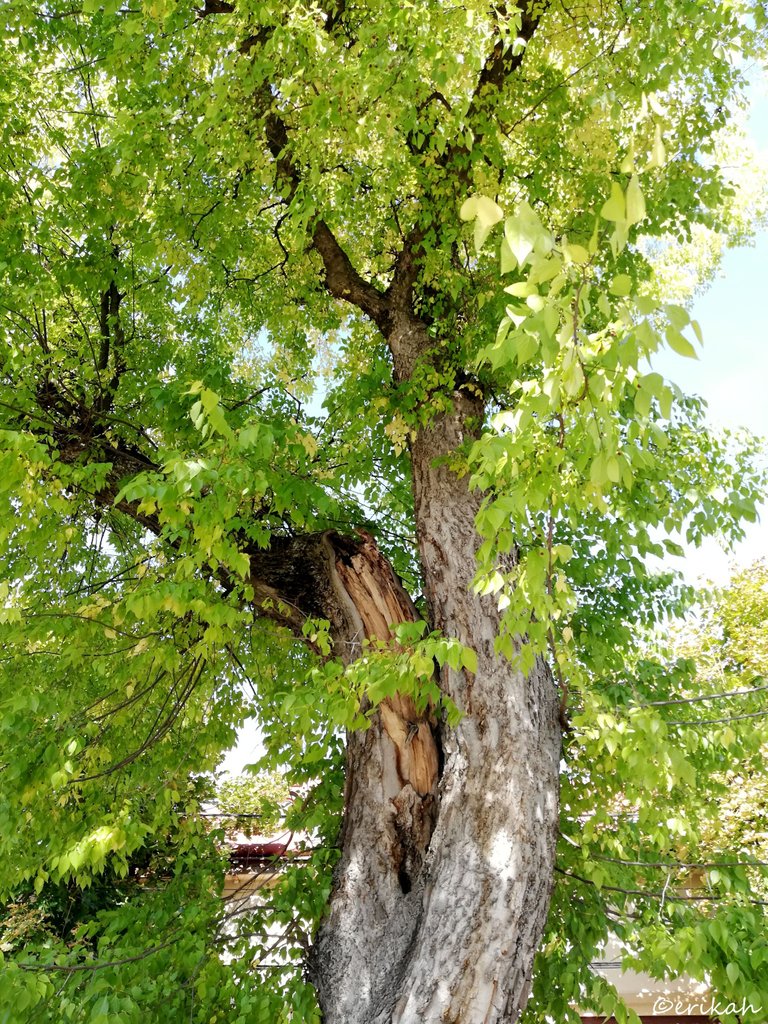 The trunk of the tree can tell you how old it is and even without a dissection, you can tell these are old ones. Unfortunately I had no time to spend on the details, but next time I'll be in the neighborhood, I'm going to do a close-up series.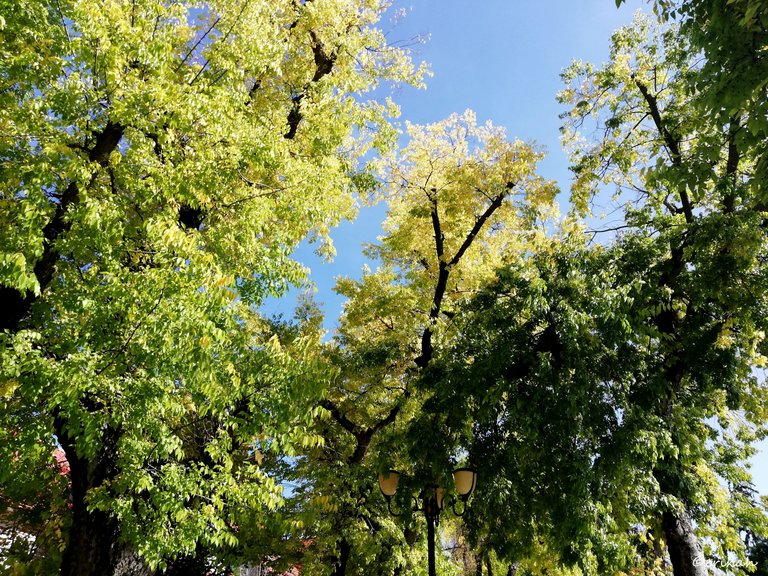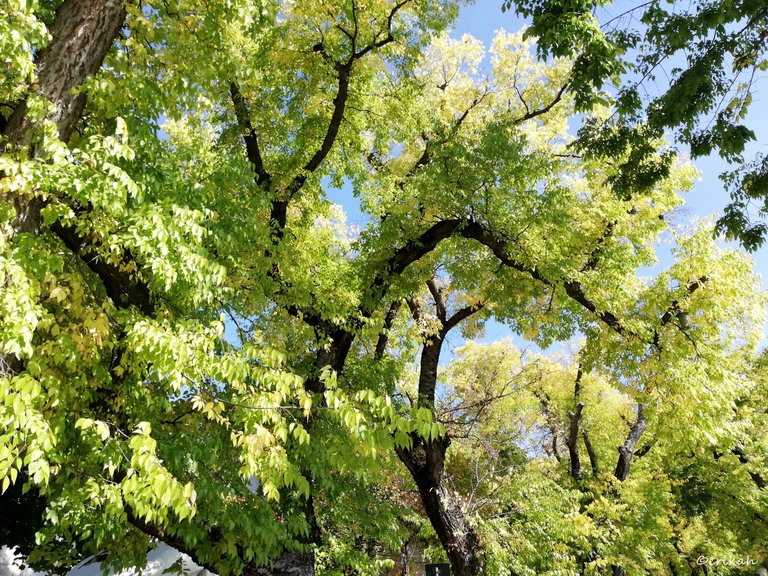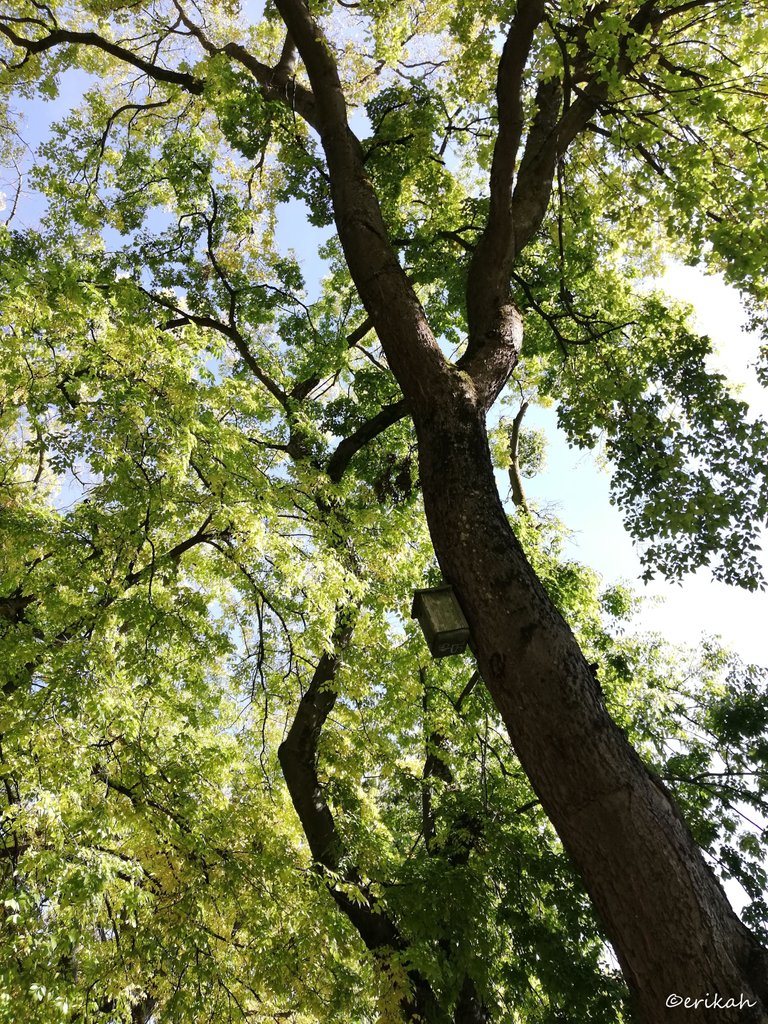 While I was looking for some good angles, I spotted the little bird house on the tree, which I found it very considerate. These trees, even thought they are in the city, are home to birds as well. Birds are much needed if we want to keep the trees healthy.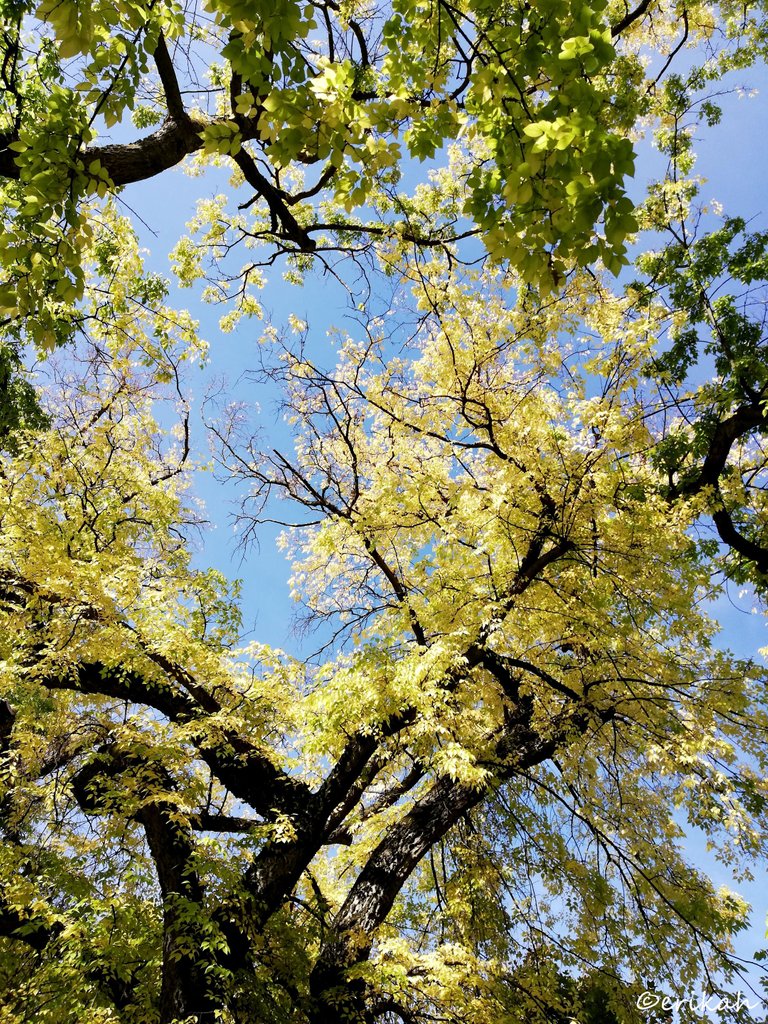 My next target is the ivy. I'm not sure if it's ready for me, I still need to go have a look, but in a week or two it has to turn red and brown, when the fun begins for me.

---
---