Attending A Photo Exhibition

This post is going to be a bit weird as I'm going to show photos of photos. How is that possible you might ask? I went to an art exhibition last week, where one of the section was about photography. If you're not a photographer, you just go and look at the photos, admire them (or not), then go home. If you're a photographer ... and let's stop there. Who do you call photographer? Some consider photographers people who have a big camera with half a meter long photographic objective, who's hired by a newspaper, magazine or a website. Well, times change and these days anyone can be a photographer, you, me, them, anyone.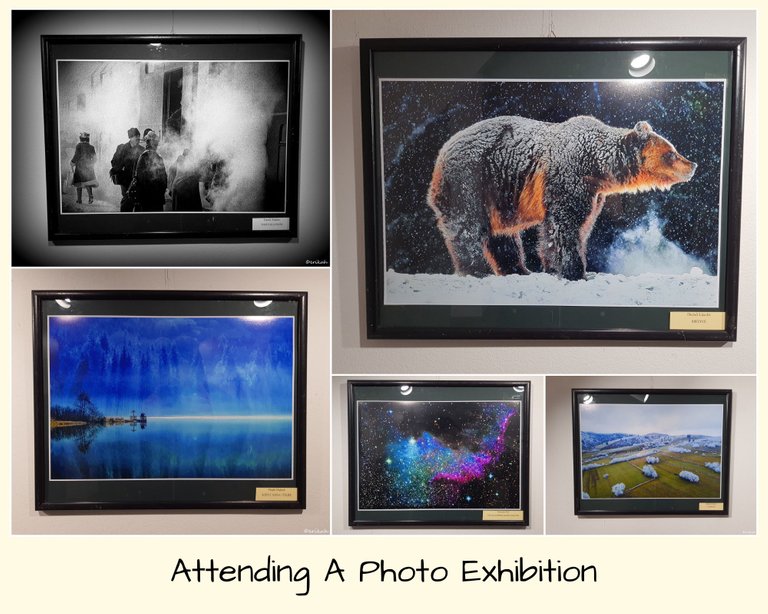 Why am I saying this? Because if you consider yourself a photographer, you can take photos of anything you like, even other photographs, printed ones of course and that's exactly what I did. The reason I did that was to learn and also to have them in my collection. You don't need to have a professional camera, or be hired by anyone. Those days belong to the past. This is a new era.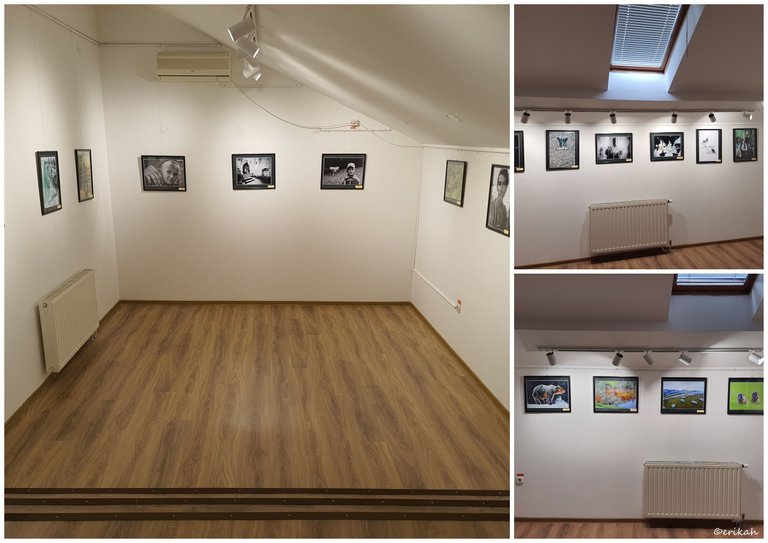 Before I start, I want to show you the exhibition room, which is not a usual one, but it's great from photographic point of view. The rooms are at the top level of the building, which is the mansard actually, and the light has been adapted to the purpose. As you can see, there are adjustable spots, aimed at the exhibited pieces and not the room itself. This helps a lot with avoiding reflection and you'll se that on the photos. We were alone up there, so I turned on the lights, which was really cool, but I made a mistake ad the last room, where there were photos on all the walls. I should have turned on the lights just on one side, take photos, turn the lights off, then turn the light on on the other side. Now I know, next time I'll do better. I promise as I need better photos :D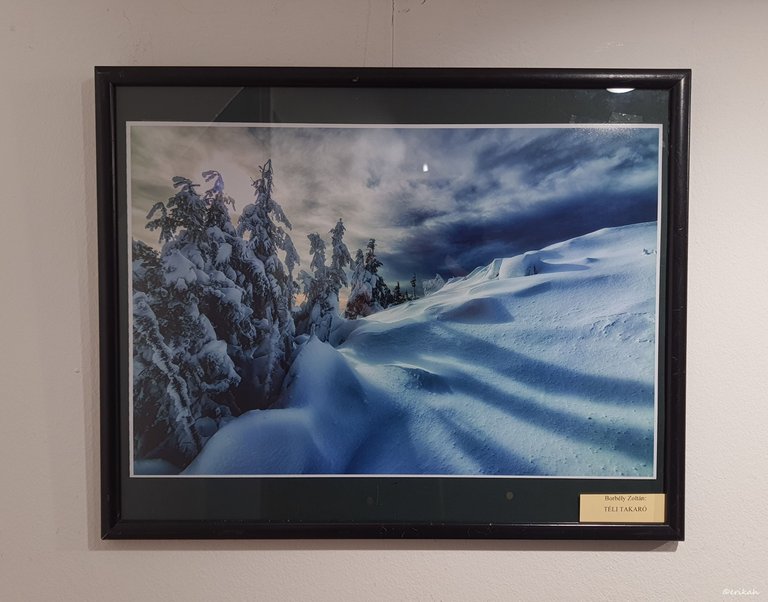 This is called Winter Blanket and it is called that for a good reason. Most likely I'm not the only one who always wants to photograph untouched show, which is quite difficult, if you live in the city. You have two options. One is to get up brutally early, before people start to go out, or go outside the city and find a nice place, like this. What I like about this photo is that the light is coming from the side and I suppose it was taken in the afternoon. It's a nice one in any case.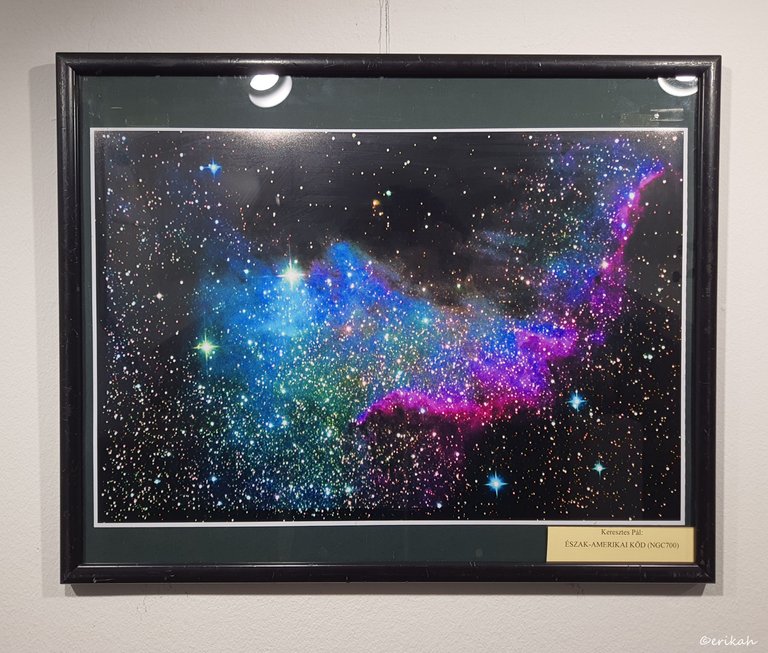 This is called North American Fog. I've never been to North America and have never seen such fog but I like it.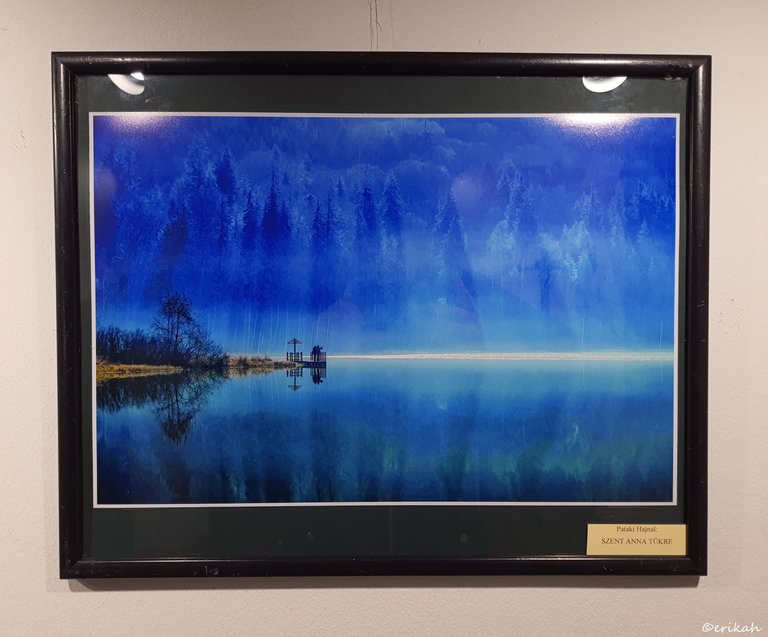 The Mirror Of Saint Anna. The Lake Saint Anna
is the only crater lake in Romania located in the volcanic crater of the volcano named Ciomatu Mare of the Eastern Carpathians, near Tușnad in the Natural Reserve of Mohoș, Harghita County, Romania. source
I've been there, I know the lake and can tell you it's a beautiful one. However, to capture it like that, you need not only a good camera, but also optimal conditions. I see it's a bit foggy, which up there at 946 m (3,104 ft) is not surprising, but the visibility is still good. Nowadays it's quite dangerous as there are bears running around freely, but it's still possible to capture a good photo I suppose.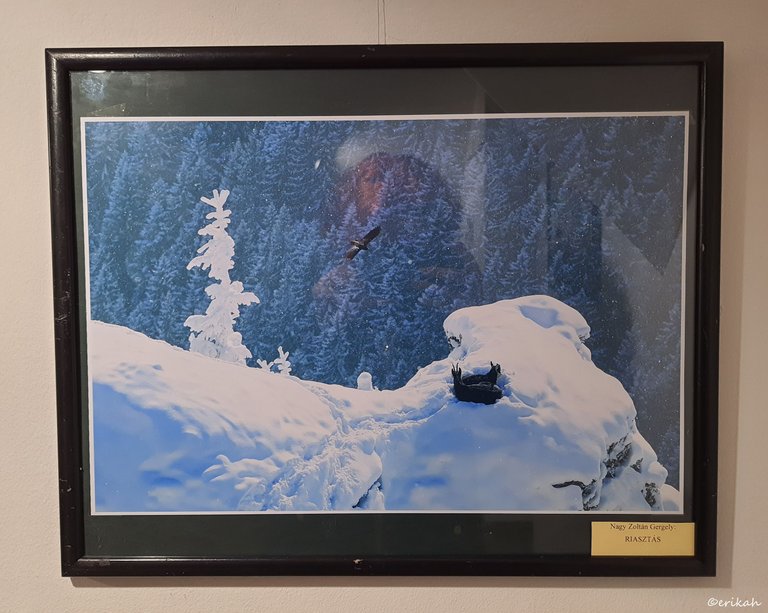 Alarm. Only the steps of the two chamois are visible in the snow. The rest is undisturbed nature.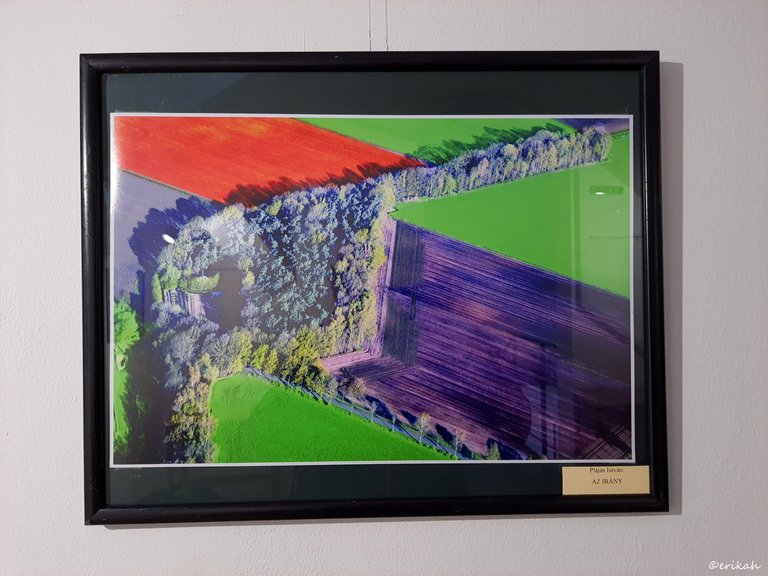 Direction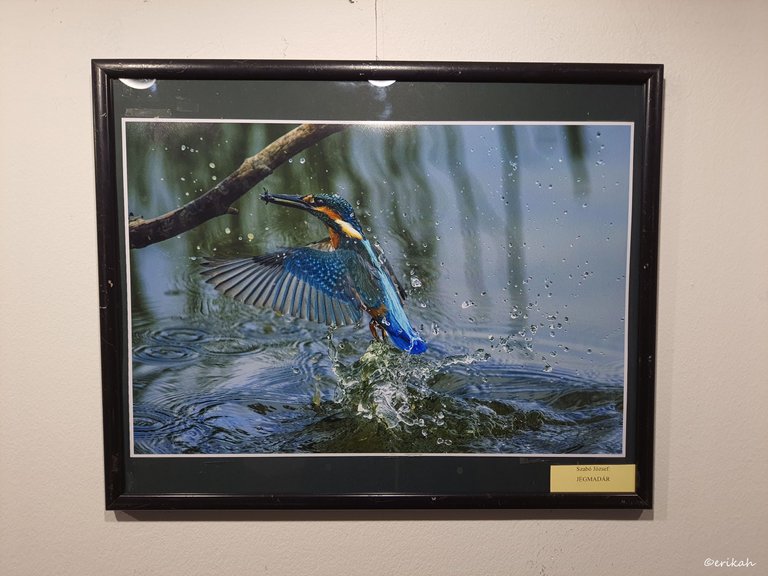 Kingfisher. Here I admit, you need a good camera to be able to capture the moment.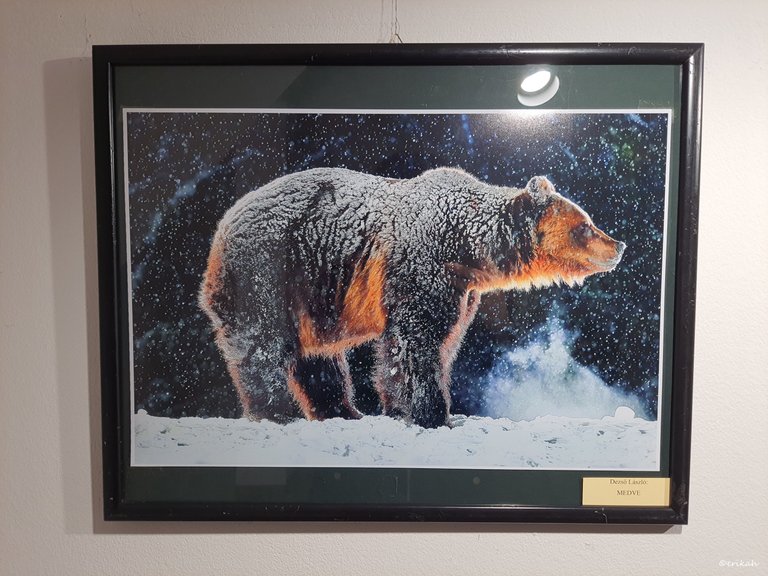 Bears are supposed to hibernate during winter, which means sleeping in a cave, but it's not impossible to see them in the snow. I've been this close to a bear and it wasn't in the zoo, the bear was free, but I don't think I would ever risk it.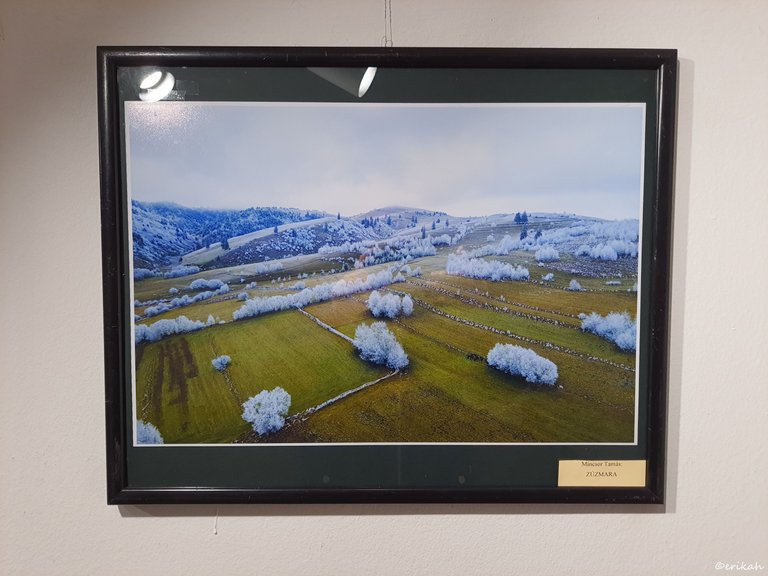 Rime. I was a bit surprised when seeing this photo as I could not understand how is it possible for only the trees to be covered with rime and not the land. One explanation could be that the land is warmer, while trees are not. I'd love to capture a similar scene one day, but who knows if I'll be lucky enough to be in the right place the right time.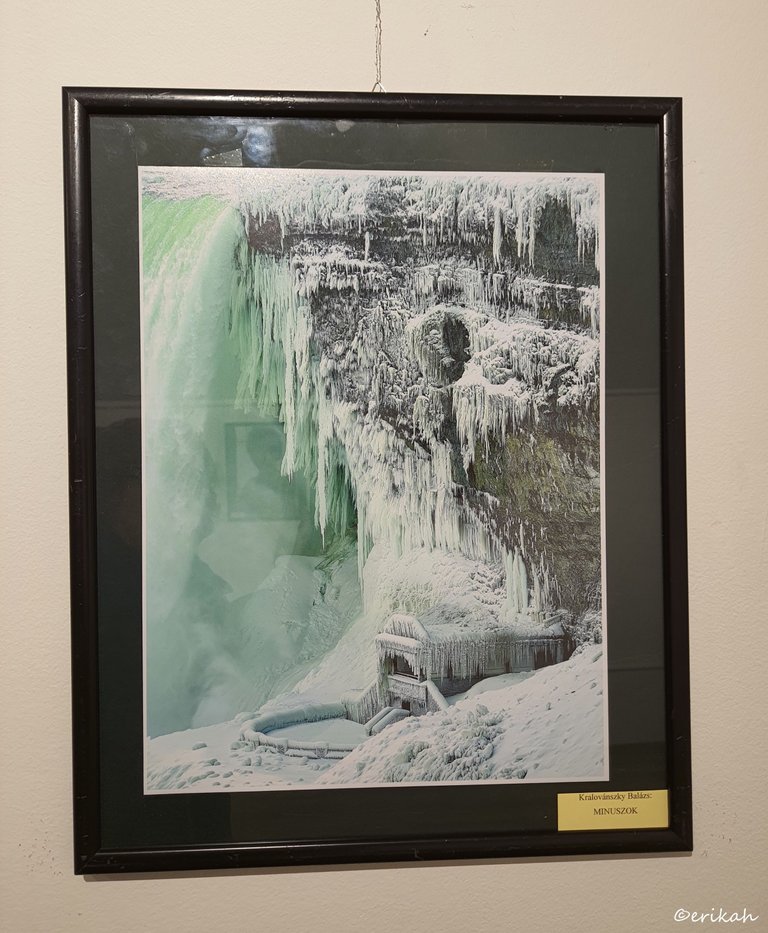 Here I had to work magic to be able to capture the photo and there are still reflections, but I want to show you as you don't see such thing every day. The photo is called Minus and it refers to temperature. I'd love to know where you can see such beauty, but it doesn't say.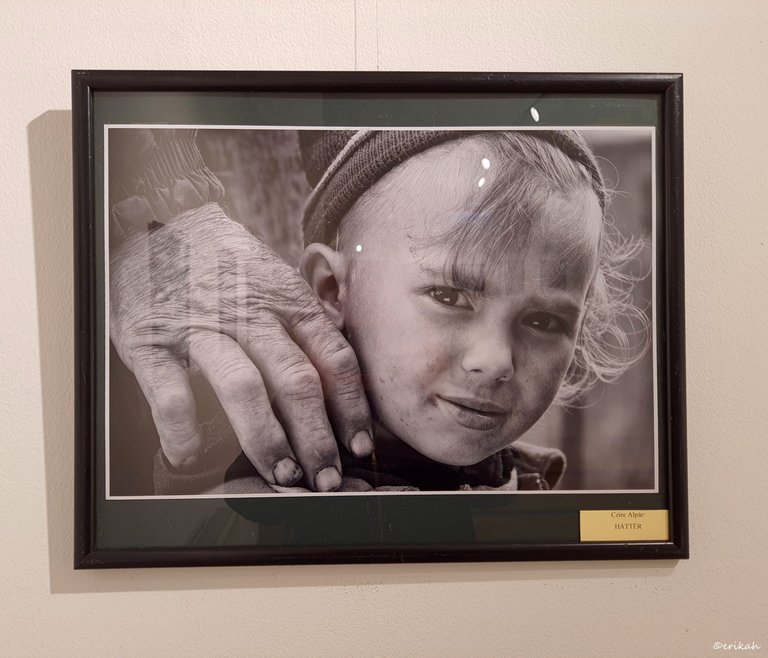 Background.
I'm not a fan of "A picture is worth a thousand words", but this is a clear example of that in my opinion. Two generations, grandfather and grandson, an old and wrinkled hand that worked all his life and an innocent young face, learning how life works.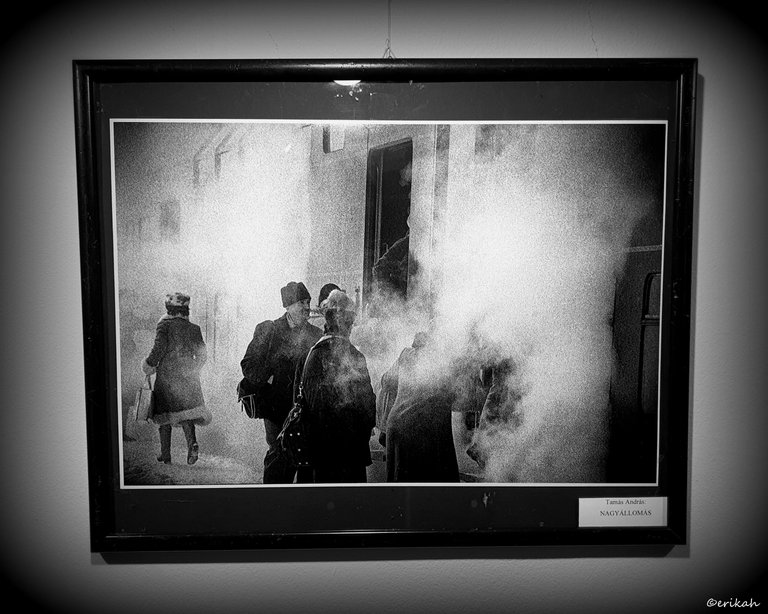 Grand Station
Here I applied a filter to make it "more black and white" and it's a good one. This kind of photo takes me back to times when steam trains were in use. It's a nice capture. There's no way one can capture a photo like that these days.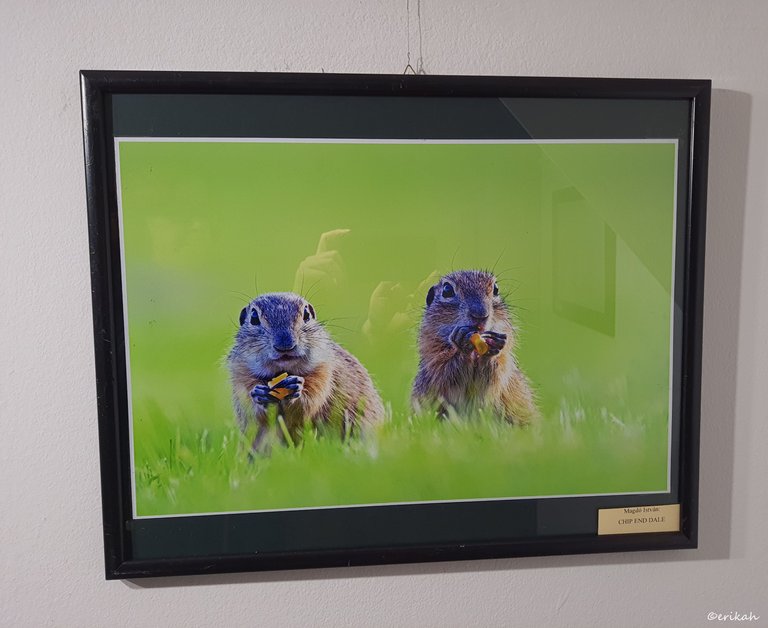 Last, but not least, Chip And Dale having a snack. Unfortunately my hands are also visible, so sorry for that.
I need to mention that these photos come from different photographers.
Soo, which one is your favorite today?

If you're a newbie, you may want to check out these guides:

---
---