Art And Creativity At The Market
The 1st day of March is always a celebration in my country, as we celebrate the International Women's Day. This is the reason why there are flower and souvenir markets organized all over the country. For me this is a special occasion as I always want to see what's new, what crafters, artisans come up with and a source of inspiration as well as you never know what you can create, once you get the motivation and an idea.
This year the market was maybe as big as in the past years, or maybe bigger, full of flowers, mărțișoare, which is the traditional gift for this occasion, and other gifts you may find suitable for this day. If you've missed my first post about it, you can check it out here.
As I was expecting, there were the traditional mărțișoare, like very year, but there were a lot of new and interesting ones too. Basically the market is saturated every year, the offer is huge, the buying power of the population is decreasing, so you have to come up with something unique and sustainable too, if you want to sell your products.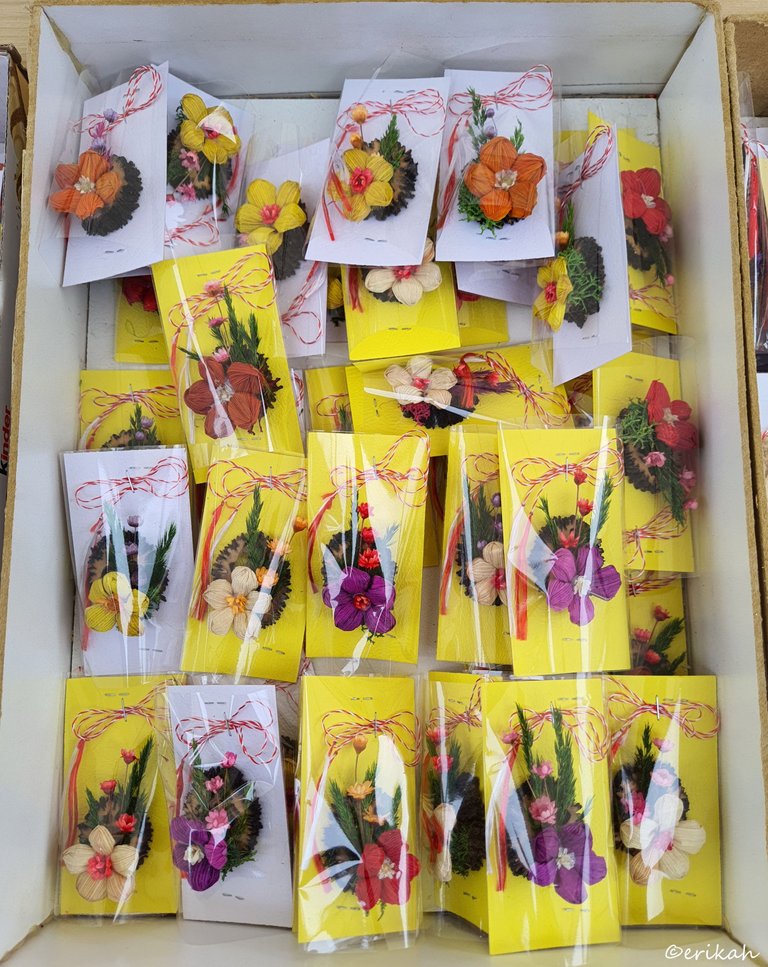 These were made of paper and dry flowers, which is way better than metal. Flowers always symbolize spring and those dry parts gave the whole brooch a nice aspect.
These little flower packs looked nice, but on a closer look, turned out to be artificial flowers, made of silk. I'm not saying it's not good, some prefer these instead of real flowers, just not me.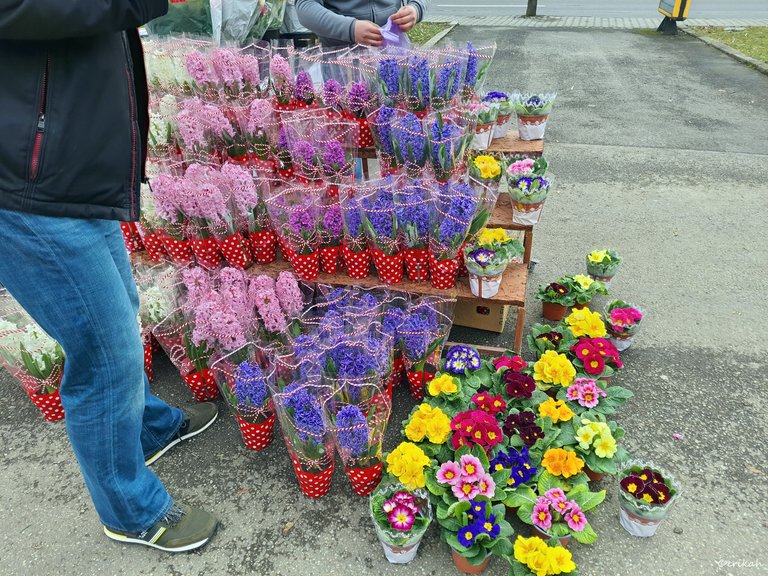 Hyacinths and primroses are considered to be the harbingers of spring, along with snowdrops, so these can't be missing from the market, ever. I love them both, but when it comes to choosing, I obviously prefer hyacinths for the scent. I got a white one this year and it fills the room with its lovely scent.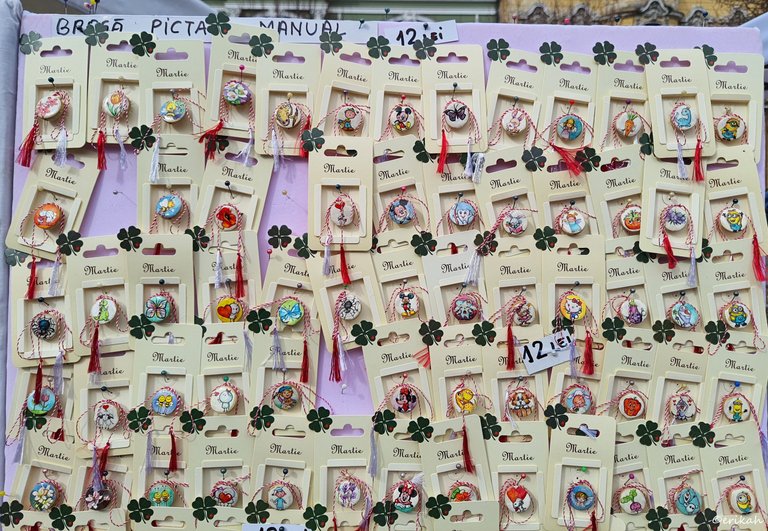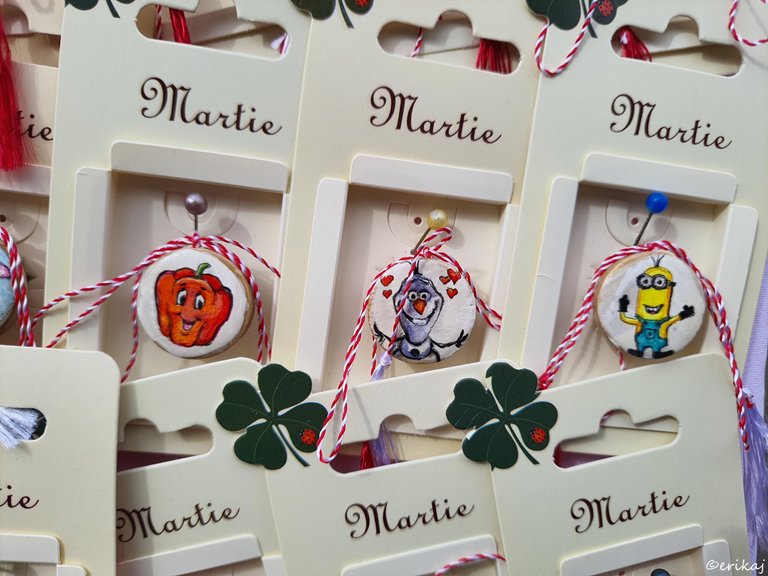 It said these were manually painted, which I appreciate a lot. These were more for the younger ladies.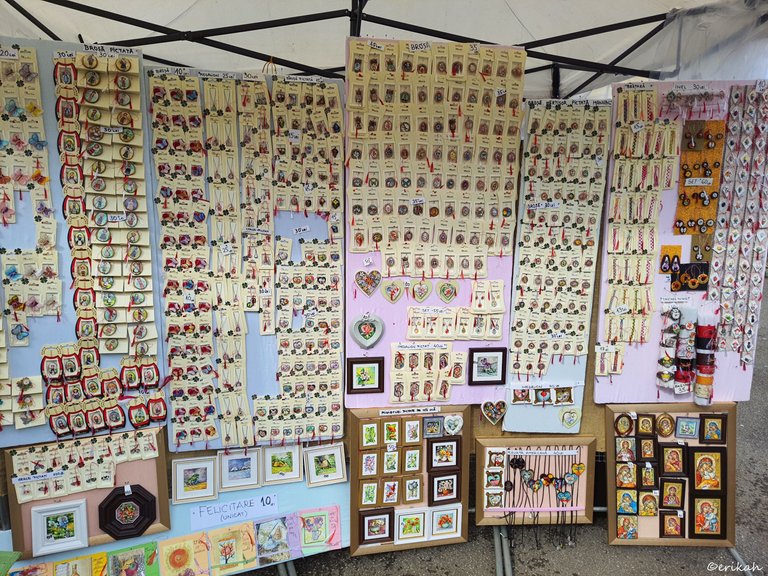 This is how the offer looks like. Now imagine yourself when you want to buy one. You stand there, looking at each of them, then getting confused and don't know which one to buy. It's never an easy job.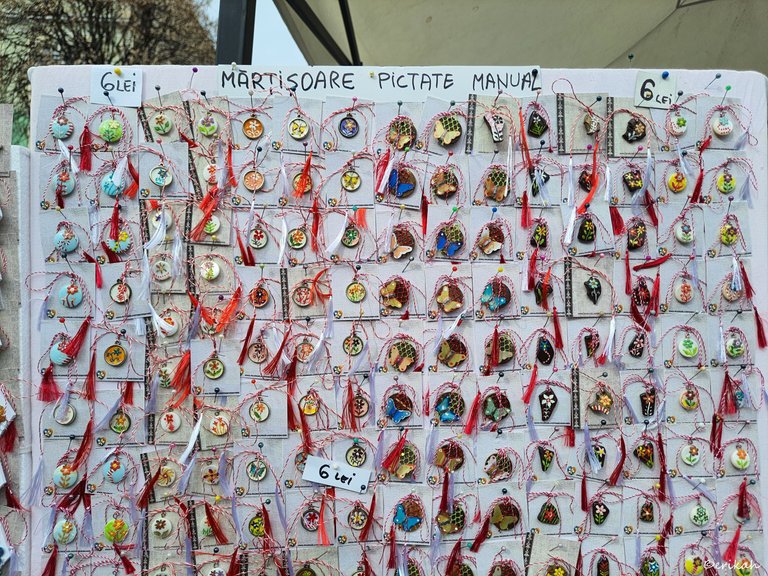 These were also painted manually and costed half of what the previous ones costed. I saw these as humble and liked these too.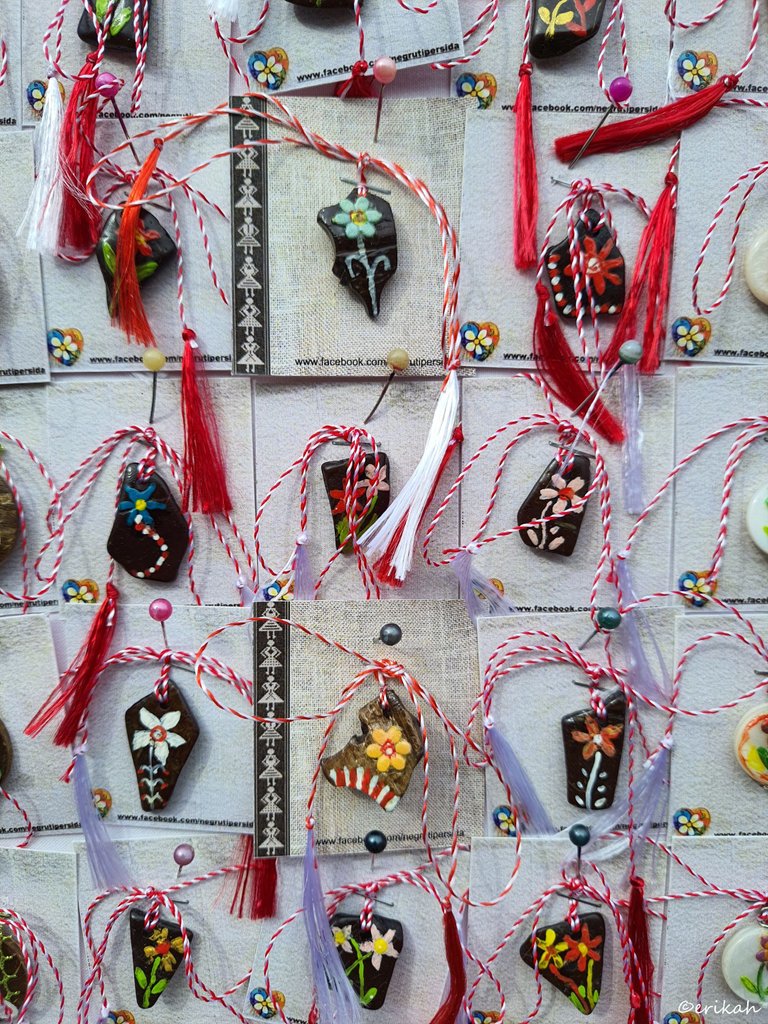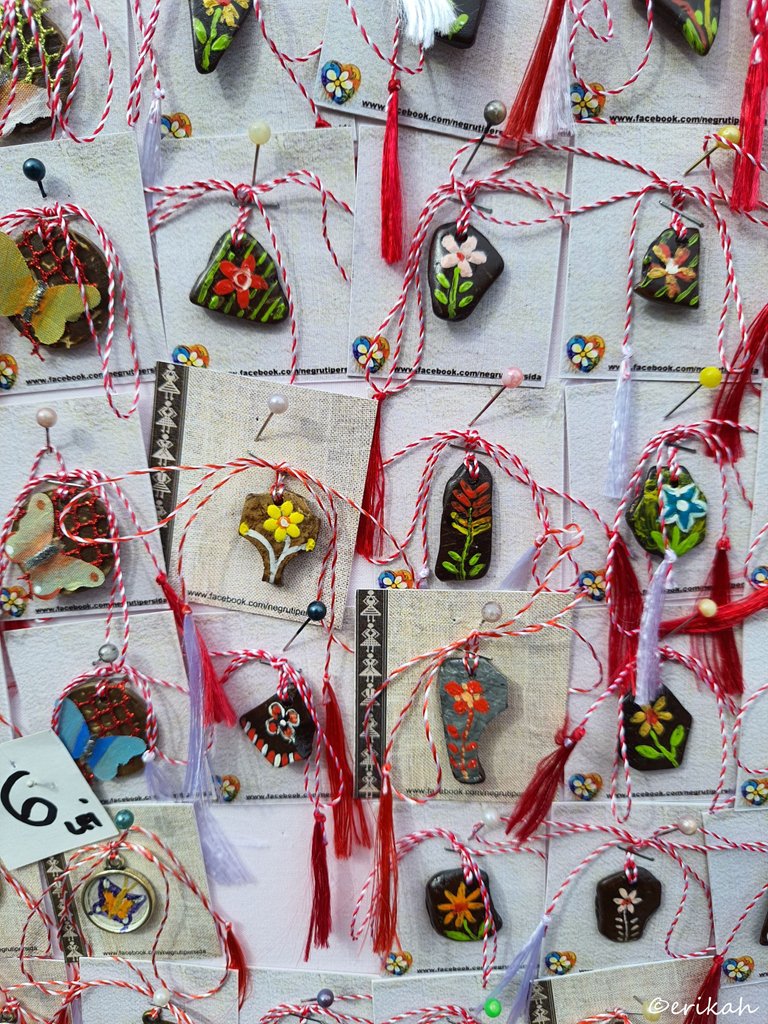 The irregular form of the wood the flowers were painted on makes them unique. Most likely you won't find two of a kind.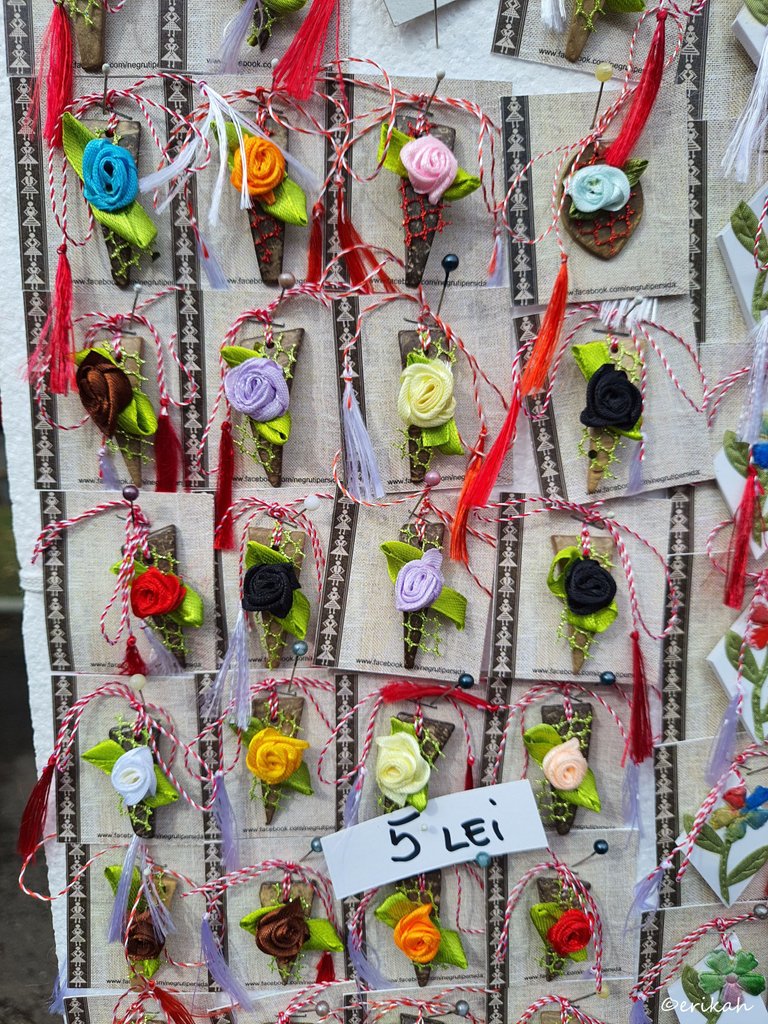 For those who like silk flowers. Original idea though.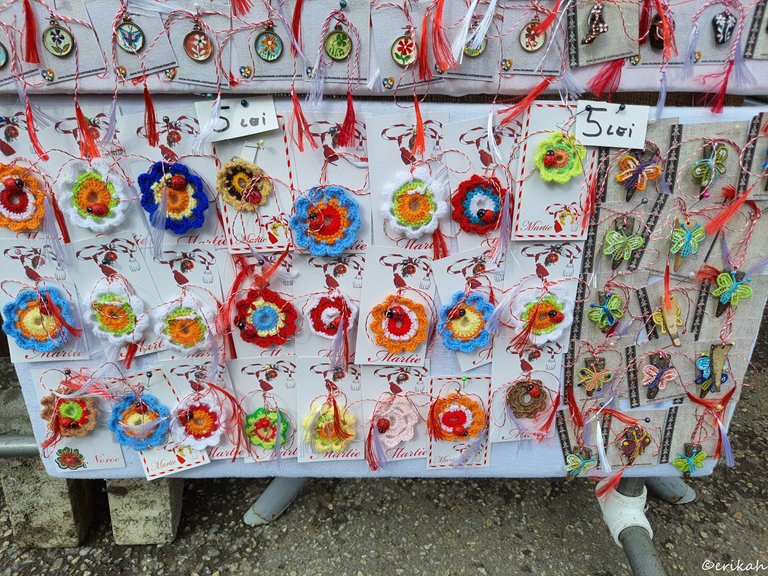 Handmade things always mean crocheted jewellery, among which these brooches too.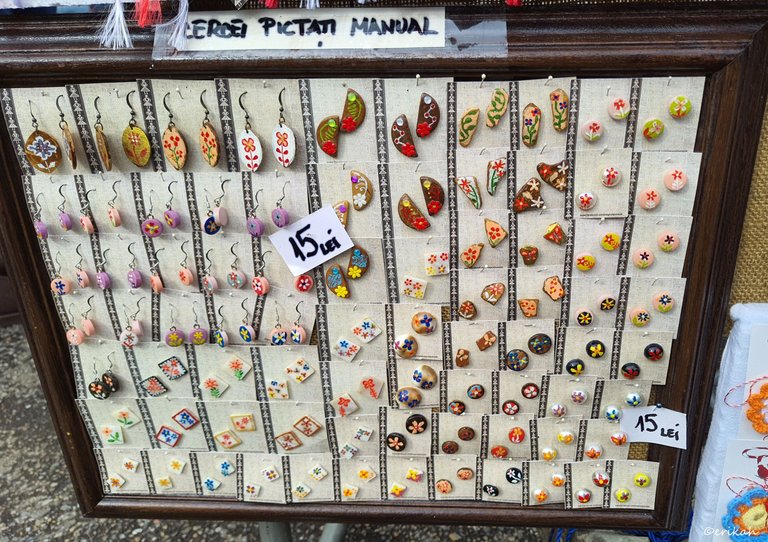 Hand painted earrings. The concept is not new, you see similar products at every fair.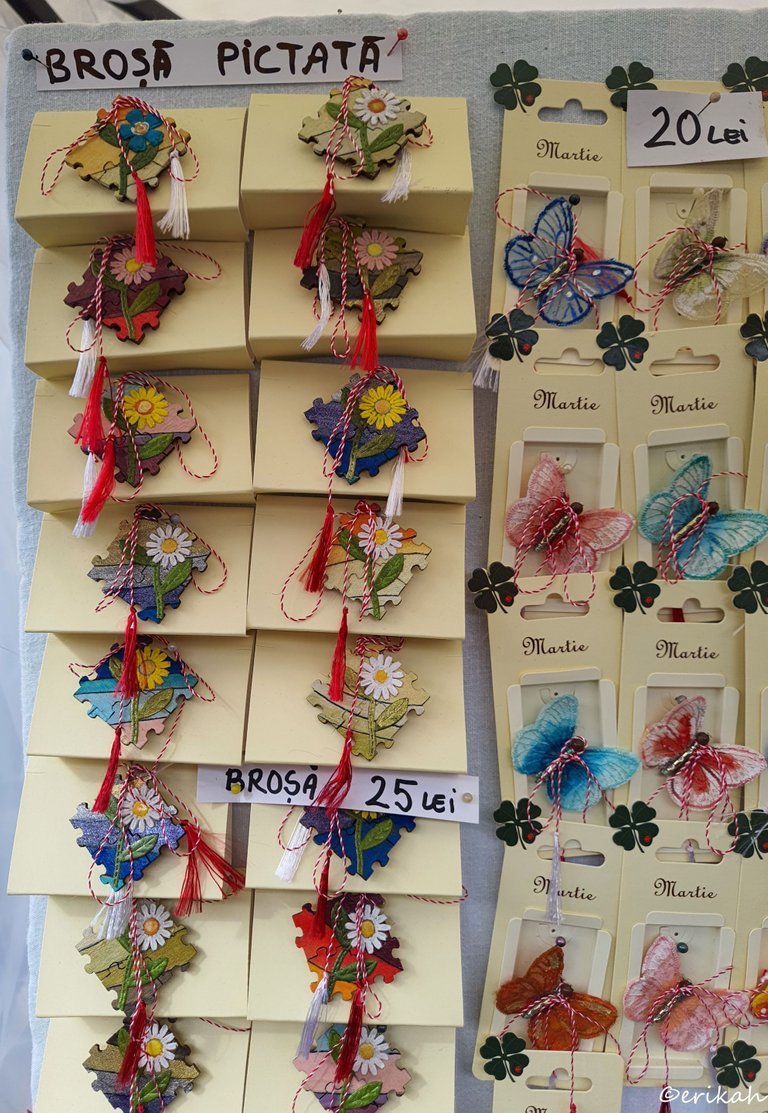 The puzzle pieces on the left were so cool.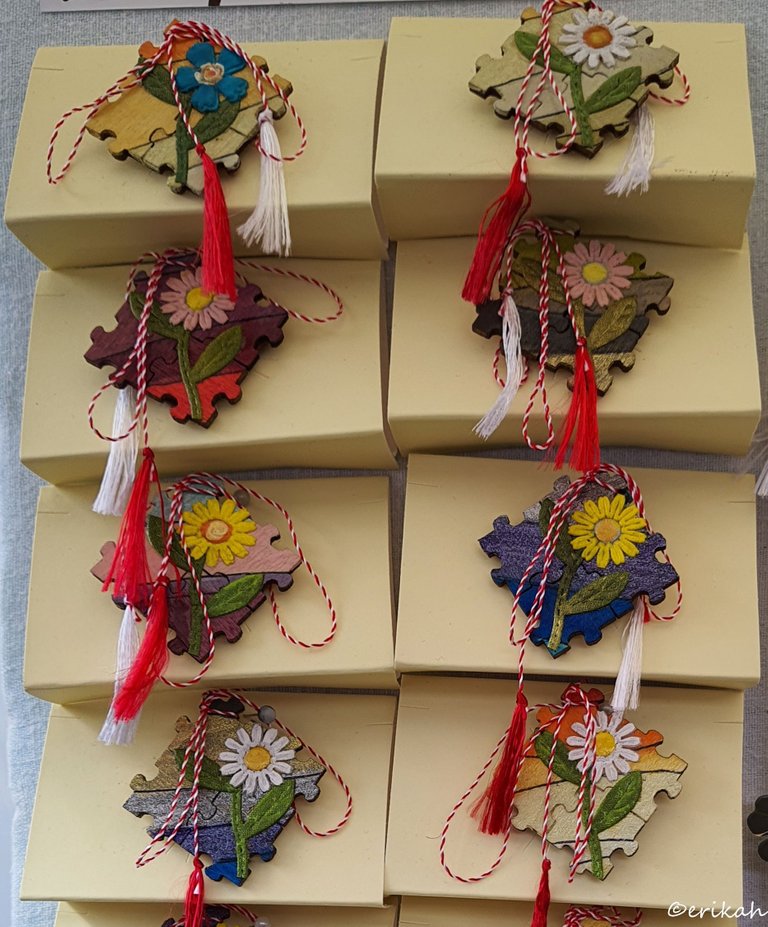 These were at 5€ each and you could wear them on your bag, or shirt, without the red-white string as well.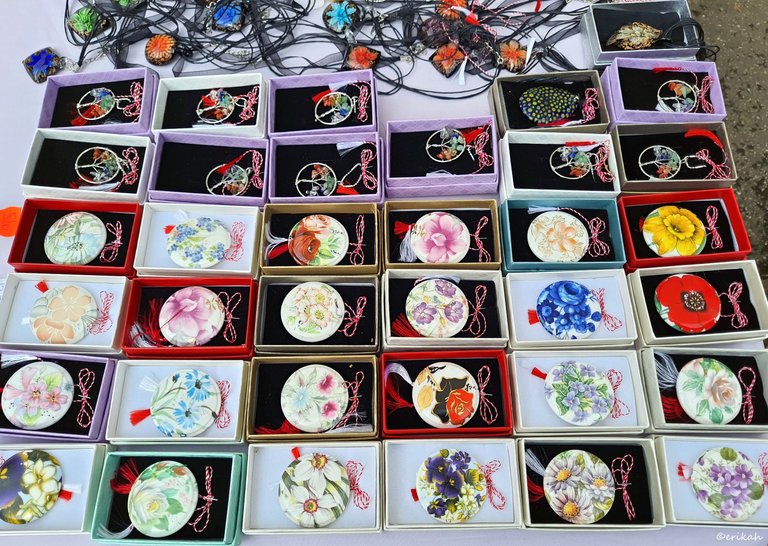 A different style for a different category.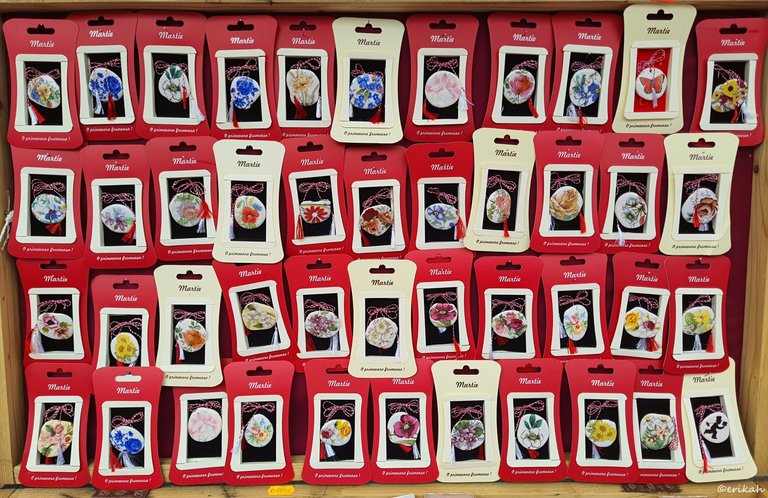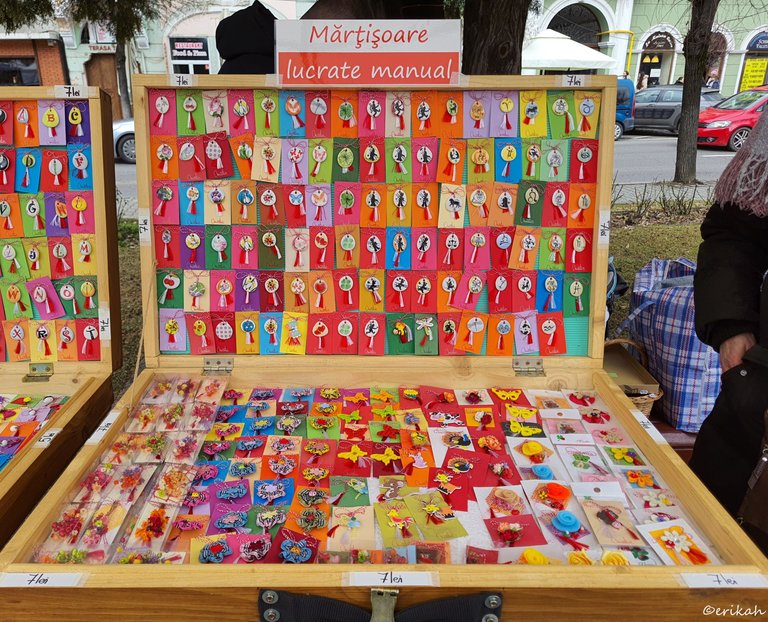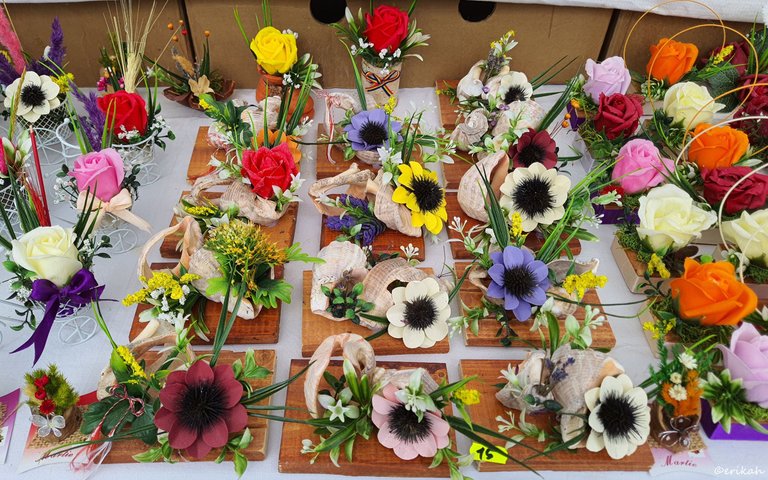 These were new to me and quite interesting. Shells with flowers combined.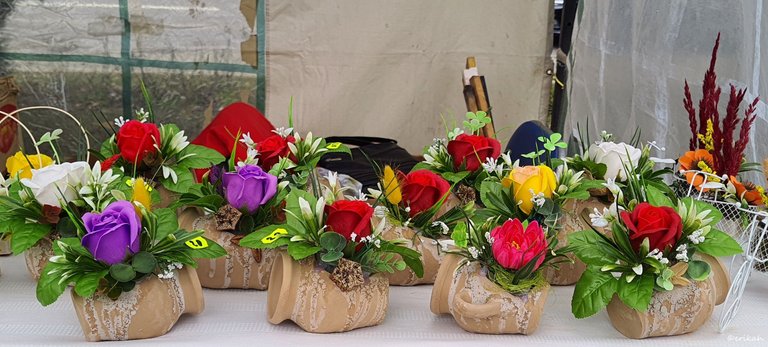 Looks like silk was dominating. I'm just realizing that now, having a close look at the photos.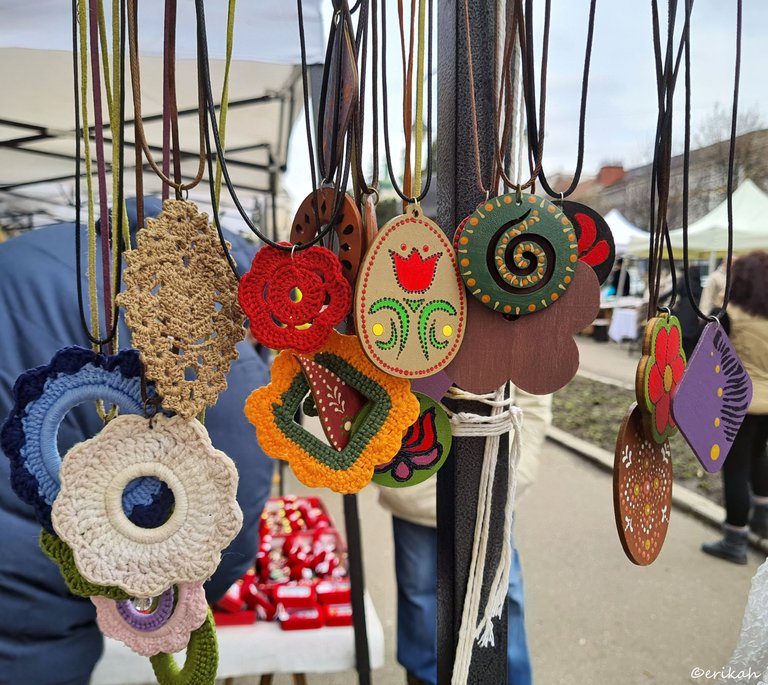 Pendants, crocheted, made of wood, leather, you name it.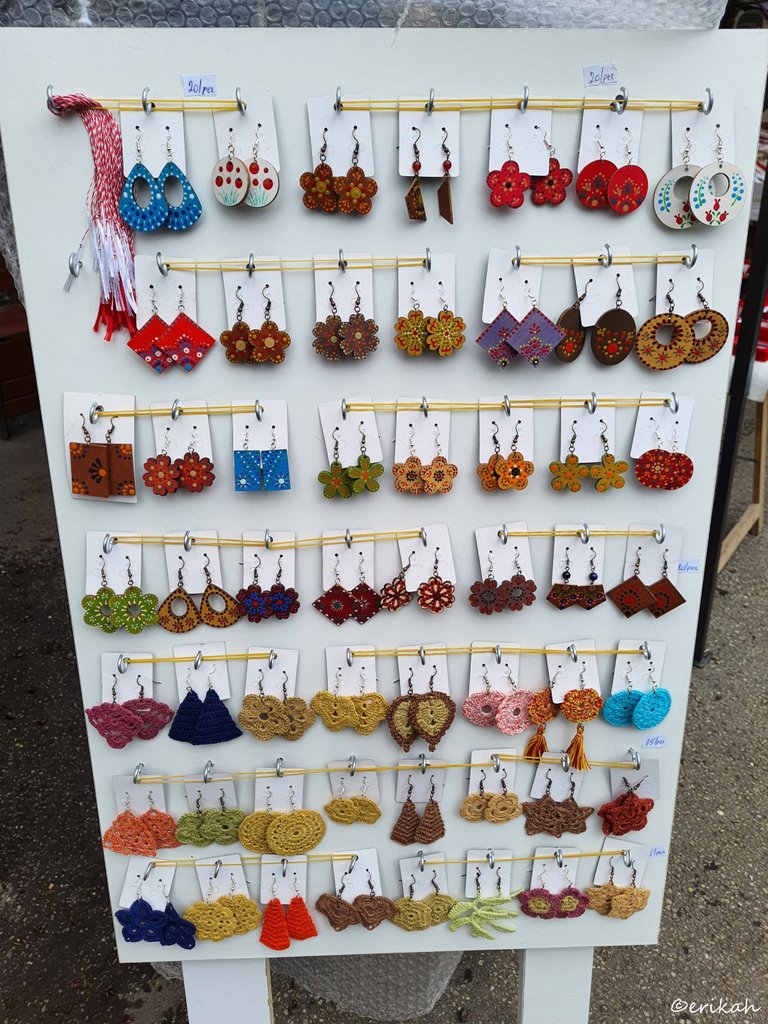 Earrings to match them.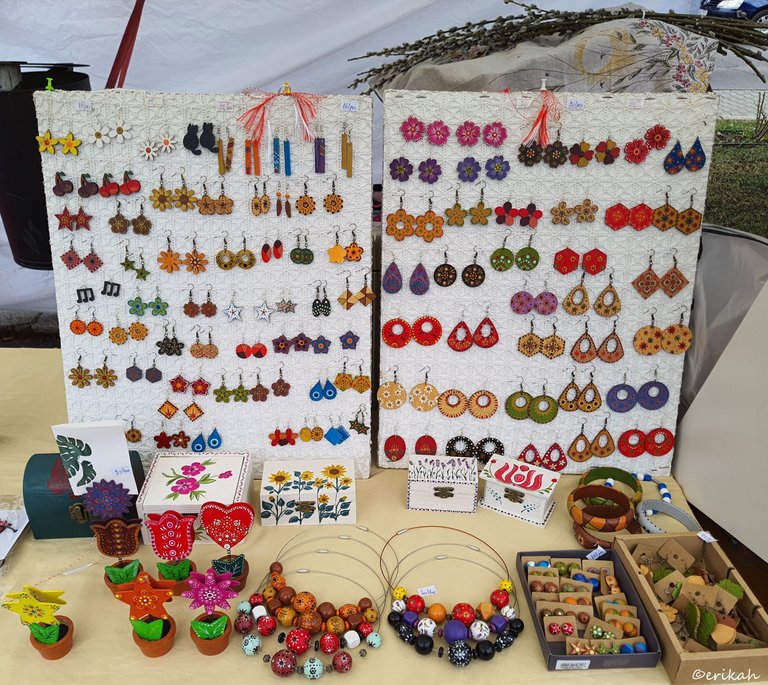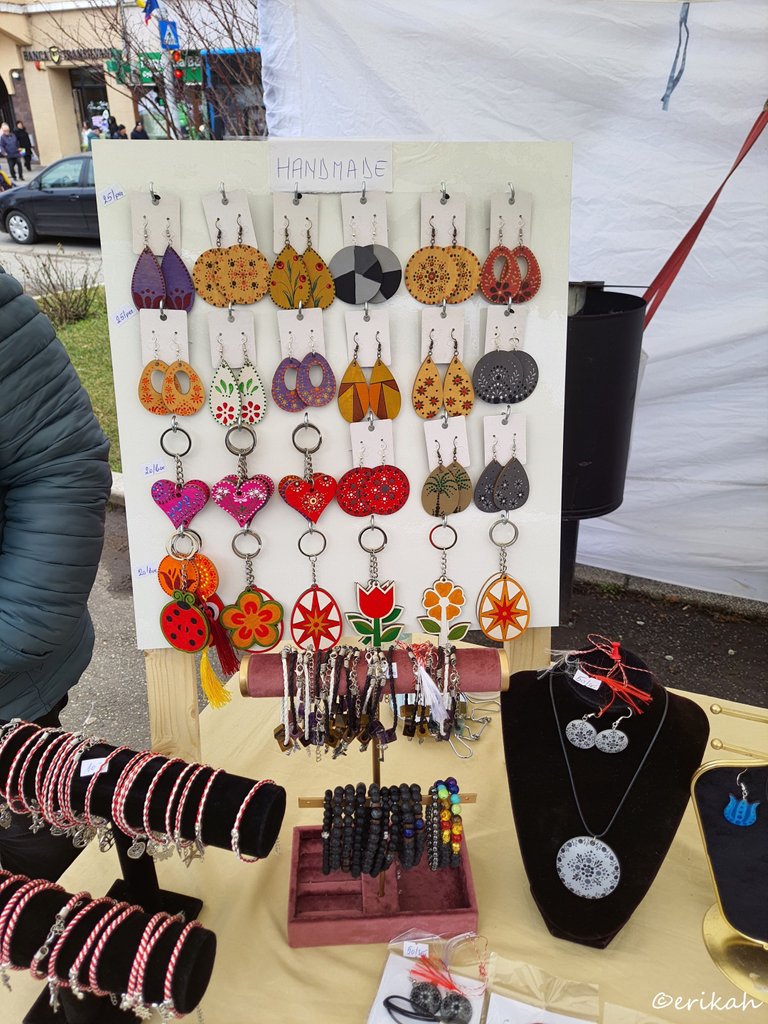 I was looking at those hand painted wooden earrings and was thinking I could do something similar. This is déjà vu a this is what happens every single year. I see these products, get some ideas and wish I could be there selling my products. It would be tempting, but I don't see myself going through all the trouble to get a license, for one day basically. I don't see myself going from fair to fair, stand in the rain or heat, to sell these products. I would be curious to know if they manage to make ends meet or make a profit.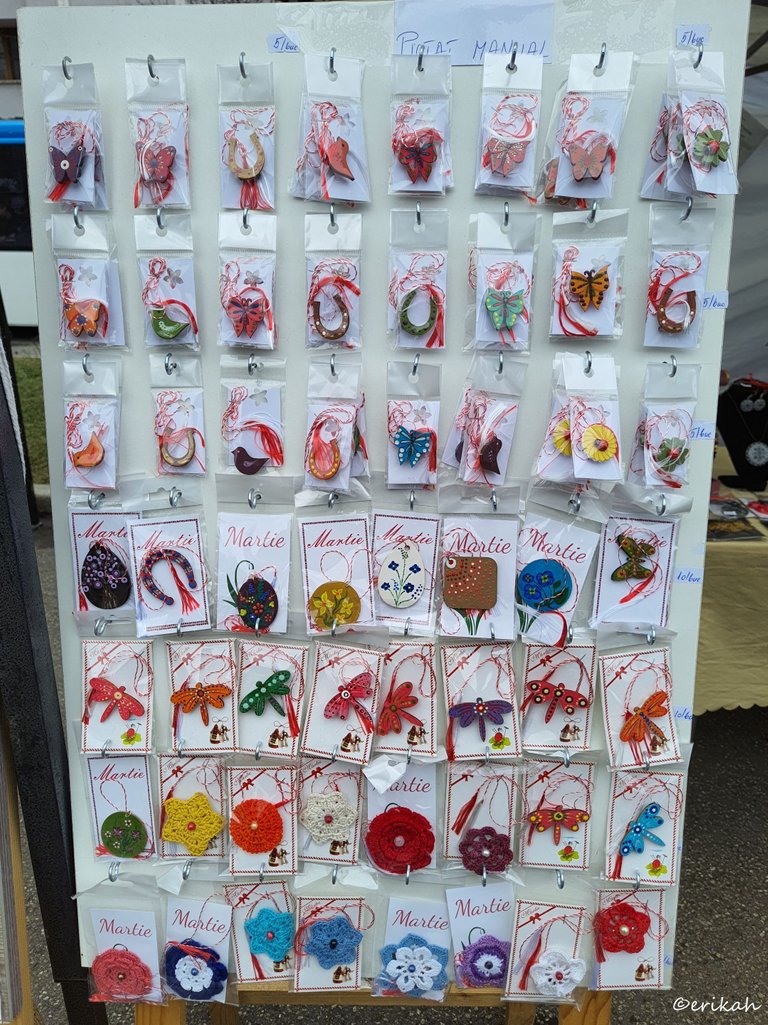 It was nice to see horse shoe as well as that's the symbol of luck. Well, one of them.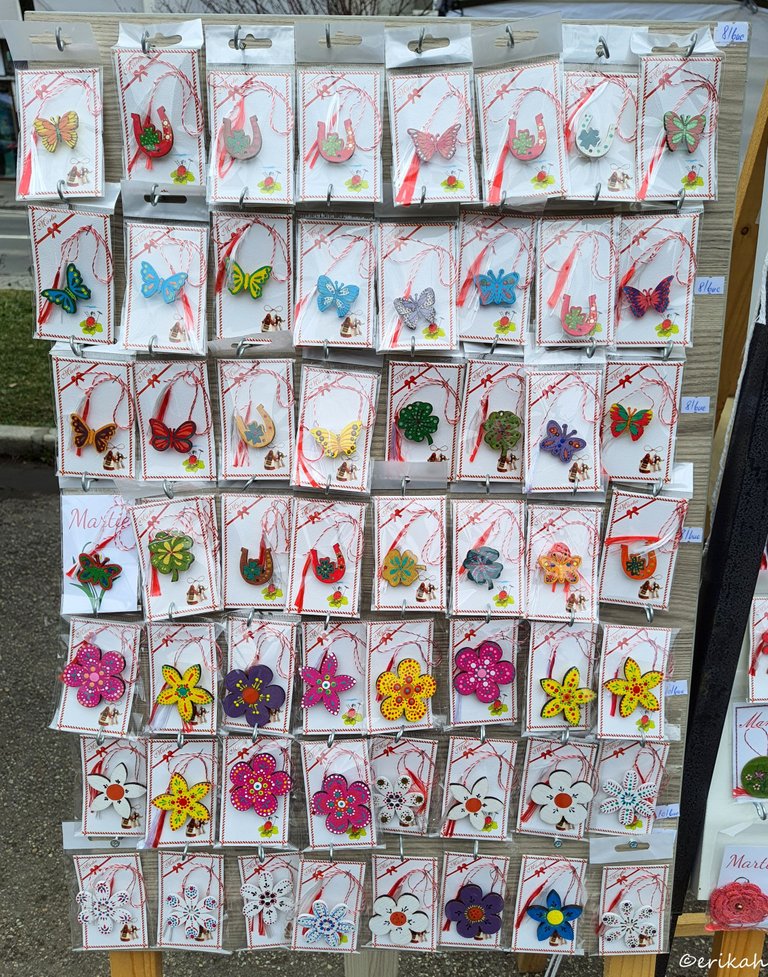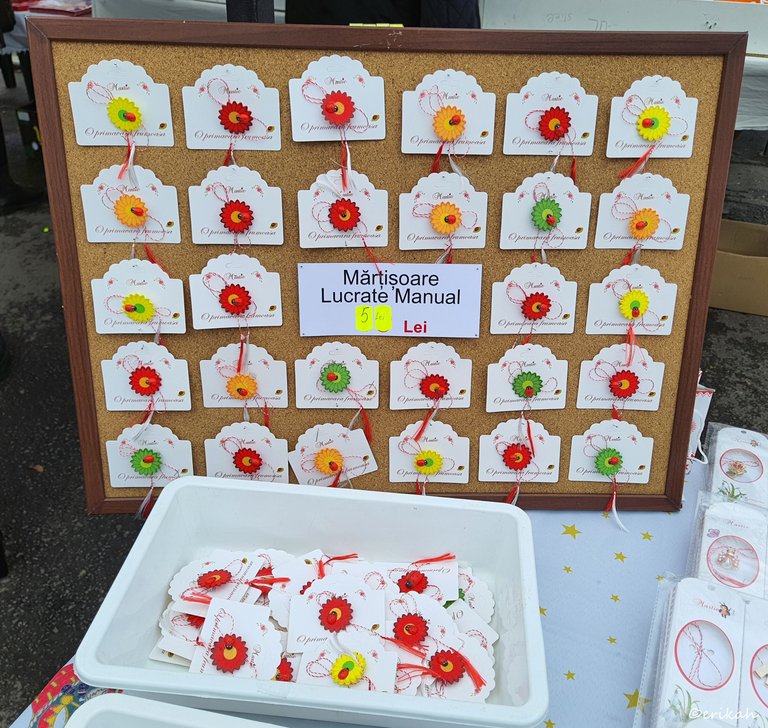 Handmade and cute.
I hope you can find something you like :)

If you're a newbie, you may want to check out these guides:
---
---