Play Goodbye | Drawing with the Note 10+
I started drawing this back in February of this year. I didn't feel like sharing it, because it felt ugly. Then today, I decided to continue where I left off and tried to make it look more pleasant.
I have a goal. One goal since earlier this year. Heck, even late last year.
That goal?
...is to recreate one of my earliest drawings on my Note 10+. One that I used to really, really like, but then just eventually not liked. It was the artwork that began my journey to digital painting -- The Girl and the White Flowers.
It was a simple drawing of a ginger-haired girl with white flowers adorning her hair. She had green eyes, and the background was a solid white. I just had to redraw it, maybe tweak it a little, just to see how I've improved in terms of techniques and whatnot.
How different is this one?
I personally believe that there are a lot of differences in how I drew each, but I'd like you to be the judge.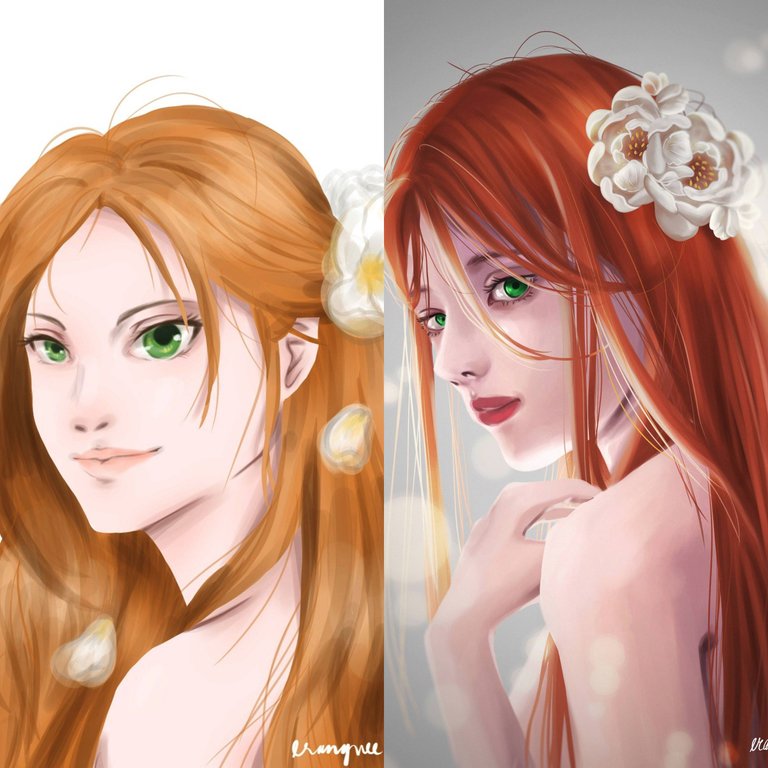 I like to think that I grew better artistically, more than a year after I drew The Girl and the White Flowers, but I'd still like to point out some few things.
2020 vs 2021
Allow me to list down some of the similarities and differences I took note from the 2020 version and the 2021 version of the drawing. Doing this will help me understand more just how much I changed as an artist.
Similarities
Both are drawn on MediBang Paint and on my Note 10+
Both were color adjusted with Snapseed
Both have similar subjects
And I think... that's about it. Really, I tried to find more similarities but came up short.
Oh, wait. There's one more:
I'm bad at colors in both versions, and had to settle with Snapseed to help me fix my colors.
Differences
There were differences especially with how I painted each version.
In the 2020 version, I used different brushes: the pencil, the pen, watercolor, and airbrush. Heck, I even used specific settings for each, never bothering with adjusting the properties once in a while.
In the 2021 version, I am more aware. While I used only two brushes - the pencil for the sketch and the watercolor for the whole thing, I knew now how to play around with the brush settings... and MediBang as a whole.
I am more specific about details in the 2021 version, even when... this isn't the most detailed and most "realistic" I'd drawn in while.
I am less scared about coloring in the 2021 version.
There are times where I am led to believe that I haven't really grown as an artist, but doing this kind of draw this again! personal challenge has, time and time again, proven me wrong, even when the improvement was just a notch.
I was bored. And then I'm not.
Doing this was initially boring... back in February. I scrapped the idea, and the sketch and partial colors sat in my gallery for a long, long time. Lately, I've been hell-bent on finishing incomplete artworks in my gallery, and while I started bored, I ended up challenged.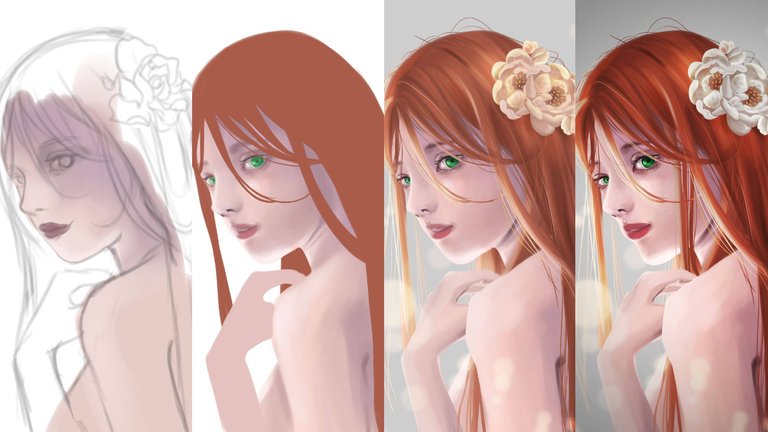 For some reason, I just couldn't seem to get it right. There is always that nagging thought of, "No, that's too ugly." Or, "It could have been better."
But I kept reminding myself that my number 1 enemy - the reason why I can't always finish an artwork - is self-doubt. So I thought, "To hell with this. I'll see this to the end!" And... voila!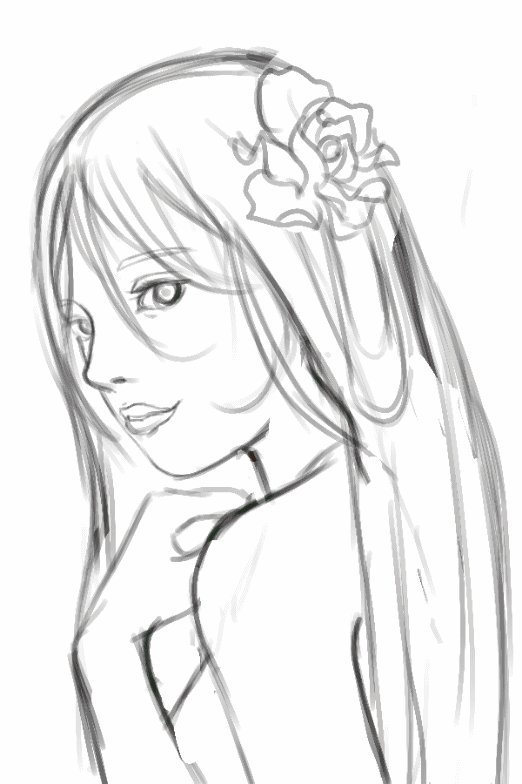 Notes
I have been jamming to Japanese songs for a long time now. I think it's been over a year. Definitely, one of my favorite Japanese musicians is amazarashi. I'll just definitely know when it's their song, because they're that... different. And don't get me started with their lyrics!
Today's song is さよならごっこ (Play Goodbye) by amazarashi.
(Unsupported https://open.spotify.com/embed/track/7ha9B32izQ0Ni2RtSzm2C4?utm_source=generator)
---

erangvee.carrd.co
ko-fi | twitter | instagram | nft showroom
---
---