Fifty springs for José / Cincuenta primaveras para José (Story PART IV ) (ENG/ESP)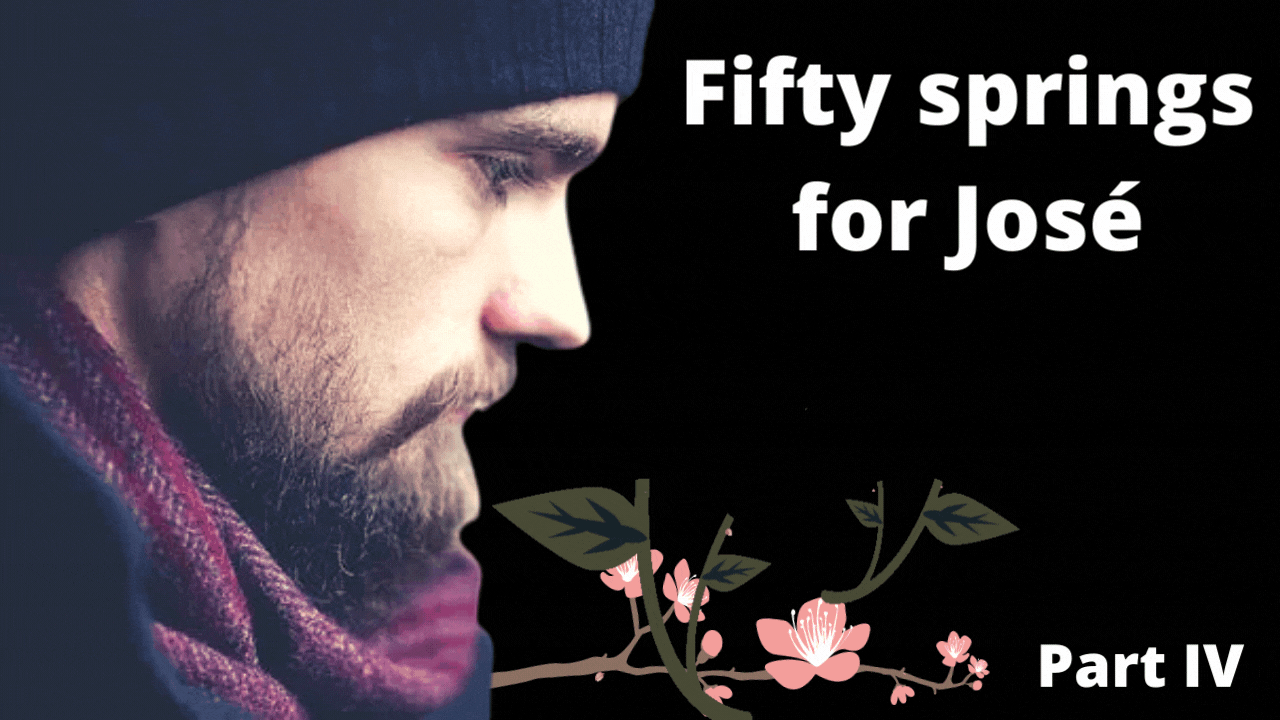 Greetings beloved readers, José's story has become a bit long, I myself did not think it would take so many chapters, I can only encourage you to continue reading and empathizing with their experiences, as this story is inspired by that side that we are not told, because men also suffer, those who really have feelings and if you care about their children, but sadly they do not do well in love.

As a brief summary to bring you up to date: In the first part we experienced the separation of José and his son, the failure of his marriage and the pain of not being able to keep his promise to his son to never be separated from him. In the second part we saw hope through a column in the newspaper that maybe they could help him locate his son and in the third part we saw that there was more empathy and rapprochement between the lawyer who is handling Jose's case and they shared a nice meeting. Now I invite you to read this chapter.
Part IV... The news
That evening was inspiring for both of them and highly comforting, through it they became friends and Jose felt there was a promise of being able to be reunited with his son again through Anais.
Joseph thought only of his son, of the years he was losing growing up and knowing that he was not with his mother, he felt increasingly worried. For he thought his son was suffering and feeling abandoned. What about his mother? That woman seemed to have left him behind without remorse. However, José was a very humble person and did not judge, he only focused on his pain and that of his son. Meanwhile Anaís dedicated her entire time to her work to escape from herself, to escape from her reality, a reality that made her shudder every time she remembered the way she lost everything for her former partner.
That night everyone went home, but not before José shared his phone number with Anaís, which was what was missing, in this way he made it clear to her that she could call him whenever she wanted and even more if she had the whereabouts of her son and not be waiting for the cold and almost insensitive notes of his column in the newspaper.
A few days passed and Jose was creating the habit of calling Anaís by phone every day when he came home from work, she without realizing it every day she was waiting for his call and his voice that calmed her, because Jose was a very gentle man with a sweet and soft voice, meanwhile she continued her search for the whereabouts of Jose's son.
Until...
José came home from work and did not want to call Anaís, he was afraid, he began to think that he was feeling something for the lawyer and that it was not appropriate, there was not only an age difference but also a difference in social status and letting those emotions grow in him was not acceptable for him. Coming from the experience of his failed marriage, the less he wanted to complicate things that would surely end up in him not being helped regarding his son.
Thinking then that they would hinder the whole progress, José did not call Anaís that night. For her part, she waited strangely for Jose's call, thought that something bad might have happened to him and frowned and scrutinized his emotions looking for signs of a feeling beyond just wanting to help. Thus, that night they both shied away from talking on the phone.

Saludos amados lectores, se ha hecho un poco larga la historia de José, ni yo misma pensé que se llevarían tantos capítulos, no puedo adelantarles más que animarlos a seguir leyendo y compenetrándonos con sus vivencias, ya que esta historia está inspirada en ese lado que no nos cuentan, pues los hombres también sufren, esos a los que realmente tienen sentimientos y si le importan sus hijos, pero tristemente no les va bien en el amor

Como breve resúmen para que te pongas al día: La primera parte vivímos la separación de José y su hijo, el fracaso matrimonial y aquel dolor que le dejó el no poder cumplir la promesa a su hijo de jamás separarse de él. En la segunda parte se asomó la esperanza a través de una columna en el periódico que tal vez pudieran ayudarlo a localizar a su hijo y en la tercera parte vimos que hubo más empatía y acercamiento entre la abogada que está llevando el caso de José y compartieron un bonito encuentro. Ahora los invito a leer este capítulo.
IV Parte... La noticia
Aquella velada fue inspiradora para los dos y altamente confortantes, a través de ella se hicieron amigos y José sintió que existía la promesa de poder reunirse con su hijo nuevamente a través de Anaís.
José solo pensaba en su hijo, en los años que estaba perdiendo de su crecimiento y al saber que no estaba con su madre, se sentía cada vez más preocupado. Pues pensaba que su hijo estaba sufriendo y sintiéndose abandonado. ¿Qué de su madre? Aquella mujer parece que lo dejó atrás sin remordimiento alguno. Sin embargo José era una persona muy humilde y no se dedicaba a juzgar, el solo se centraba en su dolor y en el de su hijo. Mientras tanto Anaís dedicaba su tiempo entero a su trabajo para escapar de sí misma, para huir de su realidad, una realidad que la hacía estremecer cada vez que recordaba la forma en la que perdió todo por su antigua pareja.
Esa noche cada quien se marchó a su casa, no sin antes José compartir su número telefónico con Anaís que era lo que faltaba, de esta manera le dejó claro que podría llamarlo cuando ella quisiera y aun más si tenía el paradero de su hijo y no estar esperando las notas frías y casi insensibles de su columna en el periódico.
Pasaron algunos días y José fue creando el hábito de llamar a Anaís por teléfono todos los días al llegar de su trabajo, ella sin darse cuenta cada día que pasaba esperaba su llamada y su voz que le producía calma, pues José era un hombre muy apacible y con voz dulce y suave, mientras tanto ella seguía su búsqueda sobre el paradero del hijo de José.
Hasta que...
José llegó del trabajo y no quiso llamar a Anaís, sintió temor, empezó a pensar que algo estaba sintiendo por la abogada y que no era oportuno, existía no solo diferencia de edad sino diferencias de estatus social y dejar que crecieran esas emociones en él no eran aceptables para él mismo. Viniendo de la experiencia de su fracaso matrimonial, menos quería complicar las cosas que seguro terminaría en que no lo ayudaran con respecto a su hijo.
Pensando entonces que entorpecerían todo el avance, José no llamó esa noche a Anaís. Por su parte ella esperaba con extrañeza la llamada de José, pensó que algo malo pudo haberle pasado y frunciendo el ceño escudriñó sus emociones buscando indicios de un sentimiento más allá del solo querer ayudar. De esta manera, esa noche ambos se cohibieron de hablar por teléfono.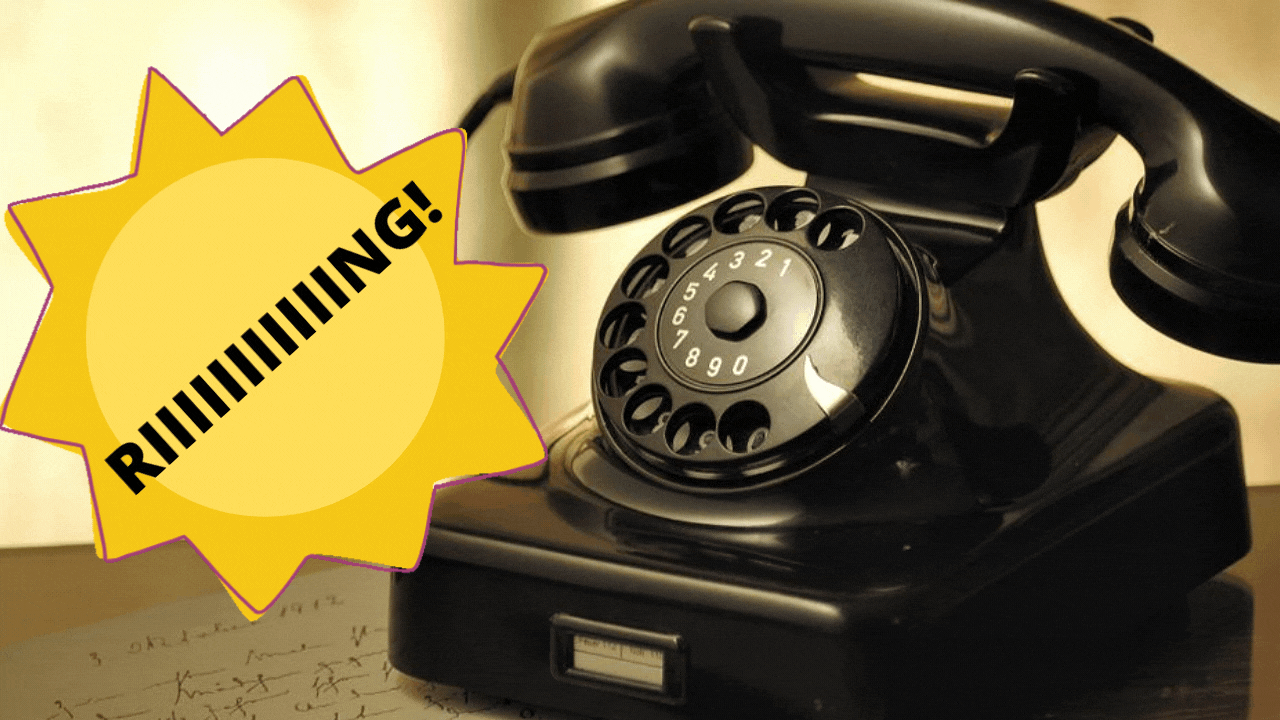 The next morning Jose could only take deep breaths, he was really feeling disturbed and overwhelmed, at work he was very distracted and taciturn, he remembered his son and he couldn't help remembering the day they both left and after his return from work he only found an empty house.
When he got home from work he couldn't help but feel stupid, he looked at himself in the mirror and spoke to himself: -Fifty years José! Where are you going? The years have come upon me, I don't have much to give.
He decides to call Anaís and to his surprise, just as he is about to pick up the phone, it rings and José answers the call.
José: -Hello!
Anaís: -It's me Mr. José, how are you? I was waiting for your call yesterday.
José felt his skin crawl and was slow to answer.
José: -Hello Miss Anaís! I'm sorry, I didn't mean to disturb you.
Anaís: -Never Mr. José, you can stop calling me by my first name, consider me your friend.
This made José freeze and he could only answer two words:
José: -All right.
Anaís: -Mr. José I have two pieces of news to give you, one bad and one good.
José: -Well Anaís, first you can call me by my first name and second, tell me what's going on?
José is in the throes of many emotions at the moment and can hardly keep control of himself.
Anaís: -The good news is that we have located your son.
José couldn't help dropping the telephone receiver and immediately burst into tears, holding his hair and taking a deep breath to be able to continue the conversation.
Anaís: -Hello?
José: -I'm sorry Anaís (speaking with great difficulty between tears).
Anaís: -I know the news was going to shock you, you have been waiting for her for many years, at last we have found her whereabouts, she is with an aunt.
José: -Please tell me, what is the bad news?
Anaís: -The bad news is that she is in another state, on the other side of the country and I can't get there with my program.
José: -But, could I go?
Anaís: -Let's talk about this in person, how about a coffee, are you busy, let's meet right now and talk about this.
José: -Of course, I'll be right there.
They both left for their meeting place.

A la mañana siguiente José no hacía más que respirar profundo, realmente estaba sintiéndose perturbado y abrumado, en el trabajo se mostraba muy distraído y taciturno, recordaba a su hijo y no podía evitar tampoco recordar el día que ambos se marcharon y tras su regreso del trabajo sólo encontró una casa vacía.
Al salir de su trabajo llegó a su casa y no pudo evitar sentirse estúpido, se miraba al espejo y hablaba para sí mismo: - ¡Cincuenta años José! ¿A dónde vás? Los años se me han venido encima, no tengo mucho que dar.
Decide llamar a Anaís y para su sorpresa en lo que va a levantar la bocina del teléfono este suena y José atiende la llamada.
José: -¡Aló!
Anaís: -Soy yo señor José, ¿Cómo está? estuve esperando su llamada ayer.
José sintió su piel erizar y tardó en contestar.
José: -¡Hola señorita Anaís! Disculpe usted no quería importunarle.
Anaís: -Nunca señor José, ya puede dejar de tutearme, considéreme su amiga.
Esto dejó helado a José y solo pudo contestar dos palabras:
José: -Está bien.
Anaís: Señor José tengo dos noticias qué darle, una mala y una buena.
José: -Bien Anaís primero, ya puede tutearme y segundo, cuénteme ¿Qué sucede?
José está preso de muchas emociones en ese momento y dificultosamente puede mantener el control sobre sí mismo.
Anaís: -La buena noticia es que hemos localizado a su hijo.
José no pudo evitar dejar caer el auricular del teléfono y en seguida echó a llorar, se tomá de los cabellos y respira profundo para poder seguir la conversación.
Anaís: -¿Aló?
José: -Disculpa Anaís (Hablando con mucha dificultad entre lágrimas)
Anaís: -Se que la noticia te iba a impactar tienes muchos años esperando por ella, al fín hemos dado con su paradero, esta con una tia.
José: -Por favor dime ¿Cuál es la mala noticia?
Anaís: -La mala noticia es que está en otro estado, del otro lado del país y hasta allí no puedo llegar yo con mi programa.
José: -Pero, ¿Podría ir yo?
Anaís: -Hablemos de esto en persona, ¿Qué tal un café? ¿Estás ocupado? vamos a vernos ahorita y platicamos de esto.
José: -Por supuesto, iré enseguida.
Ambos se marcharon a su lugar de encuentro.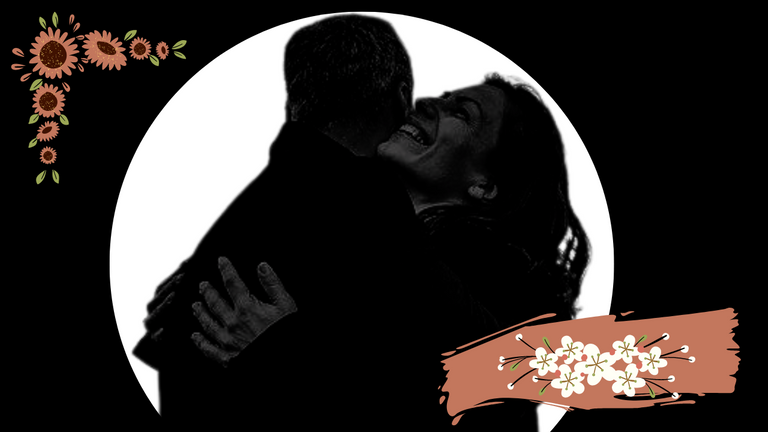 José could not believe in his heart that he might soon have his son with him again. Inside he felt a volcano of feelings, if it were up to him at that very moment he would have gone to look for his son. But the reality was harder, she did not have the financial means to do so.
Finally they both meet and when José sees Anaís enter the door he could not help but give her a strong and touching hug, Anaís responds to his embrace with great delicacy and the pat of "everything will be all right".
Anaís was a light in José's life, she became his heroine, he visualized her as a strong woman, determined and also with beautiful feelings, he felt attraction for her, because she was attractive, but he was always self-conscious of everything, thinking about the simple furrows of her skin. Anaís on the other hand felt protection being close to José and a lot of peace, which was what she was looking for.
They both let go of the embrace feeling a little embarrassed and sit down.
Anaís: -José we can't go in search of your son but we have the address, you must go.
José: -I am thinking, but it will take me three days by bus and money that I don't have at the moment.
Anaís: -The company has decided to pay your travel expenses on the condition that when you get here you offer us a documentary.
José: -That would be wonderful, I have no way of repaying my gratitude.
Anaís: -Don't worry, they will make sure you two are comfortable and well. I have been making legal arrangements for you to bring your son with you since his mother left the country. But there is something else.
José: -What?
Anaís: -We found out that his mother left the country not of her own free will and when she arrived at her destination she became seriously ill and is in a bed unable to walk or move on her own.
José: -It can't be!
Anaís: -I am so sorry José.
Jose felt good in spite of everything because he was never able to judge or severely condemn the mother of his son and when he heard the news he was moved with pity for her.
José, a humble man of noble sentiments, neither he nor his son deserved to go through so many hard times and the pain of separation. His ex-wife, in spite of having been an interested party, had suffered a cruel fate that nobody knows if it is the work of karma or the things of life. No one has the right to judge the decisions of each one if they have not been in her shoes before.
Anaís: -So José, we have arranged the plane trip for you for this coming Monday, so make your arrangements for you to finally go to meet your son.
Tears run down Jose's cheeks and he only sees the face of Anais smiling and sweetly extending her delicate hands offering a caress.
Jose has suffered so much and after long years of absence and loneliness he felt like he was in heaven, just days away from being able to embrace his little boy.
Rejoicing and a wave of emotions were witnessing in the cafeteria that night...
... A child is always a wonderful treasure....
To be continued...

José no podía creer en su corazón que posiblemente pronto volvería a tener a su hijo con él. Por dentro se sentía un volcán de sentimientos, si fuera por él en ese mismo momento hubiera ido a buscar a su hijo. Pero la realidad era más dura, no disponía de los medios económicos para poder hacerlo.
Al fin ambos se encuentran y cuando José ve a Anaís entrar por la puerta no pudo evitar darle un fuerte y conmovedor abrazo, Anaís responde su abrazo con mucha delicadeza y la palmada de "todo estará bien"
Anaís era una luz en la vida de José, se convirtió en su heroína, la visualizaba como una fuerte mujer, decidida y además de bellos sentimientos, él sentía atracción por ella, pues era atractiva, pero se cohibía siempre de todo, pensando en los simples surcos de su piel. Anaís por su parte sentía protección al estar cerca de José y mucha paz, que era lo que estaba buscando.
Ambos se sueltan del abrazo sintiéndose algo apenados y se sientan.
Anaís: -José no podemos ir en búsqueda de tu hijo pero tenemos la dirección, debes ir tú.
José: -Estoy pensando, pero me tomará tres días en autobús y dinero del que no dispongo en este momento.
Anaís: -La empresa ha decidido pagar los gastos de tu viaje con la condición que al llegar aquí nos ofrezcas un documental.
José: -Eso sería maravilloso, no tengo como pagarle mi gratitud.
Anaís: -Descuide, ellos se encargarán que ustedes dos estén cómodos y bien. He estado haciendo los arreglos legales para que puedas traer a tu hijo contigo ya que su madre dejó el país. Pero hay algo más.
José: -¿Qué?
Anaís: -Supimos que su madre se fué del país no por voluntad propia y al llegar a su destino enfermó gravemente y está en una cama sin poder caminar ni moverse por su propia cuenta.
José: -¡No puede ser!
Anaís: -Lo siento mucho José.
José se sintió bien a pesar de todo pues nunca fue capaz de juzgar o condenar severamente a la madre de su hijo y que al saber la noticia se conmovió sintiendo pena por ella.
José un hombre humilde de nobles sentimientos, ni él ni su hijo merecían pasar por tantos malos ratos y aquel dolor de separación. Su ex mujer, a pesar de haber sido una interesada había sufrido un cruel destino que nadie sabe si es obra del mismo karma o cosas de la vida. Pues nadie tiene derecho a juzgar las decisiones de cada quién si antes no ha estado en sus zapatos.
Anaís: -Entonces José, te hemos preparado el viaje en avión para este lunes que viene, así que has tus arreglos para que vayas por fin al encuentro de tu hijo.
Lágrimas corren por las mejillas de José y solo hace más que ver el rostro de Anaís sonriente y dulce extendiendo sus delicadas manos ofreciendo una caricia.
José ha sufrido mucho y tras largos años de ausencia y soledad sintió estar en el cielo, a solo días de poder abrazar a su pequeño.
Regocijo y una ola de emociones estaban presenciando en la cafetería esa noche...
... Un hijo siempre es un maravilloso tesoro...
Continuará...

Gracias a todos por leer.
Editions:
Program: MediBang Paint Pro.
Graphics tablet: Huion (Usb Pen Tablet). Model 420.
Source images:

I'm a contributor of royalty-free images
Soy contribuyente de imágenes libres de derechos de autor



Hacks, DIY, Crafts, handmade arts Community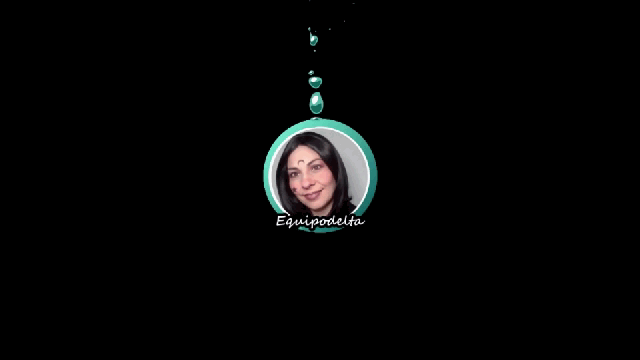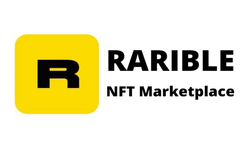 ---
---