Be happy, just clap / Se feliz, solo aplaude. (Ilustración - Medibang) (ENG/ESP)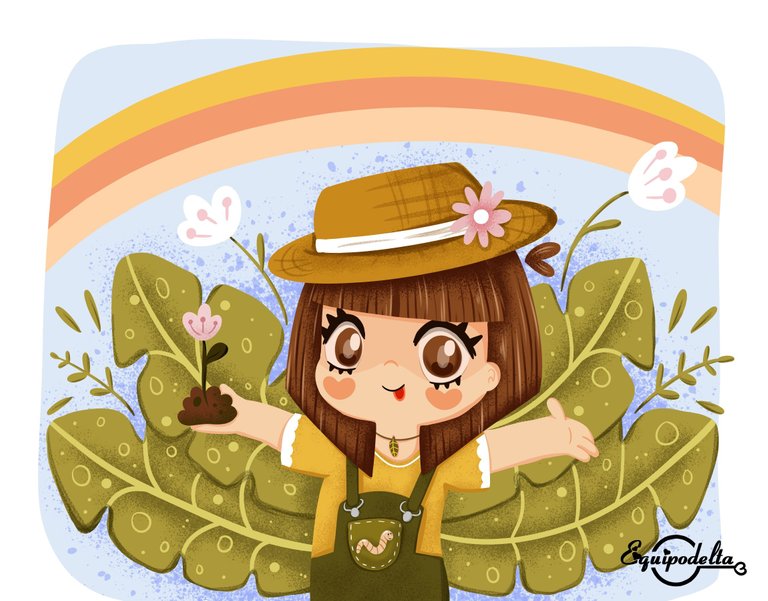 No matter what the reason, choose to be happy just because
Life is short my beloved ones, moments of happiness may be scarce, we must always choose to keep a good attitude.
Today I went out again to look for a place for my youngest son in a great school, remember I moved to another city, the school I went to is very big and very nice, I am sure my son will feel happy there, for sure in the future I will share with you pictures of this beautiful experience but with my son. When I arrived at the entrance of the school door they had two big signs that caught my attention, the first one said the rules of courtesy and coexistence and the second one was a very big banner that said: Always keep a positive attitude!
You don't know how that helped me, I smiled, I felt happy, I forgot the nerves I had to talk to the teachers and director, I felt like crying because of how full I felt, I changed my face radically even though I was suffocating from the heat, as I am getting used to this milder climate. I forgot the fear of rejection, of my son being rejected by the school and not getting a place, but.... I heeded the message on the sign.
When I entered, I was greeted by several teachers with affection as if they had always known me, they were all very kind and very courteous, there is no doubt that the energy changes completely when you change your mood, I was just tired of walking, hot and worried, but, that sign and the message filled me with good energy.
And I thought to myself, talking to God, really thank you very much, after talking to the director, she accepted my child in the institution and I almost hug her, I walk back home, I am grateful for all the little I have, what I start to build again and even though I have so many needs and so much fear, I choose to be happy and keep a good attitude, because I need to surround myself with excellent vibes for everything to flow.
Let's be that positive force that helps to change the world of others. Everything changes with a smile, with a good word at the right time, sometimes I go on the street and unknown people smile at me, good morning, good afternoon, how wonderful!
Wonderful as my next example, this is what my design printed on a flannel would look like.

No importa el motivo, elije ser feliz porque sí
La vida es corta amados míos, los momentos de felicidad puede que sean escasos, hay que elegir siempre mantener una buena actitud.
Hoy salí de nuevo a buscar cupo para mi hijo menor en una gran escuela, recuerden que me mudé de ciudad, la escuela que fui es muy grande y muy bonita, seguro que mi hijo se sentirá feliz allí, seguro en un futuro les compartiré fotos de esta hermosa experiencia pero con mi hijo. Cuando llegué a la entrada de la puerta de la escuela tenían dos letreros grandes que capturaron mi atención, la primera decía las normas de cortesía y de convivencia y la segunda era una pancarta muy grande que decía: ¡Mantén siempre una actitud positiva!
No saben cómo me ayudó eso, sonreí, me sentí feliz, olvidé los nervios que tenía por hablar con los profesores y directora, tenía ganas de llorar por lo plena que me sentía, cambié mi rostro radicalmente pese a que me estaba sofocando del calor, ya que me estoy acostumbrando a este clima más templado. Olvidé el miedo al rechazo, a que mi hijo fuera rechazado por la escuela y no consiguiera cupo, pero... Le hice caso al mensaje del letrero.
Al entrar, me recibieron varios docentes con un cariño como si me conocieran desde siempre, todos fueron muy amables y muy corteses, no cabe duda que la energía cambia completamente cuando cambias tu estado de ánimo, yo solo estaba cansada de caminar, acalorada y preocupada, pero, ese letrero el mensaje me llenó de mu y buena energía.
Y pensaba para mis adentros, hablando con Dios, de verdad muchas gracias, luego de hablar con la directora, aceptó a mi niño en la institución y casi que la abrazo, camino de regreso a casa, voy agradeciendo todo lo poco que tengo, lo que empiezo a construir de nuevo y a pesar que tengo tantas necesidades y tanto temor, elijo ser feliz y mantener una buena actitud, porque necesito rodearme de excelente vibra para que todo fluya.
Seamos ese fuerza positiva que ayude a cambiar el mundo de los demás. Todo cambia con una sonrisa, con una buena palabra en el momento necesario, a veces voy en la calle y gente desconocida me sonríe, buenos días, buenas tardes ¡Qué maravilla!
Maravilla como mi siguiente ejemplo, así se vería mi diseño impreso en una franela.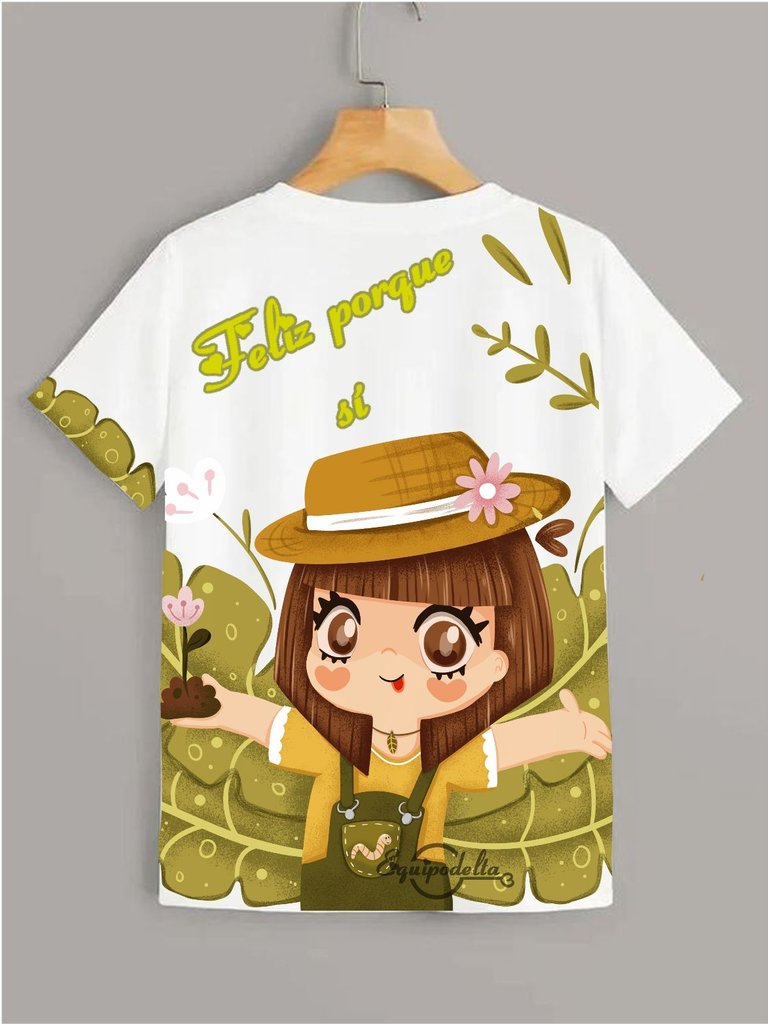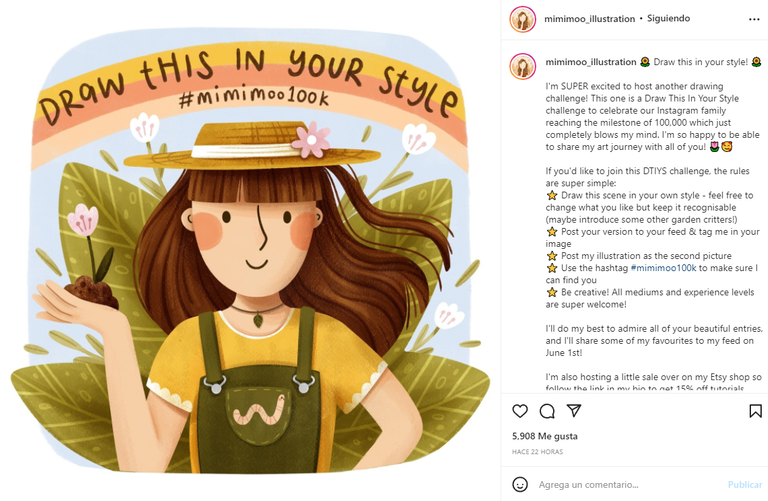 Draw this in your style 🌻 @mimimoo_illustration (Mimi Purnell)


Let's meet another illustrator Mimi Purnell has launched this challenge in which I participate today to celebrate her 100,000 followers on the social network Instagram.
And she deserves it, because she is a professional in her work, she teaches art classes, has her own blog and is in all social networks, she is a very active person and her personality is very positive and cheerful.
Mimi has the particularity that she uses her color palette very defined, it is common in her designs so we know it is her own.
In her social media statuses she is always posting messages of optimism, encouragement to improve and showing that we can achieve what we want.
With all the good vibes she shows, who wouldn't want to follow her? It's wonderful to have found her, because in addition to her works are super cute and beautiful, her designs can tell stories and fill us with beautiful feelings. I invite you to follow her.
With all this good vibes, I invite you to see my step by step.

Conozcamos a otra ilustradora Mimi Purnell ha lanzado este reto en el cual participo hoy para celebrar sus 100,000 seguidores en la red social Instagram.
Y es que muy merecidos los tiene, ya que es profesional en su trabajo, da clases de arte, tiene su propio blog y está en todas las redes sociales, es una persona muy activa y su personalidad es muy positiva y alegre.
Mimi tiene la particularidad que usa su paleta de colores muy definida, es común en sus diseños por lo tanto sabemos que es propio de ella.
En los estados de sus redes sociales siempre está colgando mensaje de optimismo, de ánimo para mejorar y enseñando que podemos lograr lo que queremos.
Con toda esa buena vibra que muestra ¿Quién no querrá seguirla? Es maravilloso haberla encontrado, pues además sus trabajos son super cutes y hermosos, sus diseños bien pueden contar historias y llenarnos de sentimientos hermosos. Te invito a seguirla.
Con toda esta buena vibra, te invito a ver mi paso a paso.





Luckily in digital we can copy and paste to help the design look proportionate or not have to repeat shapes. What I did with the leaves in the sketch.
I loved my whole design, I spent many hours giving it love. From the beginning I wanted to draw her with that Cleopatra haircut but she ended up looking more like Dora the explorer, but she still looks pretty.
I thought it would be difficult to draw the hat but the truth is that it was easy, I used the ellipse tool, I definitely loved the colors used.
The base color is applied, for this case filling following the lines of the sketch along with folders and different canvases for each color.

Por suerte en digital podemos copiar y pegar para ayudar que el diseño quede proporcionado o no tener que repetir formas. Lo que hice con las hojas en el boceto.
Amé todo mi diseño, pasé muchas horas dándole amor. Desde un principio quise dibujarla con ese corte de cabello tipo Cleopatra pero como que terminó pareciéndose más a Dora la exploradora, aun así no deja de verse bonita.
Pensé que sería dificultoso el sombrerito pero la verdad es que fue sencillo, para ello me ayudé de la herramienta elipse, definitivamente amé los colores empleados.
El color base se aplica, para este caso rellenando siguiendo las líneas del boceto junto con carpetas y lienzos diferentes para cada color.



It starts to fill with life once I draw the eyes and give it the details of leaves and flowers in the background. Besides this I found the background color too flat, so I added some depth using the Spray brush and a darker tone.
The next step I had a lot of fun, because the hair was achieved thanks to the Pencil brush (Rough 2) in two shades, one light and one darker to the base color respecting the ones used for the challenge. In addition to this I added the shading with the Airbrush and Spray brush.

Comienza a llenarse de vida una vez dibujo los ojos y le di los detalles de hojitas y florecitas al fondo. Además de esto me pareció muy plano el color de fondo, así que agregué un poco de profundidad usando el pincel Pulverización y un tono más oscuro.
El siguiente paso me divertí mucho, pues el cabello estuvo logrado gracias al pincel Lápiz (Áspero 2) en dos tonalidades, una clara y una más oscura al color base respetando los todos empleados por el reto. Adicional a esto agregué el sombreado con el pincel Aerógrafo y Pulverización.



Few steps bring us closer to the end of the design, in the next one I apply the skin shading, it is the same tone, only I manipulate the opacity of the layers.
The next step is dedicated to the details and the shading of the clothes, here I use the Pencil brush (Rough 2) for the shadows, add the pocket and draw the curious worm.

Pocos pasos nos acercan al final del diseño, en el siguiente aplico el sombreado de piel, es el mismo tono, solo que manipulo la opacidad de las capas.
El siguiente paso lo dedico a los detalles y el sombreado de la ropita, aquí uso el pincel Lápiz (Áspero 2) para las sombras, agrego el bolsillo y dibujo la curiosa lombriz.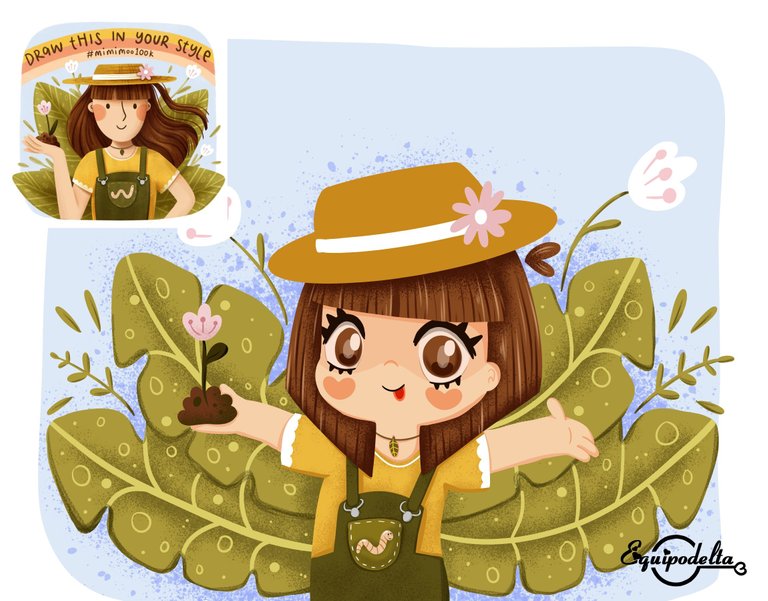 In the final stretch, it corresponds to give shape to the leaves, I thought it would be more difficult because it is my first time in this technique.
To give darkness or shading I just followed the lines of the sketch and used the Pencil brush (Rough 2), then Spraying for shading and the lines of the leaves with the Pencil brush in a lighter tone.
That's all my dears, I hope you liked my version. Good vibes to you.

En la recta final, corresponde a darle forma a las hojas, pensé sería más difícil pues es mi primera vez en esta técnica.
Para dar oscuridad o sombreado solo seguí las líneas del boceto y use el pincel Lápiz (Áspero 2), luego Pulverización para sombrear y las líneas de las hojas con el pincel Lápiz en tono más claro.
Es todo queridos, espero les gustara mi versión. buena vibra para ustedes.




PNG Format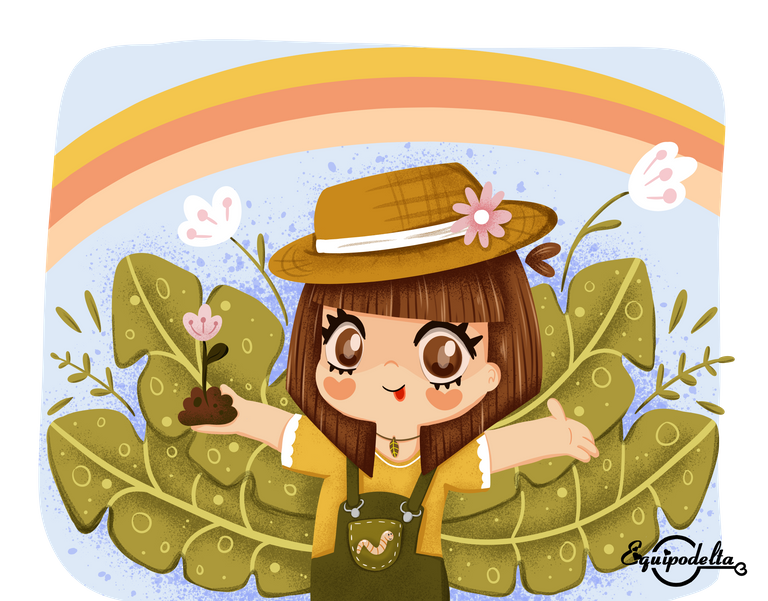 Always decide to be happy, change your world, in this way you will help to change the world of others in a positive way.
Decide siempre ser feliz, cambia tu mundo, de esta forma ayudarás a cambiar el de los demás en forma positiva.
💚​💚​💚​💚​💚​💚​💚​💚​💚​💚​💚​💚​💚​💚​

I'm a contributor of royalty-free images
Soy contribuyente de imágenes libres de derechos de autor



Hacks, DIY, Crafts, handmade arts Community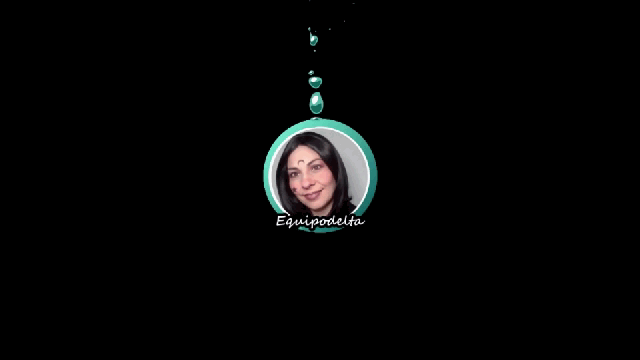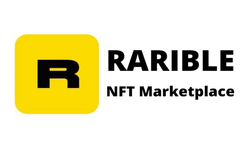 ---
---