Mis Aventuras en Hive, encuentro con la comunidad 🥳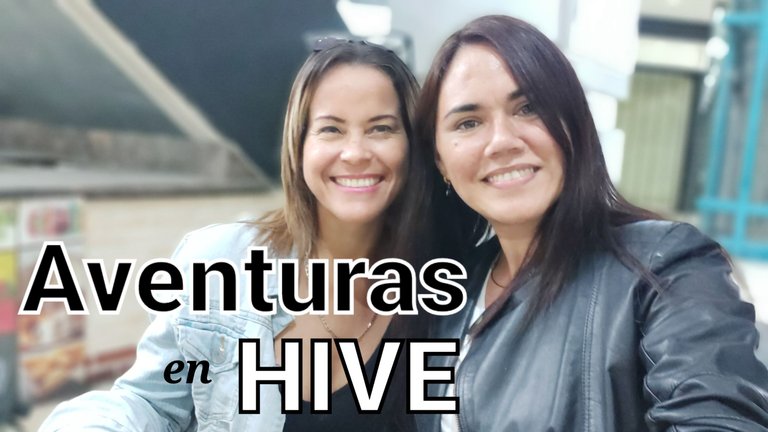 Conocer a los miembros de la comunidad Hive, es una actividad que me gusta y que hemos practicado desde la antigua blockchain, en principio porque nos conecta y porque nos hace ser más cercanos, conocer nuestras experiencias y estrechar esos lazos de amistad que se desarrollan en la plataforma.
Mi espacio "Aventuras en Hive" me confirma que dar el paso y acercarnos a la comunidad es la forma más fácil de descubrir la verdadera energía que cada uno guarda.
En un blog aunque dejamos letras, también dejamos nuestra esencia, pero cuando nos acercamos de forma personal a alguien que solo leemos, nos damos cuenta que faltaba algo más por descubrir, que puede ser su sencillez, su tono de voz real, la energía que transmite y más.
De todas las personas que conozco en este mundo blockchain, me sorprenden al conocerlos y con otros confirmo que son tal como los imaginaba.
En Hive, quiero tener muchas Aventuras para conocer a la comunidad
Si es primera vez que me lees, Aventuras en Hive, es un espacio tipo que que se transmite
#env
ívo desde plataforma de Twitter y Discord, para así dar a conocer HIVE desde los testimonios de la comunidad; es una forma diferente de llegar a más personas para que se unan a esta brillante plataforma.
En los primeros minutos hablo sobre HIVE, les motivo a través de una frase o palabra y luego comparto con un hivers, alguien de la comunidad quién en una amena entrevista nos cuenta sus experiencias, vivencias en la blockchain de HIVE y de lo que ha significado en su vida.
Aventuras en HIVE se transmite en vivo, en la plataforma de Twitter porque quiero compartir con más personas lo que significa HIVE, y que sean los participantes de esta Blockchain quienes compartan los beneficios que nos ofrece HIVE, de una forma natural y diferente.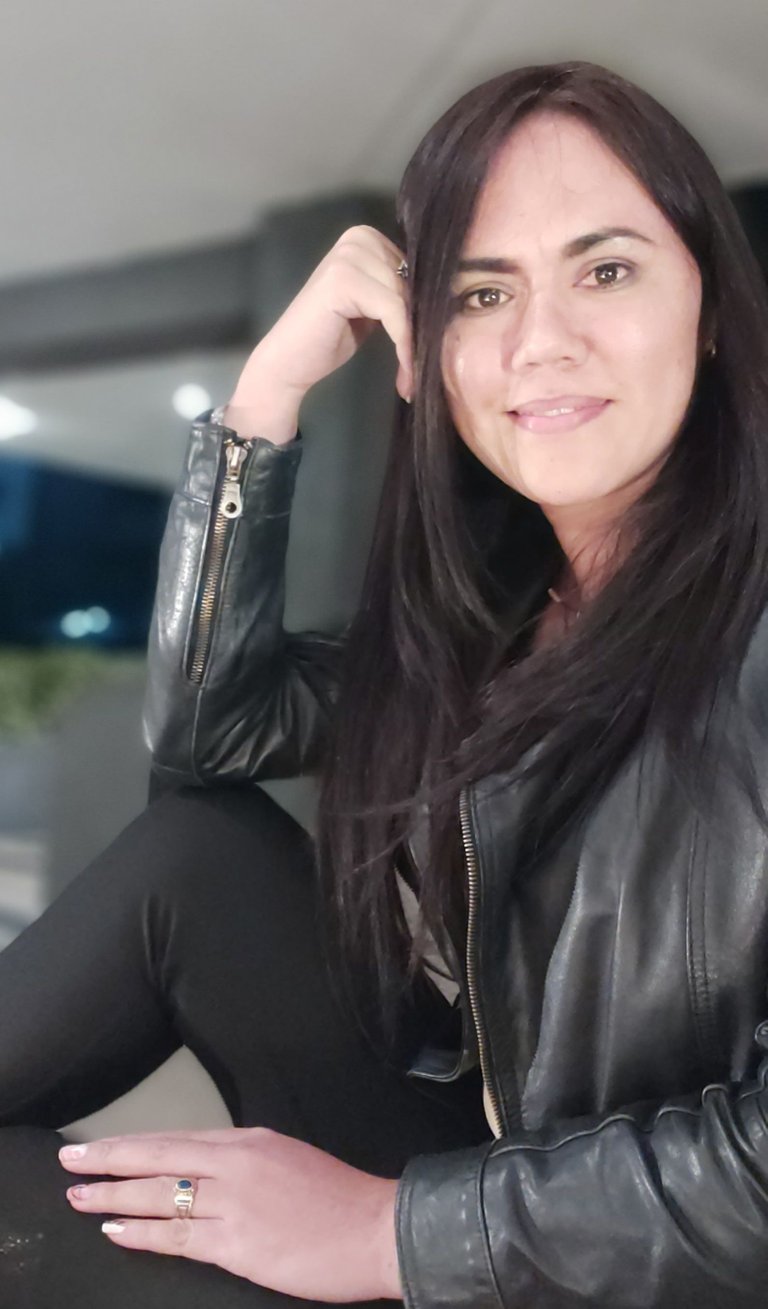 Getting to know the members of the Hive community is an activity that I like and that we have practiced since the old blockchain, in principle because it connects us and because it makes us closer, know our experiences and strengthen those bonds of friendship that develop on the platform.

My space "Adventures in Hive" confirms to me that taking the step and getting closer to the community is the easiest way to discover the true energy that each one of us keeps.

In a blog, although we leave letters, we also leave our essence, but when we get up close and personal with someone we only read, we realize that something else was missing to discover, which can be their simplicity, their real tone of voice, the energy they transmit and more.

Of all the people I meet in this blockchain world, I am surprised to meet them and with others I confirm that they are just as I imagined them.

Now, if this is the first time you find me with this information I just want our Blockchain to be more and more known in the best way, from those who dare to live the Hive experience.

If this is the first time you read me Adventures in Hive, it is a space that is transmitted #envívo from Twitter and discord platform, in order to publicize HIVE from the testimonies of the community; it is a different way to reach more people to join this brilliant platform.

In the first few minutes I talk about HIVE, I motivate them through a word and then I share with a hivers, someone from the community who in a pleasant interview tells us about your experiences in the HIVE blockchain and what it has meant in his life.

Adventures in HIVE is transmitted live on the Twitter platform because I want to share with more people what HIVE means, and that the participants of this Blockchain are the ones who share the benefits that HIVE offers us, in a natural and different way.

Translated with www.DeepL.com/Translator (free version)

Encuentros con Hive…
@maleidamarcano es una hiver de las que tiene bastante tiempo acompañándonos tanto en en el mundo de Hive como en nuestros grupos; aunque tenemos mucho tiempo conversando, fue después de casi 4 años que nos encontramos personalmente, siempre en contacto aunque estemos en "altas o bajas" como dice ella.
La cita fue en la ciudad de Caracas, debido a que Male tuvo que resolver unos asuntos personales. Aprovechamos de reunirnos, conocernos personalmente y tomarnos un café. Algo bastante improvisado, pasamos un rato agradable.
Hive motiva a que podamos realizar este tipo de reunirnos y hacer de estos encuentros momentos de anécdotas y para hablar más de Hive. Además nos da motivos para este post, en estos encuentros no hay momentos de silencio porque los temas son en torno a HIVE.
Encounters with Hive...

@maleidamarcano is one of those who has been with us for a long time, both in the world of Hive and in our groups; although we have been talking for a long time, it was after almost 4 years that we met personally, always in contact even if we are in "highs or lows" as she says.

The appointment was in the city of Caracas, because @maleidamarcano had to resolve some personal matters. We took the opportunity to meet, get to know each other personally and have a coffee. Something quite improvised, we had a nice time.

Hive motivates us to make this kind of meeting and make of these encounters moments of anecdotes and to talk more about Hive. It also gives us reasons for this post, in these meetings there are no moments of silence because the topics are about HIVE.

Translated with www.DeepL.com/Translator (free version)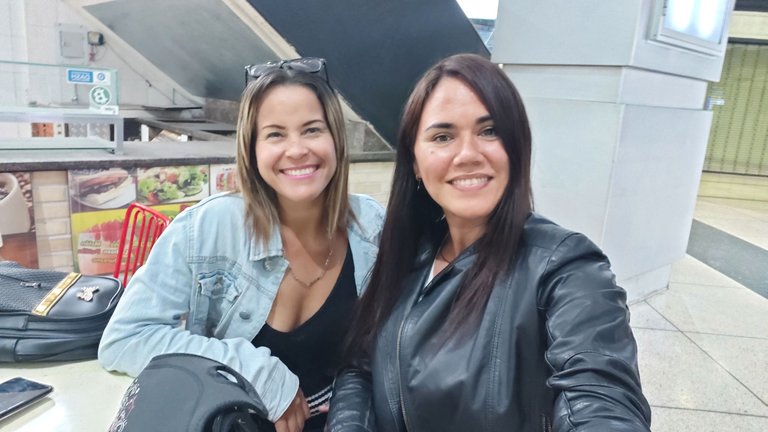 Sobre la merienda…
Compramos unos Golfeados muy ricos y además café para acompañarnos. Los Golfeados son unos dulces típicos venezolanos, son como panes rellenos de papelón y queso; además lo sirven con una ración de queso de mano de decoración. El queso de mano también es típico de Venezuela; dos sabores deliciosos y combinados son más ricos. Espero se aprecien en las fotos.
Después de comer nuestro dulce y tomar café, seguimos con la conversa sobre Hive, nos tomamos fotos y quedamos en que en su próxima venida nos volveremos a encontrar para comernos unas cachapas con queso en un lugar que está cerca y son muy deliciosas. Ya después verán el post.
Espero seguir conociendo más miembros de la comunidad personalmente.
Loving Hive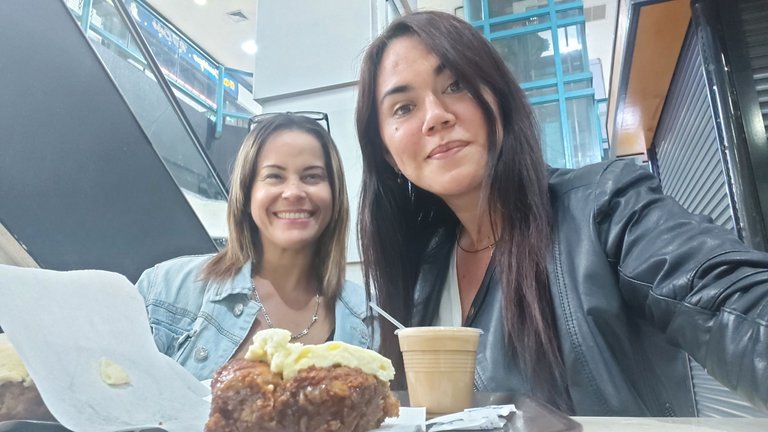 About the snack...

We bought some delicious Golfeados and coffee to go with them. Golfeados are typical Venezuelan sweets, they are like beards filled with papelon and cheese; they are also served with a portion of hand cheese for decoration. The papelón and the hand cheese are also typical of Venezuela; two delicious flavors and combined they are even richer. I hope you can appreciate them in the pictures.

After eating our sweet and drinking coffee, we continued with the conversation about Hive, we took pictures and we agreed that in his next visit we will meet again to eat some cachapas with cheese in a place that is nearby and is very delicious. You will see the post later.

I hope to continue getting to know more members of the community personally.

Loving Hive

Translated with www.DeepL.com/Translator (free version)
Así van las estadísticas de Twitter 🥳🥳

This is how the Twitter stats are going
Histórico de Estadísticas en Twitter 2022
Esta semana estuvimos con @mafalda2018
https://twitter.com/enmymente/status/1544475869523189760?t=VfXscPs5Zx63XWZ-c6rTQQ&s=19
INICIATIVA
Nos encanta incentivar a la comunidad a que sean parte de un movimiento positivo para Hive en las redes sociales tradicionales, para así dar a conocer una de las mejores plataformas; es por eso que te invitamos a que participes en esta iniciativa:
Comenta esta publicación y cuéntanos lo que piensas de este tipo de #podcast. Premio Sorpresa para el mejor comentario.

Promocionaré un post en Twitter de los que comenten este post en las primeras 24 horas después de su publicación; desde mi cuenta @enmymente
Acompáñanos en el Discord de @Rutablockchain cada martes a las 20:00 Hrs..
…Participa….
INITIATIVE

> >- We love to encourage the community to be part of a positive movement for Hive in traditional social networks, in order to spread the word about one of the best platforms; that's why we invite you to participate in this initiative: > >- Comment on this post and tell us what you think about this kind of #podcast. Surprise prize for the best comment.
I will promote a post on Twitter of those who comment on this post in the first 24 hours after its publication; from my account @enmymente.
Join us on the @Rutablockchain Discord every Tuesday at 20:00 Hrs.

Te invito a ver mi cuenta de Arte @enmy
---
---