Do you care about strengthening the moral code of your children?
​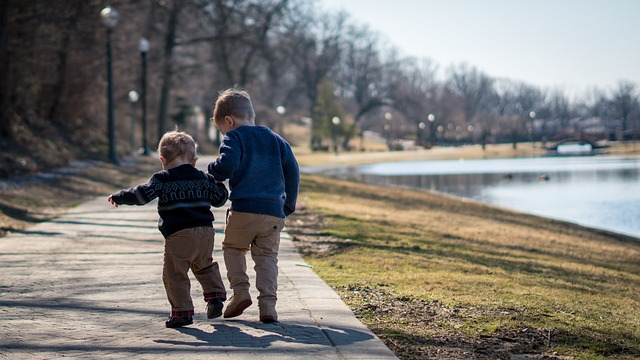 Source
When talking about the education of children, we have to connect with all those patterns of behavior that we acquire over time, in short, with the passing of life, we all develop in our mind a moral code, and this is fed by everything we are taught by our parents and teachers in schools, and then as adults we put our moral code to the test.
It is necessary to emphasize that to stay alive we must feed ourselves, and this aspect is transferred to everything we do, including those things that we do not touch or see as our thoughts, and its role in the construction of the moral code in the human body, our moral code is fed by the values that we are instilled in life, The new societies that are arising urgently require a restructuring of the moral code of their youth, which allows them to be socially adapted to the constant changes, and that these changes do not make trisa their moral codes, manufactured at home.
As parents we always have the duty to provide the best home education to our children, and worry about incorporating in their teachings ethical standards that can counteract some negative behaviors to coexistence with the rest of the people, and we know that these standards are not obtained only with their natural biological development, parents as the main social figures are the ones called to perform this vital task, this is how the education in values of our children the best strategies that as parents we can provide them.
One of the best benefits that the great technological impulse has given us is to place in the hands of parents an open and enormous informative channel on how to educate their children in values, and in any other aspect, and for this, it is not enough to tell them to behave in this way, do not do such a thing, if we do it, the best teaching is practiced with our example, it is this way as parents we have to be models of faithful fulfillment to the values and ethical principles that we want for them, to teach with our behavior, many are the values of enormous weight for them, and that will make them men and women of better coexistence.
The choice of these values can be at the discretion of parents and shared with teachers in schools, however, among some of these values we can mention, responsibility as this value helps them to be aware of their actions wherever they go, generosity is another value to develop in them, when small the child is usually somewhat selfish with other children, They are just children, but it is very necessary to follow up on this and correct it along the way with the best possible understanding so that it is not imposed but acquired by their own reasoning, tolerance is essential in the growth of children, they live in permanent contact with many people, and that will not change over time.
To teach them the good sense of humility, gratitude, honesty, the so necessary empathy, the care of their self-esteem, without believing themselves to be the best, but, neither believing themselves to be less than anyone, an infallible value, the value of friendship, this helps them not to feel alone in some stage of life, persistence, the good character that bends their high temperament, and of course, the value of happiness, it is for happiness that we throw ourselves into life for the conquest of happiness.
Many are the values to take into account that allow us to educate our sons and daughters from home, and in this way to reinforce their moral code, it is necessary that as parents we have this constant concern, and we will reap the best fruits with the behavior of our children before life and before the people with whom they have to live, to forge a better world.
---
---