The WoW has arrived!
         And here they are, the latest acquisition.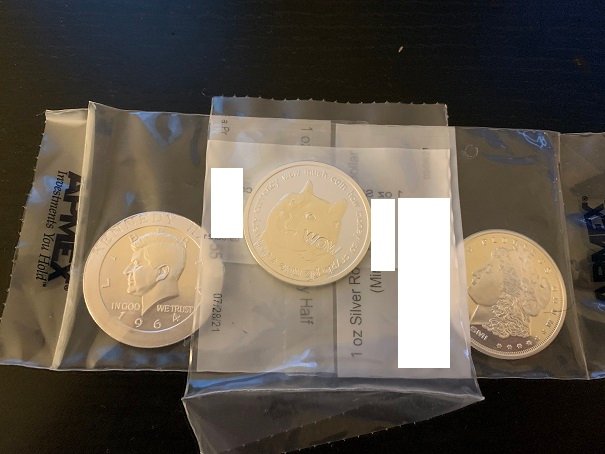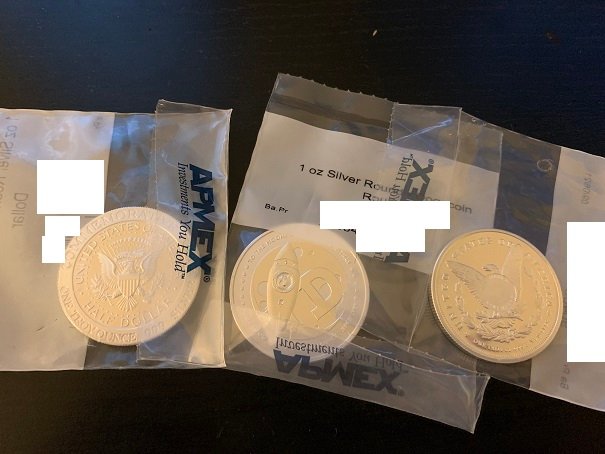 I had mentioned about the silver Doge recently. To be frank, it would have made a ton more sense to get the gold one, but the silver one will suffice, for now.
         As you can see above, I also bought a Kennedy Half-dollar as well as a Morgan Dollar. Unfortunately, they aren't real government mints. But, to me, silver is silver. It would actually cost me more to obtain legitimate half dollars and whatnot. When I put things in that context, the purchase seemed more like a bargain than not.
         Of course, in this round of shopping spree, I decided to pick up a silver item I've been passing over for a while.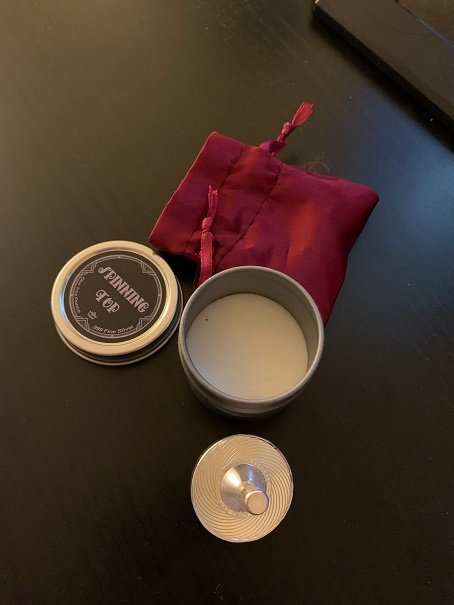 It's a silver spinning top! It's made from one ounce of silver. The reason why I have stayed away from it for so long was because its cost was worth 2oz of silver. Yeah, I've finally gone off to the deep end where I am buying things for entertainment. Well, there's a first time for everything.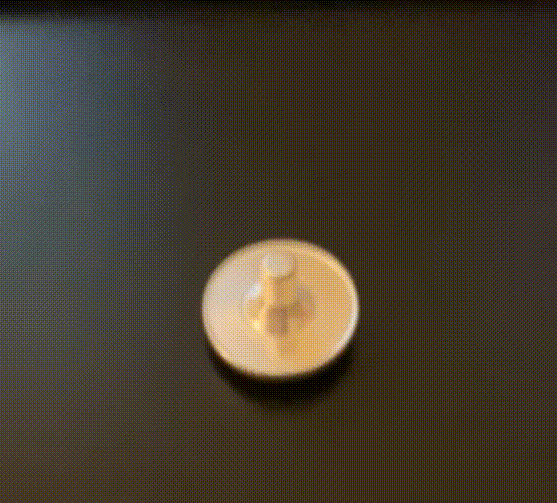 To my surprise, the top was very balanced and spun like any other. I can appreciate that kind of craftsmanship. It does make the "premium" I paid for seem worth it. Don't know about you, but I was definitely impressed.
Posted Using LeoFinance Beta
---
---