Six hours is not enough for a hammer
         I managed to finish my tongs in my last blacksmithing class. I had to cut the straight piece in half and punch holes and join them with a rivet. In that class, I finally realized the point of the peen of the hammer. It's so that you could pound a metal cylinder into a rivet.
         After some oiling and clean up, this is the finished piece: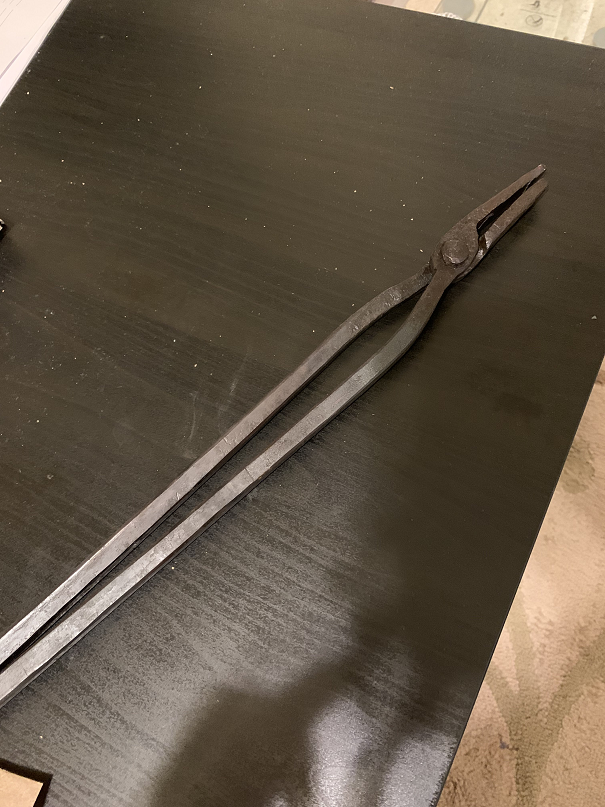 Despite not looking perfectly symmetrical, the tongs do their jobs. I like one end sticking out a bit as it is easier to scoop up hot metal as I grab it. The instructors also prefer their tongs to have that scooping capability.
         As for the hammerhead, I was able to do more work on its shape and further the annealing process. In short, we were manipulating the lattice structure of the head. It was fun using the hydraulic press for the first time in my life.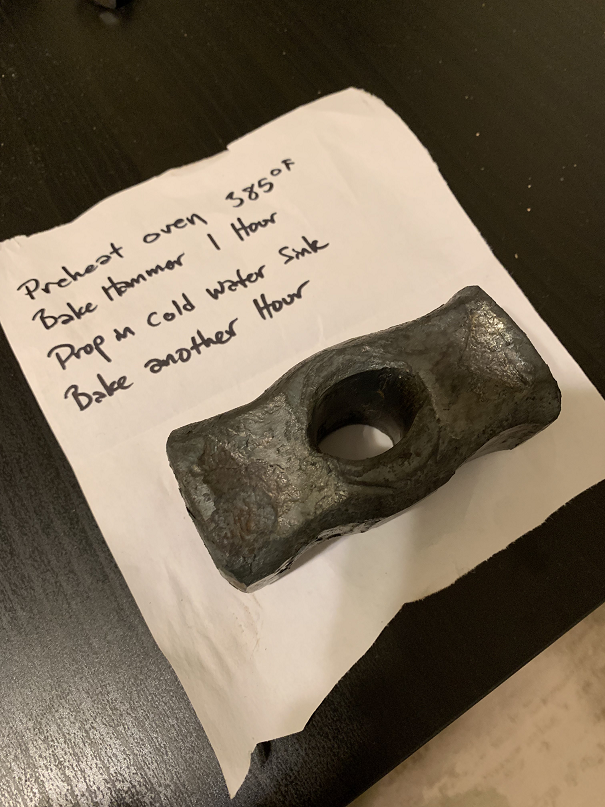 You may not be able to see the inside clearly, but the hole has a more hourglass shape if you feel it. The idea is that when I put the wedge to lock in the handle, the two pieces will stay together. A cheap hammer has an exact round hole which the head would eventually fly off the handle through use.
         As you can see from the instructions, I did part of the tempering at home. I realized there are many similarities between my line of work and blacksmiths. We both work with materials in our field with good understanding. Above us are the material scientists and pathologists who have more in-depth knowledge of what was happening.
         In the end, the hammer is not complete. I will need another session to finish the project.
---
---