It's ready!
         I spent some time on Monday trying to finish up my hammer. I had to do some unexpected woodworking. I have not tried to work with wood since that one semester back in high school.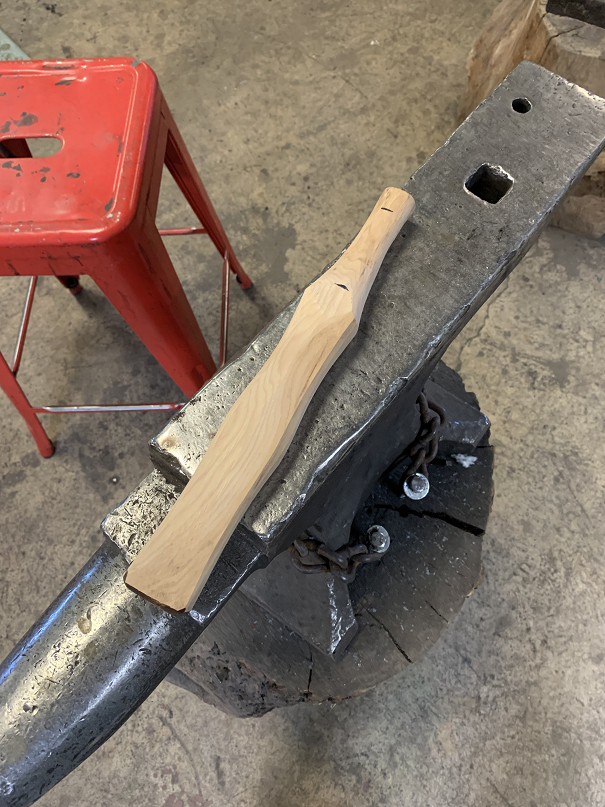 The blacksmith instructor did teach me how to choose a block of wood based on the grains to be the handle. Then, I had to cut it into the shape I needed to get the hammer head in. The cool part about this process was I could choose the shape of the handle that would fit into my hand better.
         The instructor taught me that I should modify the hand tools I buy from the store. Somewhere along the line of modernization, people have accepted what we get from the production line is what we are stuck with using.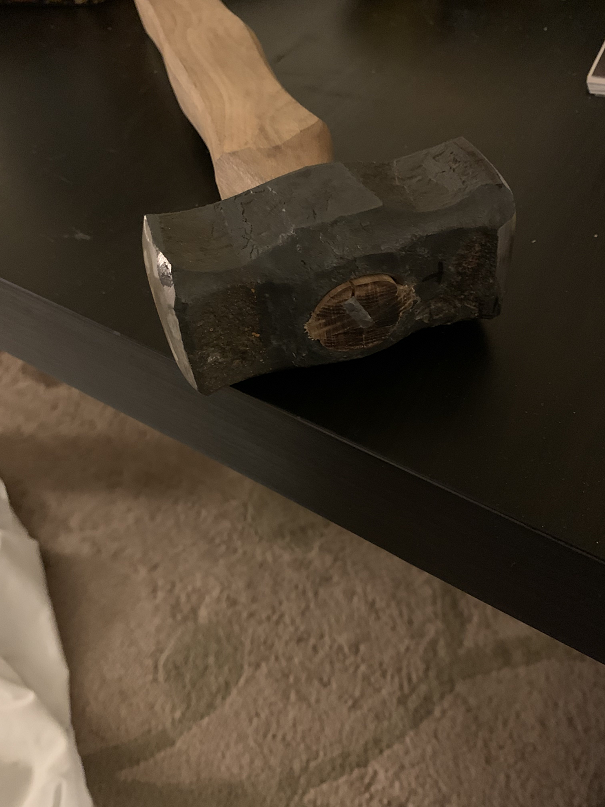 Once the head fitted in, it was time to lock it in. I drove a wooden wedge into the top. The inside of the head is more of an hourglass shape. The splitting of the end of the handle causes the wood to prevent the head from flying. I then sanded off the excess wood. The metal wedge you see there holds the wedge and the handle together.
         My hammer is now functional. The right side is the flat end. The left side is supposed to be a more rounded end for heavier hitting. As you can see, I have not managed to create a more rounded shape. It's not supposed to be like the ball end of other types of hammers. The process required a lot of steel grinding. Think of the machine you would use to sand wood, but with longer belts and much more hazardous.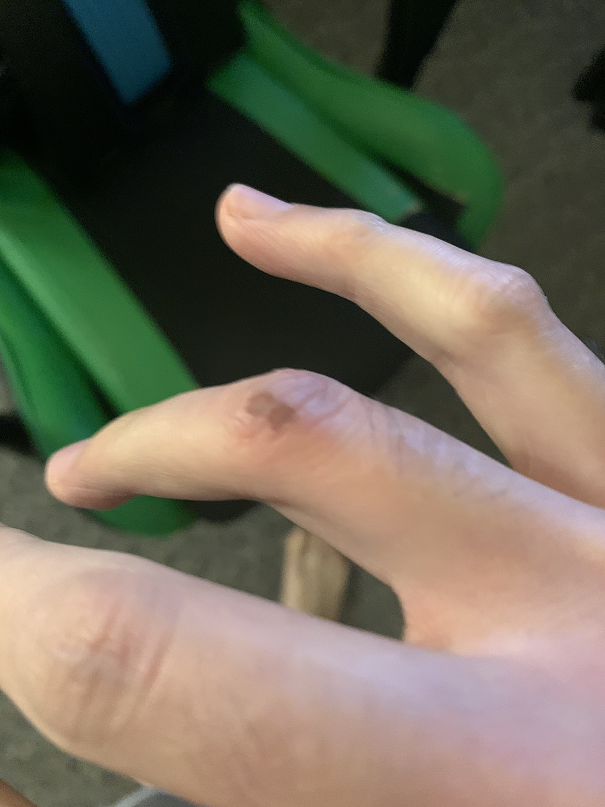 When you are not careful, you could take a chunk of flesh off yourself. I was lucky it was a mere contact with the belt. It's black because of the heat and friction generated from grinding the hammer head.
---
         I'll try using that hammer in future classes to see if its needs other finishing touches. I still need to get the round side out, but that's for another time when I book some open forge time. The hammer itself does look kind of rough. However, I prefer that look anyhow. I don't think tools need to be shiny. They need to be good at their purpose.
---
---