First Attempt at Roast Beef
         I was back on the experimentation board this past weekend. I decided to try my hands at making roast beef. So, I looked up a crockpot recipe online and improvised as I went. The result? Well, it was acceptable for a first try.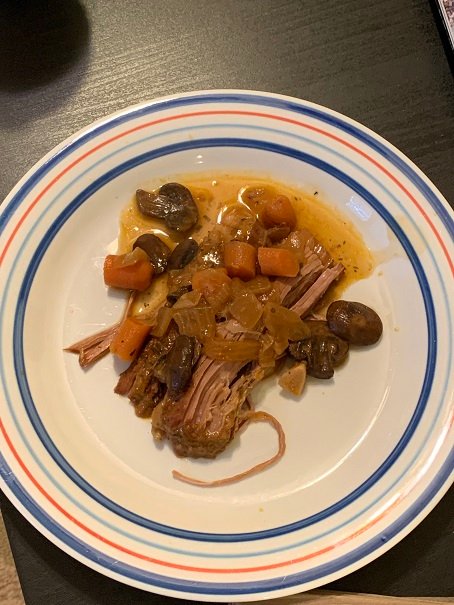 The recipe I used was from AllRecipes.
         As I mentioned in the beginning, I did swap out some ingredients. For example, I used chuck roast instead of whatever cut of meat with bones. In hindsight, the bones might have given more flavor to the mix. The recipe does call for the eventual removal of the bones.
         I chose Baby Bellas for the sliced mushrooms. I skipped the celeries because they are pointless. I replaced carrots with baby carrots since we needed something to snack on. Instead of fresh thyme and rosemary, I used the dried and chopped version. I figured their role was to give extra flavor, so it didn't matter which form I use.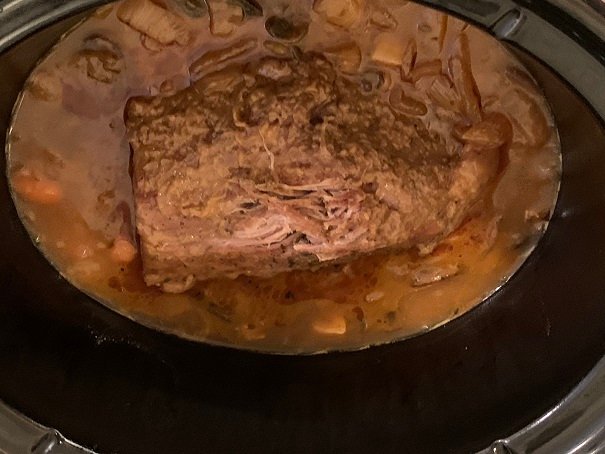 The most important thing was, the meat was tender and came apart with ease. The kid loved it. Of course, it's not as good as the way grandma makes it, but that's a level we won't pass this time. As for the presentation, I'm not the one to care too much about it as long as it's tasty.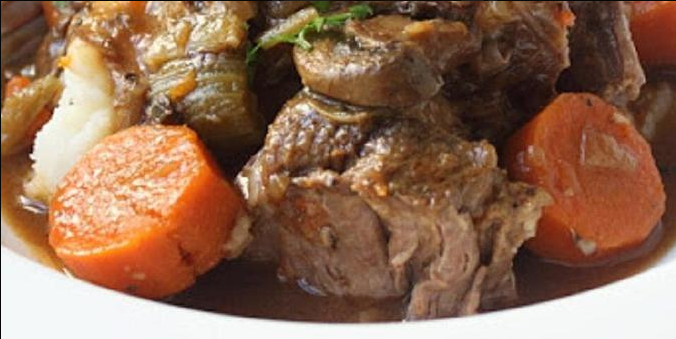 That is a screenshot from the recipe. Yeah, I did an okay job. With the autumn season approaching, I'm excited to use the crockpot more again.
         Anyways, until next time.
---
Posted via foodiesunite.net
---
---