THE POWER OF CULTIVATED TALENT// EL PODER DEL TALENTO CULTIVADO
I salute you all today an bring you greetings from the amazing people of uyo, l do believe you are having a good time already, Am glad to be here, so privileged to be a member of this great community and this wonderful set of persons. I have been so blessed by the #Be-entreprenurer community, I hope to also be a blessing to you all as I share on the subject "The power and impact of a cultivated talent" in the context of this week, this is my second post in this community and I hope it will bless you.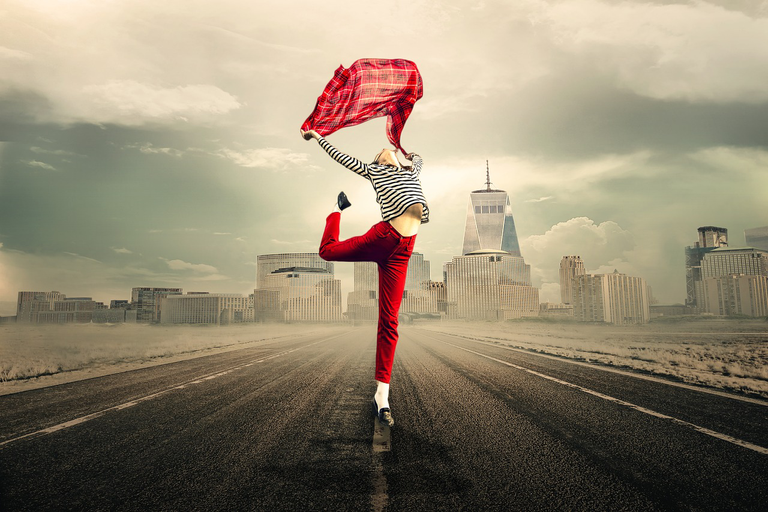 pixabay
I want to share on this today because I see a lots of people with great talent within my environment that dose not translate to value or wealth creation but yet l see a few who are not gifted becoming more relevance than even the gifted hands. I can remember that while in school as we looked at the myth of entrepreneurship, we were told that entrepreneur are born not made, though we argued but we left with it, l did not quite agree with it but with experience now l can know what to say on the subject.
I also remember that the reasons why we were made to agree such, were that In an attempt to profile top entrepreneur, it was seen that the once who made it were school dropout, meaning that the acquired knowledge was not needed for effectiveness in the entrepreneural world but today same can not said, and am not sure such narrative is captured in your environment.
This taught came more heavy as l began to analyze my observation and experience in the entrepreneural world. I have noticed that ignorance is very costly and should never be played with, people who got involved, some didn't live to share their experience.


My reflections
Yes I now agree with the school of thought who believe that entrepreneur are born and l also agree with who say that they are made, my reason for the agreement is that the both of exist in the world of entrepreneur but we will try to look at what advantage they have and why we need the both to be effective and productive as entrepreneurs.
I recently observed that many gifted fellow could not convert the talents into value that can generate wealth but yet I have found those who acquired knowledge and have enable them break the glass celling.

Talent & Skills
Talent are natural abilities to get things done, the most times requires little or less effort because it is an inbuilt character.
The skill is an acquired ability meaning you were not born with it, as such you will need more energy and other resources to get things done, it will not be done so easy as the talented fellow but with time the fellow who acquired the skill will gain productivity level more than the talented fellow due to acquired knowledge and Technics.

Effect of an uncultivated or undeveloped talent
Talent or giftings are amazing and unique in their esense, it is given fundamentally for problems solving but there are limitations to a row talent when it comes to it's problem solving ability. An undeveloped talents will be limited in reach and jurisdiction, the time it will take for the problem to be solved will be longer than necessary.
Undeveloped talented fellow will always engage in an uncalculated risk, not minding the outcome, the resources that will be used in an attempt will be worth Three or more attempt but then all will go for just one attempt.
Undeveloped talent in most cases often generate very little or no value that translate into wealth creation, as such will always leave the individual at the very low level of life, were people no longer have need of them or their service. I remember few months back in a friend's office were opportunity was about to be given to just one person but there were about three (3) who were interested but we needed to screen out two, at the end of day, the undeveloped talent were dropped.

The impact of cultivated talent
When talent or giftings are cultivated, it creat room and capacity for problems solving ability. Yes the gift is amazing but needs to be cultivated so as to undo limitations and creat several Technics in confronting specific challenges with boldness, l can not in in this article exhaust the impact of cultivated talent in the life of an entrepreneur, it will serve you some risk taking and as well serve your some resources and will place on the platform with men of value.
Every entrepreneur do have need of both the talent and the skills, Incase you are born with amazing gift and talent and have not been cultivated, I tell you the truth, if you don't cultivate or grow them from talent into skills, you will soon realize that the very same platform were you found relevance, has no need of you. The reason is simple, many persons whom you were previously ahead of them have now worked on their capacity and have gain more relevance than you are in the present and that makes your service not needed and you will naturally fede out of the system by default.
As l conclude, if you as blessed with talents, you are unique but please do well to cultivate them and if you are not as well gifted or talented, please you are very much of advantage if you decide to acquired the knowledge, you can still get there if you so decide. Thanks so much for the time, hope to meet you again, feel free to check on my blog. Bless you.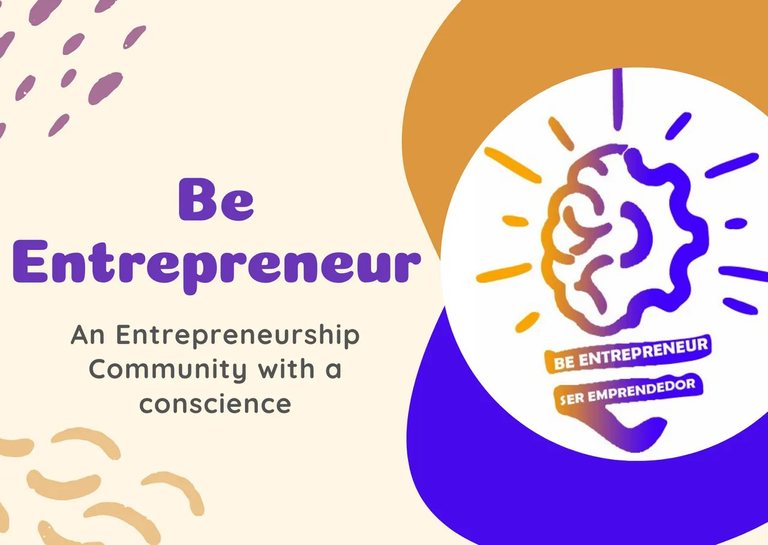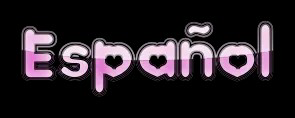 Les saludo hoy y les traigo saludos de la increíble gente de uyo, creo que ya se están divirtiendo, me alegra estar aquí, es un privilegio ser miembro de esta gran comunidad y de este maravilloso grupo de personas. He sido tan bendecido por la comunidad #Be-entreprenurer, espero también ser una bendición para todos ustedes como yo comparto sobre el tema "** El poder y el impacto de un talento cultivado "** en el contexto de esta semana, es mi segundo post en esta comunidad y espero que os bendiga.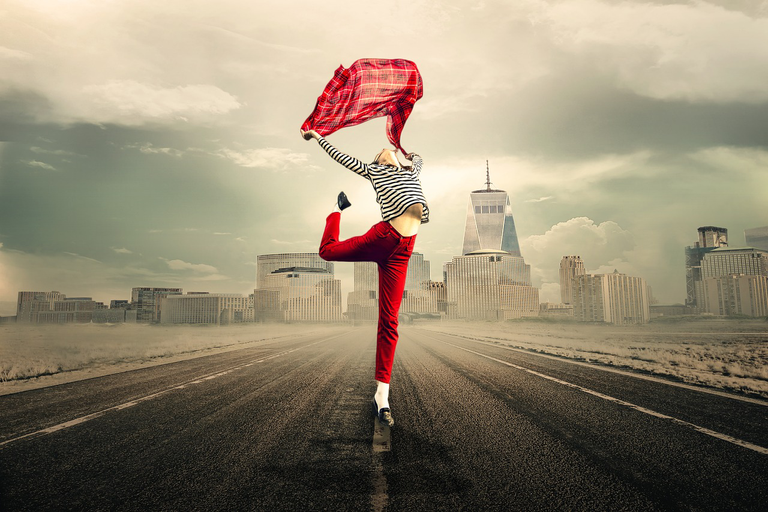 pixabay
Quiero compartir esto hoy porque veo muchas personas con gran talento dentro de mi entorno que no se traducen en valor o creación de riqueza, pero sin embargo veo a unos pocos que no están dotados de convertirse en más relevancia que incluso las manos dotadas.
Recuerdo que en la escuela, cuando estudiábamos el mito del espíritu empresarial, nos decían que los empresarios nacen y no se hacen, aunque discutíamos pero nos quedábamos con ello, yo no estaba del todo de acuerdo pero con la experiencia ahora sé qué decir sobre el tema.
También recuerdo que las razones por las que se nos hizo estar de acuerdo tal, eran que En un intento de perfilar empresario superior, se vio que la vez que lo hizo fueron deserción escolar, lo que significa que los conocimientos adquiridos no era necesario para la eficacia en el mundo entrepreneural pero hoy lo mismo no se puede decir, y no estoy seguro de tal narrativa se recoge en su entorno.
Esta enseñanza se hizo más pesada cuando empecé a analizar mi observación y experiencia en el mundo empresarial. Me he dado cuenta que la ignorancia es muy costosa y nunca se debe jugar con ella, las personas que se involucraron, algunas no vivieron para compartir su experiencia.

Mis reflexiones
Sí, ahora estoy de acuerdo con la escuela de pensamiento que cree que los empresarios nacen y también estoy de acuerdo con los que dicen que se hacen, mi razón para el acuerdo es que ambos existen en el mundo de los empresarios, pero vamos a tratar de ver qué ventaja tienen y por qué necesitamos a ambos para ser eficaces y productivos como empresarios.
Recientemente he observado que muchas personas dotadas no han podido convertir sus talentos en valor para generar riqueza, pero he encontrado a personas que han adquirido conocimientos que les han permitido romper la barrera de cristal.


Talento y habilidades
El talento es una capacidad natural para hacer las cosas, la mayoría de las veces requiere poco o menos esfuerzo porque es un carácter innato.
La habilidad es una capacidad adquirida, es decir, no se nace con ella, por lo que se necesita más energía y otros recursos para hacer las cosas. No será tan fácil como para el que tiene talento, pero con el tiempo el que ha adquirido la habilidad ganará en productividad más que el que tiene talento gracias a los conocimientos y técnicas adquiridos.


Efecto de un talento no cultivado o no desarrollado
Los talentos o dones son increíbles y únicos en su sentido, se dan fundamentalmente para resolver problemas, pero hay limitaciones para un talento fila cuando se trata de su capacidad para resolver problemas. Un talento no desarrollado estará limitado en su alcance y jurisdicción, el tiempo que tardará en resolverse el problema será más largo de lo necesario.
Un compañero con talento no desarrollado siempre correrá un riesgo no calculado, sin importarle el resultado, los recursos que se utilizarán en un intento valdrán Tres o más intentos pero luego todo se irá por un solo intento.
El talento no desarrollado en la mayoría de los casos a menudo generan muy poco o ningún valor que se traduce en la creación de riqueza, como tal, siempre dejará al individuo en el nivel muy bajo de la vida, donde la gente ya no tiene necesidad de ellos o de su servicio. Recuerdo que hace unos meses, en la oficina de un amigo, se iba a dar una oportunidad a una sola persona, pero había tres (3) personas interesadas y tuvimos que descartar a dos.


El impacto del talento cultivado
Cuando se cultiva el talento o los dones, se crea espacio y capacidad para resolver problemas. Sí, el don es increíble, pero necesita ser cultivado con el fin de deshacer las limitaciones y crear varias técnicas para hacer frente a desafíos específicos con audacia, no puedo en este artículo agotar el impacto del talento cultivado en la vida de un empresario, que le servirá para tomar algunos riesgos y así servir a sus algunos recursos y se colocará en la plataforma con los hombres de valor.
Cada empresario tiene necesidad de tanto el talento y las habilidades, En caso de que usted nace con el don y el talento increíble y no se han cultivado, te digo la verdad, si no se cultivan o crecen de talento en habilidades, pronto se dará cuenta de que la misma plataforma se encontró relevancia, no tiene necesidad de ti. La razón es simple, muchas personas que antes estaban por delante de ellos ahora han trabajado en su capacidad y han ganado más relevancia de lo que son en el presente y que hace que su servicio no es necesario y que, naturalmente, fede fuera del sistema por defecto.
Como conclusión, si usted ha sido bendecido con talentos, usted es único, pero por favor, haga bien en cultivarlos y si usted no está tan bien dotado o talentoso, por favor, usted es una gran ventaja si decide adquirir el conocimiento, todavía puede llegar allí si así lo decide. Muchas gracias por el tiempo, espero encontrarte de nuevo, siéntete libre de visitar mi blog. Que Dios te bendiga.


---
---