'DeFi-Powered' Games with Ethereum - ETH printing machine working at full capacity
hey everyone, welcome to another edition of my 'Defi-Powered' Games using Ether as the base currency.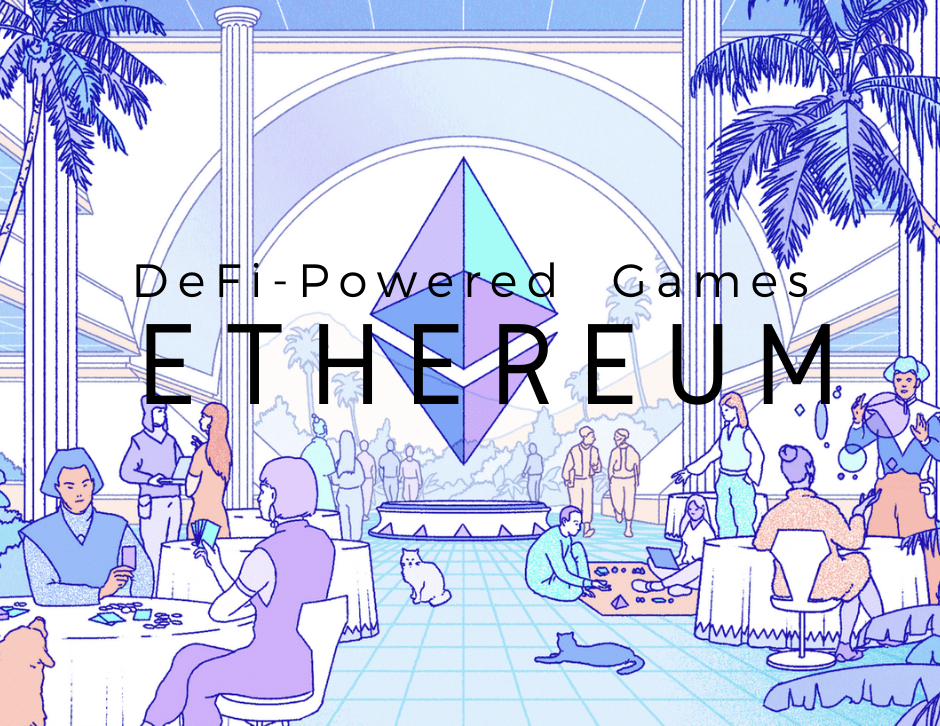 I have a couple of main updates for this week.
I'm farming with a new yield farm aggregator (Autofarm) in the Binance Smart Chain which so far is showing monstrous profits (more details later).

I did a preventive 'take profit' withdrawal of ETH (decreasing my percentage of ownership of the pool).

Added a few fields with more interesting data into the spreadsheet.
---
First, let's show the snapshot (remember to 'right-click' + 'open image in new tab' for better readability:

Let's comment on the new additions:
New 'Yield-Farming profits' tabs. I'll show the amount farmed in ETH + others (if any). In 5 days I farmed 0,029 ETH + 0,39 AUTO; which at current prices equal to ~250$ [(0,029 * 1800$) + (0,39 * 550$)]. I'm basically farming 'for free' in 5 days the amount that I tried to save weekly. Fuck me.

I have withdrawn 2,89 ETH as a 'take profit' measure. This increases the pool% of my friend the 'private investor' (I have added the corresponding boxes).
Note how after the withdrawal of 2,81 ETh (going down from 11,26 to 8,457) the value of all the funds stayed around 14,3K$ (almost equal vs past week). But now the total value in $ invested decreased accordingly.
Basically took 5000$ in profit which I'm taking out of your scrutiny ;)
Meet the new printing machine of the BSC:

I spoiled it a little in my last challenge post. At essence, Autofarm is a yield-farming optimizer protocol (similar to beefy) with much more competitive fees.
On top of the automatizing, the protocol incentivizes your liquidity allowing you to farm their future governance token, AUTO.
A few features of the token AUTO:
13K circulating supply, increasing linearly until 80K (same as beefy).
Founders stake (12K) is locked for 6 months.
7,5M mcap & 56M in TVL vs 65M mcap & 96M TVL from Beefy
fees are used to buyback & burn AUTO
Check their current APY for Ethereum: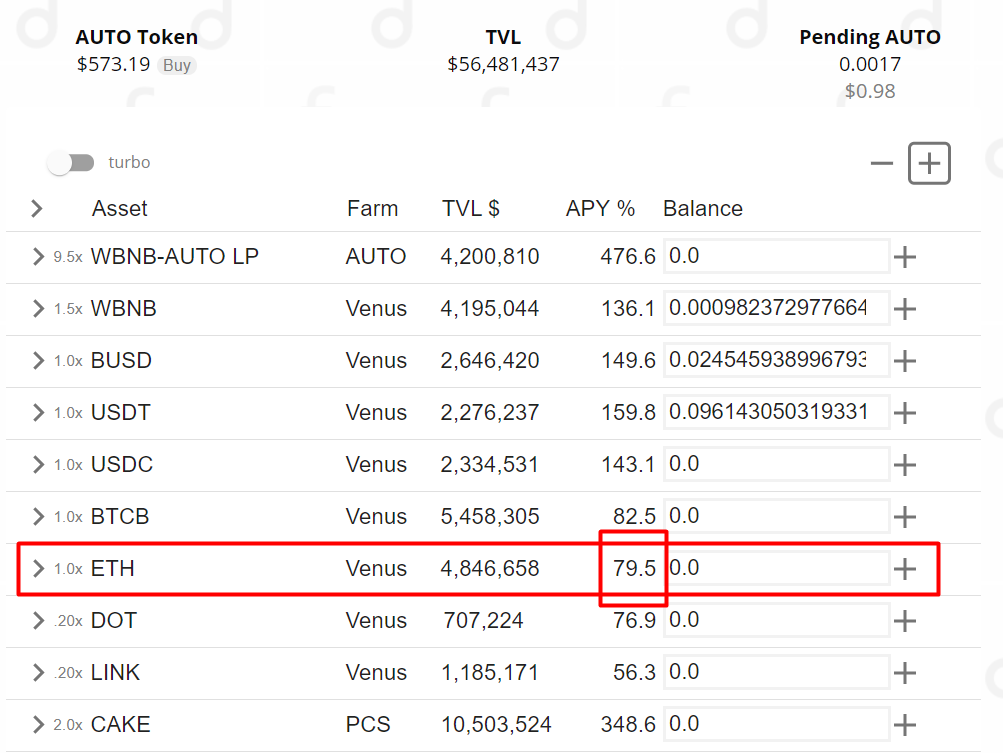 Farming a 79,5% on top of the current allocated ETH (8,45) equals to 0,55 ETH/month or 950$ at current prices. Obviously, this % will be dropping down as there's no AUTO left to farm. Anyway, this is an incredible amount If I manage to compound for some time it will grow into amazing numbers. It truly feels like a money printer.
However, it requires constant monitoring as Binance Smart Chain is a very fast-changing space and what works today won't necessarily have to tomorrow. Not meaning funds are unsafe. It's just that you can't 'let it here' and go away a few weeks/months.
I'm extremely tired today and I need to rest. Today spent like 12h~ in front of the computer.
All the best!

You can follow me on Twitter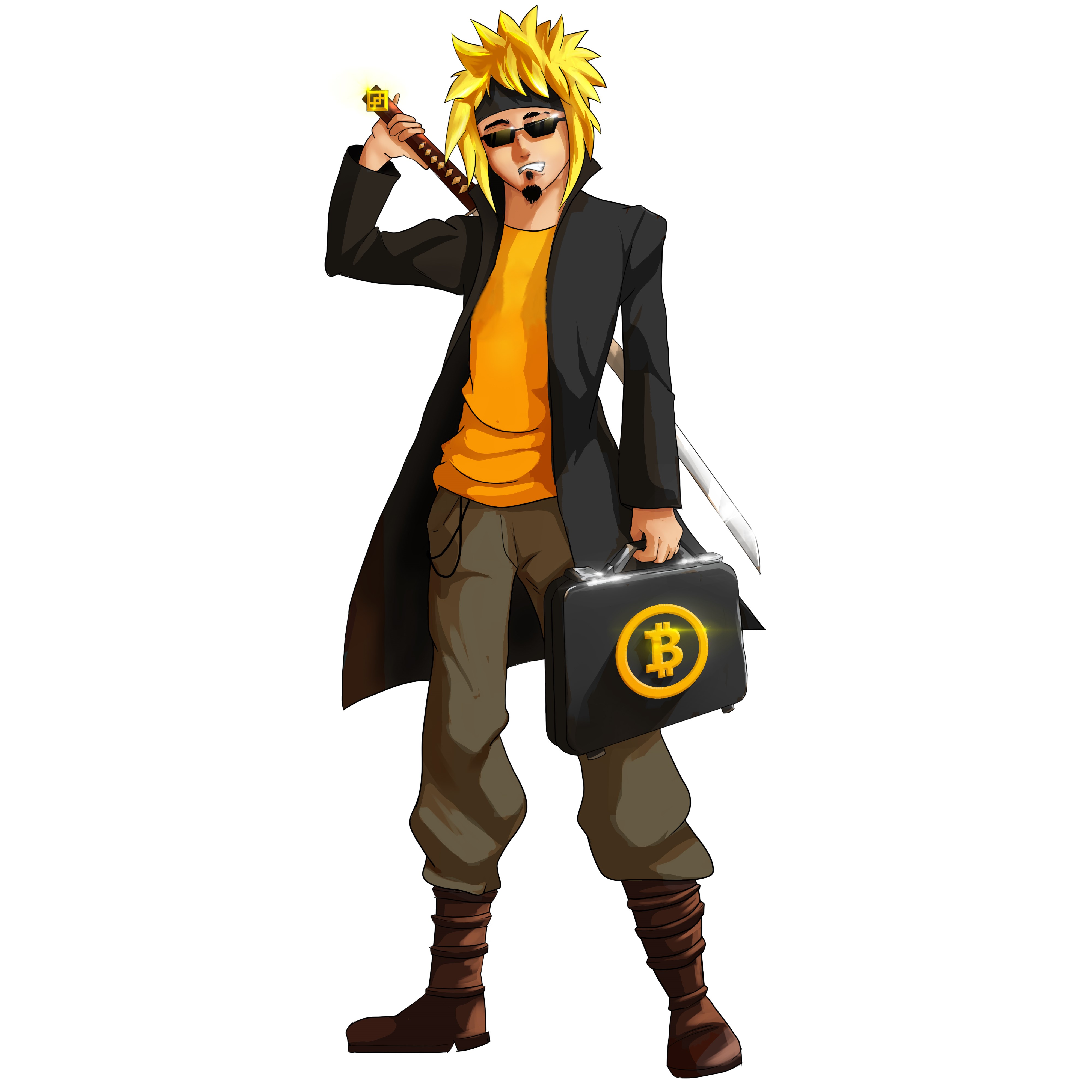 Posted Using LeoFinance Beta
---
---