Drawing with Meic ❤. >< Dibujando con Meic ❤.
Welcome/ Bienvenidos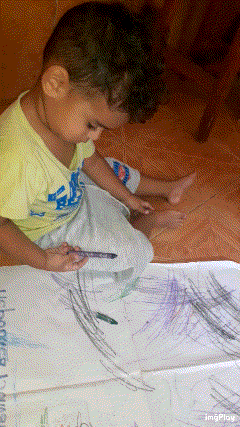 hello my dear mommies and daddies of this great #motherhood #community, I hope that in this new week that is going to begin it will be full of vibes and encouragement to continue fighting for our #family. Today I want to share my little meic, which is the time to start drawing hehehehe, who by the way is an excellent 👌 😌 cartoonist hehehehe 🤣😂😅🤣.
hola mis queridas mamis y papis de esta grandiosa #comunidad de #motherhood, espero que en esta nueva semana que va a comenzar sea de mucha vibras y ánimo para poder seguir luchando por nuestra #familia. Hoy quiero compartirles a mi pequeño meic, la cual ya a llegado la hora de comenzar a dibujar jejejeee, que por cierto es un excelente 👌 😌 dibujante jejejejeee 🤣😂😅🤣.
my little one is going to be two years old, very soon, and he has already started asking me for a pencil ✏ to draw hehehehe 😅🤣😂, but in this case when he is learning you have to be aware, because the consequence of all the painted walls can come hehehe, whose mother was not neglected and her little one made a small drawing on some wall hehehehe 😁.
mi pequeño va a cumplir sus dos años, falta muy poco, y ya comenzó a pedirme lápiz ✏ para hacer dibujo jejejee 😅🤣😂, pero en este caso cuando esta aprendiendo hay que estar pendiente, porque puede venir la consecuencia de todas las paredes pintadas jejejee, a quien madre no se descuido y su pequeño le hizo un pequeño dibujo en alguna pared jejejeje 😁.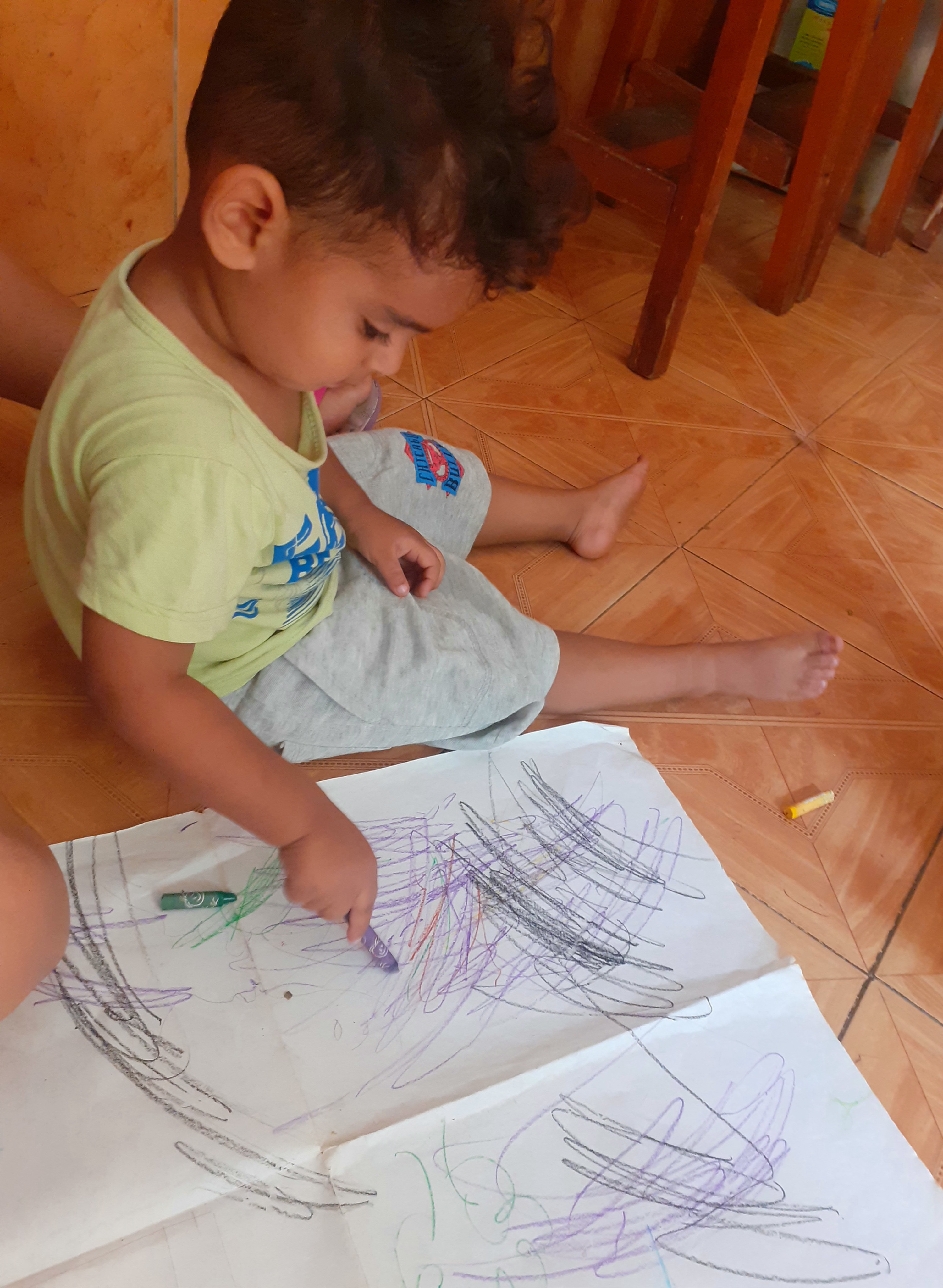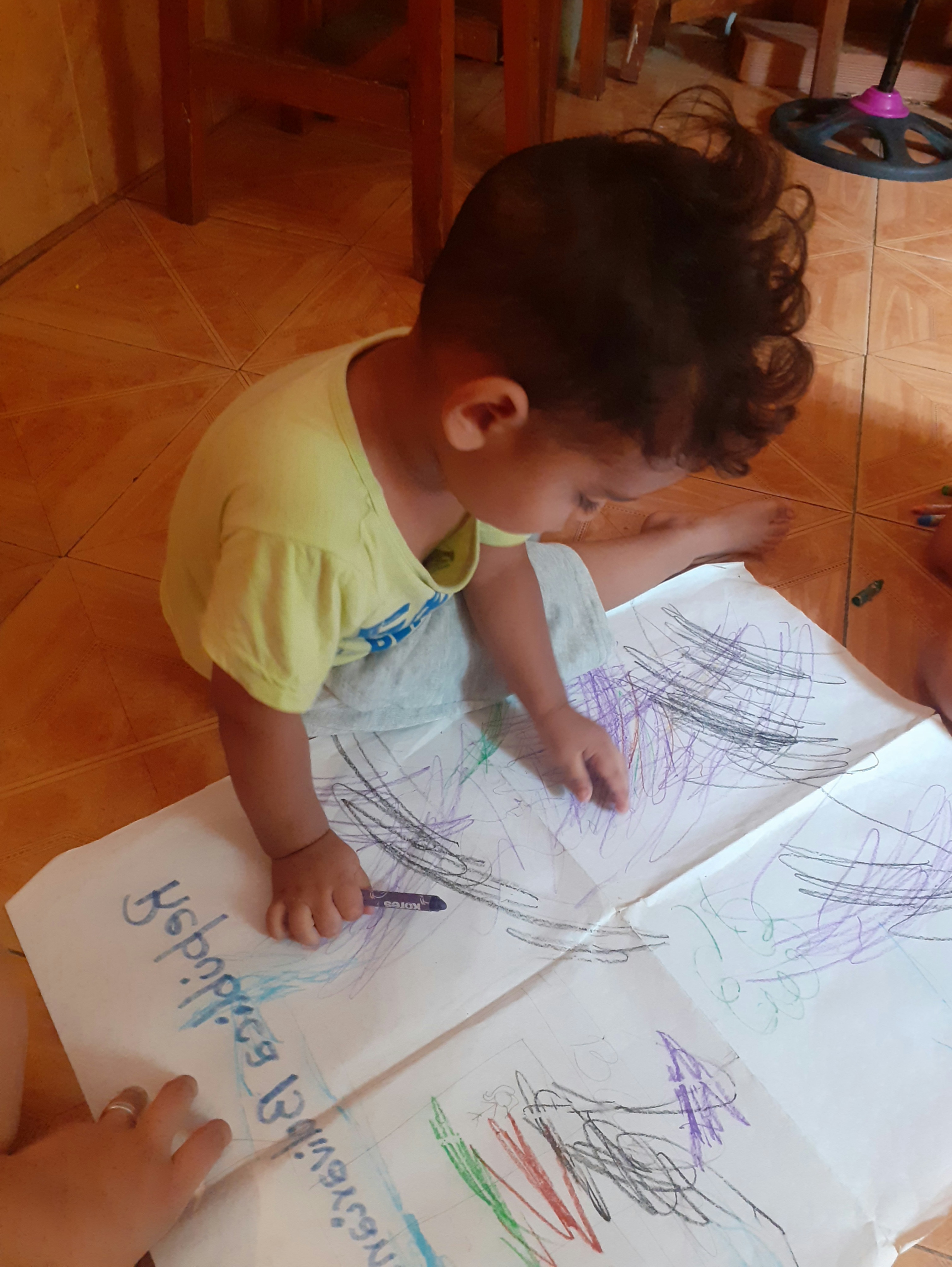 What you have to do is teach him, things are learned little by little, as he experiments he will learn more and more 😍, the first thing we do is give him a white sheet of paper or a blog, if it is a large sheet it is much better you will have more space to make your drawings 😉.
Lo que hay que hacer es ir enseñandolo, las cosas se aprenden poco a poco, a medida que el va experimentando va a prendiendo mas y mas 😍, lo primero que hacemos es darle una hoja blanca o un blog , si es una hoja grande es mucho mejor tendra mas espacio par hacer sus dibujos 😉.
my little meic, because of his young age, draws pure lines hehe, but what? I can't take away my son's imagination, if he thinks he's drawing a cow 🐄 🤷 I don't have to tell him, NO!!!, if not be with him and draw with him, teaching him how to draw so that he can go learning and be a mom paint ❤.
mi pequeño meic, por su corta edad, dibuja puras rayas jejeee, pero que? Yo no le puedo quitar la imaginación de mi hijo, si el cree que esta dibujando una vaca 🐄 🤷 no le tengo que decir, NO!!!, si no estar con el y dibujar con el ensañandole a dibujar para que asi el pueda ir aprendiendo y sea todo un pintar de mamá ❤.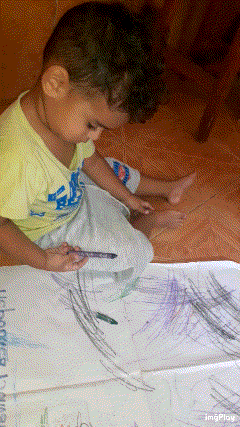 ---
---