Sharing at a K-pop Event [ENG-ESP]
Saludos comunidad Hive
---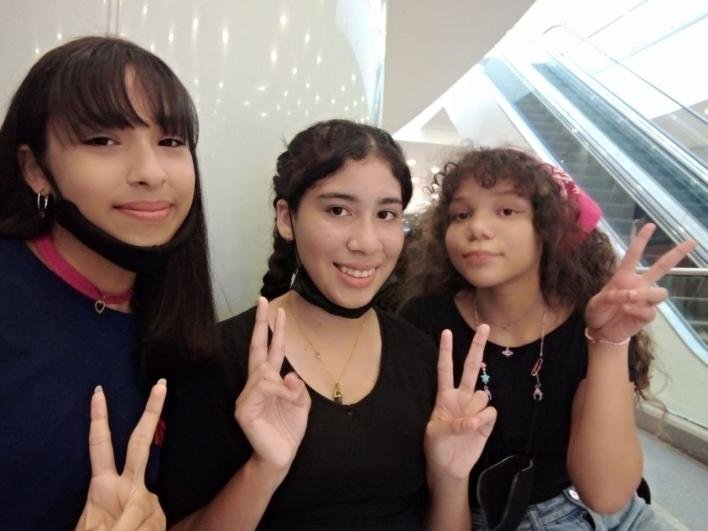 ---
El año pasado me empezó a gustar mucho la música coreana (K-pop), en la ciudad donde vivo una vez al mes hacen eventos de K-pop, hace unos días asistí a uno que hacían en un centro comercial, ese día el clima estaba muy nublado y la salida se retrasó. Me gustan mucho estos eventos porque puedes distraerte y disfrutar un rato viendo los bailes, la gente cantando, las rifas para ganar peluches y conocer gente nueva.
Last year I started to really like Korean music (K-pop), in the city where I live once a month they do K-pop events, a few days ago I attended one they did in a shopping center, that day the weather It was very cloudy and the departure was late. I really like these events because you can get distracted and enjoy a while watching the dances, people singing, raffles to win stuffed animals and meeting new people.
---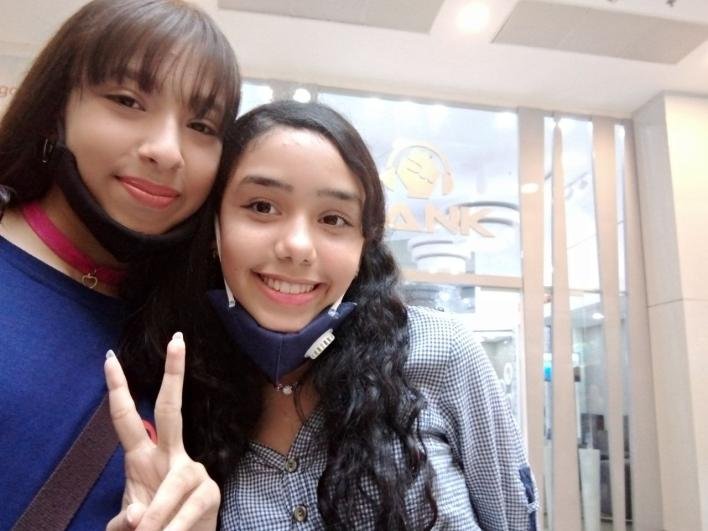 ---
Fui con mi abuela y unos amigos, cuando llegamos ya todo había comenzado, hicieron un juego donde ponen la parte de una canción y hay que bailarla, pusieron varias canciones que yo sabía su coreografía, pero yo solo participaba en uno. En este evento no había mucha gente como pensaba, porque no había sido bien promocionado y casi nadie lo sabía, y además terminó muy temprano, pero aun así fue un lindo momento.
I went with my grandmother and some friends, when we arrived everything had already started, they made a game where they put the part of a song and you have to dance it, they put several songs that I knew their choreography, but I only participated in one. In this event there weren't many people as I thought, because it hadn't been promoted well and hardly anyone knew, and it also ended very early, but it was still a nice moment.
---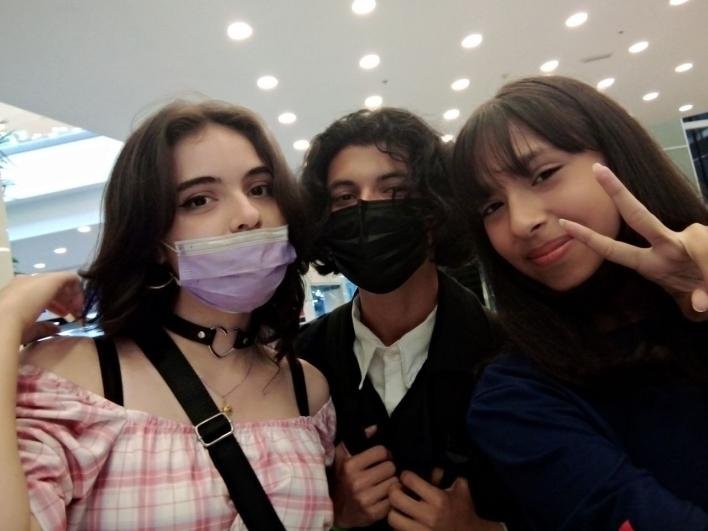 ---
Como tenía que esperar a que nos recogieran, me quedé con mi abuela y unos amigos paseando por el centro comercial, encontré a varios conocidos que hacía tiempo que no veía y cuando nos cansamos de caminar nos sentamos un rato hablar. No tome muchas fotos, porque no tenía muchos ánimos, me sentía un poco cansada.
As I had to wait for them to pick us up, I stayed with my grandmother and some friends walking through the mall, I met several acquaintances that I hadn't seen for a long time and when we got tired of walking we sat down for a while talking. I didn't take many photos, because I wasn't in the mood, I felt a bit tired.
---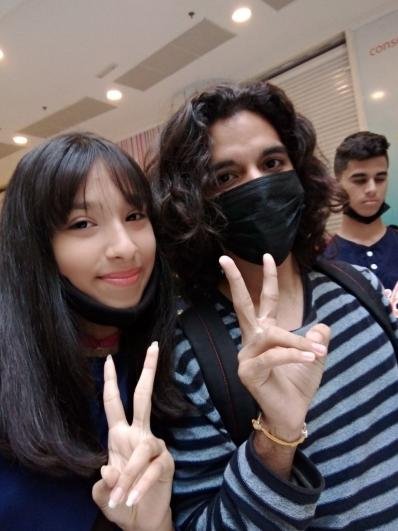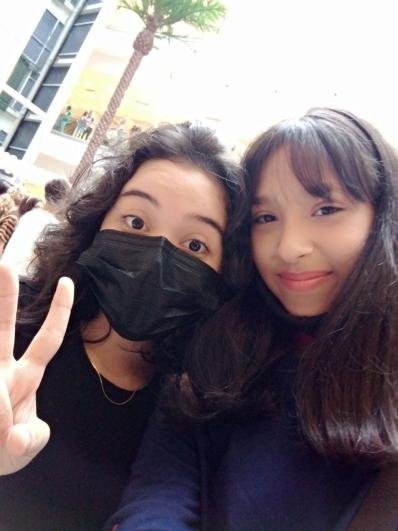 ---
Vi ropa que era bonita, pero fue rápido así que no pude comprar nada, ya estaba oscureciendo y como me había quedado con mi abuela, y no sabía dónde estaban mis amigas, tuve que buscarlos. Este también es otro lado malo de los eventos, todos tus amigos se pierden y tienes que caminar para saber dónde están.
I saw clothes that were nice, but it was fast so I couldn't buy anything, it was already getting dark and since I had stayed with my grandmother, and I didn't know where my friends were, I had to look for them. This is also another bad side of events, all your friends get lost and you have to walk around to find out where they are.
---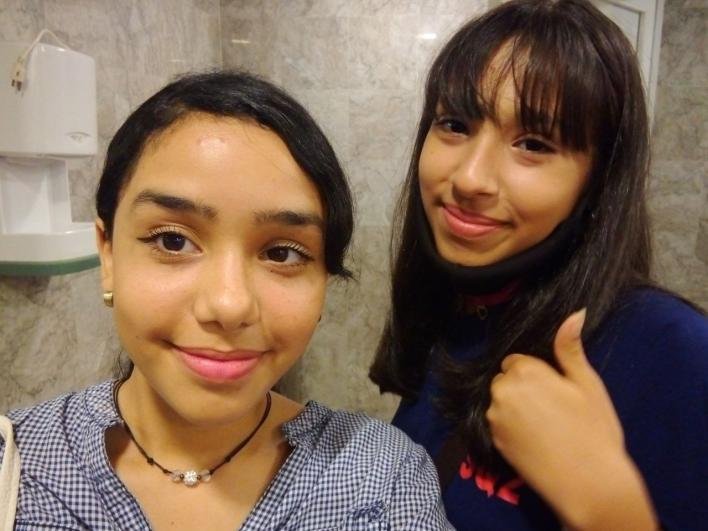 ---
Al rato encontré a mi amiga y esperamos en la entrada a que nos recogieran, estuvimos ahí como 15 minutos esperando y yo estaba muy cansada, tenía sueño. Fue muy lindo ver a varios conocidos y conversar un poco con ellos, me animo mucho, aunque no fue como pensaba si lo disfruté
After a while I found my friend and we waited at the entrance for them to pick us up, we were there for about 15 minutes waiting and I was very tired, I was sleepy. It was very nice to see several acquaintances and talk a little with them, I am very encouraged, although it was not as I thought if I enjoyed it very.
---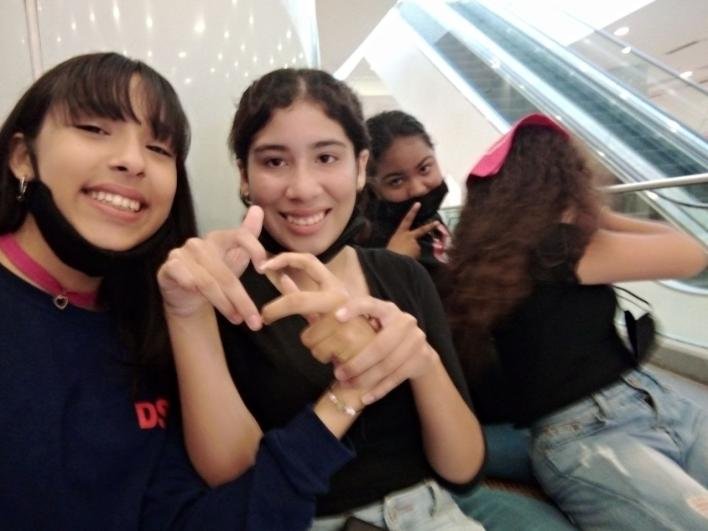 ---
Espero que les haya gustado este post, muchas gracias por leerlo. Que tengas un buen día, hasta la próxima.
I hope you liked this post, thank you very much for reading it. Have a nice day, until next time.
---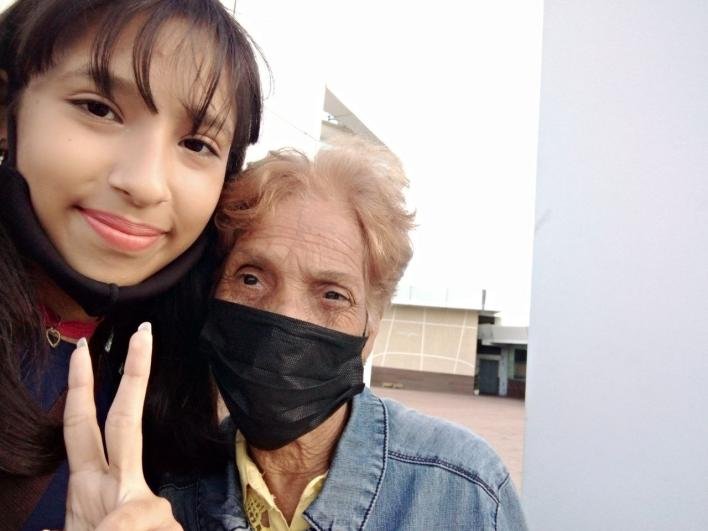 ---
Las fotos son de mi propiedad tomadas con un Infinix Hot 10 Line.
The photos are my property taken with an Infinix Hot 10 Line.
---

---
---