Movie afternoon with friends [ENG-ESP]
Saludos comunidad de Hive
---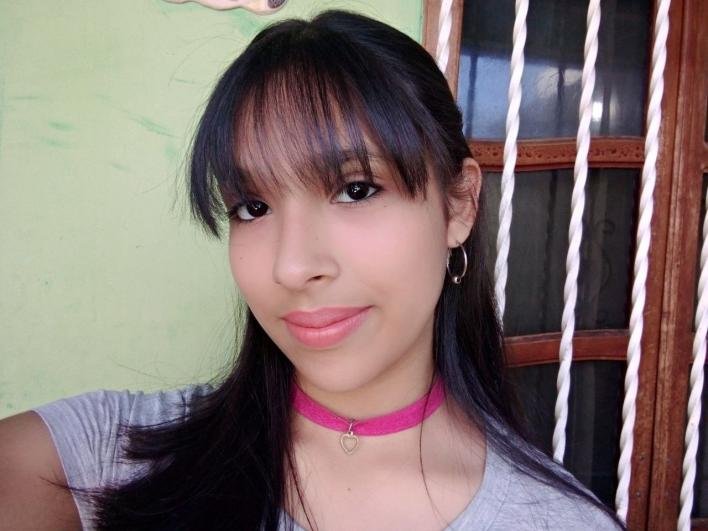 ---
Estoy muy feliz porque mis amigos vinieron a visitarme, desde que terminamos las clases no nos vemos seguido, entonces propuse la idea de que vinieran a ver a los Minions y les gustó, lo malo fue que no vimos esa película porque no la encontre, vimos "El conjuro" una película de terror, nunca veo ese tipo de género en las películas, pero decidí que esta vez era la excepción para ver cómo me iba.
I'm very happy because my friends came to visit me, since we finished classes we don't see each other often, so I proposed the idea that they come to see the Minions and they liked it, the bad thing was that we didn't see that movie because I didn't find it, we saw "The Conjuring" is a horror movie, I never see that kind of genre in movies, but I decided this time was the exception to see how it went.
---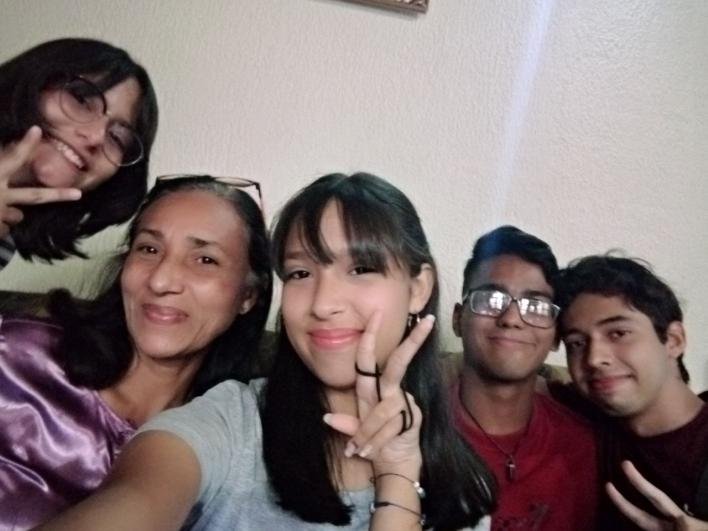 ---
Una de mis amigas no sabía que habíamos cambiado de película y cuando le dije se puso triste porque ella quería ver los Minions y por parte es que tampoco ve películas de terror. Nos tomamos algunas fotos antes de verla, después mi mama nos quitó los teléfonos a todos para que no nos distrajéramos, yo durante toda la película me la pase gritando, cuando daban el suspenso me daba miedo.
One of my friends didn't know we had changed movies and when I told her she was sad because she wanted to see the Minions and she doesn't watch horror movies either. We took some pictures before seeing it, then my mom took our phones away from all of us so as not to distract us, I spent the whole movie screaming, when they gave it a suspense I got scared.
---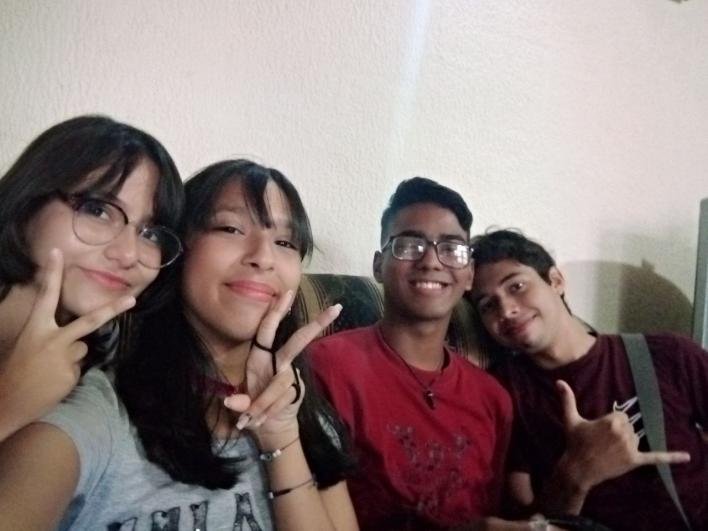 ---
En el momento que termino la pelicula quise salir de casa, por alguna razon vi a todos sospechosos de ser un fantasma JAJAJAJA, donde yo vivo salimos a caminar, pero aun asi me impactaron las escenas, lo peor es que realmente no da tanto miedo, pero como no estoy acostumbrado, fue un shock.
At the moment the movie finished I wanted to leave the house, for some reason I saw everyone suspected of being a ghost HAHAHAHA, where I live we went for a walk, but the scenes still impacted me, the worst thing is that it really isn't that scary, but since I'm not used to it, it was a shock.
---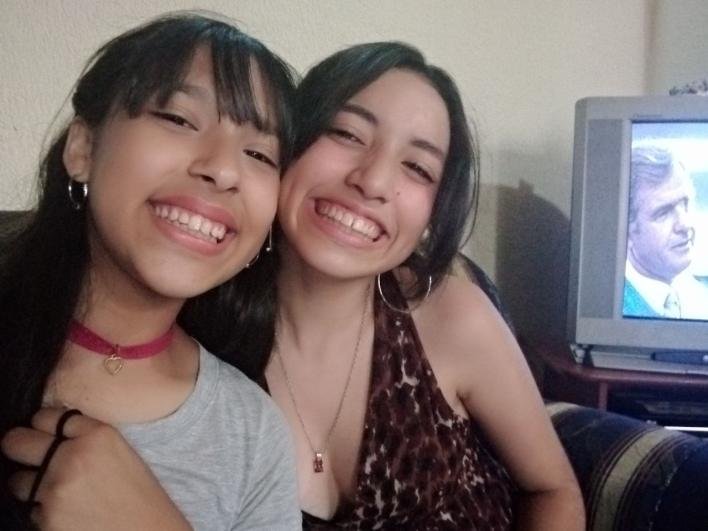 ---
Luego jugamos "nunca, nunca" por un tiempo pero no sabíamos qué tipo de preguntas hacer, así que buscamos en Internet y no había ninguna buena pregunta, nos aburrimos y pensamos en jugar adivinanzas por un tiempo. Como ya era de noche, algunos de mis amigos se fueron y uno de mis amigas se quedó en mi casa a dormir, y ambas teníamos miedo desde que vimos la película.
Then we played never never for a while but we didn't know what kind of questions to ask so we searched the internet and there weren't any good questions, we got bored and thought about playing guessing game for a while. Since it was already night, some of my friends left and one of my friends stayed at my house to sleep, and we were both scared since we saw the movie.
---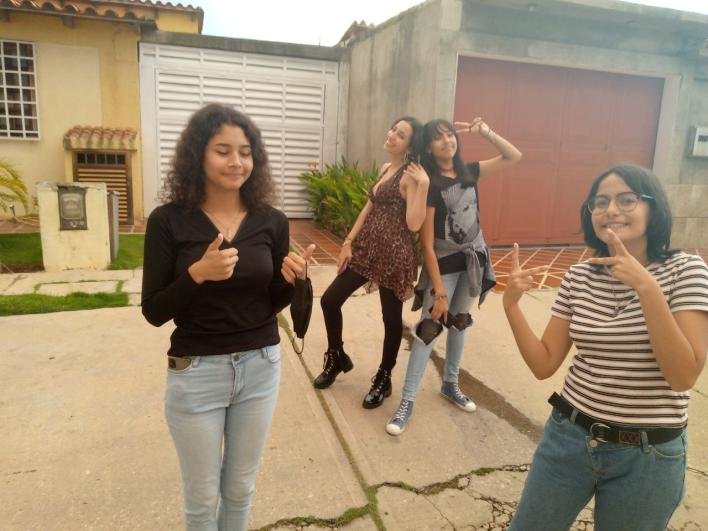 ---
En la noche nos quedamos con mi mamá hablando un rato y comiendo galletas, yo estaba muy cansada y mi amiga quería hablar mucho, la verdad no aguantaba y en medio de la conversación le dije, habla que escucho , y me dormí JAJAJAJA. Fue una tarde muy agradable, porque compartí mucho con todos ellos y me gustó mucho, espero que se pueda repetir.
At night we stayed with my mom talking for a while and eating cookies, I was very tired and my friend wanted to talk a lot, the truth was that I couldn't stand it and in the middle of the conversation I told her, talk I hear, and I fell asleep HAHAHAHA. It was a very pleasant afternoon, because I shared a lot with all of them and I really liked it, I hope it can be repeated.
---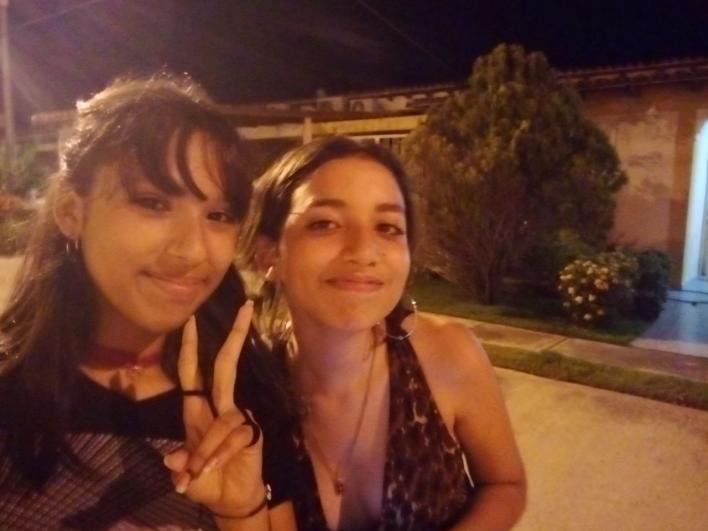 ---
Muchas gracias por leer mi post, espero que les haya gustado. ¡Que tengas un lindo día! Hasta la proxima vez.
Thank you very much for reading my post, I hope you liked it. Have a nice day! Until next time.
---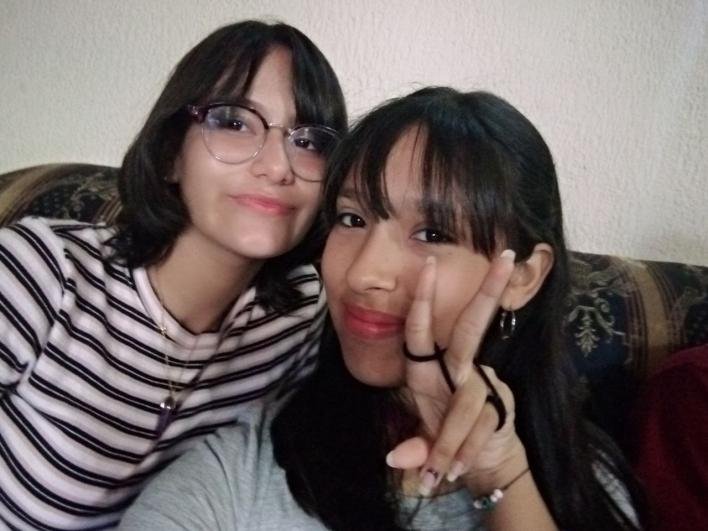 ---
Todas las fotos son de mi propiedad tomadas por un Infinix Hot 10 Line.
All photos are my property taken by an Infinix Hot 10 Line.
---

---
---