🍁A mysterious beginning🍁 [ENG-ESP]
💕Saludos comunidad de Hive💕
---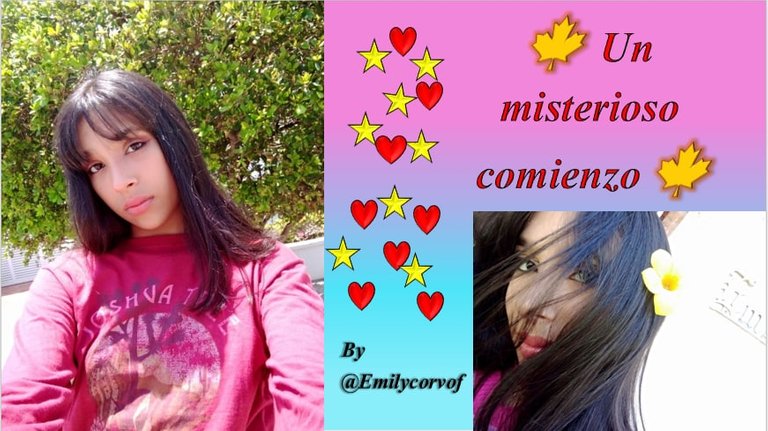 ---
Un gran saludo a toda la comunidad de Hive, realmente es un placer escribir aquí, ya estamos en 2022, aunque siento que en poco tiempo será 2023, porque este año está pasando muy rápido, ya estamos en junio, no lo puedo creer A veces me pregunto ¿qué he hecho en estos 6 meses con mi vida? pero después recuerdo que he creado y compartido momentos muy bonitos, con gente muy importante, y he logrado aprender muchas cosas nuevas, tanto a nivel emocional como psicológico e intelectual.
A big hello to the entire Hive community, it really is a pleasure to write here, we are already in 2022, although I feel that in a short time it will be 2023, because this year is going by very fast, we are already in June, I can not believe it Sometimes I wonder what I have done in these 6 months with my life? but later I remember that I have created and shared very beautiful moments, with very important people, and I have managed to learn many new things, both emotionally, psychologically and intellectually.
---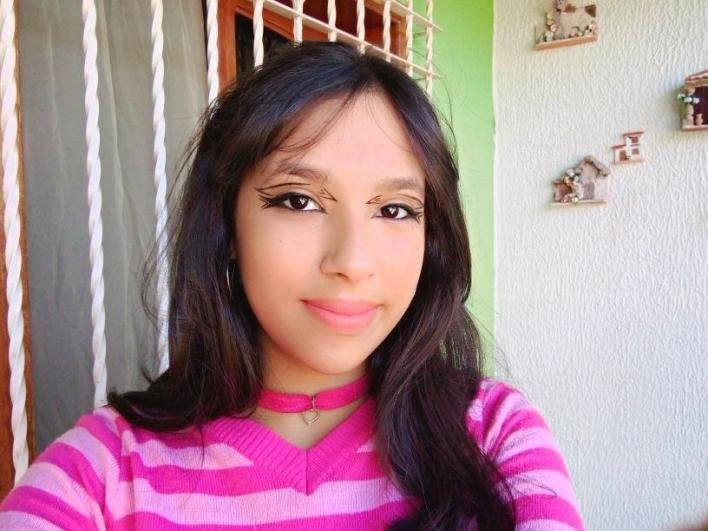 ---
Hace unos días terminé clases, que felicidad y paz me da saber eso, este año escolar fue un poco estresante y por parte difícil, sobre todo por haber pasado más de 1 año encerrada en casa, gracias a la pandemia, y entonces volver a las clases presenciales fue un gran susto, sobre todo porque la mayoría de los lapsos, desde mi punto de vista, pasaban rápido. Agradezco a los profesores que conocí y por sus excelentes clases, temas que antes no entendía o no me gustaban, ahora es totalmente diferente por la forma de enseñar que muchos de ellos me supieron dar.
A few days ago I finished classes, what happiness and peace it gives me to know that, this school year was a bit stressful and partly difficult, especially for having spent more than 1 year locked up at home, thanks to the pandemic, and then going back to the face-to-face classes was a big scare, especially since most of the lapses, from my point of view, passed quickly. I thank the teachers I met and for their excellent classes, subjects that I did not understand or did not like before, now it is totally different because of the way of teaching that many of them knew how to give me.
---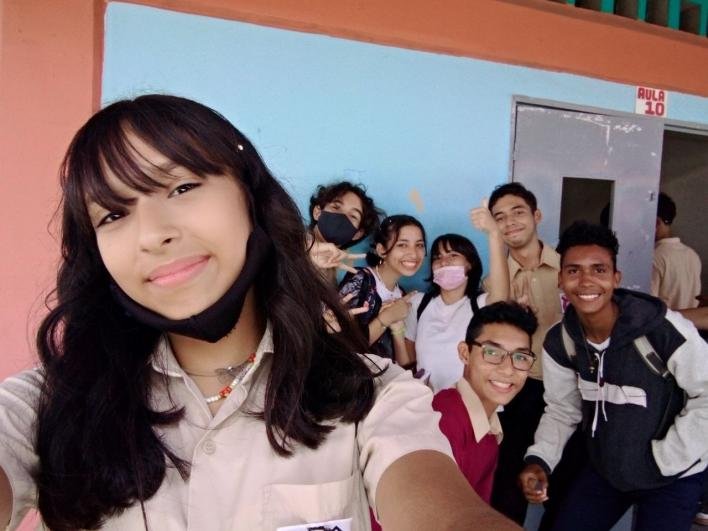 ---
Amo a esos maestros que enseñan porque aman y les apasiona su trabajo, y no lo hacen por obligación, te dan esa linda sensación de querer aprender cosas nuevas todos los días. Ya estoy en el último año de secundaria, me emociona y me da nostalgia pensar en ello, porque se va a terminar una etapa con muchos conocidos que me han hecho feliz a lo largo de mi vida y tantas anécdotas y recuerdos quedarán grabados en mi corazón para siempre.
I love those teachers who teach because they love and are passionate about their work, and they don't do it out of obligation, they give you that beautiful feeling of wanting to learn new things every day. I am already in the last year of high school, it makes me emotional and nostalgic to think about it, because a stage is going to end with many acquaintances who have made me happy throughout my life and so many anecdotes and memories will remain engraved in my heart. forever.
---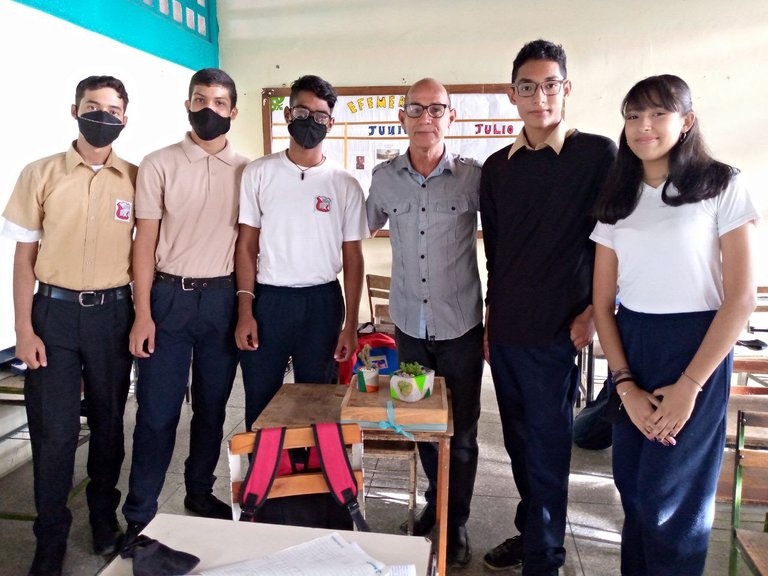 ---
Ahora me doy cuenta que estoy creciendo y es verdad esa frase "disfruta tu adolescencia porque después de los 15 el tiempo pasa rápido" porque me está pasando a mi JAJAJAJAJAJA. Este año he podido destacar un poco más en el maquillaje, me he concentrado principalmente en el delineado de ojos, hasta poder conseguir otros productos de maquillaje, me gustaría y sé que voy a avanzar mucho en este mundo, estoy emocionada.
Now I realize that I'm growing up and it's true that phrase "enjoy your adolescence because after 15 time passes quickly" because it's happening to me HAHAHAHAHAHA. This year I have been able to stand out a little more in makeup, I have concentrated mainly on eyeliner, until I can get other makeup products, I would like to and I know that I am going to advance a lot in this world, I am excited.
---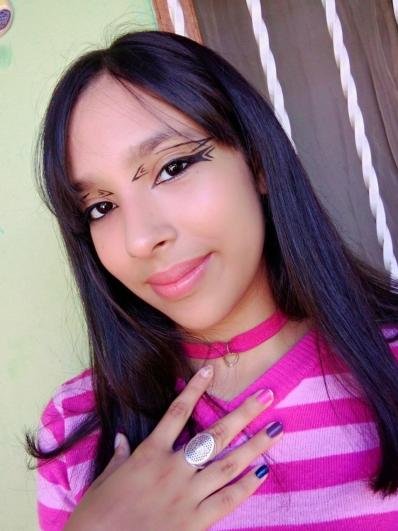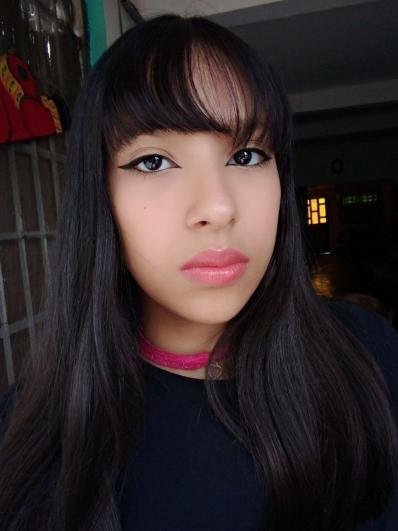 ---
En diciembre tuve la dicha de realizar mi primera inversión, algo muy importante para mí y que me ha sido de mucha utilidad, aunque no he podido aprovecharlo al máximo, lo estaré haciendo pronto. En ese mes compré mi primer celular con mucho esfuerzo y cariño, y todo eso lo pude lograr gracias a Hive, verdaderamente agradecida por todo lo que he logrado gracias a esta hermosa comunidad, en un próximo post les contaré más de esta experiencia.
In December I had the happiness of making my first investment, something very important for me and that has been very useful to me, although I have not been able to take full advantage of it, I will be doing so soon. In that month I bought my first cell phone with a lot of effort and love, and I was able to achieve all that thanks to Hive, truly grateful for everything I have achieved thanks to this beautiful community, in a future post I will tell you more about this experience.
---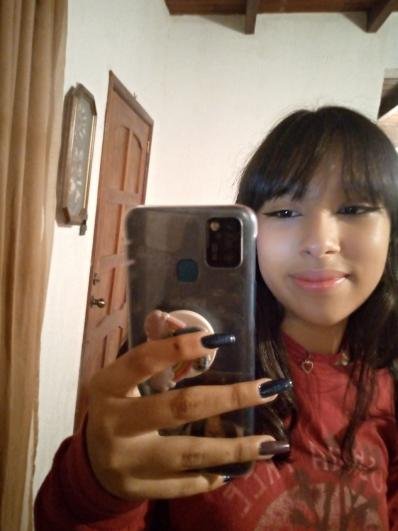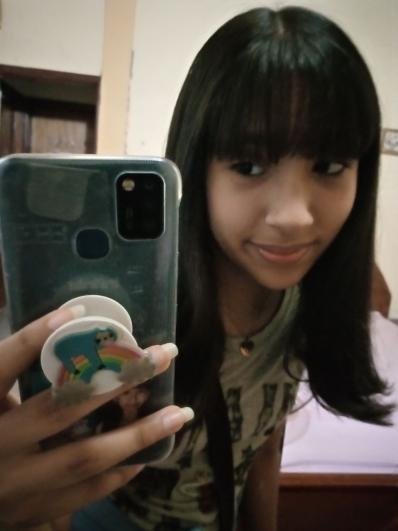 ---
Siento y creo que he cambiado mucho de mentalidad a lo largo del año, y estoy muy orgullosa, porque cada día estoy más segura de mí misma y mucho más madura, me encanta el crecimiento mental que he tenido, de verdad me siento muy feliz, leer libros, escuchar podcasts, ver series y estar con gente sabia me han ayudado en este proceso. Algo que me encantaría es poder compartir con todos ustedes los conocimientos que he adquirido, y es algo que voy a hacer muy pronto.
I feel and believe that I have changed a lot of mentality throughout the year, and I am very proud, because every day I am more sure of myself and much more mature, I love the mental growth that I have had, I really feel very happy, reading books, listening to podcasts, watching series and being with wise people have helped me in this process. Something that I would love is to be able to share with all of you the knowledge that I have acquired, and it is something that I am going to do very soon.
---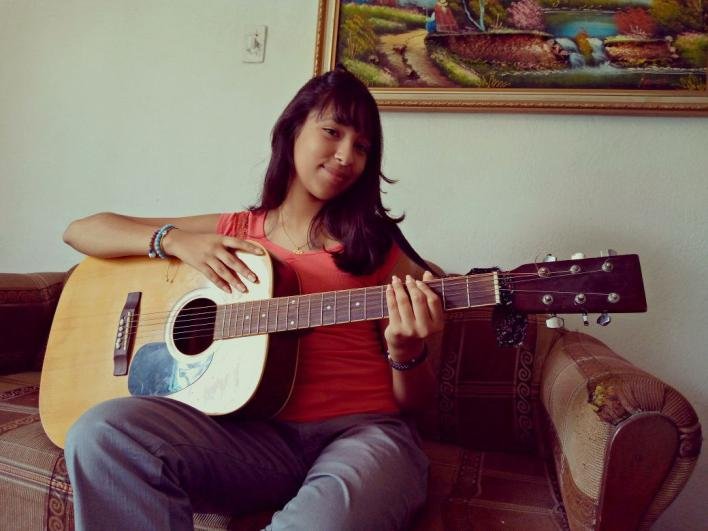 ---
Muchas gracias por haber leído mi post, espero te haya gustado tanto como a mí, y que haya sido de ayuda en algo en específico. ¡Muchos saludos y abrazos, que tengan un lindo y agradable día!
Thank you very much for reading my post, I hope you liked it as much as I did, and that it has been helpful in something specific. Many greetings and hugs, have a nice and pleasant day!
---
Fotos de mi propiedad tomadas con un Infinix Hot 10 Line
Photos of my property taken with an Infinix Hot 10 Line
---

---
---