[ENG-ESP] God Of War 3 - (Review) - @elturimiquire.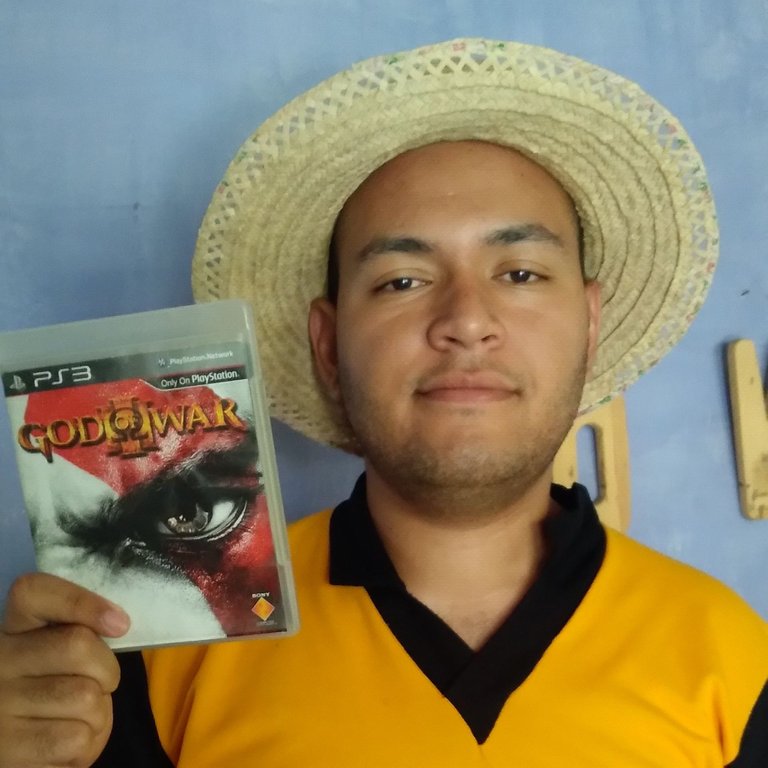 "HOLA A TODOS HIJOS DE LA DISFORMIDAD."
En esta ocasión vamos a hacer una breve reseña del increíble videojuego God Of War 3 el cual cierra la trilogía principal de las aventuras del fantasma de Esparta, este juego es a la parte épico crudo y lleno de venganza mostrándonos el final de la cruenta batalla de Kratos contra los dioses griegos en el cual él cumple su tan deseada y obsesiva venganza contra Zeus el rey del panteón olímpico.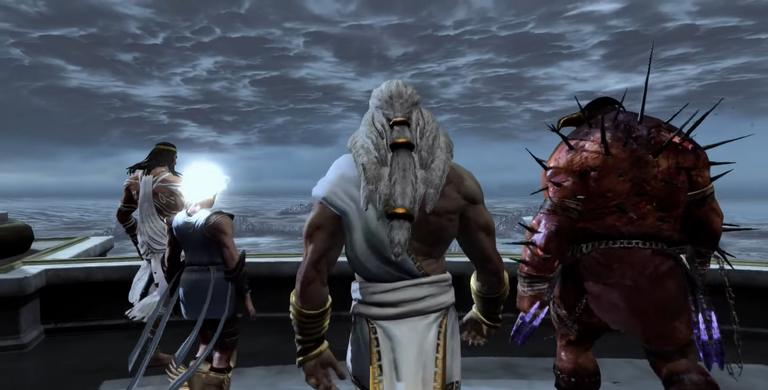 En el factor jugable el juego fue sacado para la PlayStation 3 el mismo tiene una jugabilidad muy sensible al dualshock 3 que nos permite encarnar los movimientos de nuestro avatar y así tener una experiencia exquisita a la par de ágil, en este sentido es uno de los juegos que mejor ha llevado los quick time events y así nos demuestra como Santa Mónica estudios tiene una maravillosa experiencia en desarrollo de videojuegos siendo uno de los estandartes empresariales de desarrollo de videojuegos que tiene Sony computer entertainment.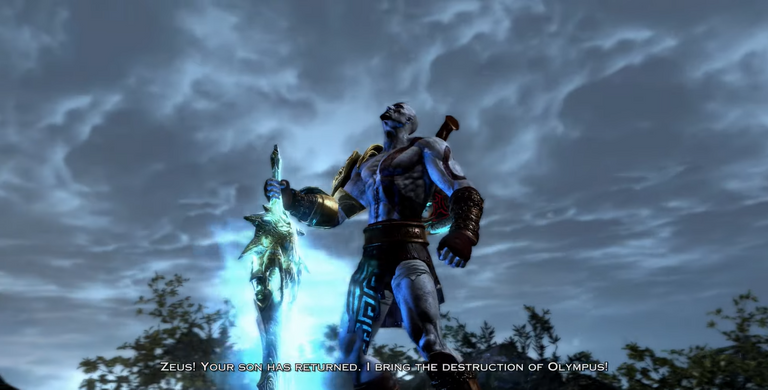 La interfaz del juego es sencilla, pero no deja de ser entretenida dándonos un abanico de armas que nos permite desarrollar todas las funciones y agilidades que el espartano tiene para demostrar que él es el que manda en el Olimpo, su historia lleva un buen guion y un buen ritmo, ya que es una historia lineal.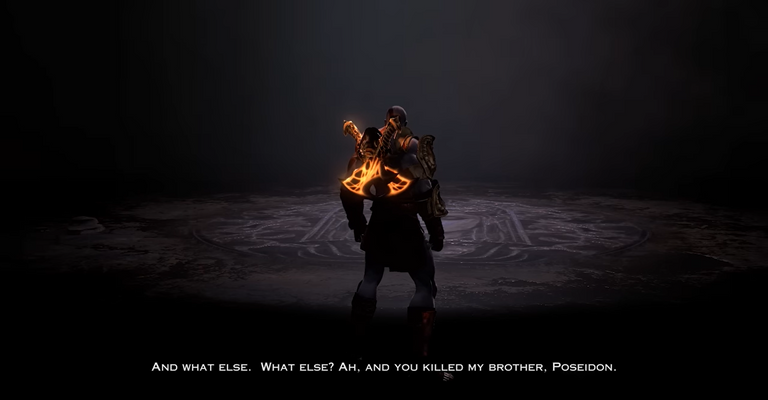 Una de las cosas que personalmente no me gustó del mismo es que en su programación en ocasiones el videojuego en la PlayStation 3 sufría de varios Bugs y pantallas de carga infinitas teniendo que salir del mismo y volver a iniciar partida para que la consola o el videojuego arrancaran de manera correcta y sin ningún contratiempo.
---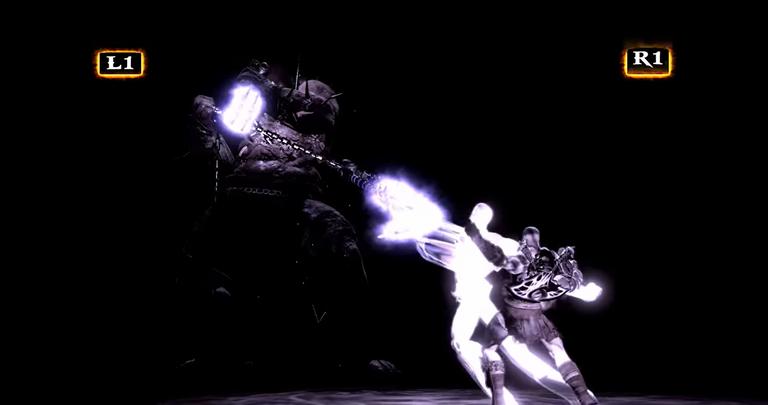 "HELLO TO ALL CHILDREN OF THE WARP."
On this occasion we are going to make a brief review of the incredible God Of War 3 video game which closes the main trilogy of the adventures of the ghost of Sparta, this game is both epic and raw and full of revenge, showing us the end of the bloody battle of Kratos against the Greek gods in which he fulfills his long-desired and obsessive revenge against Zeus the king of the Olympian pantheon.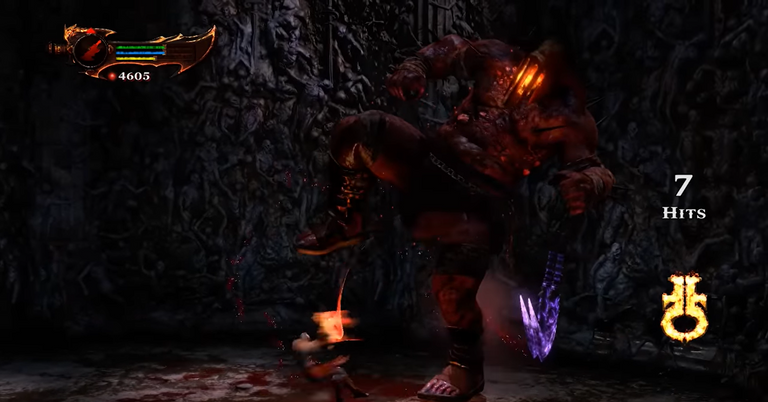 In the playable factor, the game was released for the PlayStation 3, it has a very sensitive gameplay to dualshock 3 that allows us to embody the movements of our avatar and thus have an exquisite experience as well as agile, in this sense it is one of the games that has best led the quick time events and thus shows us how Santa Mónica studios has wonderful experience in video game development, being one of the business banners of video game development that Sony computer entertainment has.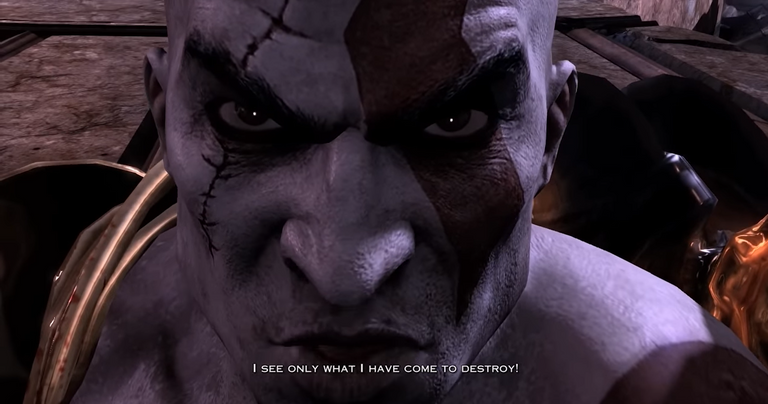 The game interface is simple, but it is still entertaining, giving us a range of weapons that allows us to develop all the functions and agility that the Spartan has to show that he is the one in charge in Olympus, his story has a good script and a good pace, since it is a linear story.
One of the things that I personally did not like about it is that in its programming, sometimes the video game on the PlayStation 3 suffered from several Bugs and infinite loading screens, having to exit it and start the game again so that the console or the video game They will start correctly and without any setback.
---
---