Poema: Floreciendo en el amor propio [ESP/ENG]
Floreciendo en el amor propio.
Amor perfecto que reflejas la imagen de lo que hay dentro de mí.
Me envuelves en la pasión de aceptar que soy un ser especial para amar a los demás.
El brillo de lo que soy por dentro me motiva a disfrutar de la vida y ser feliz.
¿Cómo puedo abrazar con amor si no me amo?
Hermoso amor propio de la vida que fluyes para traer paz y confianza dentro de mí.
¿Cómo puedo aceptar a quien me ama si yo no me acepto primero?
Miro mi imagen interior y veo florecer la vida dentro de mí. Veo el fruto del amor desbordándose en la copa de la compasión por los que me rodean y están dentro de mí.
El poder del amor propio nos lleva a aceptarnos tal como somos y a sacar lo mejor que llevamos dentro.
Amarnos a nosotros mismos es como amar la vida y disfrutar del momento para ser felices.
Nadie puede dar lo que no tiene. Si tienes amor propio, puedes darlo como un tesoro, amando a los demás.
El amor propio comienza como un viaje en la vida que empieza con la infancia y se construye como un edificio hasta llegar a la vejez.
El amor propio nunca termina porque siempre habrá un momento en la vida en el que tendrás que aprender y crecer.
El amor propio no te convierte en autoritario sino en un ser romántico y democrático de la vida.
El amor propio nos lleva a establecer relaciones sanas y amables con los demás. Quien se ama a sí mismo, aprende a respetar a los demás.
El que se ama a sí mismo se valora, se cuida y se aprecia como una joya preciosa de gran valor.
No dejes que las circunstancias adversas de la vida te arrastren a un mundo complejo de tanta inferioridad.
El amor propio te hace ver tus capacidades y potencialidades para convertirte en una persona mejor.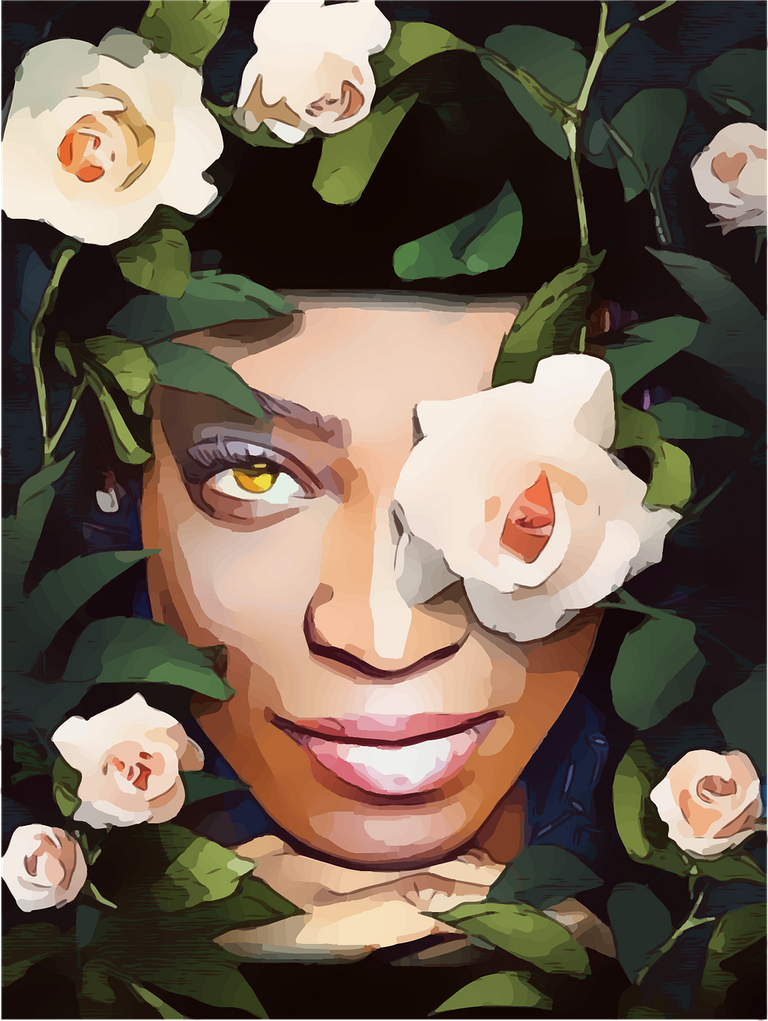 Imagen source
Flourishing in self-love.
Perfect love you reflect the image of what's inside me.
You envelop me in the passion to accept that I am a special being to love others.
The brightness of what I am inside motivates me to enjoy life and be happy.
How can I embrace with love if I do not love me?
Beautiful self-love of life you flow to bring peace and confidence within me.
How can I accept the one who loves me if I do not first accept me?
I look at my inner image and see life blossoming within me. I see the fruit of love overflowing in the cup of compassion for those around me and within me.
The power of self-love leads us to accept ourselves as we are and to bring out the best that is within us.
Loving ourselves is like loving life and enjoying the moment to be happy.
No one can give what they don't have. If you have self-love, you can give it as a treasure, loving others.
Self-love begins as a journey in life that starts with childhood and builds up like a building until you reach old age.
Self-love never ends because there will always be a time in life when you have to learn and grow.
Self-love does not make you authoritarian but a romantic and democratic being of life.
Self-love leads us to establish healthy and kind relationships with others. The one who loves himself, learns to respect others.
The one who loves himself is valued, cared for and appreciated as a precious jewel of high value.
Do not let the adverse circumstances of life drag you into a complex world of such inferiority.
Self-love makes you see your abilities and potentialities to become a better person.
---
---