Poema: El poder del amor [ESP/ENG]
El poder del amor
Tan fuerte es tu amor, que supera la fuerza de un huracán.
Me rindo a la suave atracción de tus labios, que me poseen con tu aroma.
Tu exquisito perfume es más agradable que la mirra de un amor extraño.
La intensa fuerza de tu amor es más poderosa que el sello de la muerte.
Me desplomo en el suelo para ver que tu belleza supera a todas las reinas universales.
Tu amor es como un bálsamo que me relaja en el jardín de la esperanza.
Soy tu príncipe, que cae muerto a tus pies, de tanta elegancia.
Más que un jardín de flores, tu belleza las supera a todas.
Tu amor es fuerte e irresistible. Tus besos son como el fresco aroma del rocío de la mañana.
No hay comparación con tu belleza, ni nadie puede superarte en fresca atracción de ternura.
Toda tú, eres infinita en belleza, amor y elegancia.
Los besos de tu boca me llenan de tanto amor y esperanza.
Todo el tiempo, permanezco rendido a ti, oh mi amada.
Tanto poder reviste tu corazón de amor, que me debilitas en la acción del fuego.
No puedo compararte con nada más, pues eres la perfección de un amor poderoso.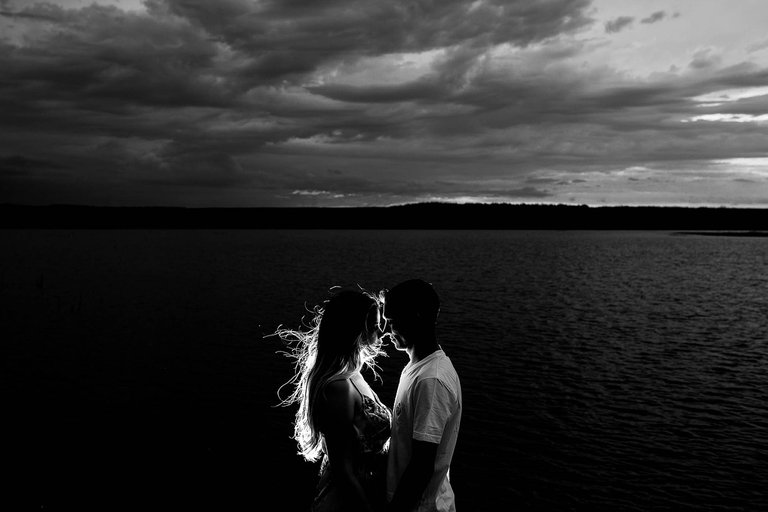 Imagen source
The power of love.
So strong is your love, that it surpasses the power of a hurricane.
I surrender to the soft attraction of your lips, which possess me with your scent.
Your exquisite perfume is more pleasing than any myrrh of a strange love.
The intense force of your love is more powerful than the seal of death.
I collapse on the ground to see that your beauty surpasses all universal queens.
Your love is like a balm that relaxes me in the garden of hope.
I am your prince, who falls dead at your feet, from so much elegance.
More than a garden of flowers, your beauty surpasses them all.
Your love is strong and irresistible. Your kisses are like the fresh scent of morning dew.
There is no comparison to your beauty, nor can anyone surpass you in fresh attraction of tenderness.
All of you, you are infinite in beauty, love and elegance.
The kisses from your mouth fill me with so much love and hope.
All the time, I remain surrendered to you, oh my beloved.
So much power clothes your heart of love, that you weaken me in the action of fire.
I can compare you to nothing else, for you are the perfection of a mighty love.
---
---