Fuerzas para seguir/ Forces to follow. (ESP/ENG)
Hay fuertes tormentas en la vida que te golpean tan fuerte que te debilitan y te dejan sin fuerzas para continuar.
Hay momentos que te roban la paz, la alegría, el humor y el buen sentido de la vida, que lo más provocador es tirar la toalla.
En esos momentos duros, siempre nos preguntamos dónde encontraremos la fuerza para seguir adelante.
Levantar los ojos al cielo debería ser siempre nuestra primera opción. De lo alto viene nuestra ayuda y nuestra pronta asistencia en medio de toda tribulación.
Cuando miramos a Dios, abandonamos nuestra arrogancia y orgullo, y reconocemos que nuestra fuerza para seguir adelante en la vida viene de Dios.
En las tormentas emocionales que azotan el matrimonio, la familia y las relaciones humanas, debemos reconocer que sólo Dios nos da la fuerza para superar todas estas dificultades y poner nuestra confianza en Él, para que después de la tormenta venga una gran calma.
De la misma manera, cuando las cosas no van bien en los negocios, las finanzas y los emprendimientos, entonces poner nuestros ojos en Dios permitirá que nuestra ayuda y fortaleza provengan sólo de Él. Dios siempre nos fortalecerá, nos ayudará y extenderá su mano derecha para librarnos en medio de cualquier situación que quiera robarnos la paz y quitarnos las fuerzas para seguir adelante.
Debemos fortalecernos siempre en Dios y en el poder de su fuerza.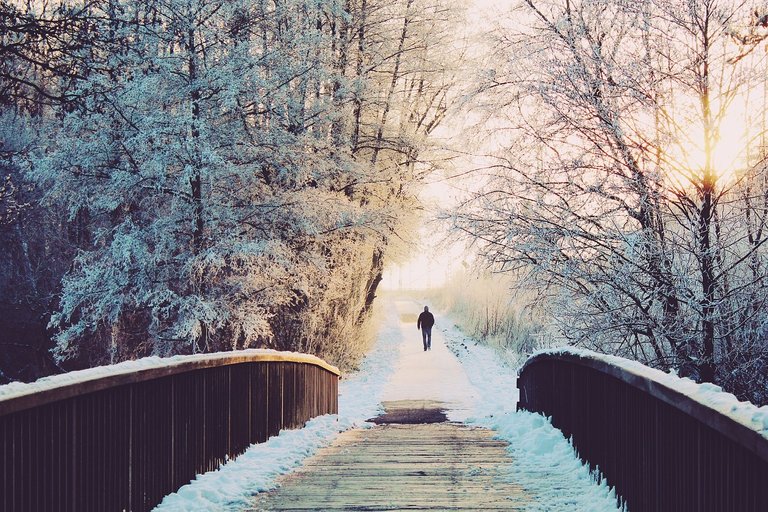 Imagen source
Forces to follow.
There are strong storms in life that hit you so hard that they weaken you and leave you with no strength to continue.
There are moments that rob you of peace, joy, humor and the good sense of life, that the most provocative thing is to throw in the towel.
In those hard moments, we always wonder where we will find the strength to go on.
Raising our eyes to heaven should always be our first option. From above comes our help and our prompt assistance in the midst of all tribulation.
As we look to God, we abandon our arrogance and pride, and recognize that our strength to go on in life comes from God.
In the emotional storms that hit marriage, family and human relationships, we must recognize that only God gives us the strength to overcome all these difficulties and put our trust in Him, that after the storm comes a great calm.
In the same way, when things are not going well in business, finances and endeavors, then putting our eyes on God will allow our help and strength to come only from Him. God will always strengthen us, help us and extend his right hand to deliver us in the midst of any situation that wants to steal our peace and take away our strength to move forward.
We must always strengthen ourselves in God and in the power of his strength.
---
---