Armarse de valor para afrontar los retos/ Building courage to face the challenges. (ESP/ENG)
Decir que en la vida no nos enfrentaremos a retos que puedan desanimarnos es un error. Siempre habrá momentos en los que surgirán obstáculos que nos impedirán avanzar hacia nuestra meta, lo que puede desanimarnos. Sin embargo, en la palabra de Dios siempre encontraremos consejos importantes en las diferentes áreas de nuestra vida, que nos motivarán a llenarnos de valor y a confiar en que Dios está con nosotros para ayudarnos a enfrentar cualquier situación en la vida.
Dios conoce muy bien nuestras debilidades, por lo tanto, Él sabe cuál es el consejo apropiado que necesitamos para enfrentar cualquier reto en la vida, el cual nos ayudará a seguir adelante y nos mantendrá confiados en nuestro Dios.
En el libro del profeta Isaías, encontramos: "No temas, porque yo estoy contigo; no desmayes, porque yo soy tu Dios. Te fortaleceré y te ayudaré; te sostendré con mi diestra victoriosa (Isaías 41,10)".
Esta maravillosa palabra nos ayuda a confiar en que Dios está con nosotros, por lo que el miedo no puede tener cabida en nuestras vidas. Del mismo modo, el Señor nos anima a no angustiarnos por nada, porque Él es nuestro Dios, que nos fortalece, nos ayuda y nos sostiene, sea cual sea el momento que estemos viviendo.
Confiar en Dios es garantía de que tendremos victoria en todo lo que hagamos y emprendamos en la vida.
Necesitamos estar siempre llenos de coraje para enfrentar los desafíos, sin olvidar que en cada paso que damos, Dios está con nosotros para darnos la victoria.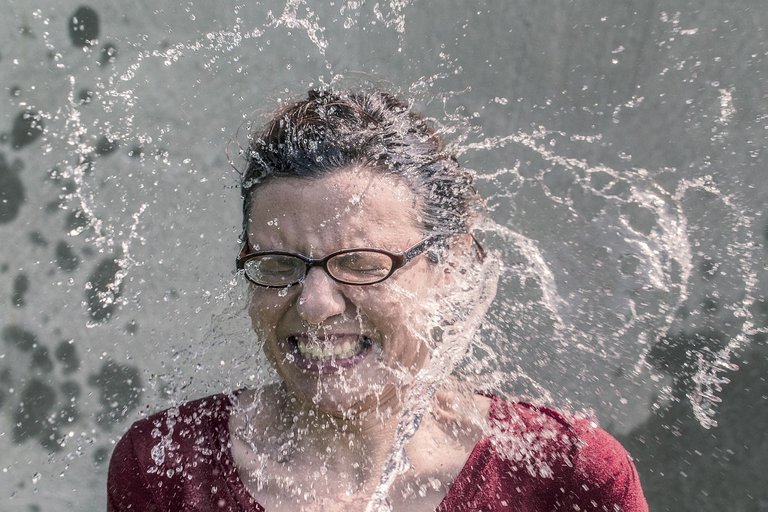 Imagen source
Building courage to face the challenges.
To say that in life we will not face challenges that can discourage us is a mistake. There will always be times when obstacles will arise that will prevent us from moving towards our goal, which can discourage us. However, in God's word we will always find important advice in the different areas of our life, which will motivate us to fill us with courage and to trust that God is with us to help us face any situation in life.
God knows very well our weaknesses, therefore, He knows what is the appropriate advice we need to face any challenge in life, which will help us to move forward and keep us confident in our God.
In the book of the prophet Isaiah, we find: "Fear not, for I am with you; be not dismayed, for I am your God. I will strengthen you and help you; I will uphold you with my victorious right hand (Isaiah 41:10)."
This wonderful word helps us to trust that God is with us, so fear can have no place in our lives. In the same way, the Lord encourages us not to be anxious about anything, because He is our God, who strengthens us, helps us and sustains us, whatever the moment we are living.
Trusting in God is a guarantee that we will have victory in everything we do and undertake in life.
We need to be always full of courage to face the challenges, without forgetting that in every step we take, God is with us to give us the victory.
---
---