Sublime Sunday - Give Me a Sign!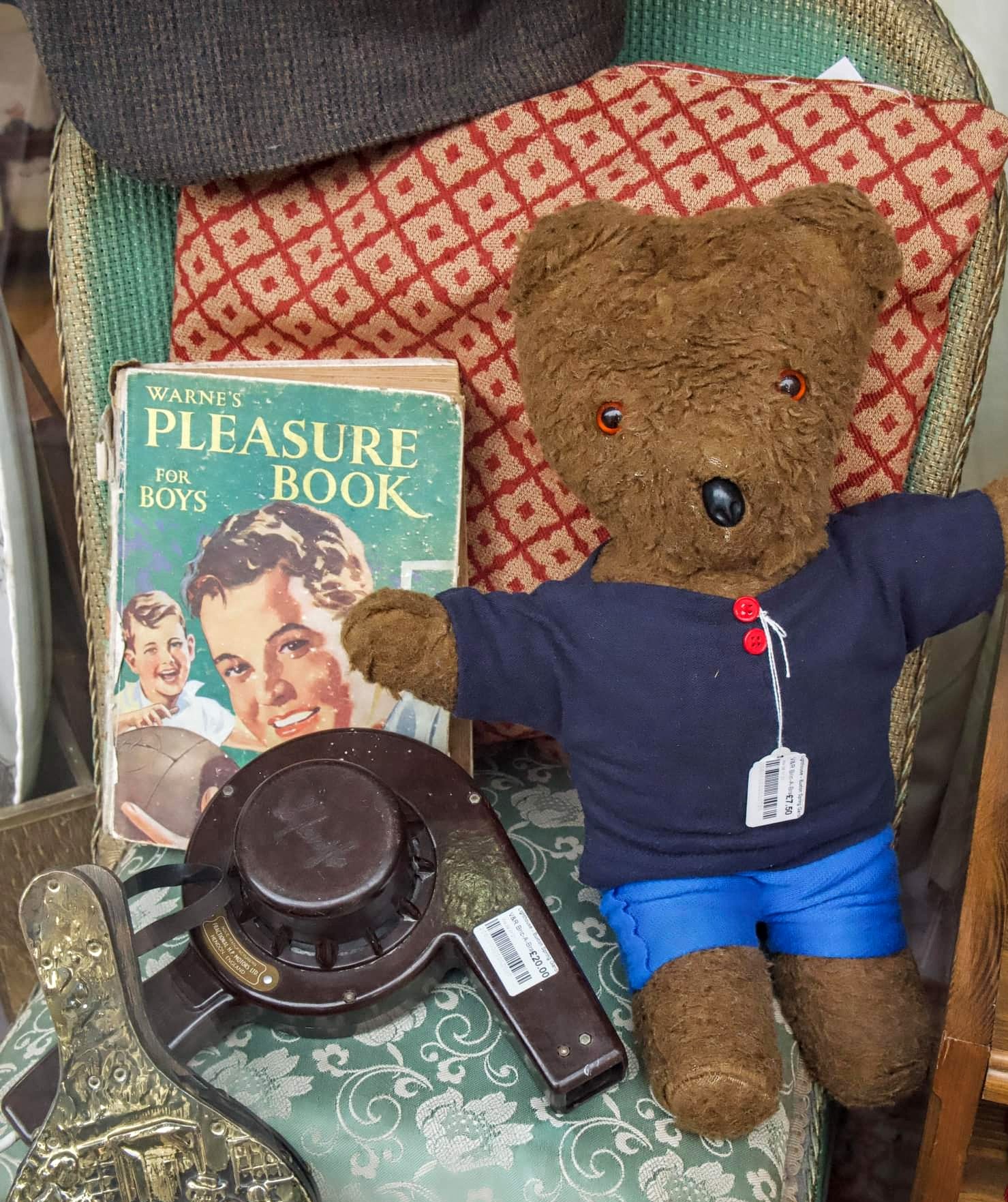 I had a shopping expedition to Buxton that is an old spa town in Derbyshire. I loved spotting the signs on the way. There was an old "pleasure book" for boys in the charity shop window. I need to unthink what's going through my mind ....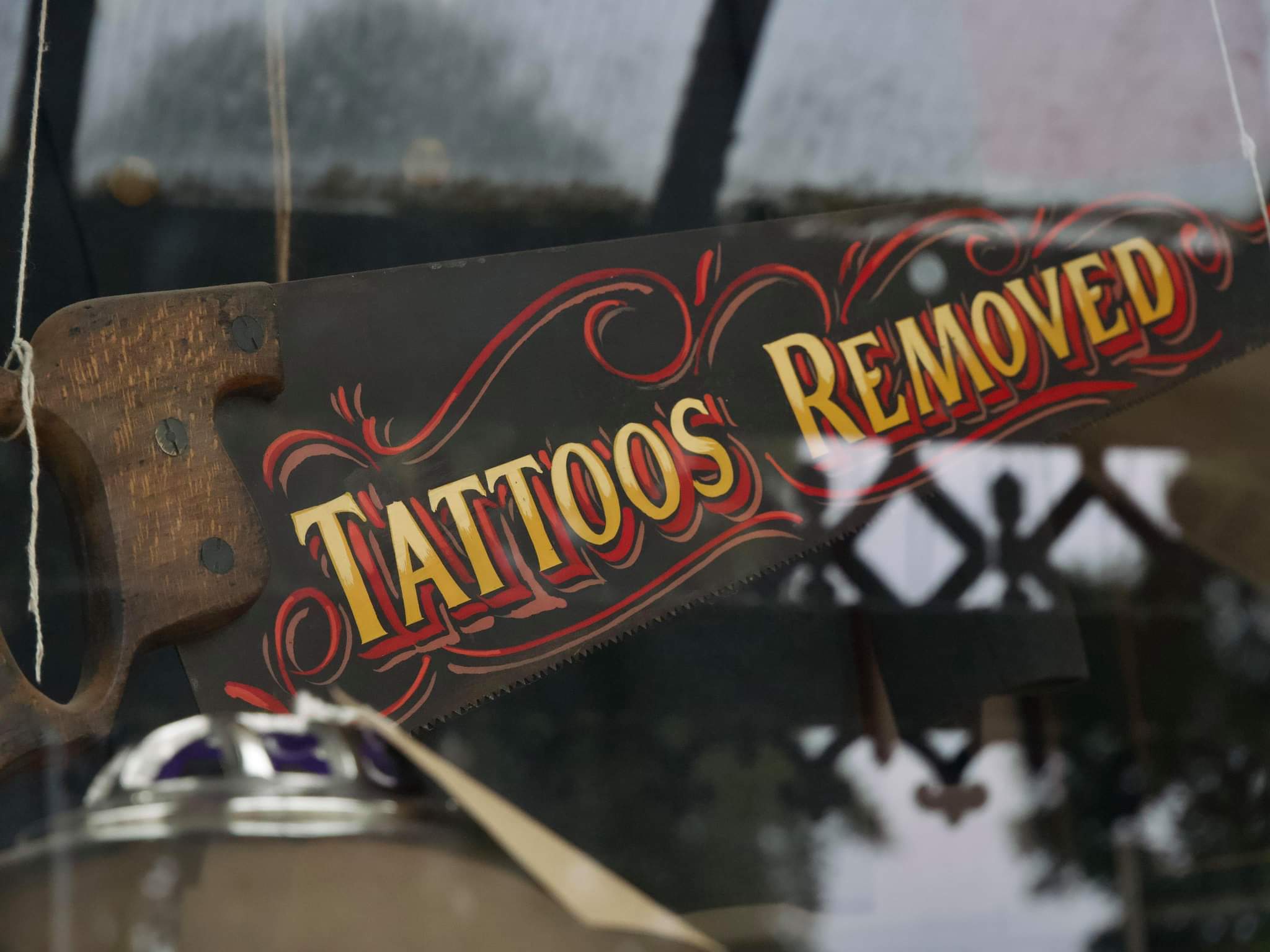 I don't fancy getting any of my tattoos removed by a hand saw!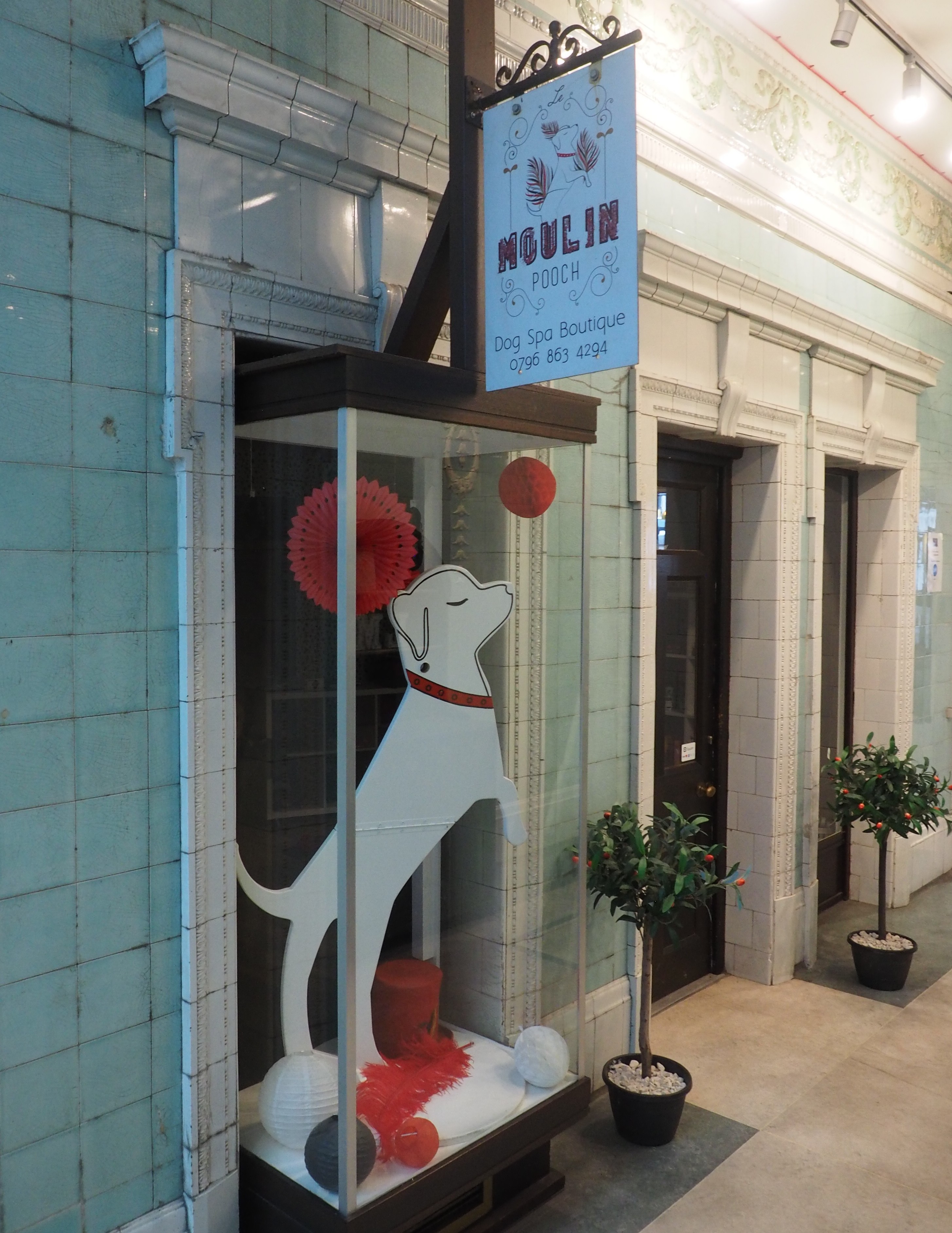 Moulin Pooch, spa treatment for the pampered pet!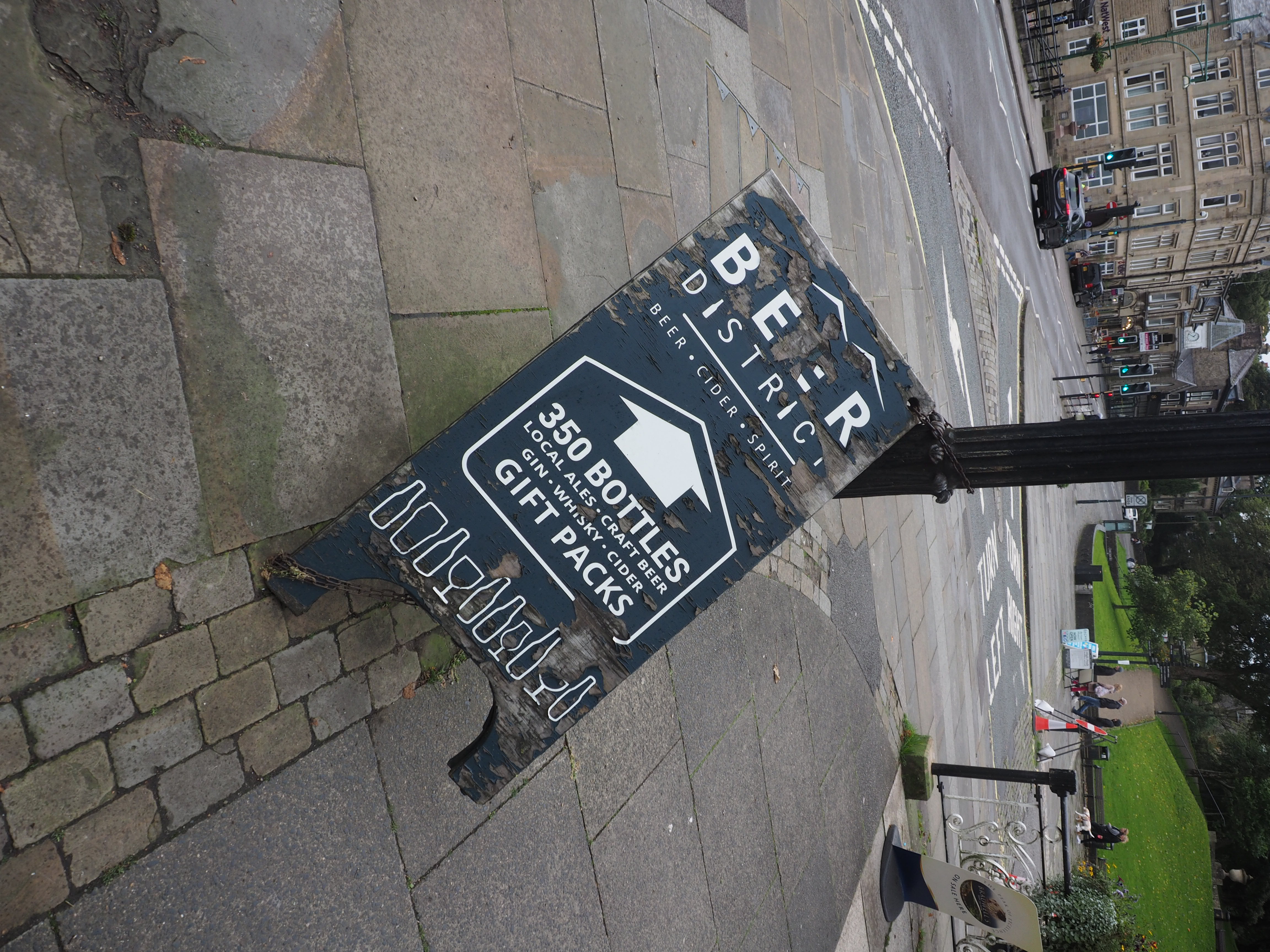 I think this sandwich board advertising beer, has had one too many!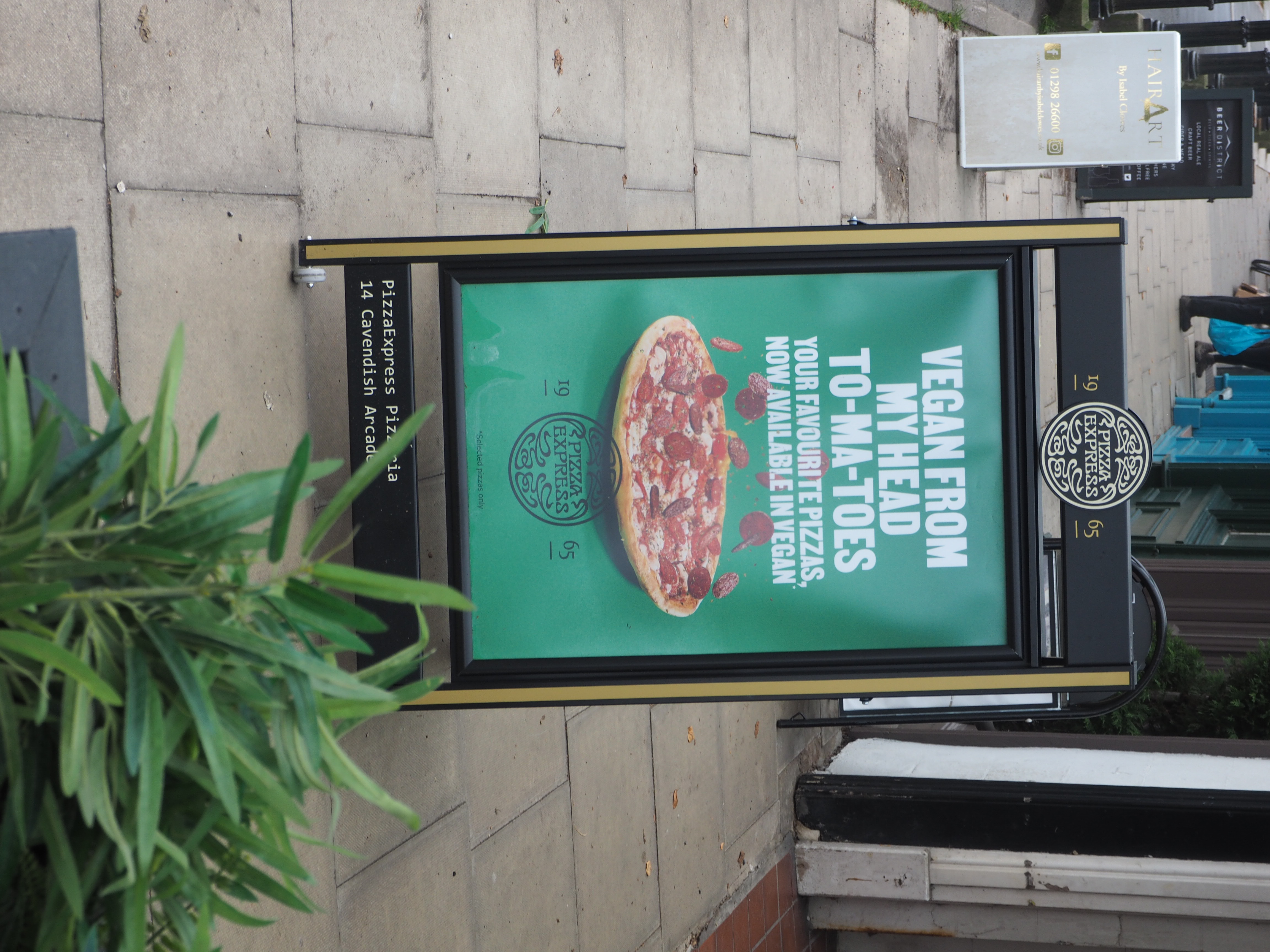 Vegan pizzas from my head to-ma-toes. I'm a vegetarian and I tried a vegan pizza recently from a local supermarket. Let's just say it wasn't the best ...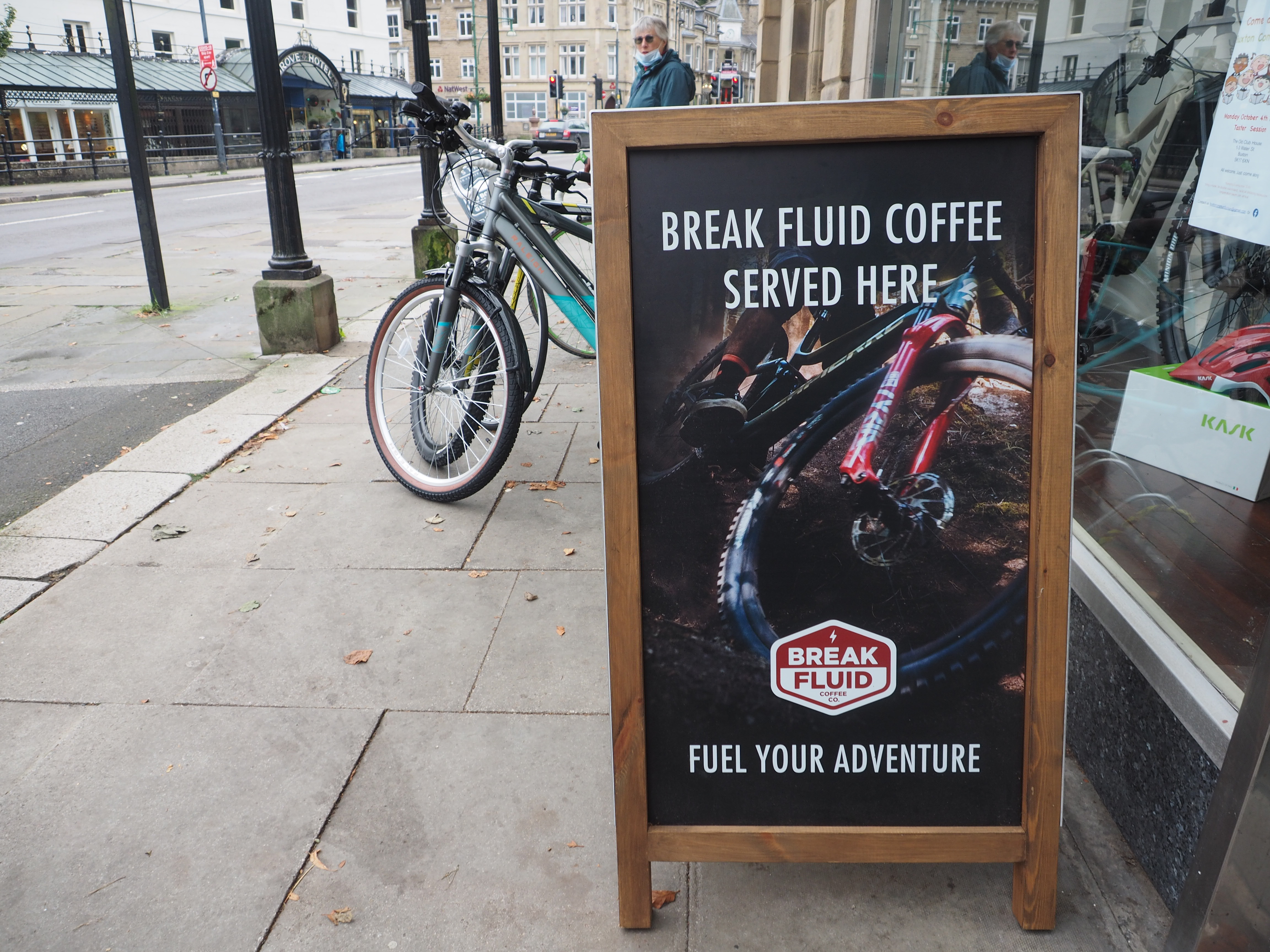 Great advertising from this cycle and coffee shop!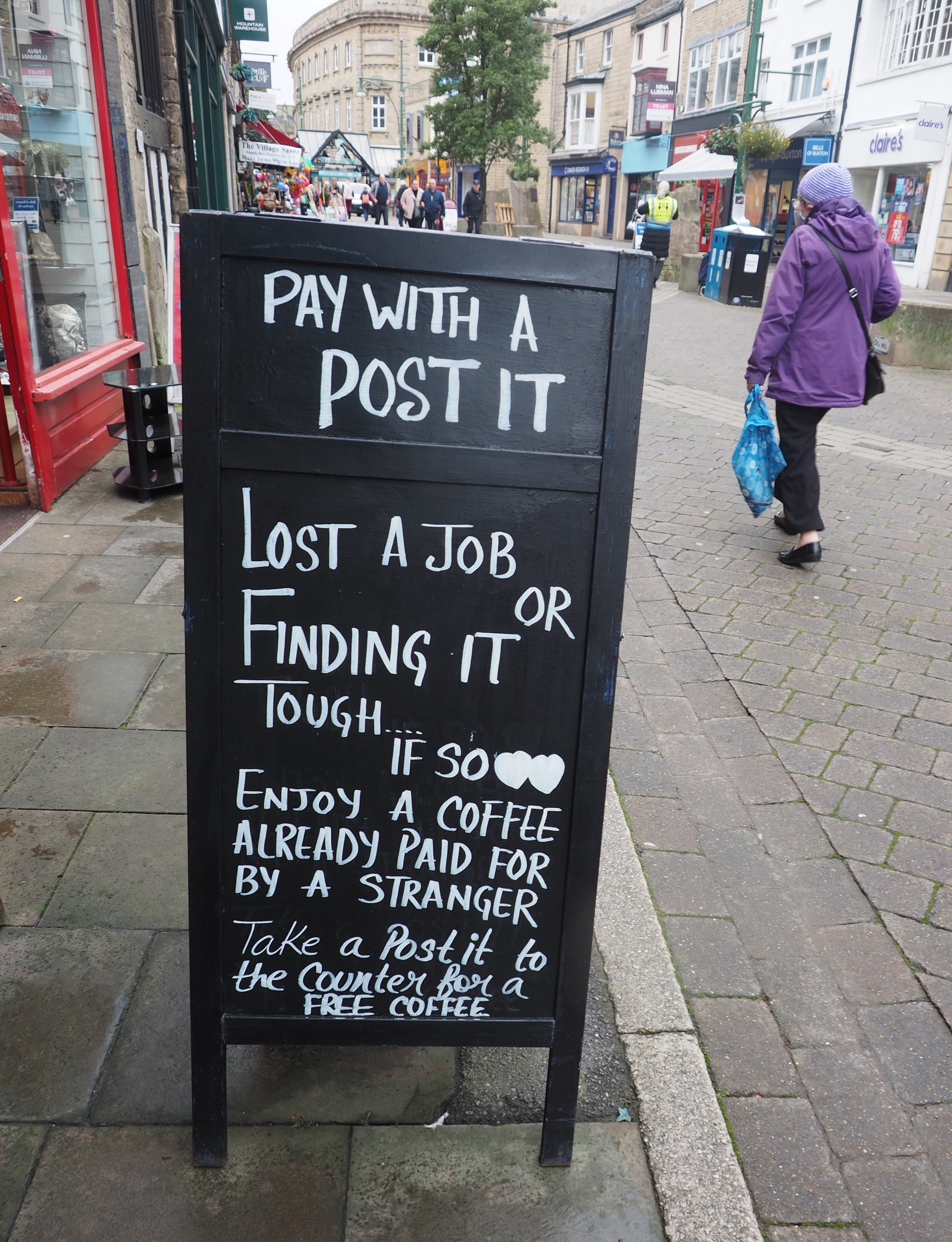 I love the community spirit of this coffee shop. You can leave money for a coffee behind the counter, for a stranger in need.
#sublimesunday initiated by
@c0ff33a.
Photos by @ellenripley - Julie S. All rights reserved.
---
---