Heather, Highland Cattle and the Kit Kat Stones!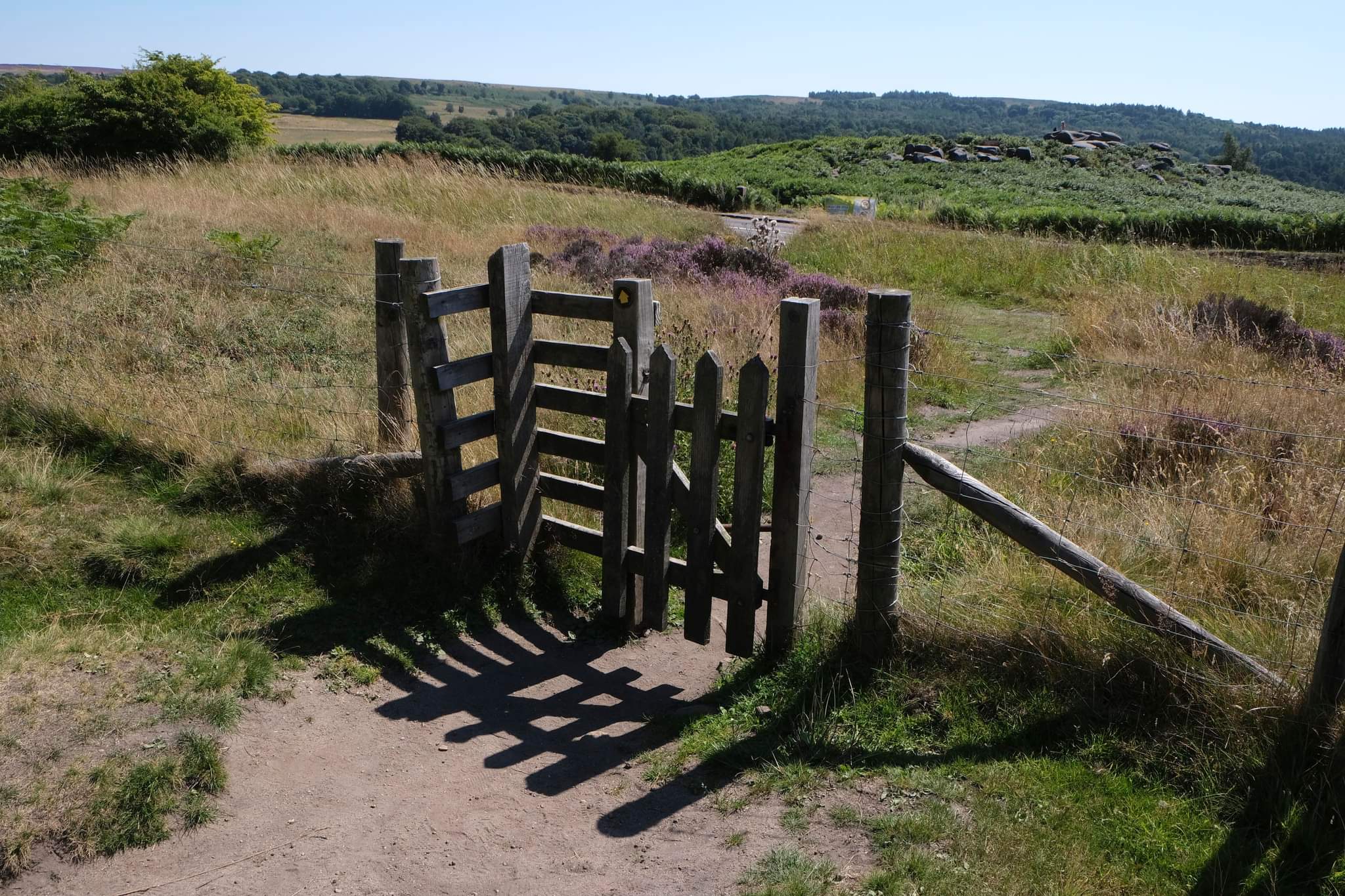 We went for a walk today to look for the heather on the Derbyshire moors. It's this time of year that it changes to a lovely carpet of purple.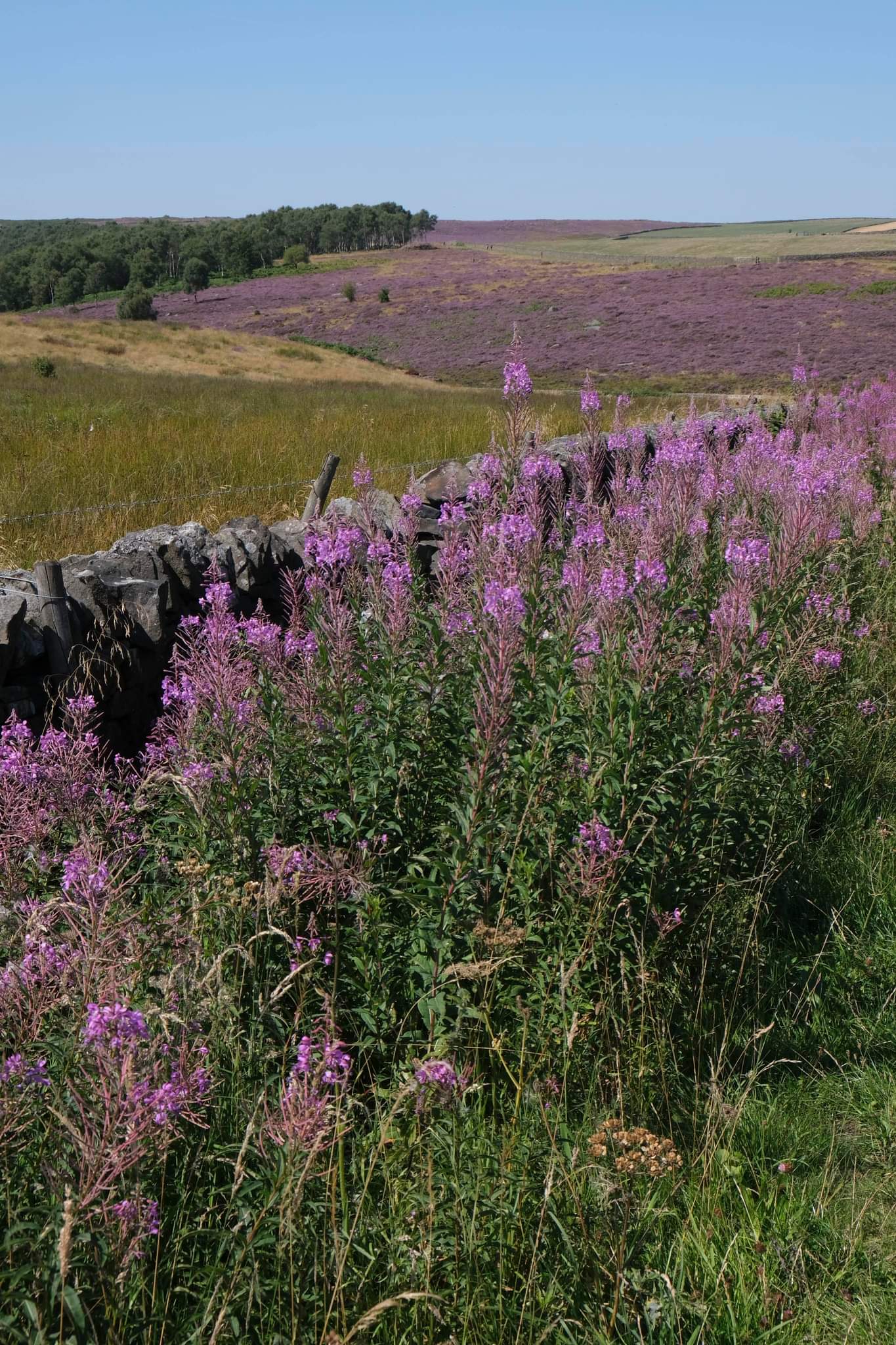 We could see the heather in the distance. It looked nice with the purple fireweed in the foreground.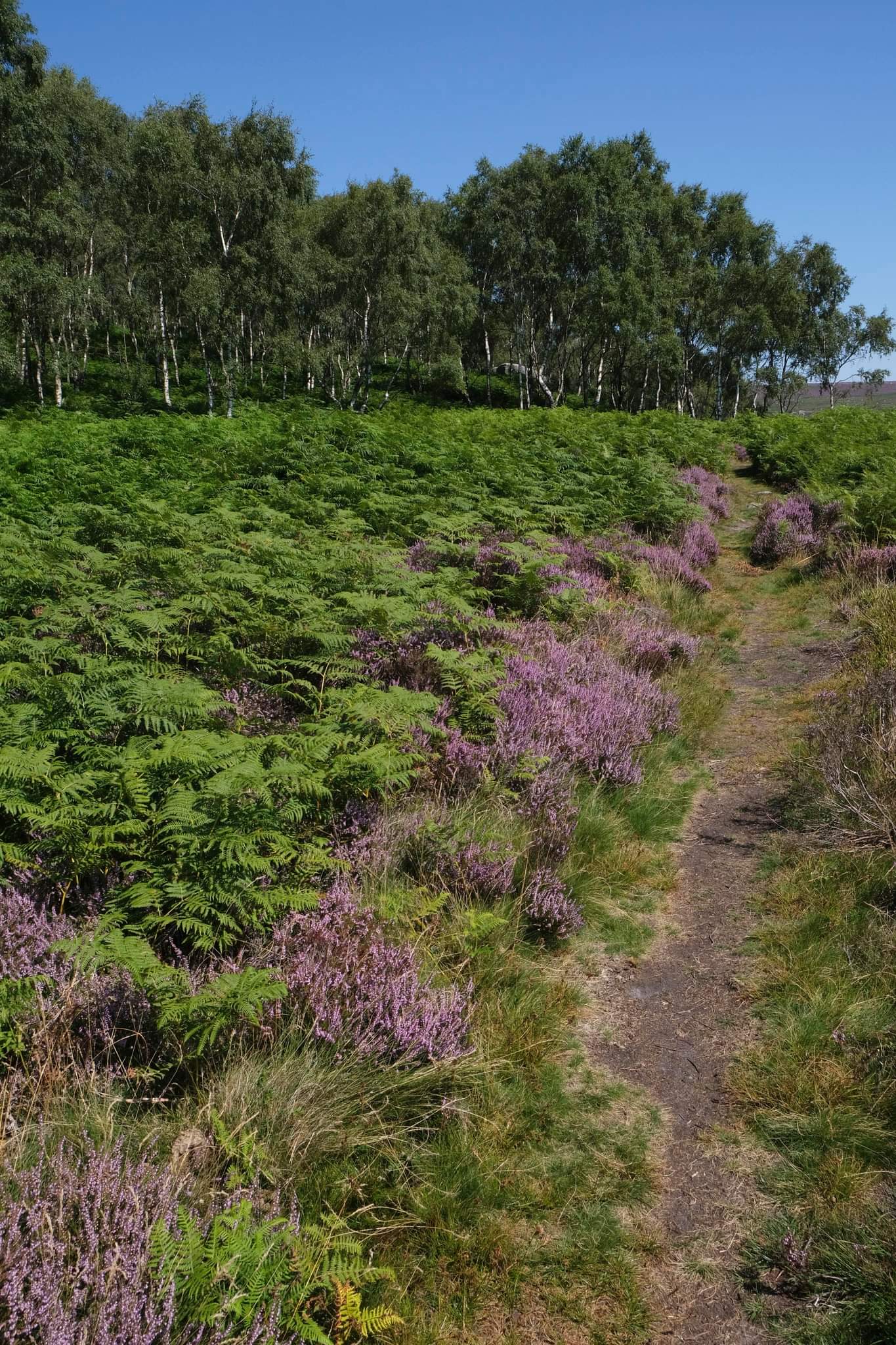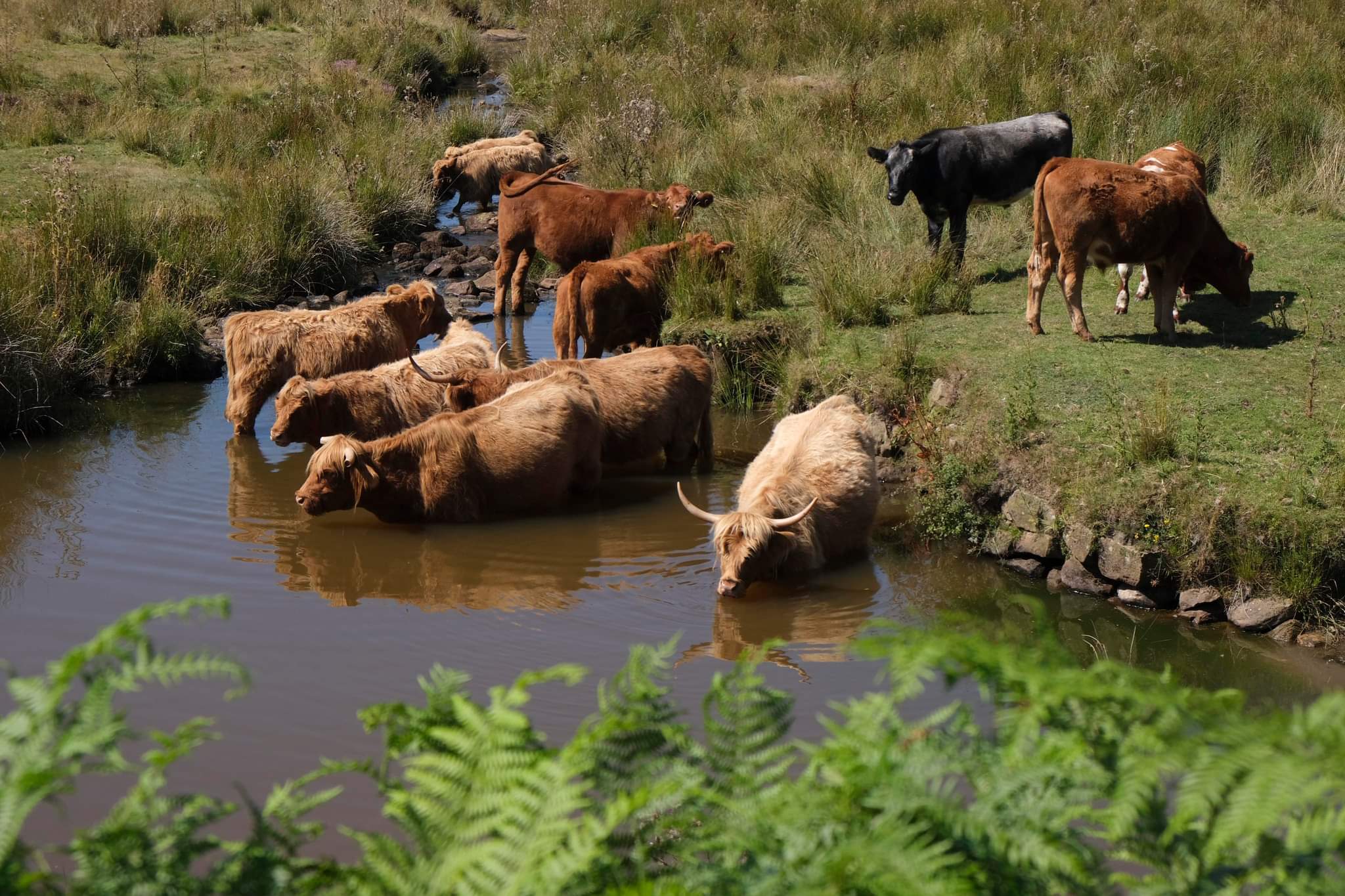 It's been quite hot this past week. The herd of Highland Cattle were having a dip to cool off.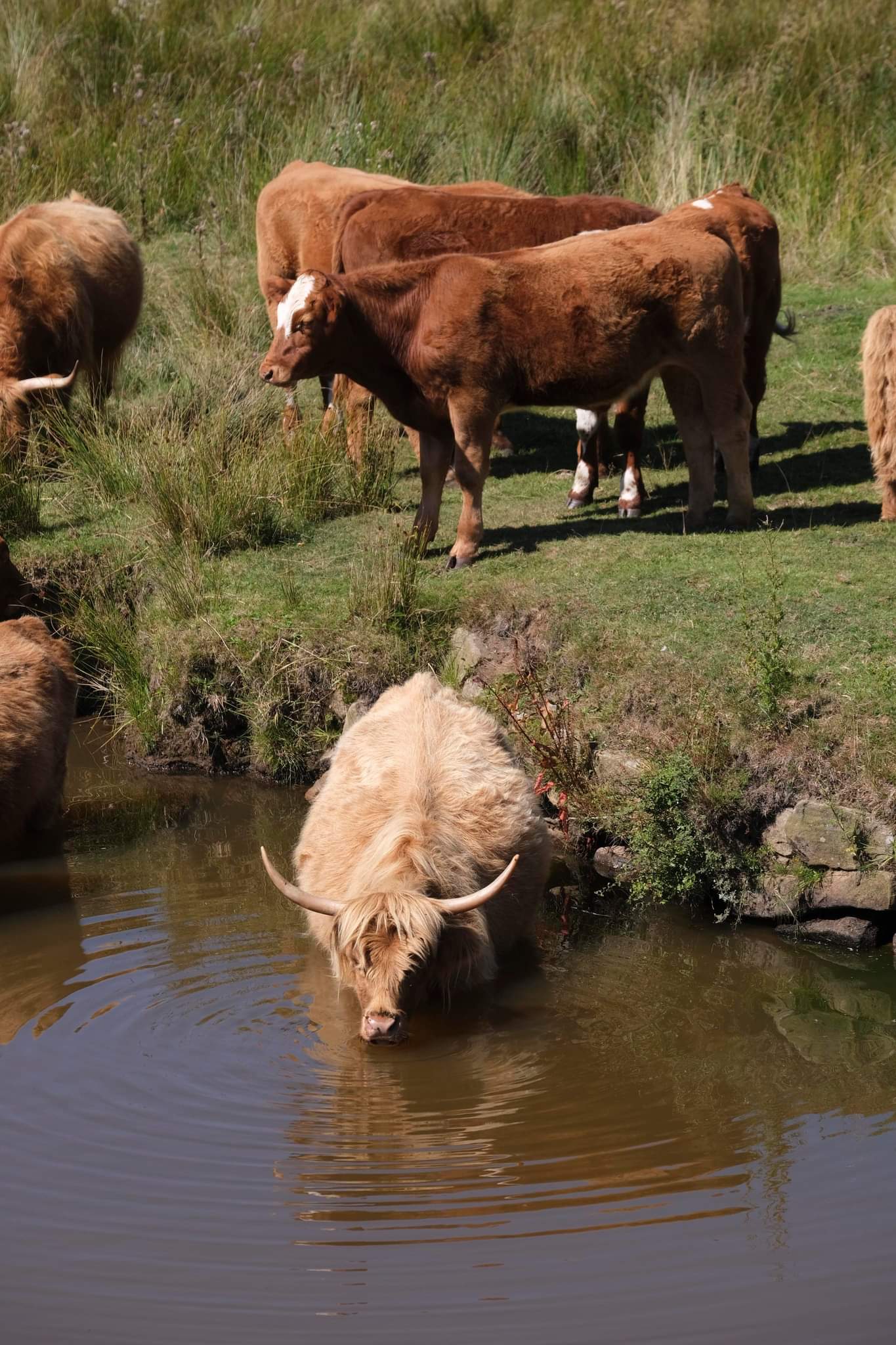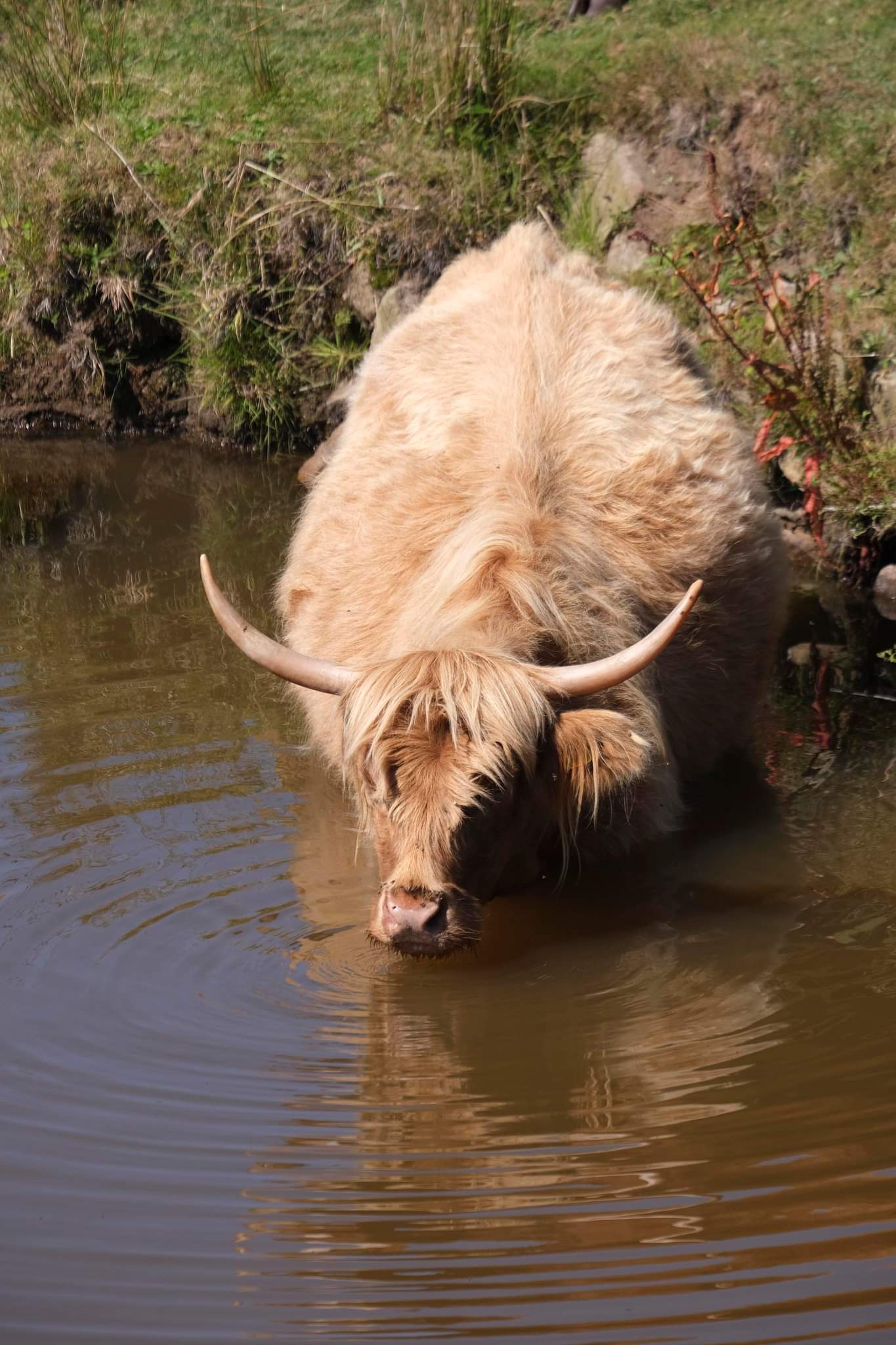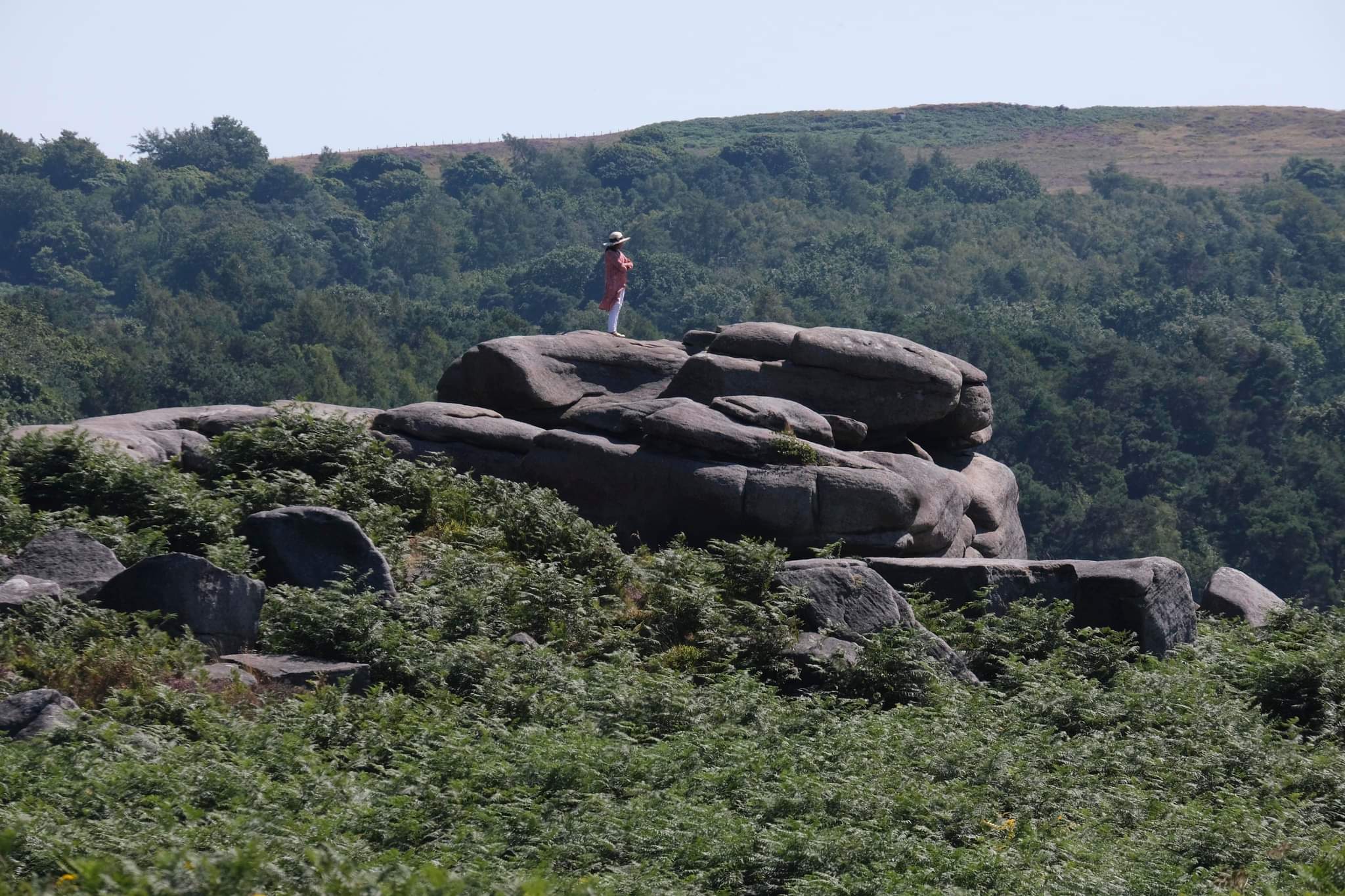 It looked like someone was in a reflective mood, or perhaps they were just looking to see where the ice cream cart was??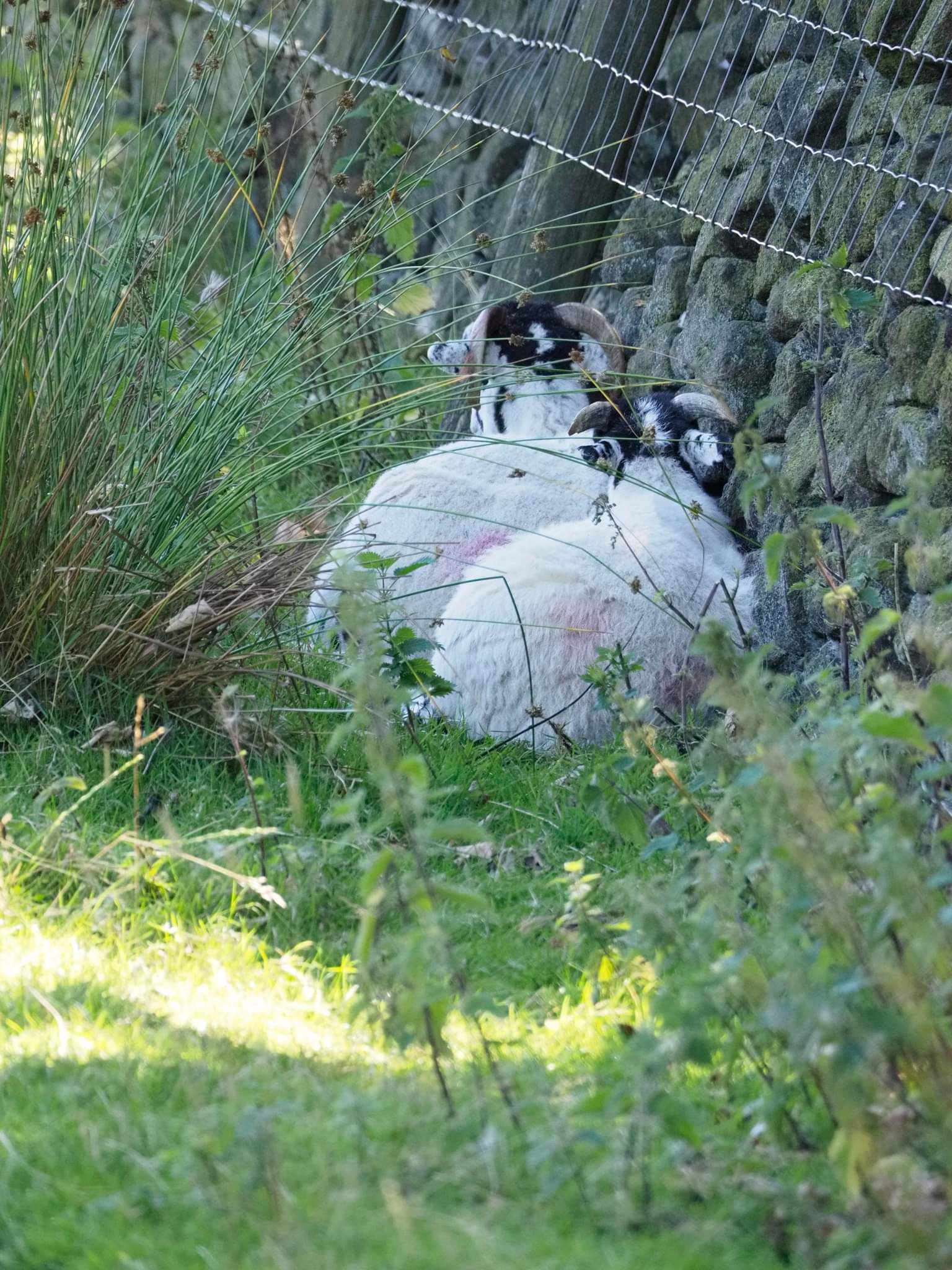 There's not a lot of shade on the moors so the sheep find it where they can.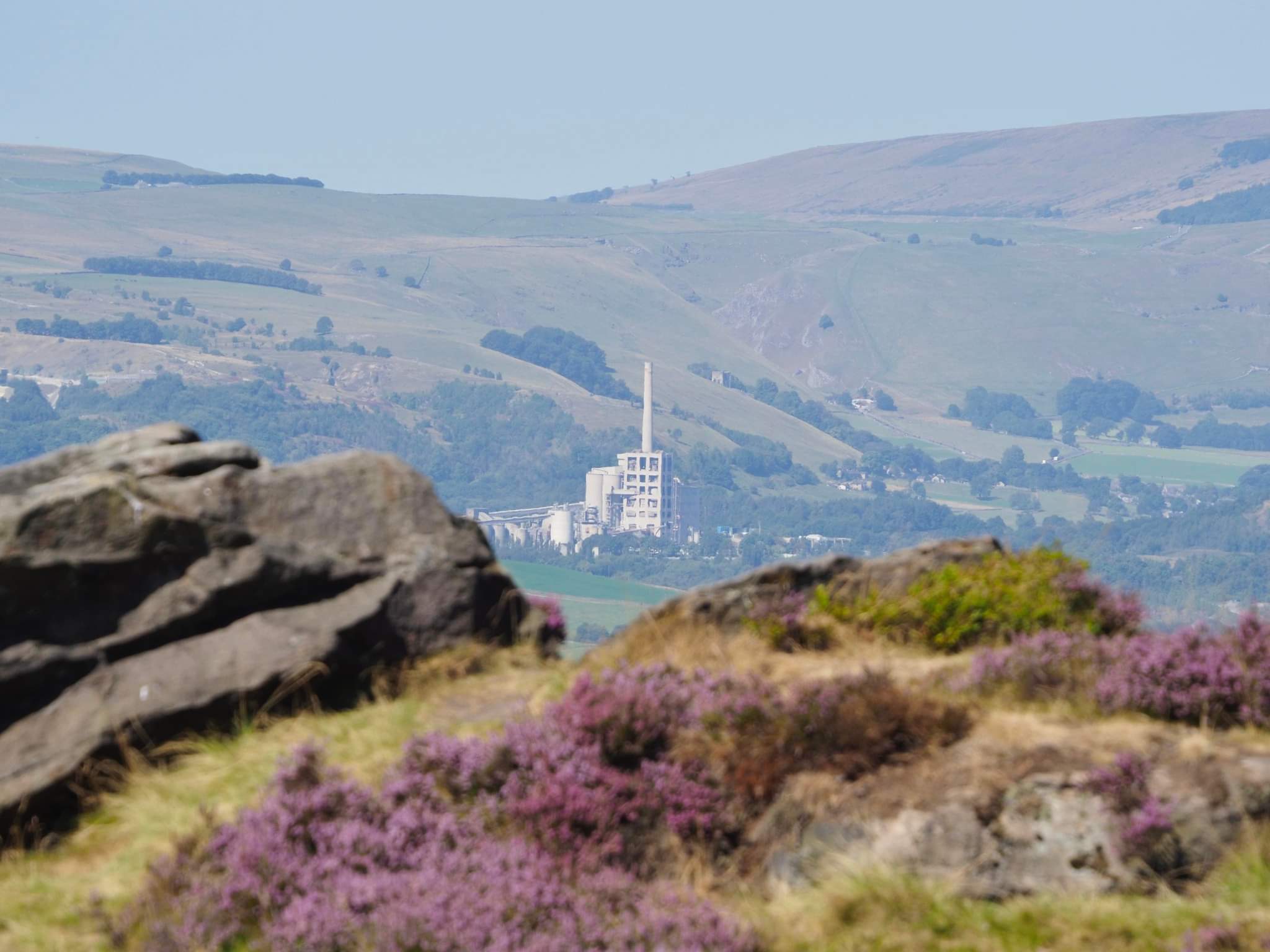 The carbuncle of Hope Cement Works in the background in the middle of the beautiful Peak District.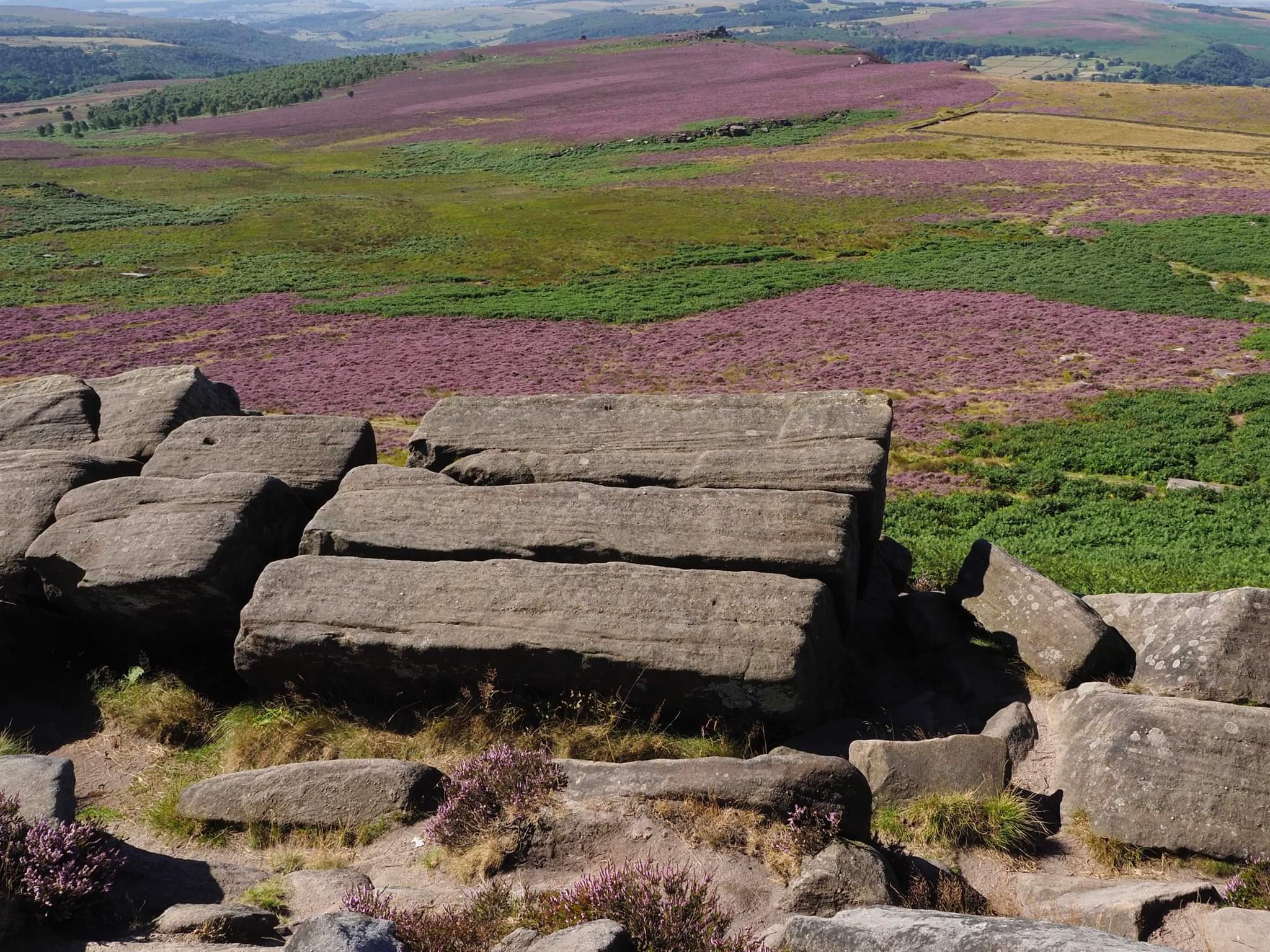 We moved on to Higger Tor which is a large gritstone rock formation. There is a certain rock there that everyone calls the Kit Kat stones. They actually do look like a kit kat. Pity they're not made out of chocolate.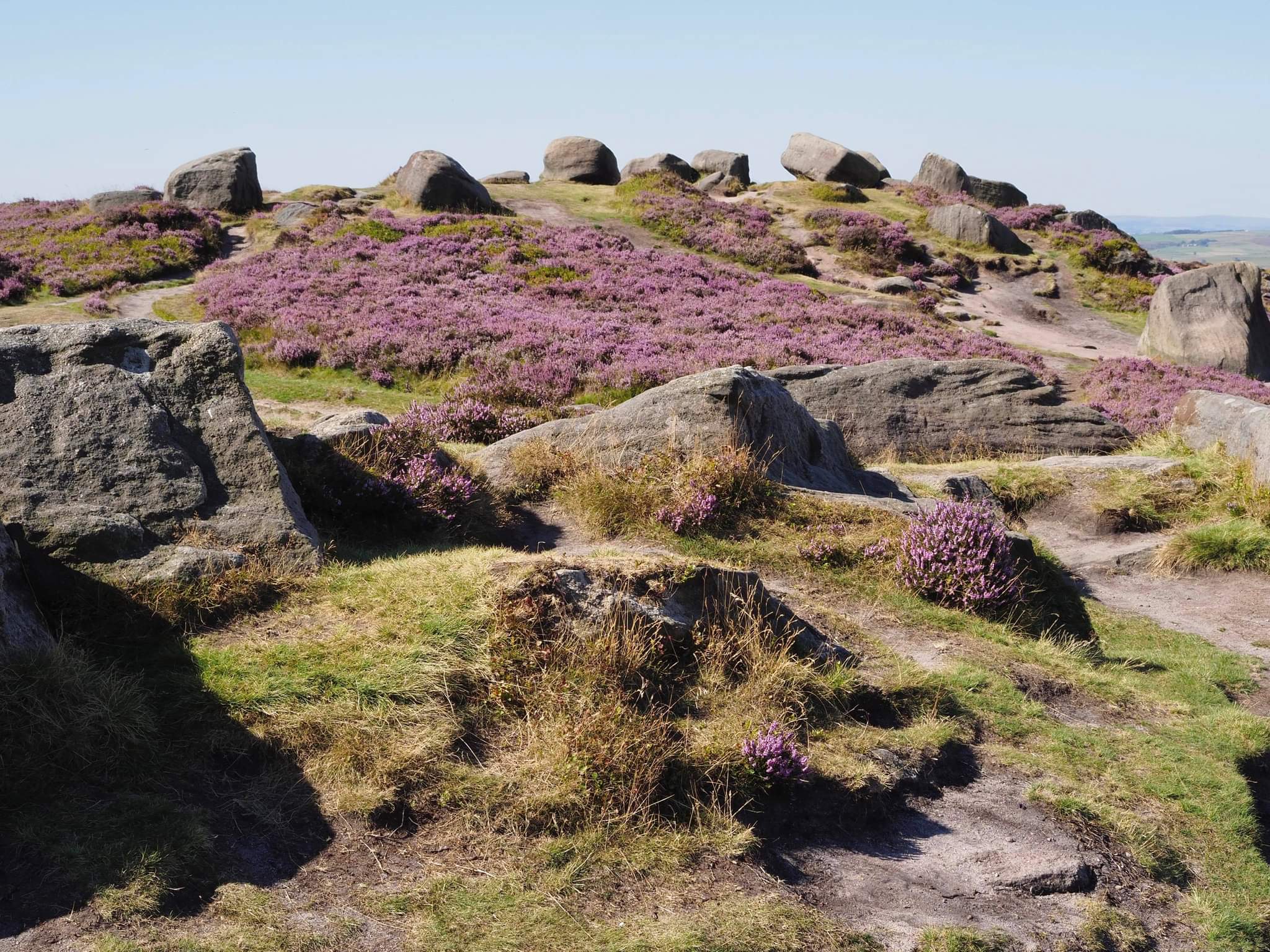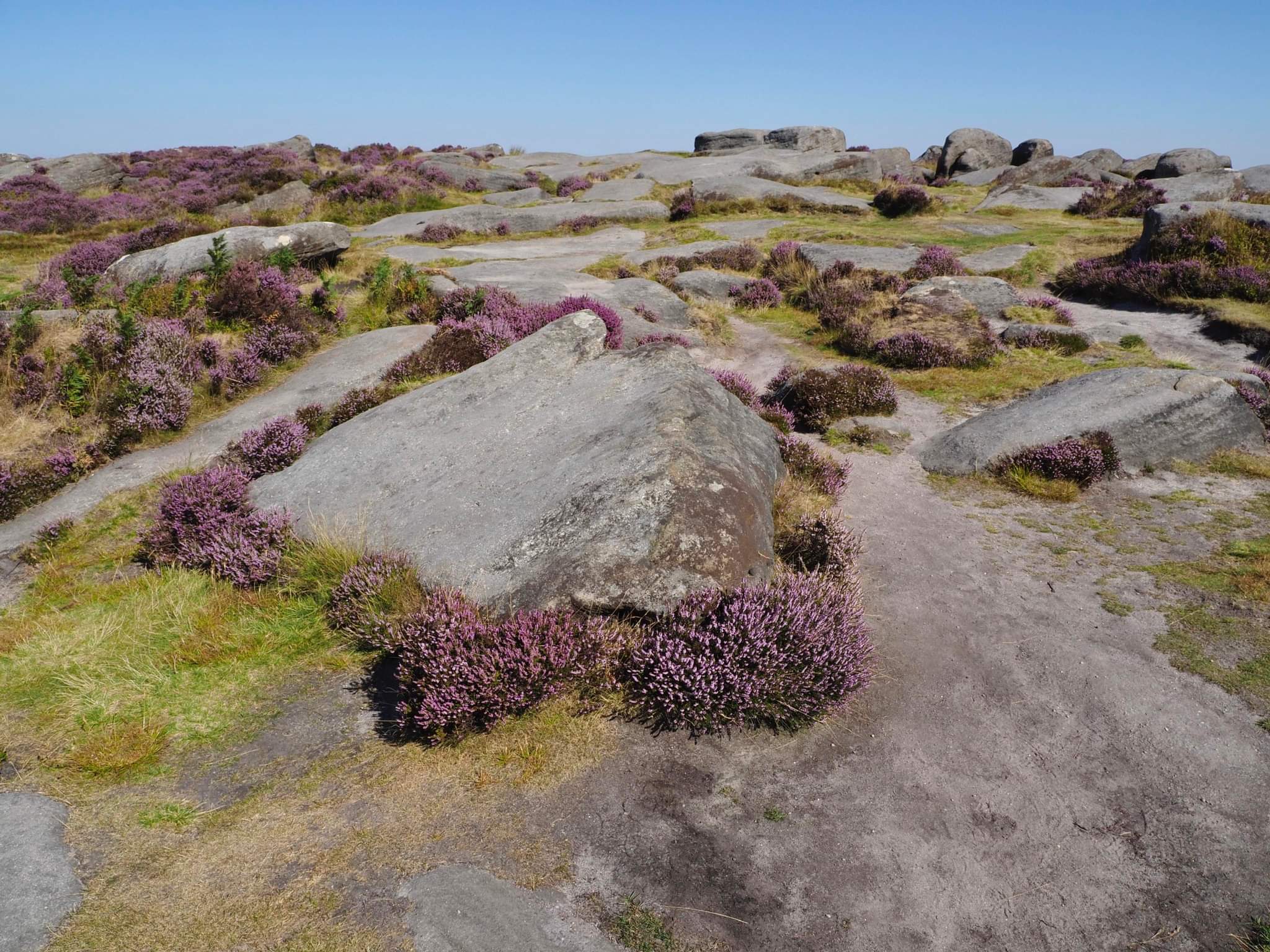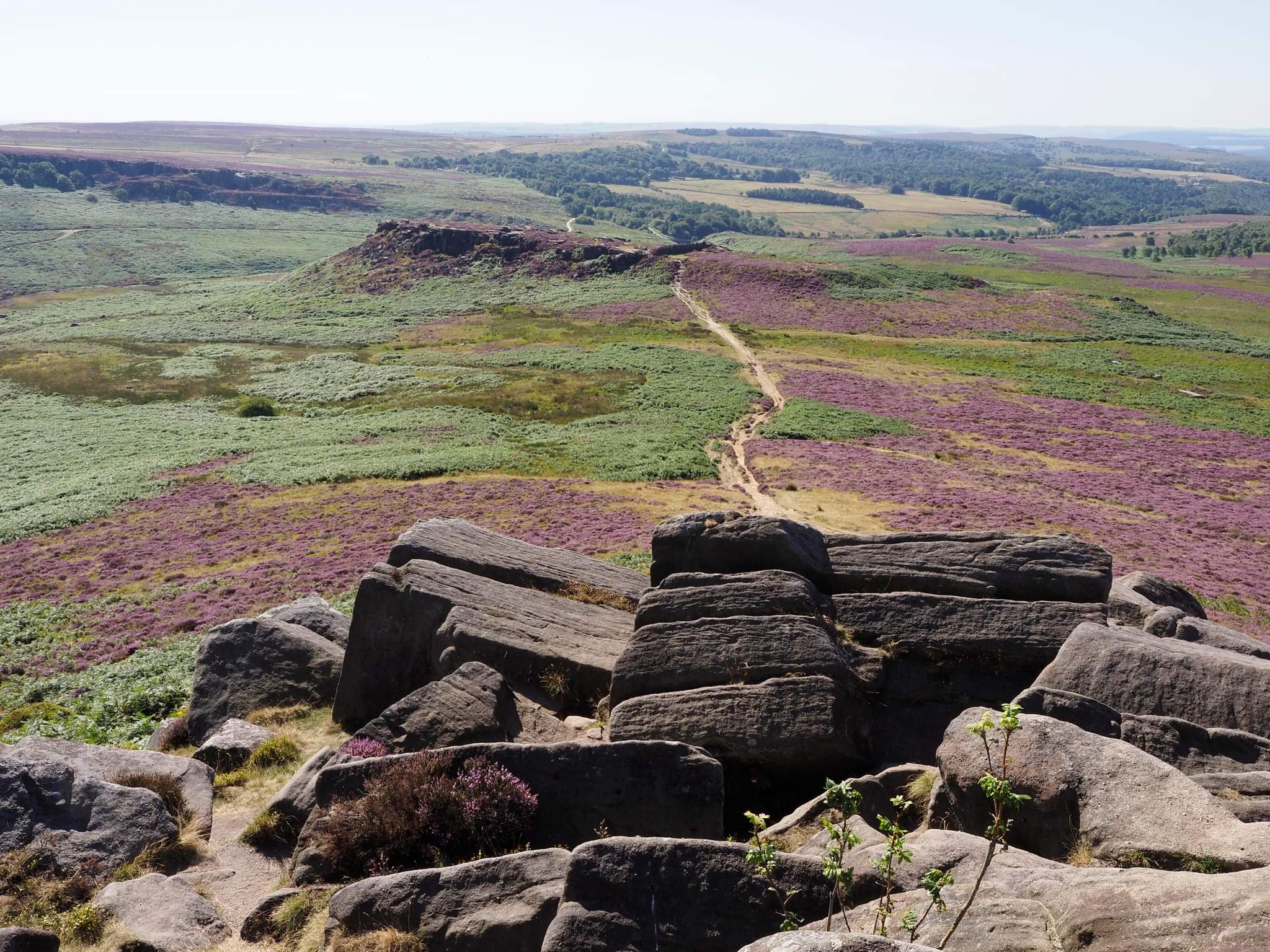 In the background is Carl Wark, the site of an Iron Age fort. I'm hoping to walk over there at some point.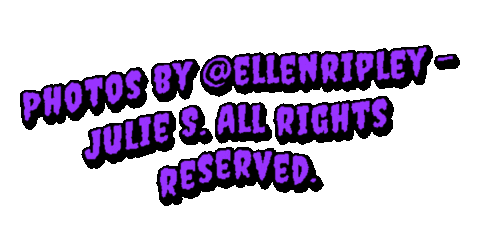 ---
---