[ESP/ENG] Un paseo en la ciudad lleno de arte (08 fotos)/A walk in the city full of art (08 photos)
¡Hola! amigos, aparecí después de unos días jeje. Espero que todos estén bien y que esta semana sea productiva para todos. Hoy quiero compartirles un paseo que hice hace un tiempo, antes de que llegara la pandemia. Y saben ¿Qué fue lo más cómico de este? Es que fue un día feriado y los Museos estaban cerrados :( dejen en los comentarios sí eso también pasa en su ciudad.
Caracas es una ciudad que tiene una diversidad increíble, puede ser conocida por cualquier cosa pero es una ciudad donde se vive, se respira y se comparte el arte.
Mi esposo y yo nos fuimos en carro hasta el Centro Comercial El Recreo donde lo estacionamos con la intención de irnos a la estación de Metro Sabana Grande y bajarnos en la estación Bellas Artes para caminar por esa zona que es conocida por sus diferentes museos.
Nuestra primera parada fue en el Museo de Los niños, una institución privada que abrió sus puertas a principio de los años ochenta, esta queda en la Av. Bolívar muy cerca de Parque Central.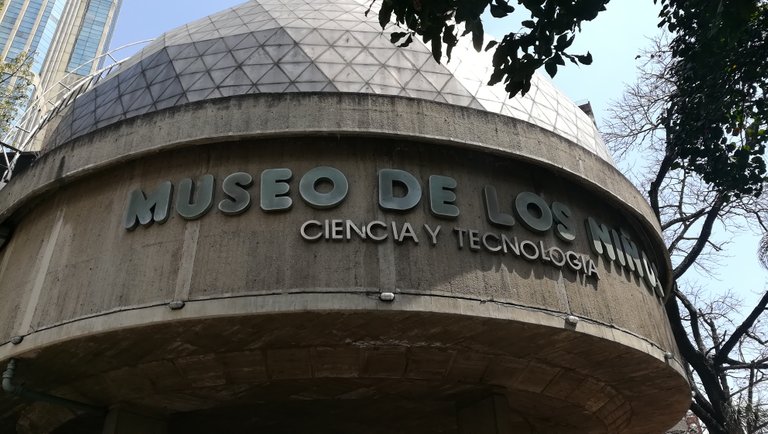 La segunda parada es el Museo de Arte Contemporáneo de Caracas Sofía Imber, creado al principio de los años setenta por la periodista Sofía Imber, una mujer que promovía el arte en el país. Ahora el museo es conocido como Armando Reverón, otro artista importante de nuestro país. Este queda en la Zona Cultural de Parque Central, en la Av. Bolívar.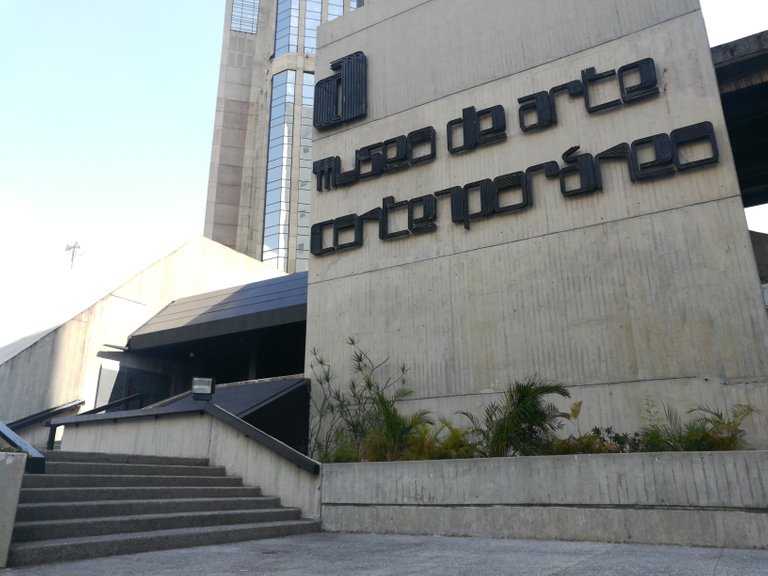 La tercera parada de este recorrido fallido jeje es el increíble teatro Teresa Carreño, su nombre es un homenaje a una de las primeras mujeres pianista que se hizo famosa en el mundo.
Este teatro es un complejo cultural donde se han presentado obras de teatro, conciertos de estrellas nacionales e internacionales, música clásica y ballet.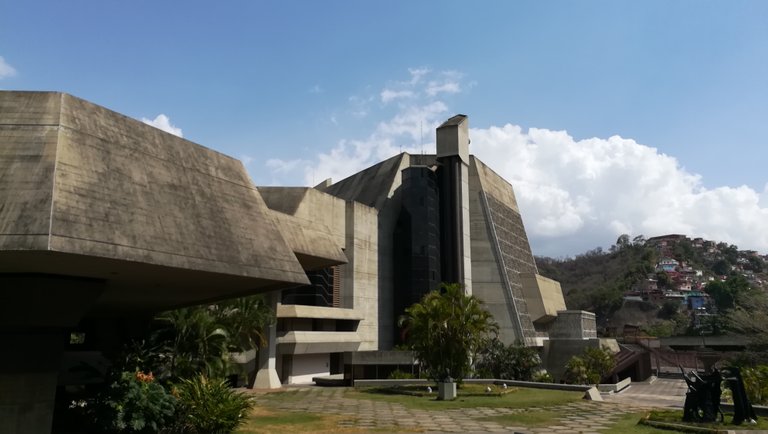 La cuarta parada fue en el Parque Los Caobos, considerado unos de los más antiguos de la ciudad, su inauguración fue en el año 1924. Es muy grande y en el aguarda esculturas al aire libre de muchos artistas de diferentes partes del mundo. Tiene una fuente de agua con una historia bastante curiosa. La fuente Venezuela fue hecha para estar en Plaza Venezuela, pero por unas remodelaciones en este lugar fue movida al Parque Los Caobos y más nunca la movieron. Me alegro que fue así, porque en su lugar actual esta más cuidada. Este parque grande está ubicado entre el complejo Teatro Teresa Carreño y Plaza Venezuela, que en metro puedes quedarte en la estación Colegio de Ingenieros, Plaza Venezuela o Parque Central.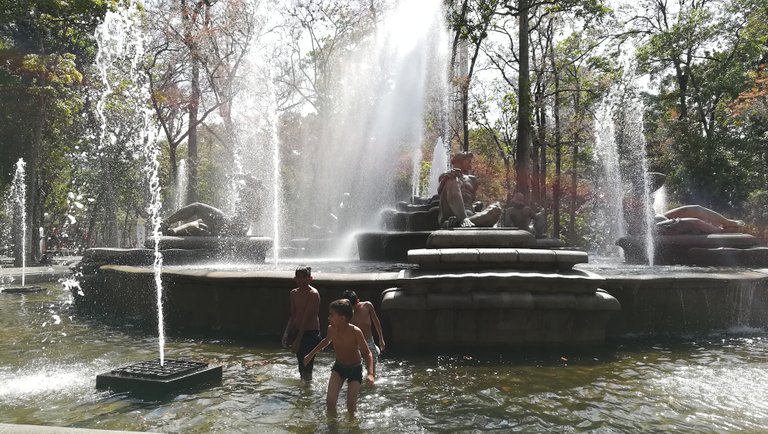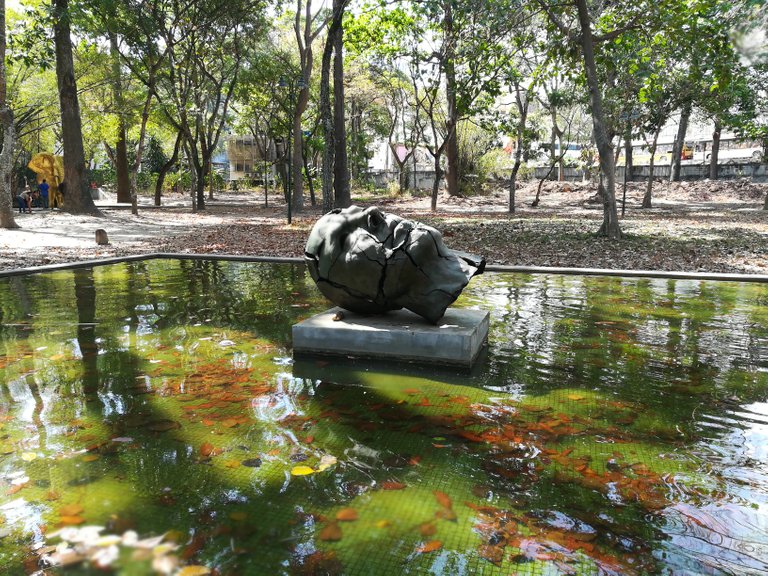 La quinta parada era Plaza Venezuela, una zona que esta rodeada de edificios altos de empresas, entes gubernamentales, residenciales y también de arte al aire libre. La primera obra que nos encontramos es el Abra Solar del artista Alejandro Otero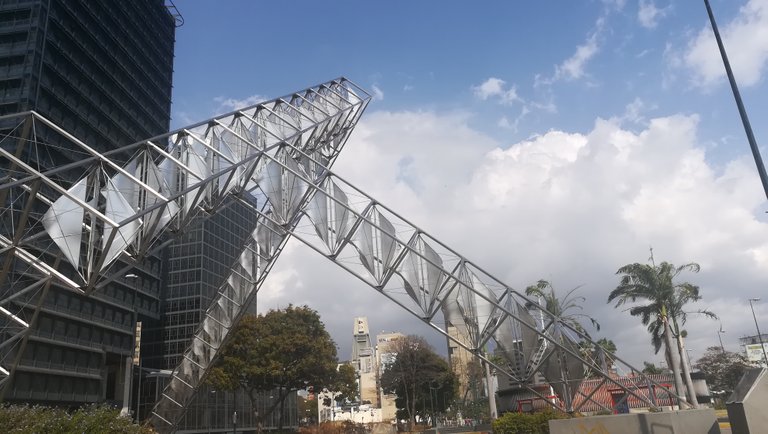 Después te encuentras La Fisicromía del artista Carlos Cruz Diez, un señor que hizo arte hasta que falleció en el 2019 a la edad de 95 años.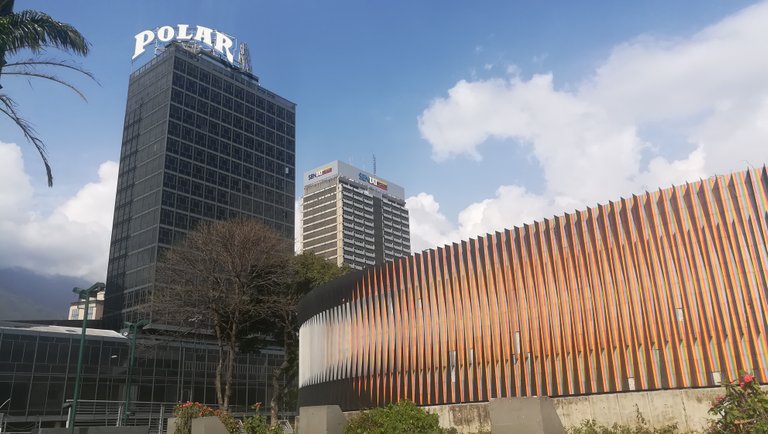 Después de tanto caminar, Plaza Venezuela conecta con Sabana Grande donde comenzamos nuestro recorrido, comimos en el Centro Comercial, tomamos el carro y nos fuimos a nuestra última parada.
La sexta parada fue La Esfera de Soto del artista Jesús Soto, una obra hecha en 1996 para embellecer Caracas, como estaba en plena autopista no se podía acceder peatonalmente a ella, hasta hace unos pocos años, se convirtió en un lugar de encuentro para todos los ciudadanos de diferentes zonas de la ciudad que iban, (digo iban porque esta cerrado por pandemia) a tomarse fotos, sentarse en la grama o reunirse con amigos.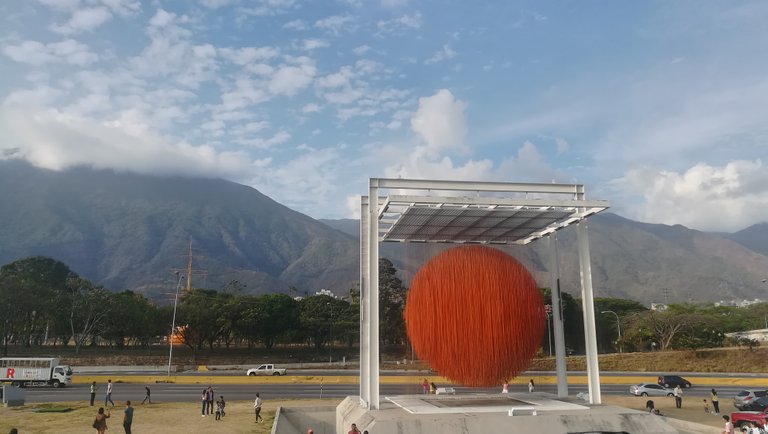 Espero que disfrutaran este recorrido como yo lo hice, a pesar de que todo estaba cerrado, fue divertido caminar por estas calles y encontrar que hay arte en cada rincón.
¡Hasta la próxima!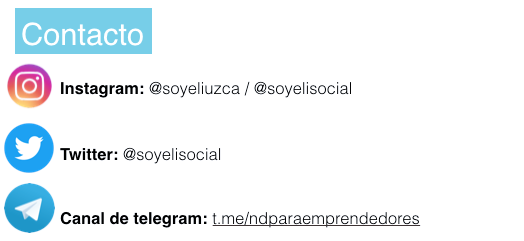 ENGLISH
Hi friends, I showed up after a few days hehe. I hope everyone is well and that this week is productive for everyone. Today I want to share with you a walk I did some time ago, before the pandemic arrived. And you know what was the funniest thing about it? It was a holiday and the museums were closed :( leave in the comments if that also happens in your city.
Caracas is a city that has an incredible diversity, it can be known for anything but it is a city where you live, breathe and share art.
My husband and I went by car to the El Recreo Shopping Center where we parked it with the intention of going to the Sabana Grande Metro station and getting off at the Bellas Artes station to walk around that area which is known for its different museums.
Our first stop was the Children's Museum, a private institution that opened its doors in the early eighties, located on Bolivar Avenue, very close to Parque Central.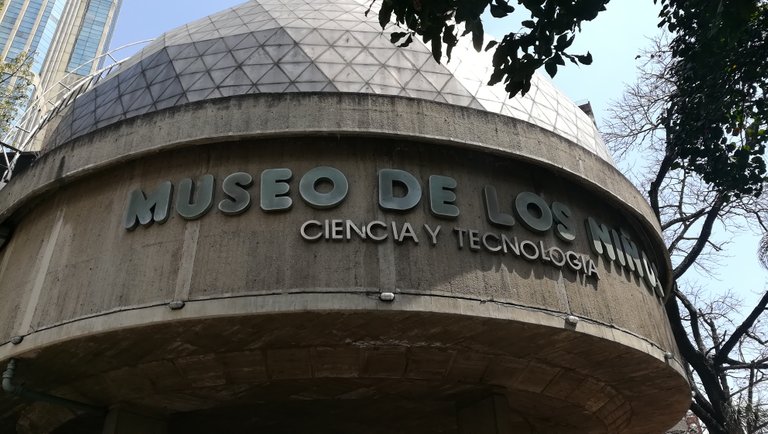 The second stop is the Museo de Arte Contemporáneo de Caracas Sofía Imber, created in the early seventies by journalist Sofía Imber, a woman who promoted art in the country. Now the museum is known as Armando Reverón, another important artist of our country. It is located in the Cultural Zone of Parque Central, on Bolivar Avenue.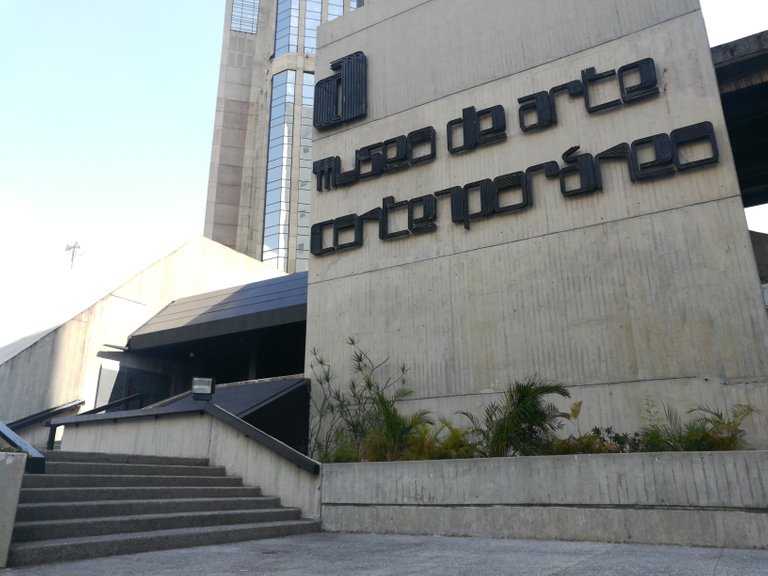 The third stop of this failed tour hehe is the incredible Teresa Carreño Theater, its name is a tribute to one of the first women pianist who became famous in the world.
This theater is a cultural complex where plays, concerts of national and international stars, classical music and ballet have been presented.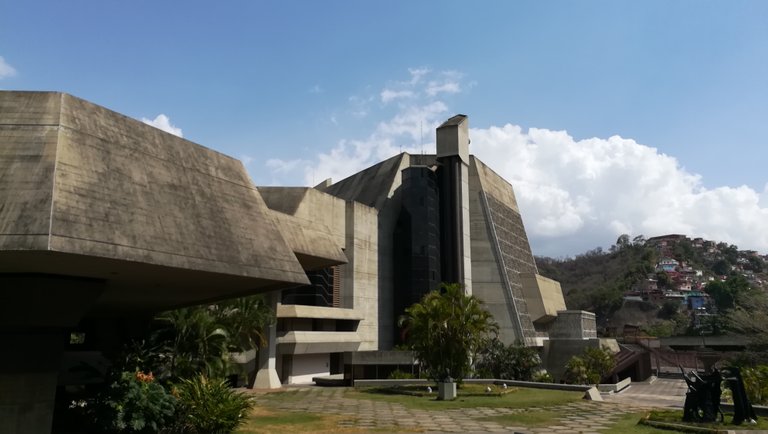 The fourth stop was Los Caobos Park, considered one of the oldest in the city, its inauguration was in 1924. It is very large and awaits outdoor sculptures of many artists from different parts of the world. It has a water fountain with a rather curious history. The Venezuela fountain was made to be in Plaza Venezuela, but due to some remodeling in this place it was moved to Los Caobos Park and never moved again. I'm glad they never moved it, because in its current location it is more well kept. This big park is located between the Teresa Carreño Theater complex and Plaza Venezuela, which by subway you can stop at Colegio de Ingenieros, Plaza Venezuela or Parque Central.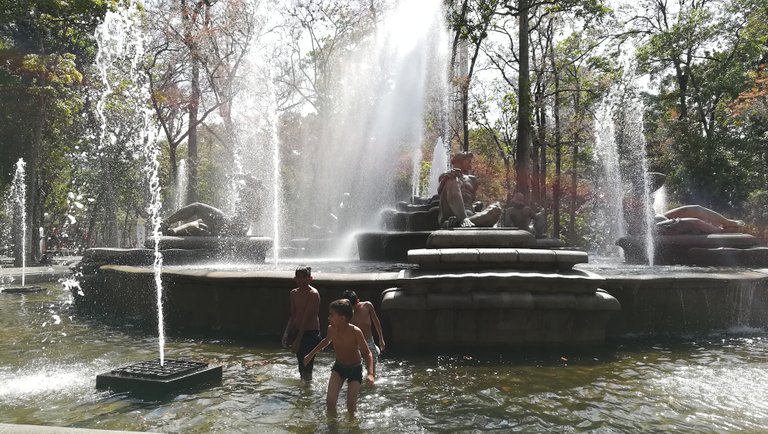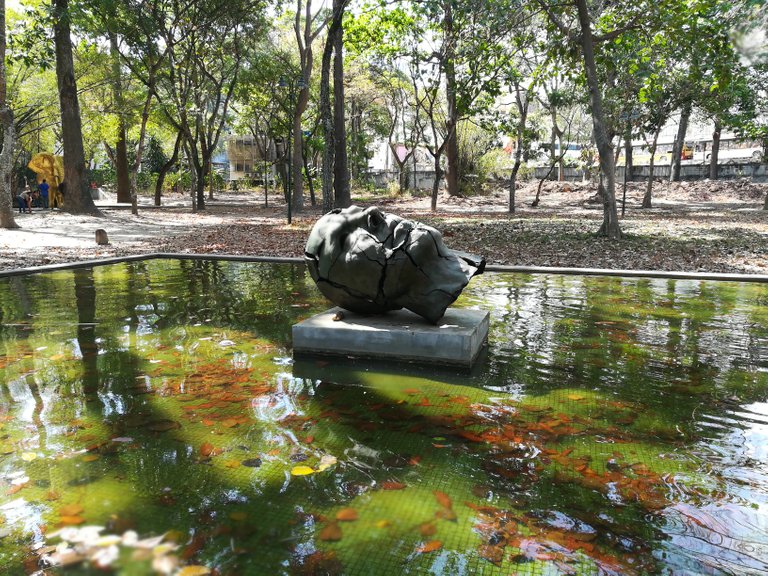 The fifth stop was Plaza Venezuela, an area that is surrounded by tall buildings of companies, government agencies, residential and outdoor art. The first work we found was the Abra Solar by the artist Alejandro Otero.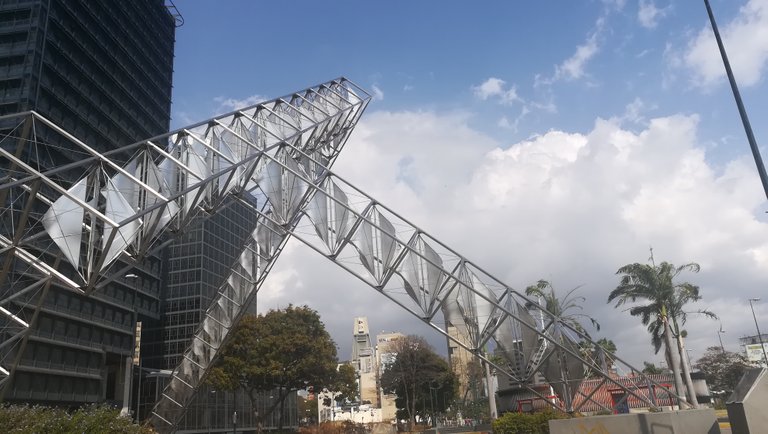 Then you find La Fisicromía by artist Carlos Cruz Diez, a man who made art until he passed away in 2019 at the age of 95.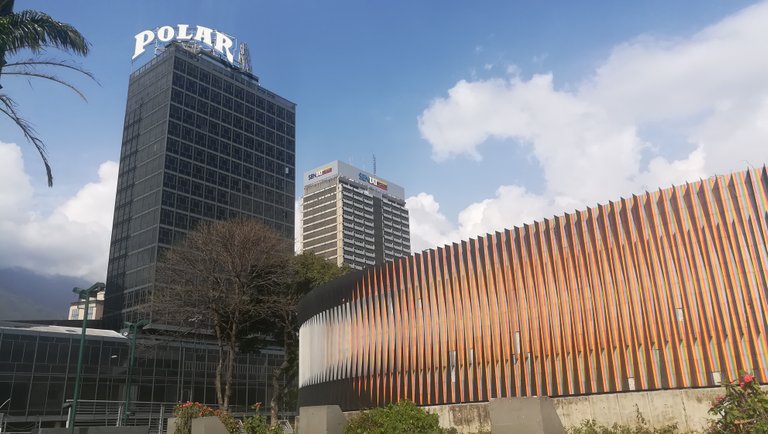 After so much walking, Plaza Venezuela connects to Sabana Grande where we started our tour, ate at the Mall, took the car and went to our last stop.
The sixth stop was La Esfera de Soto by artist Jesús Soto, a work made in 1996 to beautify Caracas, as it was in the middle of the highway it was not accessible for pedestrians, until a few years ago, it became a meeting place for all citizens from different areas of the city who went, (I say went because it is closed due to pandemic) to take pictures, sit on the grass or meet with friends.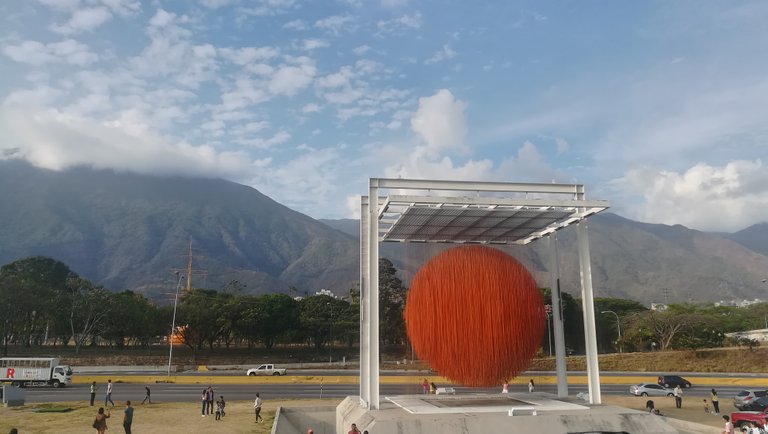 I hope you enjoyed this tour as much as I did, even though everything was closed, it was fun to walk through these streets and find that there is art in every corner.
See you next time!
Translated with www.DeepL.com/Translator (free version)
---
---