[ENG-ESP]Moms get tired too!😴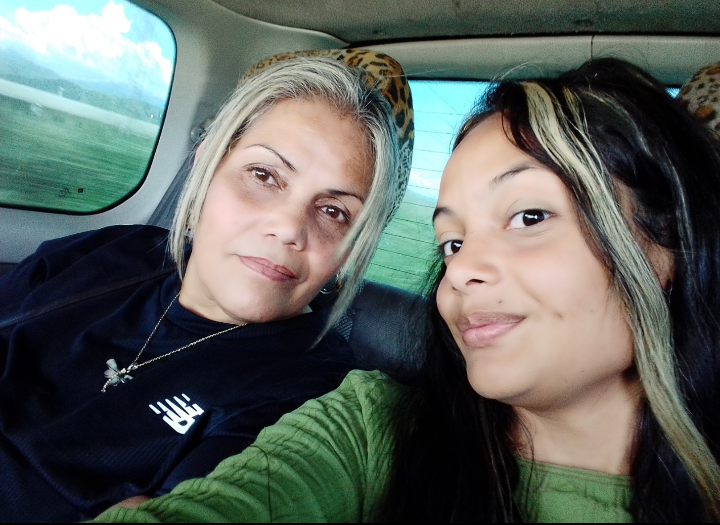 Me gusta hablar de mi mamá,mi rostro refleja una alegría incomparable cada vez que pronunció su nombre aunque casi nunca la llamo por su nombre de nacimiento ya que me parece raro , estoy acostumbrada a decirle "mamá o mami " y más si es en disminutivo porque siento que son expresiones de cariño y afecto hacia ella ,que es una de las pocas personas poseedoras de absolutamente todo mi amor.
I like to talk about my mom, my face reflects an incomparable joy every time I pronounce her name although I almost never call her by her birth name because it seems strange to me, I am used to say "mom or mommy" and more if it is in diminutive because I feel that they are expressions of affection and affection towards her, who is one of the few people who possesses absolutely all my love.
Últimamente he tenido mucho tiempo para reflexionar y en unos de esos momentos de profundo silencios conmigo misma me he puesto a pesar que todos idealizan a las mamás como especies de superhéroes que tienen una fuerza interminable como que si ella nunca se cansarán,como que si ellas no lloran ,como que si ellas no tienen derecho a sentirse mal , tratamos a las madres en general como que si ellas no fueran seres humanos que a veces así como todos nosotros se levantan sin ánimos de hacer nada o con ganas de llorar o enfermas y es válido ya que por el simple hecho de cumplir el rol de mamá no quiere decir que no sigan siendo personas comunes y corrientes como todos los miembros de la familia y la sociedad.
Lately I have had a lot of time to reflect and in one of those moments of deep silence with myself I have been thinking that everyone idealizes moms as a kind of superheroes who have endless strength, as if they will never get tired, as if they do not cry, as if they do not have the right to feel bad, We treat mothers in general as if they were not human beings who sometimes, just like all of us, wake up without the will to do anything or with the desire to cry or sick and it is valid because the simple fact of fulfilling the role of mother does not mean that they are not still ordinary people like all members of the family and society.
Particularmente siempre he sentido una gran admiración por mi madre porque a pesar de ser mama soltera me ha criado a mi hermano y a mi con excelente valores a base de un esfuerzo y dedicación impresionante ¿se imaginan todo lo que abarca desempeñar el rol de mamá-papa a la vez? si es un proceso bastante agotador que merece ser aplaudido , es por ello que siempre trato de reconocer el gran labor que hace y sigue haciendo con nosotros.
Particularly I have always felt a great admiration for my mother because despite being a single mother she has raised my brother and me with excellent values based on an impressive effort and dedication. Can you imagine all that encompasses playing the role of mom-dad at the same time? Yes it is a very exhausting process that deserves to be applauded, that is why I always try to recognize the great work she does and continues to do with us.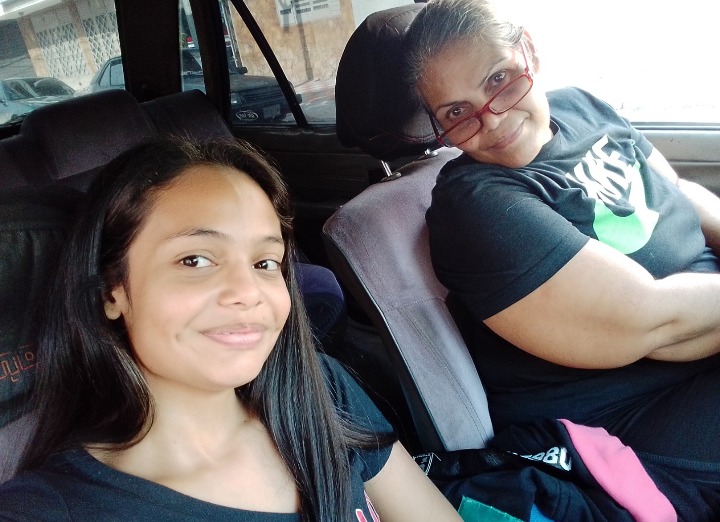 Debo confesar que a veces también pienso que mi mamá es una superhéroes por su gran capacidad de hacer 3 o 4 tareas al mismo tiempo, así como también por saberse desarrollar en diversas aéreas en la cual la necesitamos más de una vez (psicología,enfermería,escuela,cocina ect) sin embargo aunque resalto que mi mamá es una persona sumamente increíble trato de comprenderla cuando se cansa,cuando siento que no puede más ,cuando la veo desanimada cuando veo una pequeña lágrima sobresalir de sus ojos (a pesar que no le gusta que la vean con síntomas de debilidad)
I must confess that sometimes I also think that my mom is a superhero because of her great ability to do 3 or 4 tasks at the same time, as well as for knowing how to develop in various areas in which we need her more than once (psychology, nursing, school, cooking, etc.) However, although I emphasize that my mom is an amazing person, I try to understand her when she gets tired, when I feel she can't go on anymore, when I see her discouraged when I see a small tear come out of her eyes (even though she doesn't like to be seen with symptoms of weakness).
Además de ser una maravillosa madre es una increíble hija,me gusta como a través de sus acciones me enseña a cuidar ayudar y amar a mi abuela , siempre mi madre está pendiente de cada detalle que necesite siendo los por problemas médicos uno de los principales puntos ya que requieren de su mayor atención.Para mi la dos son mi mejor ejemplo a seguir y mi motor de vida .
In addition to being a wonderful mother she is an incredible daughter, I like how through her actions she teaches me to take care, help and love my grandmother, my mother is always looking after every detail I need being the medical problems one of the main points as they require her greatest attention, for me the two are my best example to follow and my engine of life.
En fin redacte este post con el objetivo de enfatizar lo importante que es apreciar- valorar lo que hacen nuestras progenitora por nosotros, reconociendo así el inmenso esfuezo y de igual forma hacérselo saber puesto mucha veces no olvidamos de exteriorizar el gran amor, respeto y admiración que sentimos por ella ,ahh y otra cosa que casi se me olvidaba tratamos a las mamis más como humanos con sentimientos y menos como robots computarizados.
Anyway, I wrote this post with the objective of emphasizing how important it is to appreciate and value what our mother does for us, recognizing the immense effort and also to let her know it since many times we do not forget to externalize the great love, respect and admiration we feel for her, ahh and another thing that I almost forgot, we treat mommies more like humans with feelings and less like computerized robots.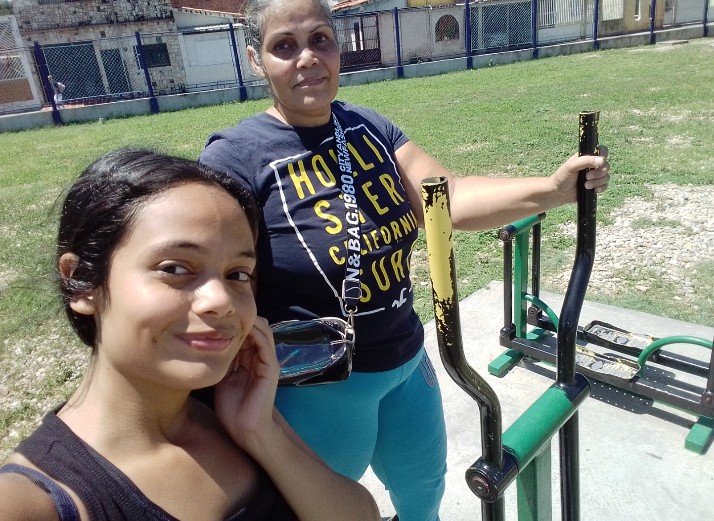 ---
---