(ENG/ESP) Nutritious beef short rib and flank soup with vegetables, zucchini and ripe bananas
Sunday of blessings my panitas, I hope you are all very well in the company of family and friends, once again I want to share with all of you in the preparation of a nutritious and delicious beef rib and neck soup, so I invite you to join me to know the step by step of this recipe.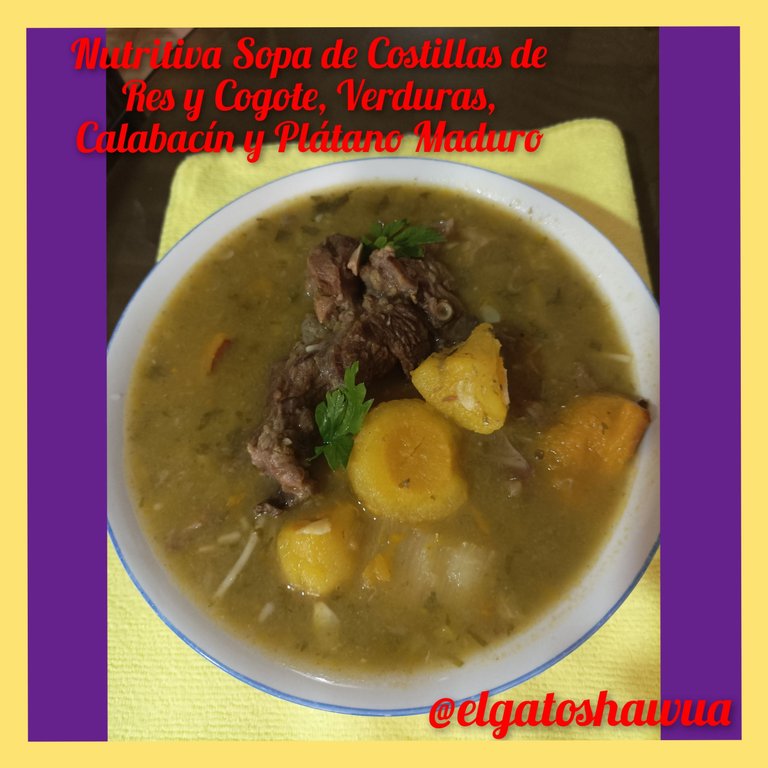 Domingo de bendiciones mis panitas, espero que todos estén muy bien en compañía de la familia y amigos, una vez más quiero compartir con todos ustedes en la preparación de una nutritiva y deliciosa sopa de costilla de res y cogote, así que les invito a que me acompañen para que conozcan el paso a paso de esta receta.
Ingredients:
Beef ribs and cogote, auyama, yucca, celery, ocumo, onion, paprika, aji dulces, garlic, chives, parsley, oil, color, salt, zucchini, oregano, plantain.
Ingredientes:
Costilla de res y cogote, auyama, yuca, apio, ocumo, cebolla, pimentón, ají dulces, ajo, cebollín, perejil, aceite, color, sal, calabacín, orégano, plátano.
Preparation:
Place a pot on the fire with enough water, salt to taste and parsley, with the beef ribs and neck to be parboiled then peel and chop the seasonings how onion, paprika, parsley, chives, sweet bell pepper into small pieces and crush the garlic then we incorporate it to the parboiled meat also oregano, color, oil continue cooking then we will peel and apply the different vegetables yucca, pumpkin, celery, ocumo in medium pieces then we throw it to the pot so that they go softening and it concentrates in all the flavors also we incorporate the zucchini and the banana which is previously were peeled and chopped in medium pieces when all the ingredients are cooked and the flavors have concentrated, turn off our soup to later proceed to serve our plates remaining thus as they show them the different photos.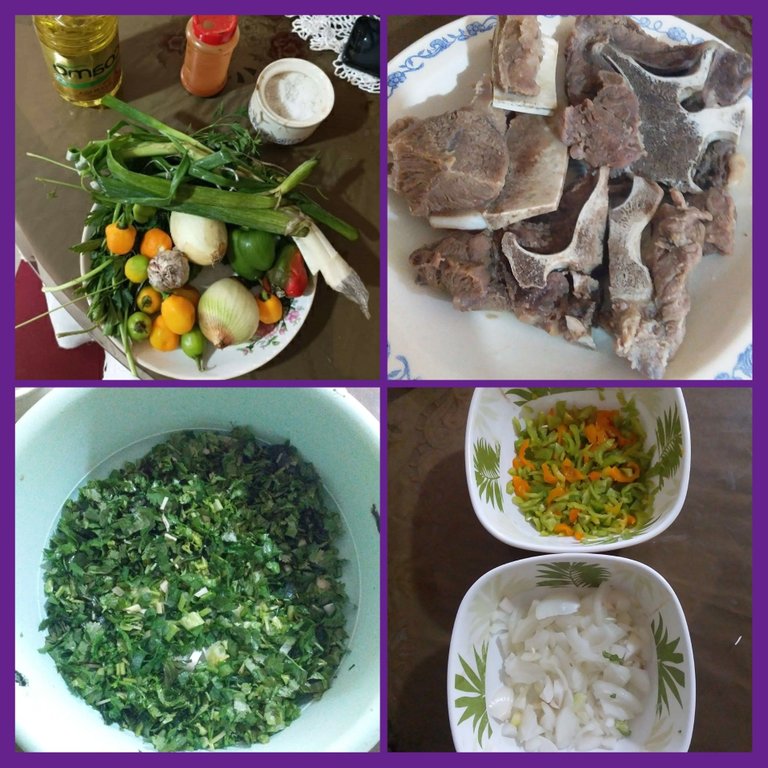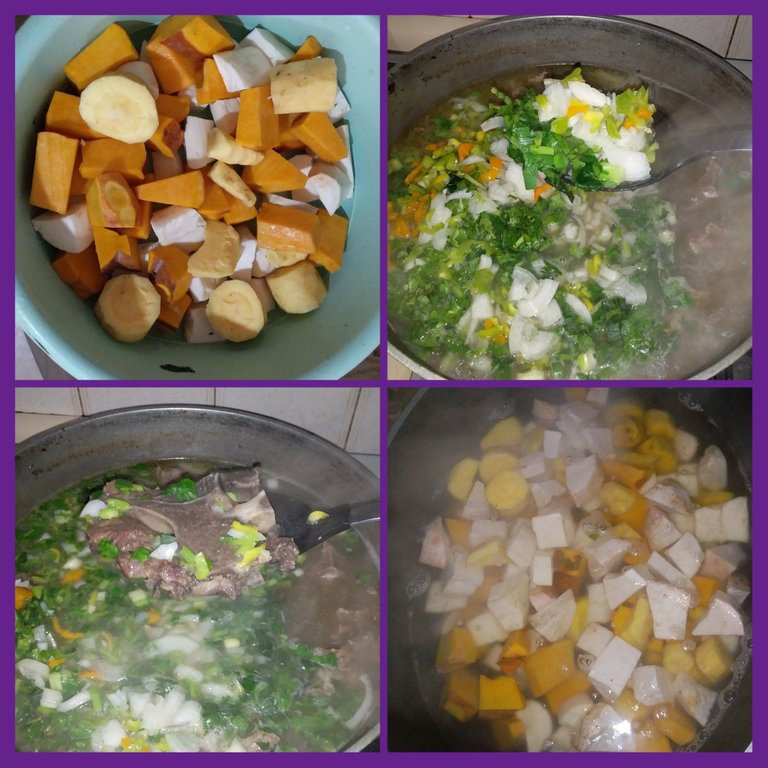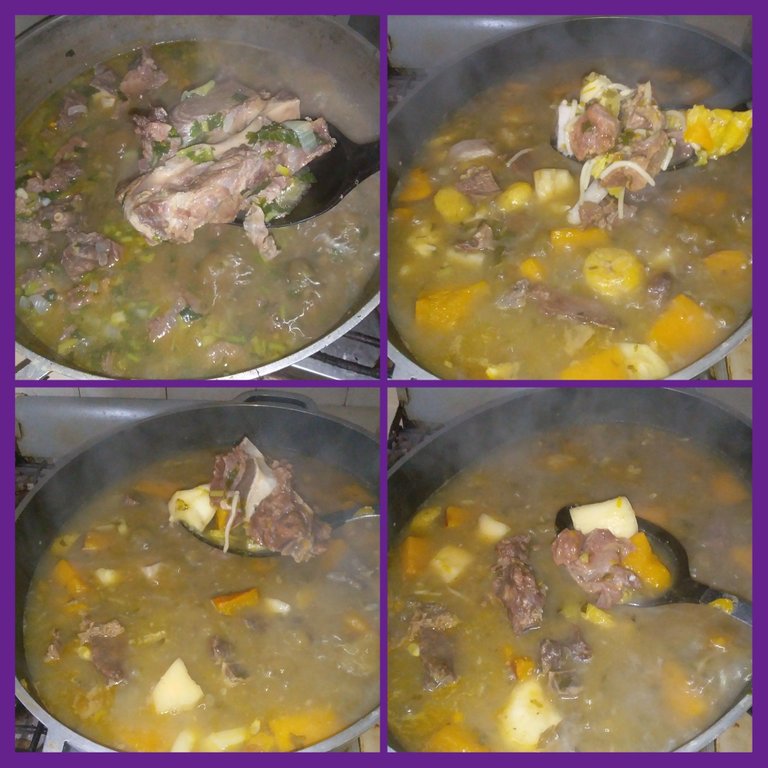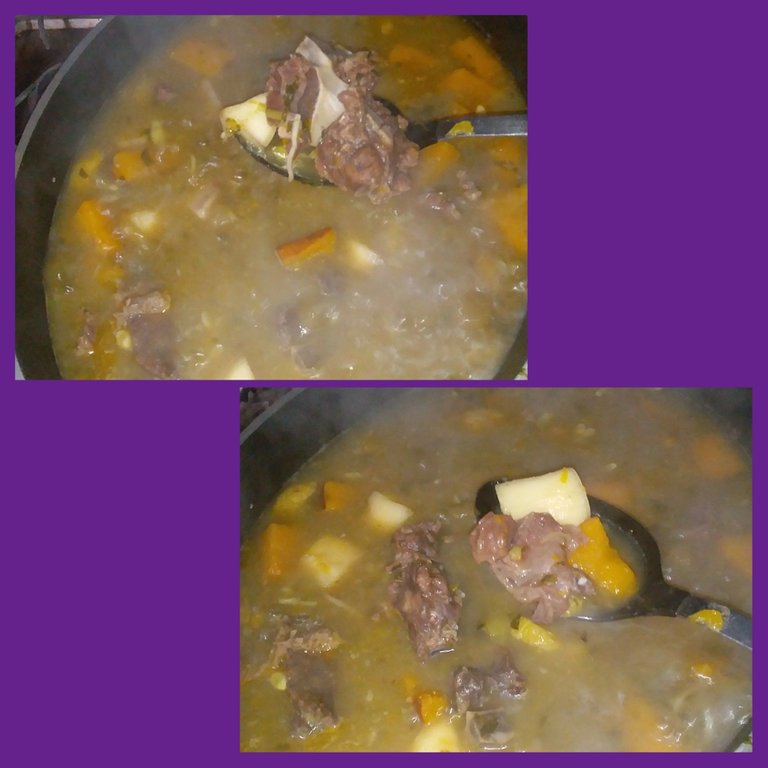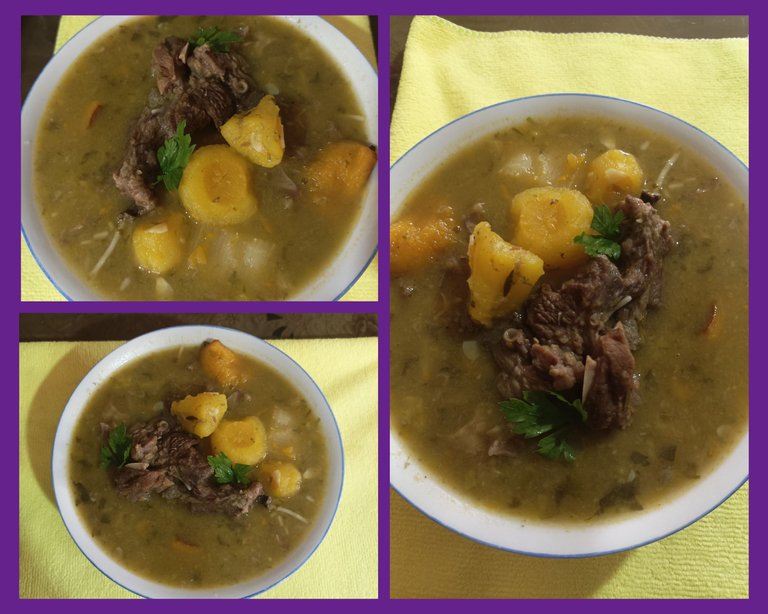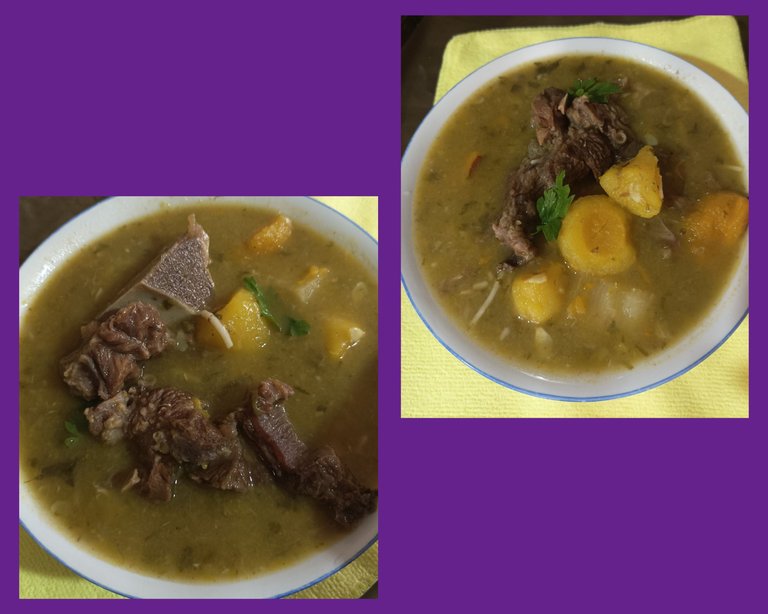 Preparación:
Colocar un caldero al fuego con suficiente agua, sal al gusto y perejil, con las costillas de res y cogote para ser sancochadas después pelar y picar los aliños cómo cebolla, pimentón, perejil, cebollín, ají dulces en trocitos pequeños y trituramos los ajos luego se lo incorporamos a la carne sancochada también orégano, color, aceite seguir cocinando luego vamos a pelar y aplicar las diferentes verduras yuca, auyama, apio, ocumo en trozos medianos seguidamente se lo echamos a la olla para que se vayan ablandando y se concentra en todos los sabores igualmente le incorporamos el calabacín y el plátano qué es previamente fueron pelados y picados en trocitos mediano cuándo ya todos los ingredientes estén cocinados y se hayan concentrado los sabores, apagar nuestra sopa para posteriormente proceder a servir nuestros platos quedando así como les muestran las diferentes fotos.
Photos by me @elgatoshawua.
Translated by DeepL.
Fotos de mi autoría @elgatoshawua.
Traducido por DeepL
---
---