Lady's bedstraw (Galium verum)
Hello dear Hiveans! In this post, I would like to introduce you to a plant which is called Lady's bedstraw, the botanical name is Galium verum and derives from the Greek word Gala which means milk.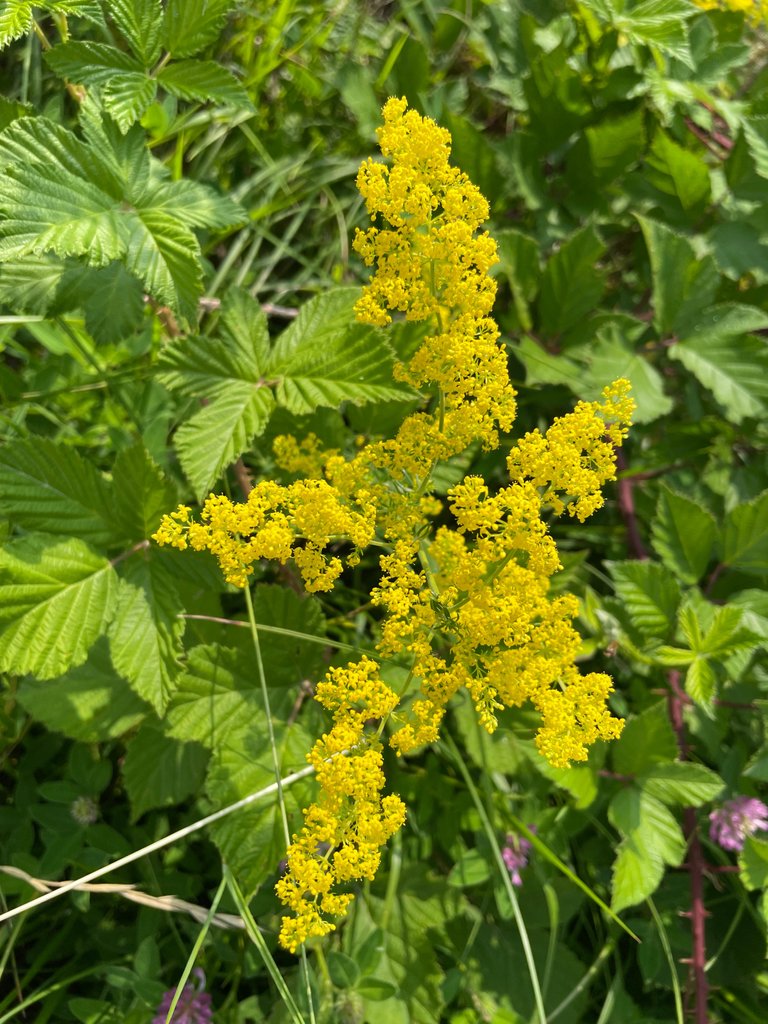 One of the vegetative features of this plant is the size, which is on average between 20 and 50 cm. In rare cases, it can also grow over one meter in size and the plant prefers soils that are moist and calcareous. Usually lady's bedstraw can be found on meadows, in embankments or on roadsides and important is a place that is shady or sunny.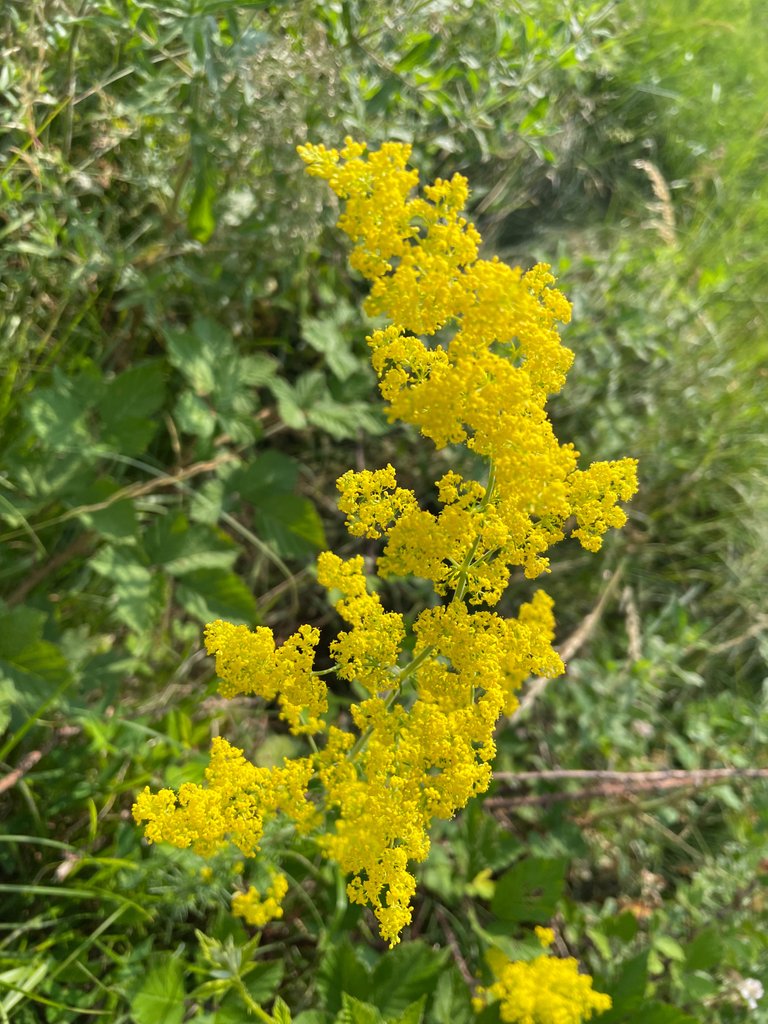 Galium verum is a wild plant native to North Africa, Europe and parts of Asia. Between May and September is the flowering period which brings out beautiful yellow flowers! The smell of the flowers is very sweet and smells like honey. The perennial plant is also very popular with bees and for this reason ecologically very valuable.
Ingredients such as flavonoids, phenolic acids and iridoid glycosides make Galium verum very interesting as a medicinal plant. This plant is mainly used in folk medicine to treat kidney and bladder diseases.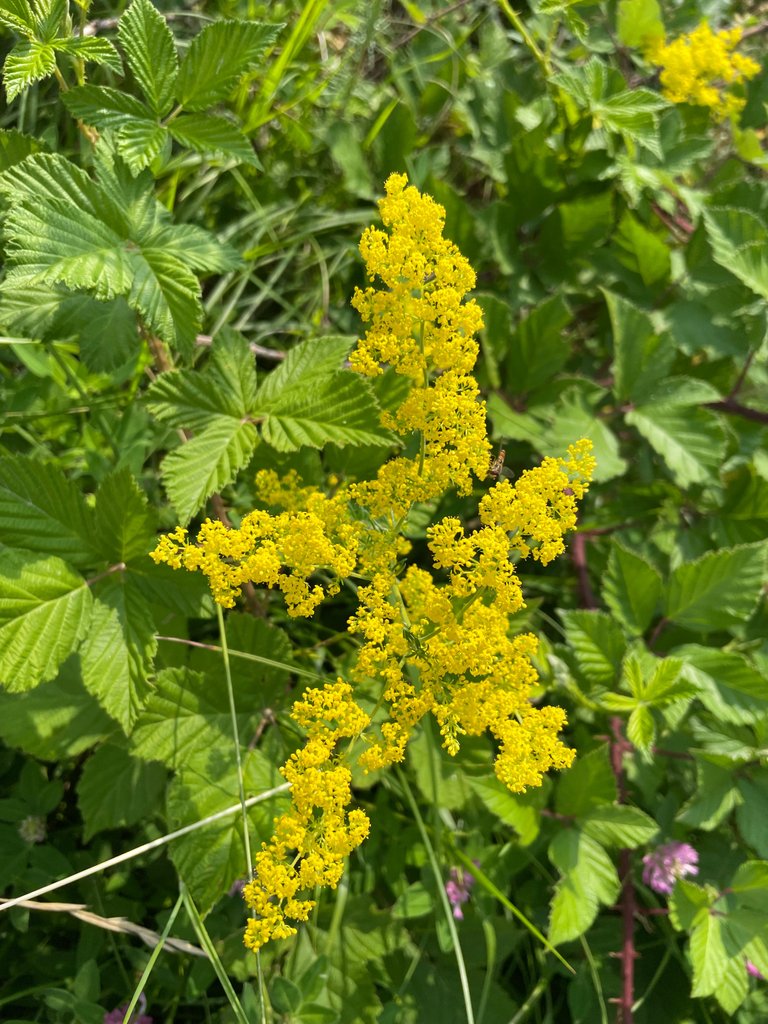 Now I would like to come to the possibilities how to use this plant. Due to the intense coloring of the flowers, it is still used as a dye in Scotland today. Lady's bedstraw contains enzymes which makes it also very interesting for cheese making and even in ancient times this plant played a role in cheese making.
In Germanic mythology, lady's bedstraw was dedicated to the goddess Freya, who was considered the protector of birth and marriage.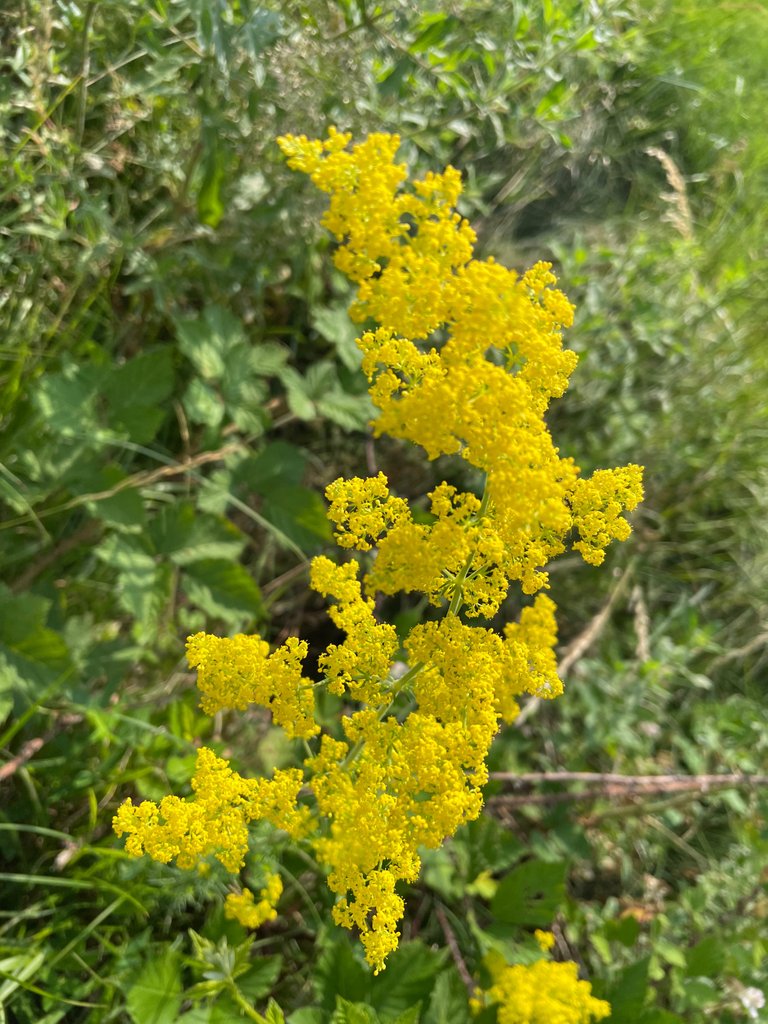 I very much hope you liked my contribution and you could learn something new about nature, I captured the pictures with my iPhone 12.
---
---