Interesting mushroom: Honey fungus (Armillaria)
Hello dear Hive community! Today I made a little trip into the forest and I was able to find and photograph an interesting mushroom and I would like to share this with you. The common name of this fungus is honey fungus and the scientific name armillaria.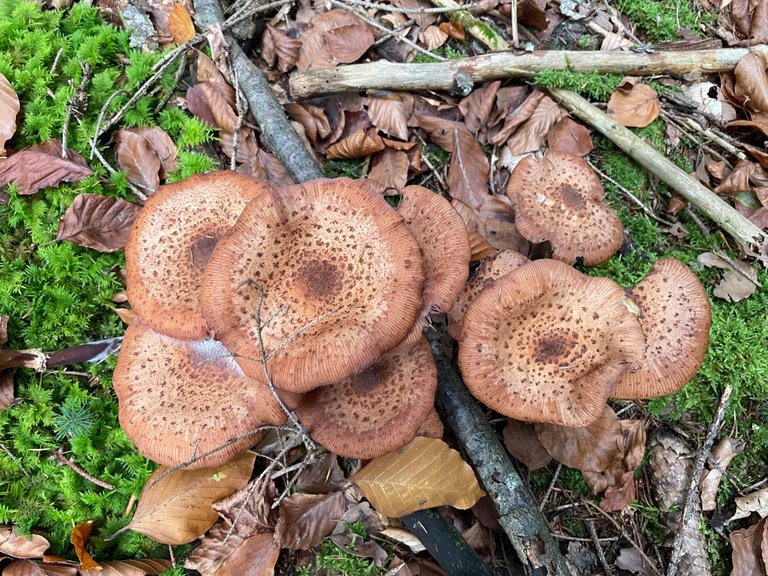 It is an edible mushroom, but care should be taken because it is poisonous when raw. Anyone who consumes the mushroom in its raw state must expect physical problems such as gastrointestinal complaints. The fungus can be found in deciduous forests, coniferous forests, meadows or parks and there are about 30-40 different species. Usually the fungus grows in groups and often also on trees.
There is a honey fungus in a national park in Oregon that is even considered the largest organism in the world and the underground mycelium network stretches over 9 square kilometers! There are estimates by researchers that this huge mushroom may even be thousands of years old. It's just unbelievable what interesting wonders there are in nature! The name of this area is Malheur National Forest in Oregon, USA.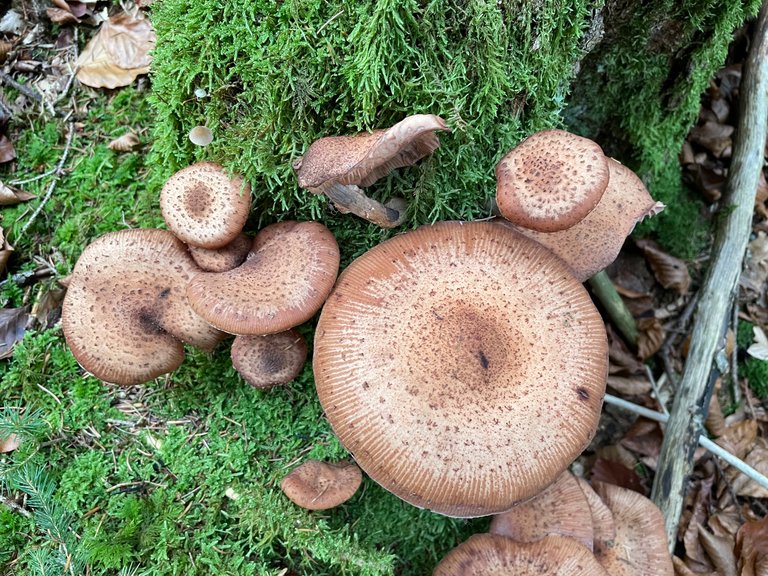 Honey fungus also has a history in the medical field and as early as the 1970s it was found that this mushroom has an anti-inflammatory effect and also has a positive effect on blood circulation. This fungus is also used in traditional Chinese medicine (TCM) to treat various diseases.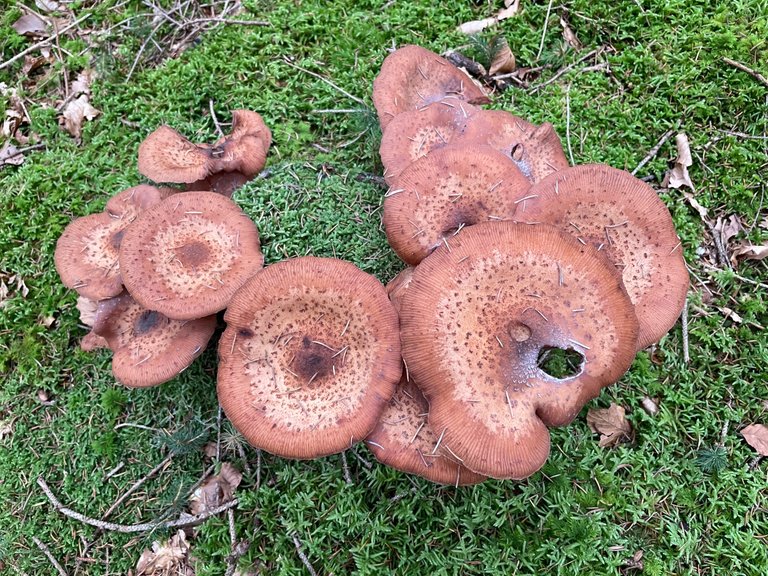 From an ecological point of view, honey fungus is also very interesting because it decomposes old and dead wood, which is good for the forest. The collection period begins at the end of August and lasts until November. By the way, the mushroom body reaches a size of approximately 20-30 cm.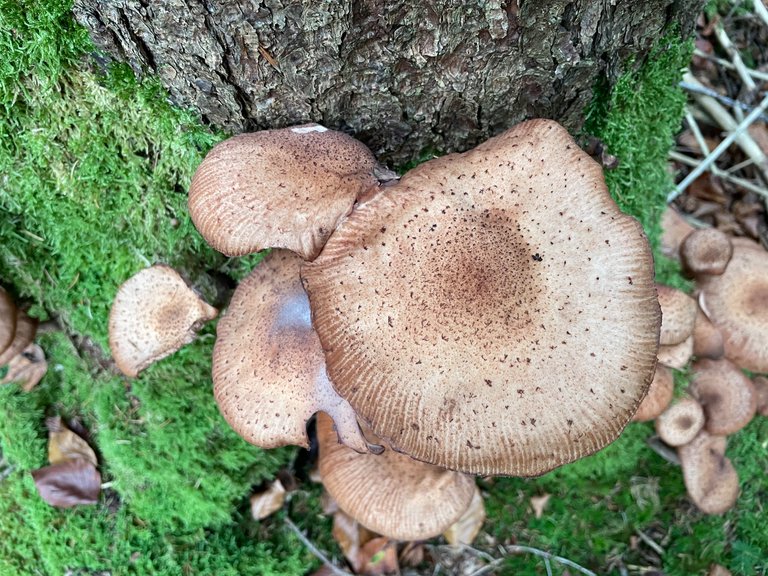 Thanks for watching and stopping by, I took all the pictures with my iPhone 12.
---
---