Adorable European spindle (Euonymus europaeus)
Hello everyone! On this day, I would like to show you a beauty of the nature! The plant I present to you bears the name European spindle and the botanical name is Euonymus europaeus.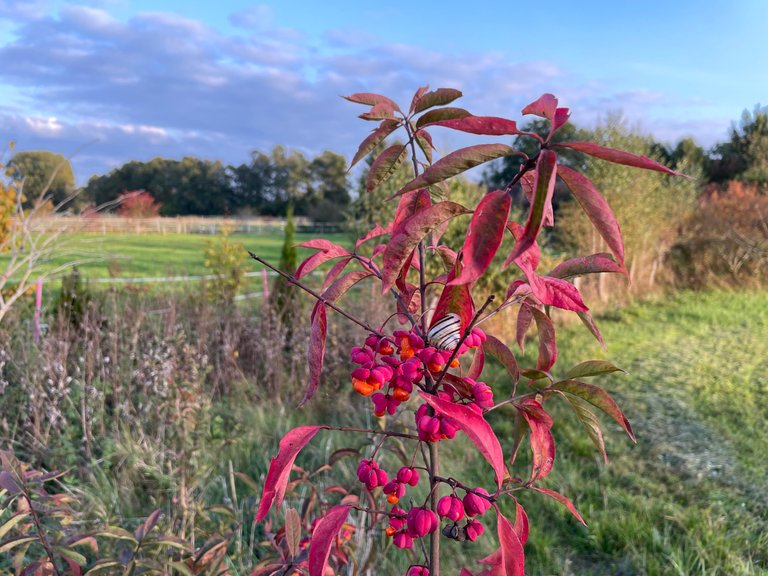 European spindle belongs to the stafftree family (Celastraceae) and the original distribution area is from Europe to Asia. The beautiful orange-pink fruits of this plant appear from August to October, but should not be eaten as all parts of the plant are poisonous!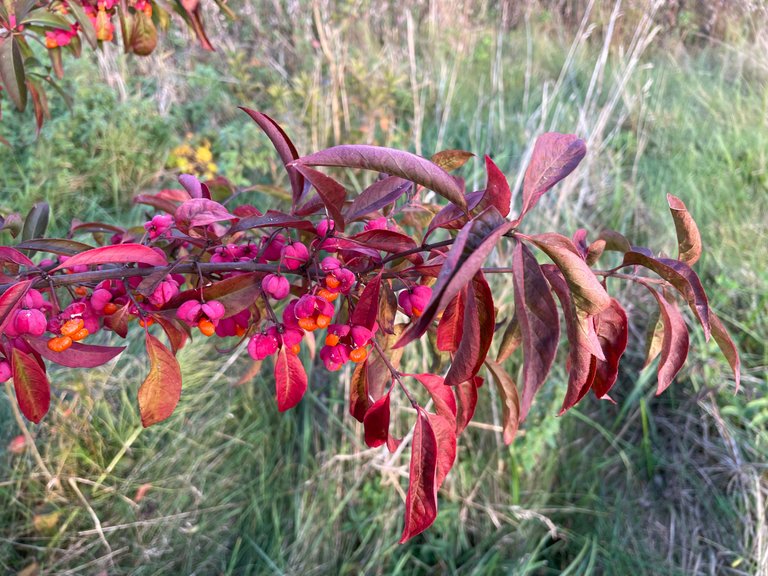 This plant grows best on soil that is rich in nutrients and lime, but it is also important that the soil is low in salt. When the conditions are good it can reach 5-7 meters in height and is found preferably in deciduous forests, hedges or bushes. The propagation of the plant works in nature via the roots, but it is also possible to multiply it via cuttings.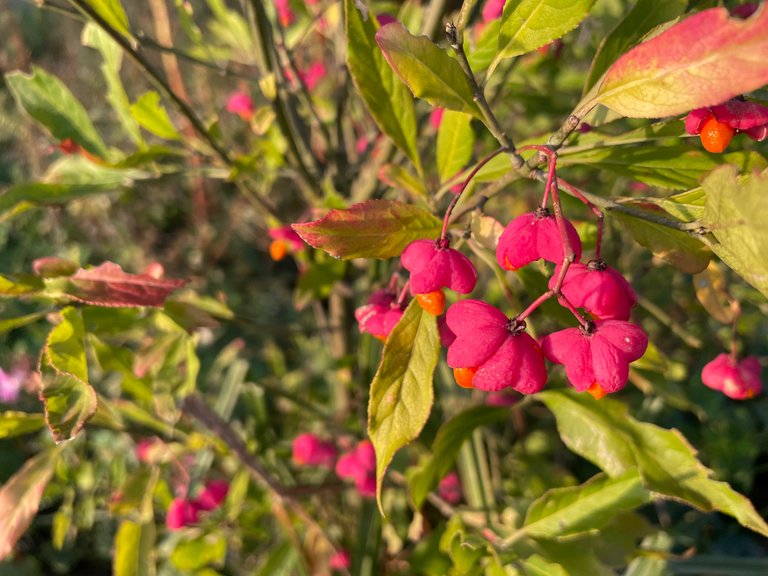 The leaves are oblong and pointed and usually between 5 and 10 cm long and the flowers which grow from May to June are greenish to white in color. Another great attribute of the flowers is that they attract many insects.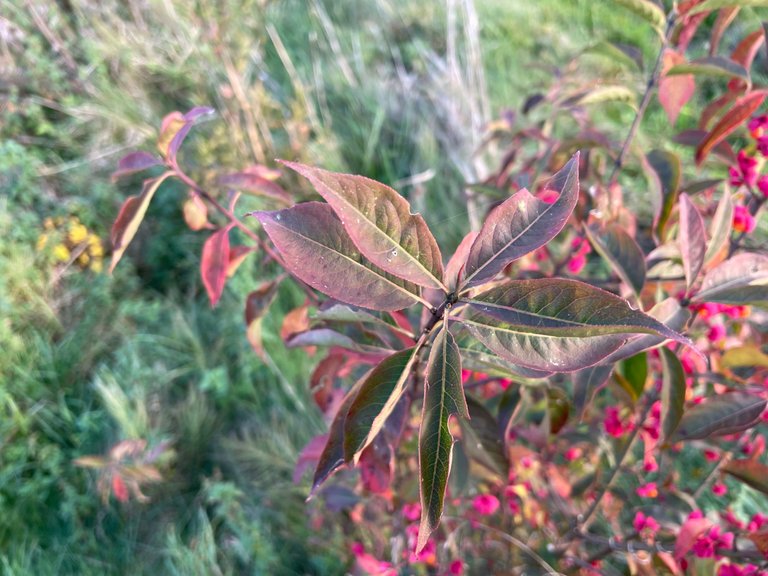 I really hope you liked the post and wish you a nice day, I took the photos with my iPhone 12.
---
---