Ehon Website and Voting System Release (V 0.1)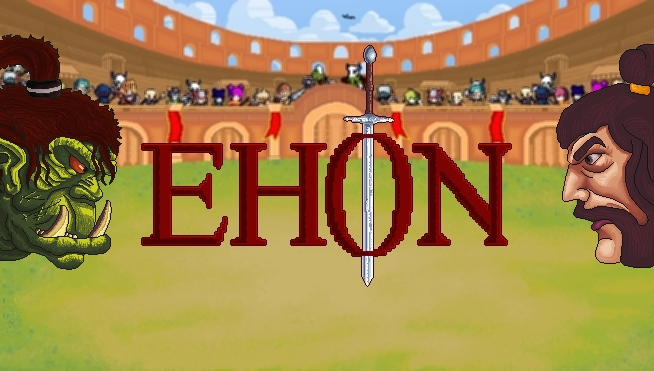 Hello everyone!
Today, as promised, we have finished the first version of the website, even we had a slight delay. 🙂
On it you can find the roadmap and the first version of our voting-system. We´re actually doing some last tweaks, but it´s working already. The other menus are currently only a small orientation of what you can expect in the near future.
The website will receive constant improvements from now on.
- Voting Tool
The voting system is our main feature of the current website version. It is now ready for you to test. You can reach the website at Ehon.io.


How to use the voting-tool
Keychain is mandatory to use the voting-tool. If you haven't already done so, you have to install the browser extension on your device.
You can find the links for the installation files for your device/browser on the official keychain homepage.
To vote, you have to log in on the page first. To do so, enter your account name in the upper left corner and press login.
Keychain will open up and if your keys are stored, you can log in.
If this is confirmed, the login button changes to a logout button.
From now on you will be able to vote.


With this tool you can not only participate in decisions regarding the development of Ehon, but you will also be rewarded with a nice airdrop every time. Also for this test!
The requirement for this is that your EGOV stake has a certain height, this will vary for each voting you participate in.
At the end of each voting description, it will be determined how much EGOV you must have staked in order to receive the airdrop.
This amount will never exceed 500 EGOV!
For example, if you have staked 1000 EGOV at a required stake of 500, you will receive the airdrop twice/two airdrop points.


Since we see this as a kind of final test for this version of our tool, we had a little fun with @thebeardflex for this first poll - he should be aware of that. Maybe we'll come to a different result here. 😃
In the Pineapple case, it is 100 EGOV, which you must have staked for one airdrop point.
For each point, you will receive a corresponding airdrop. In this case it is a shield which belongs to the Christmas set. 😉
To participate, click on the globe under the option of your choice and confirm the keychain request after you logged in.
Roadmap
Here you can find the latest version of the roadmap. We have edited the original a bit for better overview, but the content is identical. The roadmap will be extended and updated on the website depending on the project status.
City / Market
If you have looked at the roadmap, there is a market and the tavern coming up. An "inventory" to display your NFT's is of course also planned. These and other functions will be available in the near future in this sections.
Home
The home-page of the site will be filled with all kinds of information regarding Ehon in the near future. This includes general information about our plans, as well as upcoming news, sales or similar.
Discord
The Ehon Discord server will also open its doors to the public today.
We will keep you informed about updates and new features and are of course available for questions and suggestions.
More updates on the discord server are planned for the next 48 hours!
Join our discord server.
---
That's it for today with news and updates around ehon, if you have any questions/problems, don't hesitate to contact us.
See you soon for further updates!
---
Get EGOV
Get GENONE
Vote for ehon.witness
---
---