Un sueño, una vida... Mala Compañia (demo) Lanavenovino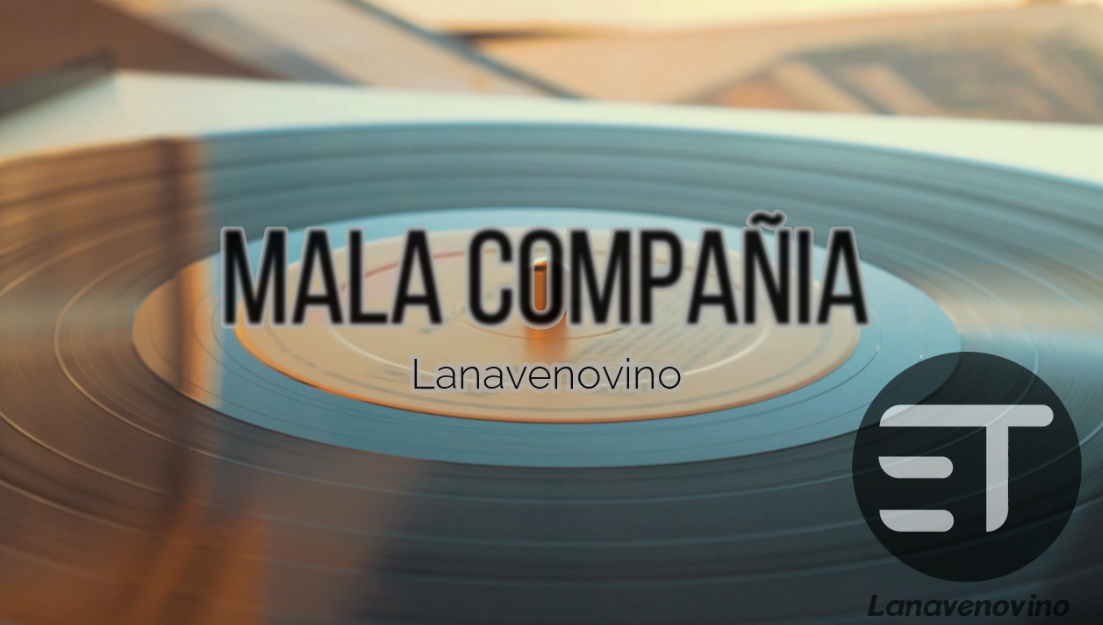 Hola amigos || Hello friends
Hace unos días me puse a organizar el espacio donde trabajo y aproveché de liberar un poco el disco duro de mi laptop y encontré algo que casualmente les mencionaba hace unos días en un post. Encontrar esta canción removió muchos sentimientos en mí. Recuerdos imborrables, momentos mágicos con amigos y sobre todo mucho trabajo fue lo que recordé cuando encontré el Demo de lo que fue mi primera experiencia en un estudio de grabación. Esta grabación la realicé por allá por el 2018 cuyo trabajo fue realizado por julio lunar, Wilins Méndez y mi persona en las instalaciones del polideportivo de la ciudad de Cumaná. Ahí se estaba inaugurando un estudio de grabación el cual estaba bajo la responsabilidad del mismo Julio lunar como ingeniero de sonido.
A few days ago I started to organize the space where I work and I took the opportunity to free a little the hard drive of my laptop and I found something that coincidentally I mentioned a few days ago in a post. Finding this song stirred many feelings in me. Memories, magical moments with friends and above all a lot of work was what I remembered when I found the Demo of what was my first experience in a recording studio. I made this recording back in 2018, whose work was done by Julio Lunar, Wilins Méndez and myself in the facilities of the sports center of the city of Cumaná. There a recording studio was being inaugurated which was under the responsibility of Julio Lunar himself as sound engineer.
Recuerdo claramente que en ese preciso momento decidí dejar mi empleo y dedicarme más a lo que me gusta, la música. Hasta ahora no me arrepiento de mi decisión ya que he vivido muchos momentos increíbles con este arte que tanto me apasiona. Tantas canciones escritas, tantas anécdotas, tantas lágrimas y sonrisas es lo que he logrado obtener desde que mi decisión fue trabajar por lo que amo y me apasiona. Es totalmente cierto que cuando haces lo que te gusta no hay barrera ni muralla que te detenga y lo digo con toda experiencia. Hace unos dos años fui nominado a los Premios Juventud Venezuela 2020 algo que hace cinco años, no hubiera imaginado. Además del lanzamiento de mi primer sencillo Ojos amarillos el cual fue bien recibido por muchos. Sin duda esta es una de las mejores decisiones que he tomado. Y aunque ser músico en nuestro país Venezuela no es una tarea fácil cuando no cuentas con el dinero para crecer, con mis manos y el apoyo de muchos, hemos logrado grandes metas y seguiremos avanzado por el mismo camino del éxito
I clearly remember that at that precise moment I decided to quit my job and dedicate myself more to what I love, music. So far I do not regret my decision because I have lived many incredible moments with this art that I am so passionate about. So many songs written, so many anecdotes, so many tears and smiles is what I have managed to get since my decision was to work for what I love and what I am passionate about. It is totally true that when you do what you love there is no barrier or wall that stops you and I say this with all my experience. About two years ago I was nominated for the Premios Juventud Venezuela 2020 something that five years ago, I would not have imagined. In addition to the release of my first single Ojos Amarillos which was well received by many. Undoubtedly this is one of the best decisions I have made. And although being a musician in our country Venezuela is not an easy task when you do not have the money to grow, with my hands and the support of many, we have achieved great goals and will continue to move forward on the same path of success.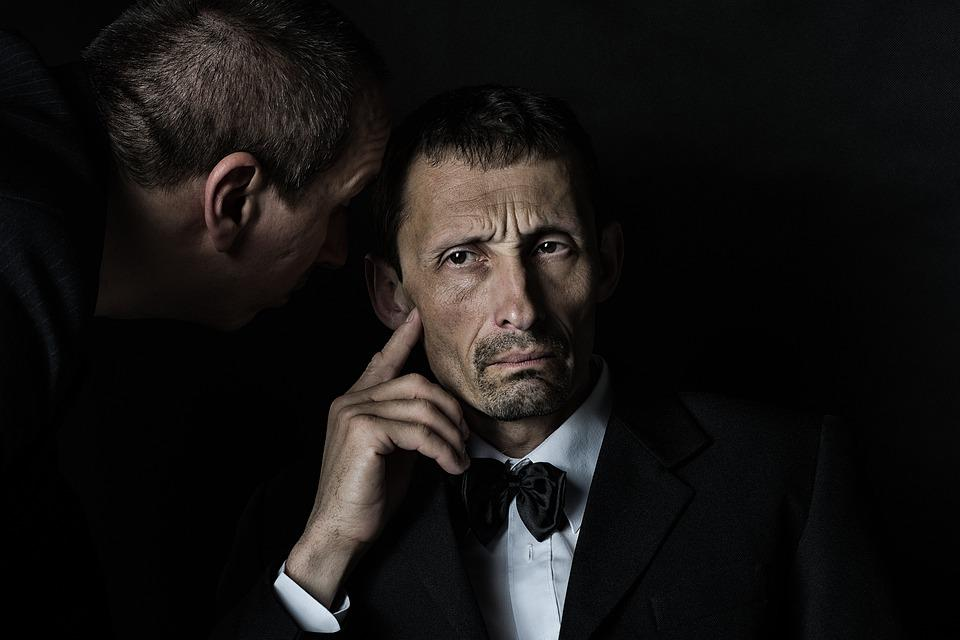 Al escuchar este Demo de Mala Compañía, logré notar mi evolución vocal y eso ha sido gratamente satisfactorio para mí. Ya que eso me dice que mi decisión en dedicarme a estudiar mi voz, y la música, no ha sido en vano. De hecho, como les mencioné, he logrado junto a un gran equipo de trabajo cosas en mi vida que jamás había creído conseguir dado que como notaran en el Demo, aún me faltaba mucho a nivel vocal. Recuerdo que la grabación decidí pararla yo mismo debido a que aún me faltaba estudio, práctica y golpes para mejorar y hasta ahora, las decisiones que tomé, han sido correctas. Mi evolución es notoria pero aún así, este estudio no para, siempre busco, investigo o como me decía mi hermano Wilins, me aventuro en campos desconocidos
Image source
Listening to this Demo of Mala Compañía, I was able to notice my vocal evolution and that has been pleasantly satisfying for me. It tells me that my decision to dedicate myself to study my voice and music has not been in vain. In fact, as I mentioned, I have achieved, together with a great team, things in my life that I had never thought I would achieve because as you noticed in the Demo, I still lacked a lot vocally. I remember that I decided to stop the recording myself because I still lacked study, practice and beats to improve and so far, the decisions I made have been correct. My evolution is notorious but even so, this study does not stop, I always search, investigate or as my brother Wilins used to tell me, I venture into unknown fields.
Cuando conseguí esta grabación me pregunté si era de acuerdo compartirla con ustedes. Esa pregunta me la hice una y otra vez. Y al final me respondí: Son ellos quienes me han ayudado a superar cada obstáculo, a creer en mí, quienes, junto a mí, han visto crecer este ser humano, esta otra gran abeja de este panal. Entonces le escribí a
@eugelys
y le pregunté qué opinaba y respondiéndome que sería interesante escuchar ese Demo y la historia del mismo.
When I got this recording I wondered if it was okay to share it with you. I asked myself that question over and over again. And in the end I answered myself: They are the ones who have helped me to overcome every obstacle, to believe in me, who, together with me, have seen this human being grow, this other great bee of this honeycomb. Then I wrote to @eugelys and asked him what he thought and he answered me that it would be interesting to listen to that Demo and the story of it.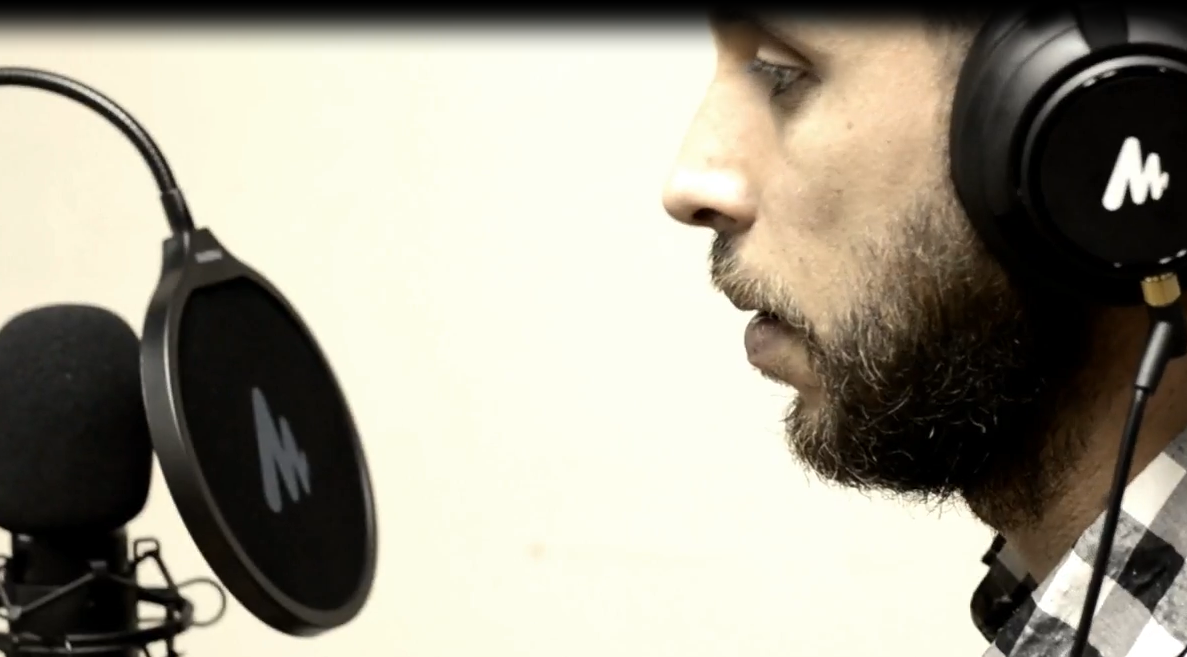 Les cuento que cuando pedimos el presupuesto para la grabación creo que hablábamos de 50$ o un poco más. No recuerdo exactamente la cantidad, pero si recuerdo claramente que lo que me correspondía por la liquidación de la empresa donde trabajaba, no me alcanzaba. Y les confieso que parte del pago para la iniciación de esta grabación me costaron un par de zapato deportivos nuevos que tenía en closet guardados para diciembre que casualmente fue la fecha de iniciación de la grabación. Dejé de cenar por unas noches para rendir la comida que tenia y así otras cosas que tuve que abandonar para conseguir un sueño, mi sueño. Digamos que lloré lo suficiente para conseguir todo lo poco y mucho que he logrado. Esta es una canción que sin duda habla totalmente de mí, de los cambios que vendrían y tenía que afrontar, de perdonarme a mí mismo y de darme el valor que me merezco. Esta es una obra que escribió el mismo Wilins Méndez quien supo convertir ese sentimiento que tanto daño me causaba en una hermosa canción. Hoy gracias a él, desde hace un tiempo soy otra persona, un mejor ser humano, un mejor hijo, un mejor amigo, un mejor padre. La confianza que depositó en mí nunca antes nadie lo había hecho y queda de mi parte darle el valor que eso se merece.
I tell you that when we asked for the budget for the recording I think we were talking about $50 or a little more. I don't remember exactly the amount, but I do remember clearly that what I was entitled to from the company where I worked, was not enough. And I confess that part of the payment for the initiation of this recording cost me a pair of new sneakers that I had in the closet saved for December, which coincidentally was the date of initiation of the recording. I gave up dinner for a few nights to make up for the food I had and other things I had to give up to achieve a dream, my dream. Let's just say I cried enough to get all the little and a lot that I have achieved. This is a song that undoubtedly speaks totally about me, about the changes that were to come and I had to face, about forgiving myself and giving myself the value I deserve. This is a work written by Wilins Méndez himself, who knew how to turn that feeling that hurt me so much into a beautiful song. Today, thanks to him, I have been a different person for some time now, a better human being, a better son, a better friend, a better father. The trust he placed in me no one had ever done before and it is up to me to give him the value he deserves.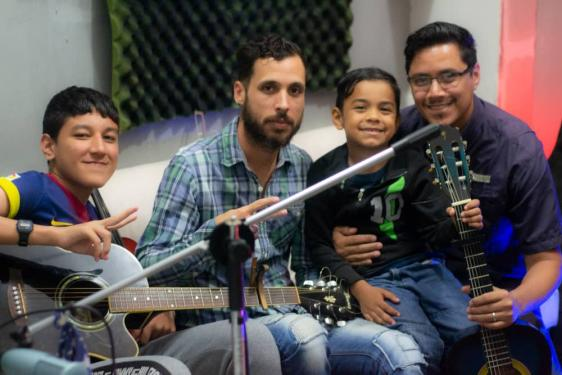 En esta fotografía me encontraba años después grabando lo que sería el abre boca de todo lo que estaba por llegar. Ahí me encontraba grabando mi primer single Ojos amarillos y todo empezó a marchar como quería pero como les dije anteriormente, hubo lágrimas, decepciones, golpes que era necesarios para el crecimiento como persona y como artista.
In this picture I was years later recording what would be the opening of everything that was to come. There I was recording my first single Ojos Amarillos and everything began to go as I wanted but as I said before, there were tears, disappointments, blows that were necessary for the growth as a person and as an artist.
Espero disfruten de un trabajo que realicé con muchísimo amor y aunque nunca fue culminada esta grabación, puedo asegurarles que la pondré en marcha nuevamente. Ahora, en las instalaciones de Artefactos Studio la cual ha sido la casa, una plataforma de aterrizaje para seguir convirtiendo sueños en realidad. Ya le envíe este mismo Demo al productor de mi proyecto como solista Lanavenovino y estoy seguro que al escucharla, me dirá para grabarla enseguida. Los dejo con esta gran canción. Disfruten y espero les guste.
I hope you enjoy a work that I made with a lot of love and although this recording was never finished, I can assure you that I will start it up again. Now, in the Artefactos Studio facilities which has been the home, a landing platform to continue turning dreams into reality. I have already sent this Demo to the producer of my solo project Lanavenovino and I am sure that when he listens to it, he will tell me to record it right away. I leave you with this great song. Enjoy and I hope you like it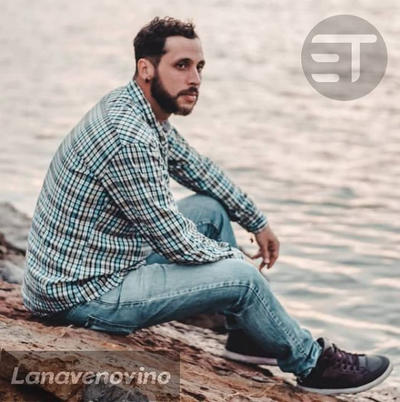 Los invito a seguir más de cerca todo lo que está por venir, los eventos que están por realizarse, nuestras próximas grabaciones, y sobre todos, seguir compartiendo mis experiencias. Así que aquí les dejo algunas de mis redes con la que suelo siempre estar un poco más de cerca con el público. Y de esa forma viajar juntos en Lanavenovino.
I invite you to follow more closely everything that is coming, the events that are about to take place, our next recordings, and above all, to continue sharing my experiences. So here I leave you with some of my nets with which I am always a little closer to the public. And that way we can travel together in Lanavenovino.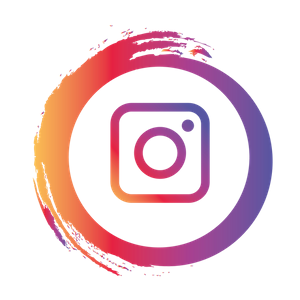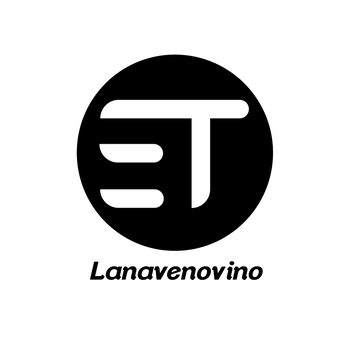 A bordo de la nave
me despido, mi querida familia.
❤LOS QUIERO❤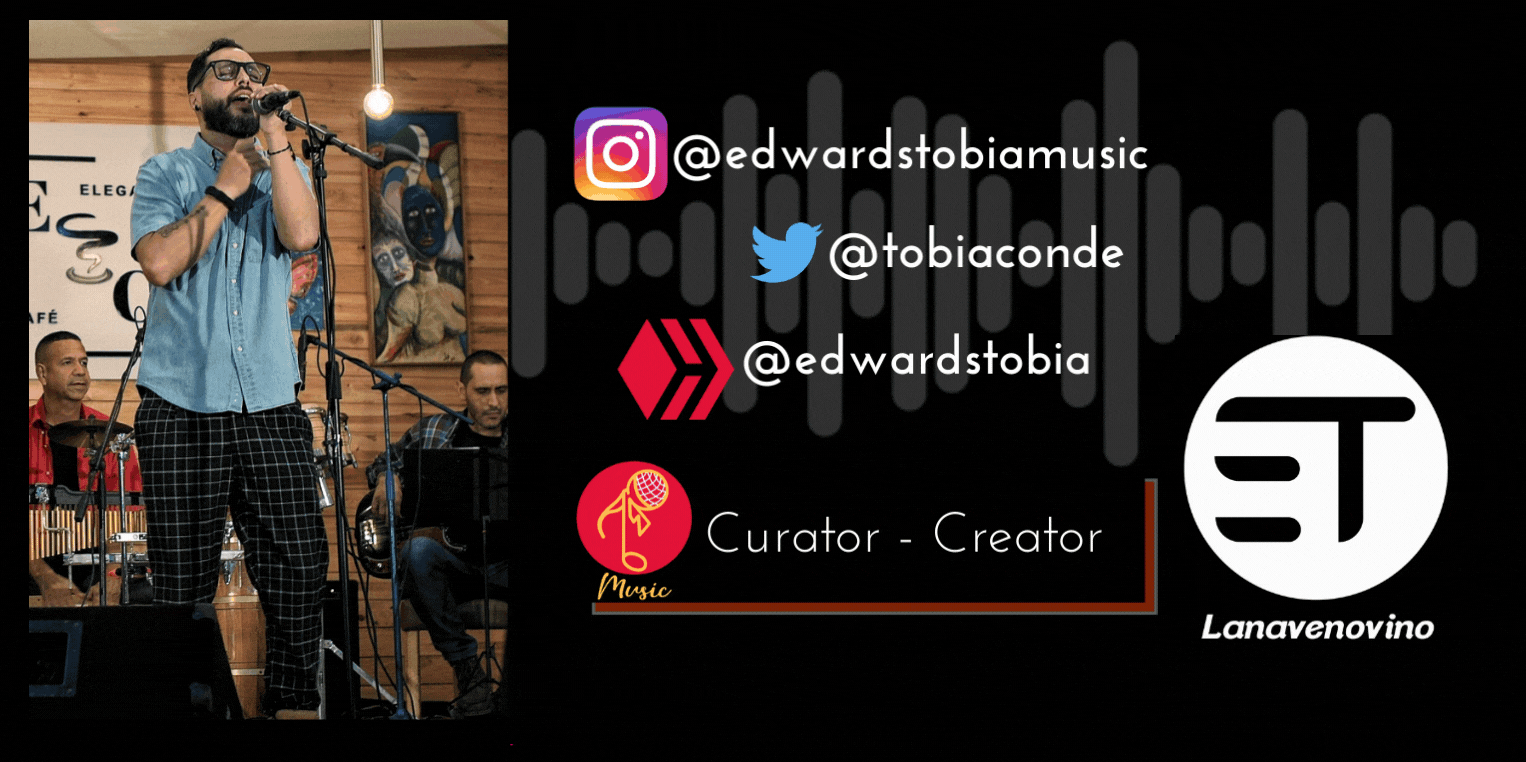 ---
---