Por qué celebrar la literatura/ Why celebrate literature

Hola, amigos de hive. En esta ocasión traigo una reflexión sobre el Día Internacional del libro. Aunque un poco tarde, espero que lo disfruten.
Carl Sagan dijo en una ocasión que la escritura es el mejor invento de la humanidad. El mejor y el más revolucionario de los inventos. El código escrito ha permitido -desde los jeroglíficos egipcios hasta la escritura cuneiforme y los ideogramas, sin olvidar los diferentes alfabetos, desde el ruso hasta el latino- preservar para la posteridad obras que, de otra forma, ya habrían caído al olvido. Y es que en un principio, antes de la escritura, la oralidad era la única manera de transmitir conocimiento.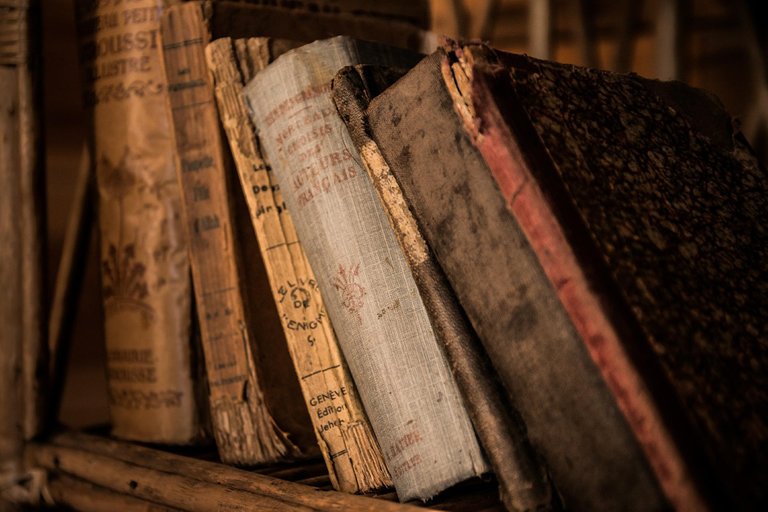 Fuente
Con la escritura vinieron los diferentes soportes para contenerla, Desde las tabillas cuneiformes hasta el papiro, pasando por el códice y luego el papel, dando origen a ese artefacto ingenioso que es el libro. Es este el medio por el cual podemos adentrarnos a diversos mundos, conocer a personajes y hasta convivir con ellos. La literatura, la ficción, moldea, de algún modo, nuestra perspectiva, nuestro modo de ver las cosas.
Es la literatura el medio de escape, la puerta de entrada a otras realidades. Como una puerta, abrimos un libro y nos encontramos con personajes con los que empatizamos, odiamos o amamos.
Hablo del libro y de la literatura porque el 23 de abril se celebró el Día Internacional del libro, en honor a Miguel de Cervantes, William Shakespeare y el Inca Garcilaso de la Vega. Según la tradición popular, estos tres personajes murieron el mismo día, aunque ya sabemos que esto no sucedió así.
Sin embargo, no deja de ser una excusa para celebrar el genio de la Literatura. Y me conmueve mucho pensar que se celebre -y se recuerde- la vida de personas que no conocimos, pero que para nosotros -o al menos para mí- son muy cercanos. Porque, en mi caso, Cervantes y su Quijote han sido un punto de inflexión en mi vida. ¿Y no les ha pasado que sienten tanta familiaridad con un autor, o un personaje, que incluso lo llegan a ver como parte de su familia, o como su mejor amigo?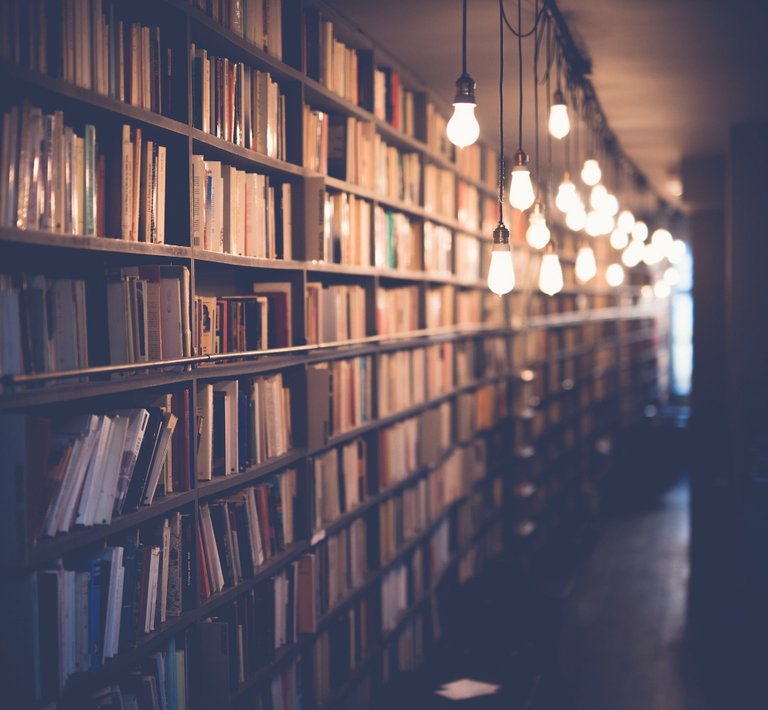 Fuente
Hace poco estaba leyendo "Los miserables", de Victor Hugo, y en un momento, me di cuenta de que Hugo se alejó un poco de su narración principal, que estaba contando otra cosa, que se había desviado para mostrar otra visión, otra perspectiva de lo que había sucedido en su época, o para darnos una disertación sobre la fe y la religión, o un pequeño relato histórico sobre Waterloo.
En ese momento sonreí porque me di cuenta de que si no hubiera sido por el genio de Cervantes, Victor Hugo no hubiese sido capaz de permitirse hacer esas digresiones. Y eso es lo que le debe la novela a Cervantes: una profunda renovación tanto de estilo como de forma, y un paso, una puerta, a un mundo de posibilidades donde se permite hablar e incluir otros temas más allá de la historia que se está narrando. Capaz si no hubiese sido Cervantes, tal vez el renovador hubiese sido el mismo Victor Hugo. Marcel Proust, James Joyce, Faulkner, Virginia Woolf, Ernest Heminway, Gabriel García Márquez, Mario Vargas Llosa... en fin, todos ellos son grandes deudores de Cervantes, y de Shakespeare, quien, a decir de Harold Bloom, también le debemos "La invención de lo humano".
Todos somos deudores de Cervantes, eso creo que no se puede negar. Y es fantástico poder celebrar el poder de la imaginación y de la palabra y de ese maravilloso artefacto que nos permite conocer personajes que nos hacen reír y llorar, que nos hace vivir situaciones felices o tristes, y sobre todo, y lo más importante, imaginar.
Así que, aunque un poco tarde, les deseo a todos un feliz día del libro y no dejen de leer, de soñar y de vivir las miles de vidas que solo los libros nos pueden dar.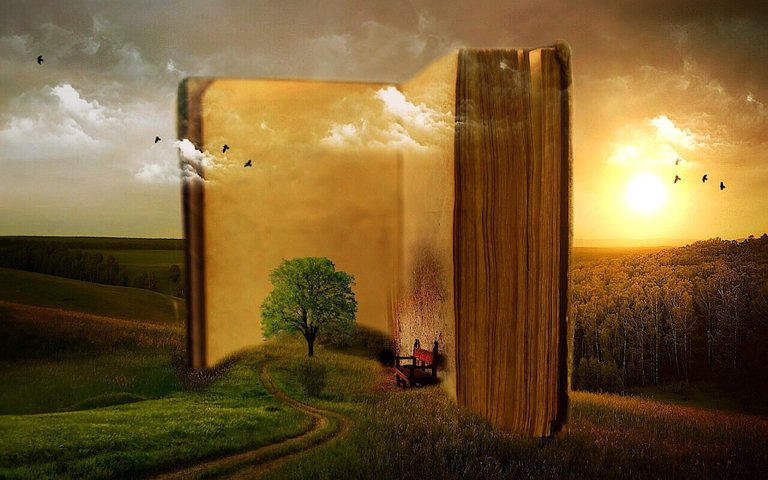 Fuente
English Version
Carl Sagan once said that writing is the best invention of mankind. The best and most revolutionary of inventions. The written code has made it possible - from Egyptian hieroglyphics to cuneiform writing and ideograms, not forgetting the different alphabets, from Russian to Latin - to preserve for posterity works that would otherwise have fallen into oblivion. In the beginning, before writing, orality was the only way to transmit knowledge.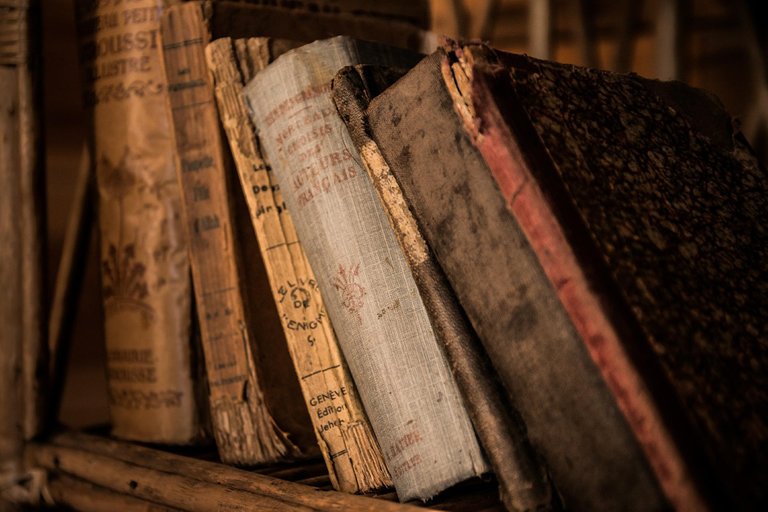 Fuente
With writing came the different supports to contain it, from cuneiform tablets to papyrus, passing through the codex and then paper, giving rise to the ingenious artifact that is the book. This is the medium through which we can enter different worlds, meet characters and even live with them. Literature, fiction, somehow shapes our perspective, our way of seeing things.
Literature is the way of escape, the gateway to other realities. Like a door, we open a book and meet characters with whom we empathize, hate or love.
I speak of books and literature because on April 23, International Book Day was celebrated in honor of Miguel de Cervantes, William Shakespeare and Inca Garcilaso de la Vega. According to popular tradition, these three characters died on the same day, although we already know that this did not happen.
However, it is still an excuse to celebrate the genius of Literature. And I am very moved by the thought of celebrating -and remembering- the lives of people we did not know, but who for us -or at least for me- are very close to us. Because, in my case, Cervantes and Don Quixote have been a turning point in my life, and haven't you ever felt so familiar with an author, or a character, that you even come to see him as part of your family, or as your best friend?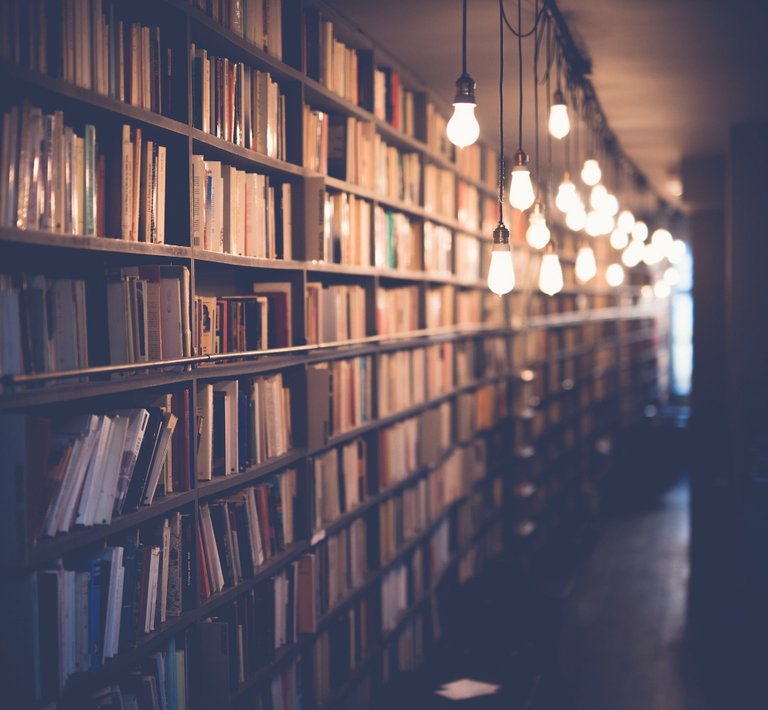 Fuente
I was recently reading "Les Miserables" by Victor Hugo, and at one point, I realized that Hugo had strayed a bit from his main narrative, that he was telling something else, that he had gone out of his way to show another vision, another perspective of what had happened in his time, or to give us a dissertation on faith and religion, or a little historical account of Waterloo.
At that moment I smiled because I realized that if it had not been for the genius of Cervantes, Victor Hugo would not have been able to indulge in such digressions. And that is what the novel owes to Cervantes: a profound renewal of both style and form, and a step, a door, to a world of possibilities where it is allowed to speak and include other themes beyond the story that is being told. Perhaps if it had not been Cervantes, perhaps the renovator would have been Victor Hugo himself. Marcel Proust, James Joyce, Faulkner, Virginia Woolf, Ernest Heminway, Gabriel García Márquez, Mario Vargas Llosa... in short, all of them are great debtors of Cervantes, and Shakespeare, who, according to Harold Bloom, we also owe him "The Invention of the Human".
We are all indebted to Cervantes, I think that cannot be denied. And it is fantastic to be able to celebrate the power of the imagination and the word and that wonderful artifact that allows us to meet characters that make us laugh and cry, that makes us live happy or sad situations, and above all, and most importantly, to imagine.
So, although a little late, I wish you all a happy book day and do not stop reading, dreaming and living the thousands of lives that only books can give us.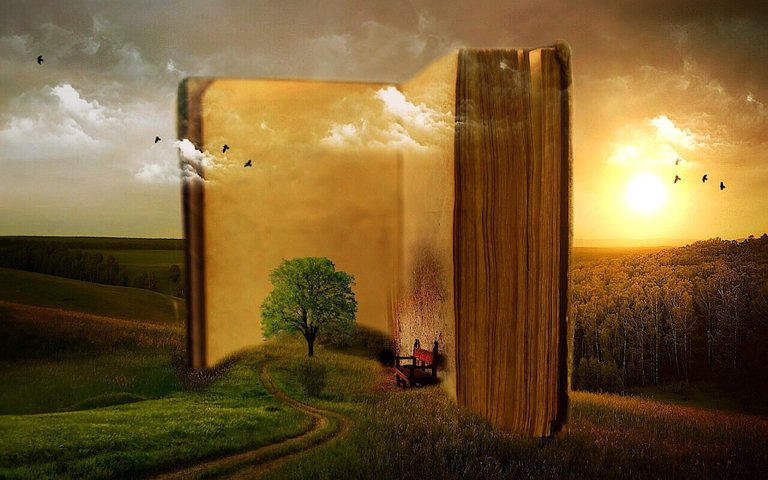 Fuente
Translated with www.DeepL.com/Translator (free version)
---
---