Letanía/ Litany
Siento el alivio de la caricia
de la voz que susurra
y me mantiene despierto
de esta pesadilla
Reconozco los rostros
mas no puedo descifrar
las palabras
-incógnita que me atormenta-
La veo sonreír mientras me susurra
sus palabras ininteligibles
escucho,
lejana, la letanía del cortejo
el camino andado y las miradas fijas
Me llevan a lo más oscuro
encerrado sin escuchar otra
cosa más que el sonido
de la tierra cayendo sobre mí.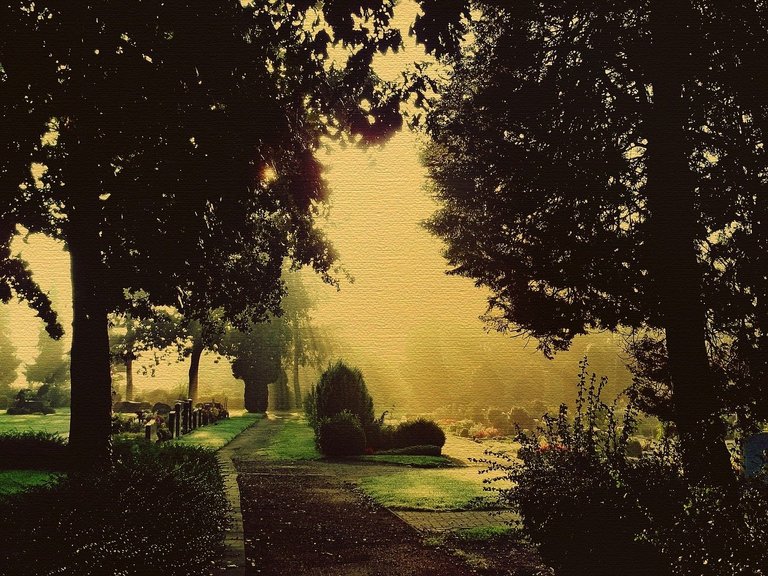 Fuente
Litany
I feel the relief of the caress
of the voice that whispers
and keeps me awake
from this nightmare
I recognize the faces
but I cannot decipher
the words
-an unknown that haunts me-.
I see her smile as she whispers to me
her unintelligible words
I hear,
distant, the litany of courtship
the road walked and the gazes fixed
They take me to the darkest
enclosed without hearing anything
but the sound of the earth
of the earth falling on me.
Translated with www.DeepL.com/Translator (free version)
---
---