I got caught eating "something undue" [ESP/ENG]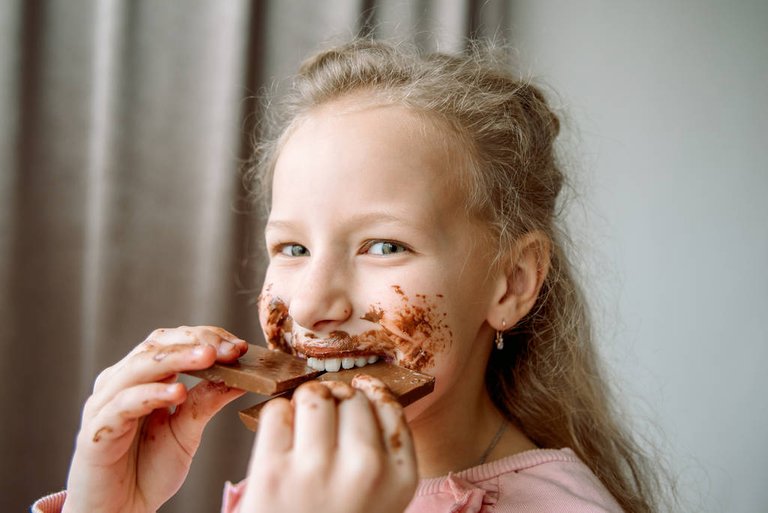 Cuando leemos cosas de otros países, nos damos cuenta que cada lugar tiene características propias en cuanto a las comidas. Y dentro de eso, también debemos referirnos a lo que está bien comer y lo que está mal.
Y no me refiero a que algún tipo de comida sea venenosa, o que está prohibida (aunque algunos países sí prohíben comidas); sino a aquellas comidas o preparaciones que no podemos comer por sus altos precios o porque "comer descontrolado te caerá mal".
Para entenderlo mejor, te quiero decir que en mi país comer leche en polvo con azúcar no está mal, pero sí es "algo indebido"; pues, como te decía, si lo preparas muy seguido y lo comes de forma descontrolada, te puede causar problemas de salud. Pero esa no es la razón principal.
When we read things from other countries, we realize that each place has its own characteristics in terms of food. And within that, we must also refer to what is good to eat and what is bad.
And I am not referring to some kind of food that is poisonous, or that it is prohibited (although some countries do prohibit food); but to those foods or preparations that we cannot eat because of their high prices or because "eating out of control will make you feel bad".
To understand it better, I want to tell you that in my country eating powdered milk with sugar is not bad, but it is "something undue"; Well, as I was saying, if you prepare it very often and eat it in an uncontrolled way, it can cause health problems. But that is not the main reason.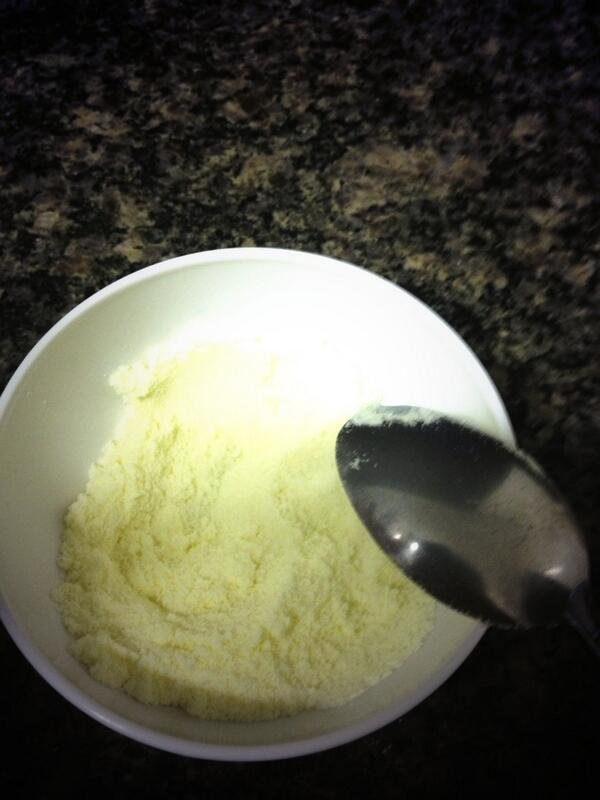 )

La cuestión está en que anteriormente (y quizás hoy) la leche en polvo era un producto algo costoso, y nuestros padres hacían esfuerzos para adquirirla. Yo no conocía a un niño que no le guste preparar dos cucharadas de leche y azúcar en un vaso, ¡a todos nos gusta!

Pero si lo haces, los niños deben prepararlo sin que sus padres lo sepan, porque vendrá el regaño del siglo. Eso me recuerda aquella vez que me atraparon en el acto JAJAJA

Era la hora de la siesta, mis padres dormían, y me dispuse hacer mi 'preparación indebida'. Para hacerlo agarré un vaso de aluminio (mala elección) y cuando ya había terminado tropecé aquel vaso y cayó al suelo, esparciendo toda la preparación.

The point is that previously (and perhaps today) powdered milk was a somewhat expensive product, and our parents made efforts to buy it. I have not met a child who does not like to prepare two tablespoons of milk and sugar in a glass, we all do!

But if you do, the children must prepare it without their parents knowing, because the scolding of the century will come. That reminds me of that time I was caught in the act HAHAHA

It was nap time, my parents were asleep, and I set out to do my 'undue preparation'. To do it I grabbed an aluminum cup (bad choice) and when I was done I tripped over that glass and it fell to the ground, spreading all the preparation.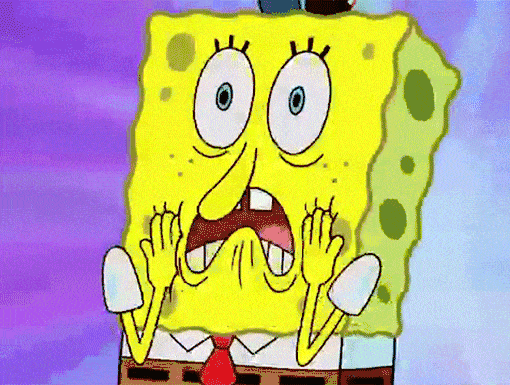 Los que han tenido uno de esos vasos de aluminio, saben que cuando cae al suelo hacen un gran ruido que es capaz de despertar a medio vecindario. Y mis papás no fueron la excepción. Mientras yo me ocupaba de arreglar el desorden, ellos llegaron rápidamente a la cocina y me vieron con las "manos en la masa".
Sí, fue una semana de castigo sin comer dulces.
Pero al final, lo cierto es que en mi país comer leche en polvo con azúcar es algo que no todos pueden hacer; incluso llegamos a decir que eso es cosa de ricos jajaja (precisamente porque era costoso).
Ahora que hemos crecido, nos damos cuenta que no debemos ser tan estrictos con nuestros hijos acerca de esta preparación… ¿o tal vez sí?
Those who have had one of those aluminum cups, know that when it falls to the ground they make a great noise that is capable of waking up half the neighborhood. And my parents were no exception. While I was busy cleaning up the mess, they quickly came to the kitchen and saw me "hands in the dough".
Yes, it was a week of detention without eating candies.
But in the end, the truth is that in my country eating powdered milk with sugar is something that not everyone can do; We have even said that this is something for the rich hahaha (precisely because it was expensive).
Now that we have grown up, we realize that we should not be so strict with our children about this preparation… or maybe we should?

)
---
---