Teaching Kids about NFTs

---
If you are anything like me, you enjoyed pretending to be a grownup as a child, having a job and perhaps even handling a cash register. This is what inspired me to celebrate the last Creative Blast class of the summer, with a game of bartering and trade. I love the fact that usually the virtual imitates the analogue with "buttons" to click and ways to "pet" your virtual critters and yet, this game did the opposite, with drawings standing in for Jpeg and ultimately NFTs.
I remember a certain Art Theory course in university that focussed on the philosophical impact of copying art, my presentation was a Tarot reading and quite successful to boot. I learned that most of what we do online is an extension of a culture of reproduction that came centuries before the internet. Archetypes are constantly recycled and gods of old become saints, dish soap brands and yoga poses. Such is the curious wheel of beliefs, power and inventions, it is dictated by what society places its faith in the most; regardless of how aware one is of their devotion to the miracle of washing dishes.
One fun fact on this topic is that we often refer to copyright infringement as theft. However, when someone steals from another, they lose the object they were stolen. With copy, the person still has their valuable item in their possession so although it may be wrong, it is fundamentally different.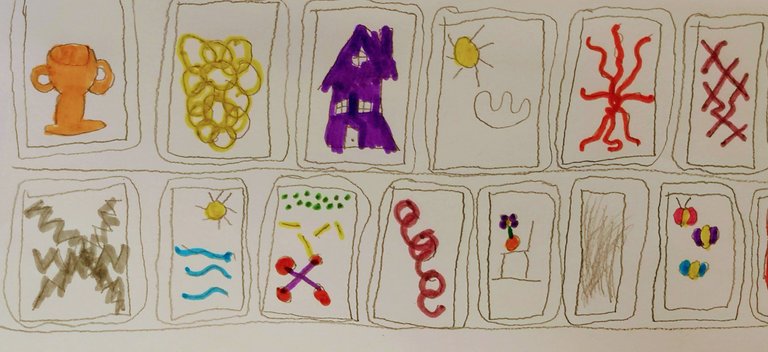 This collection shows wisdom beyond this pupil's years and reminds me of alchemy and oracles.
Back to my wonderful creatives. The whole activity was a challenge to get across to young minds around age 10 and some understood more than others about decentralization and how the ownership of video game items is truer on the blockchain and with NFTs.
We named our currency Babyhearts and used monopoly money to trade once ready.
Step one was to create a video game or an art collection idea. The individual pieces should not take too long to make and be cohesive.
After a round of approval and funding on my part, they would continue to draw for step two, and the students who expanded on their game concept would need to hone into their NFTs, making them visually pleasing. This is risky as one entrepreneur may feel like my distribution of Babyhearts is unfair but it went smoothly.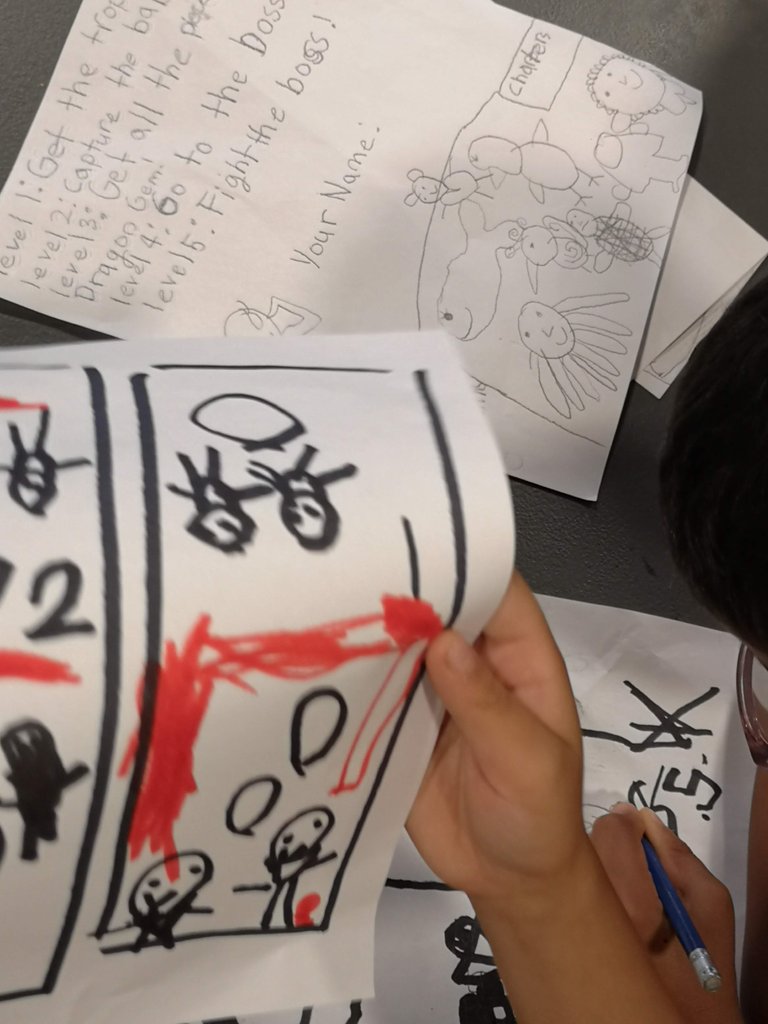 Step three is when the trading happens. Machines excellent when it comes to reproduction but for this simulation, the buyer needs to copy the NFTs they purchase on their own sheet of paper. It becomes a cheerful dance of intellectual property that is as intuitive as it is fun!
You get to bring your NFTs home with you, both the ones you "minted" and those you bought. It was so cute to hear their bright voices say the term over and over again as children do. They should be made aware of these marvels of technological innovation.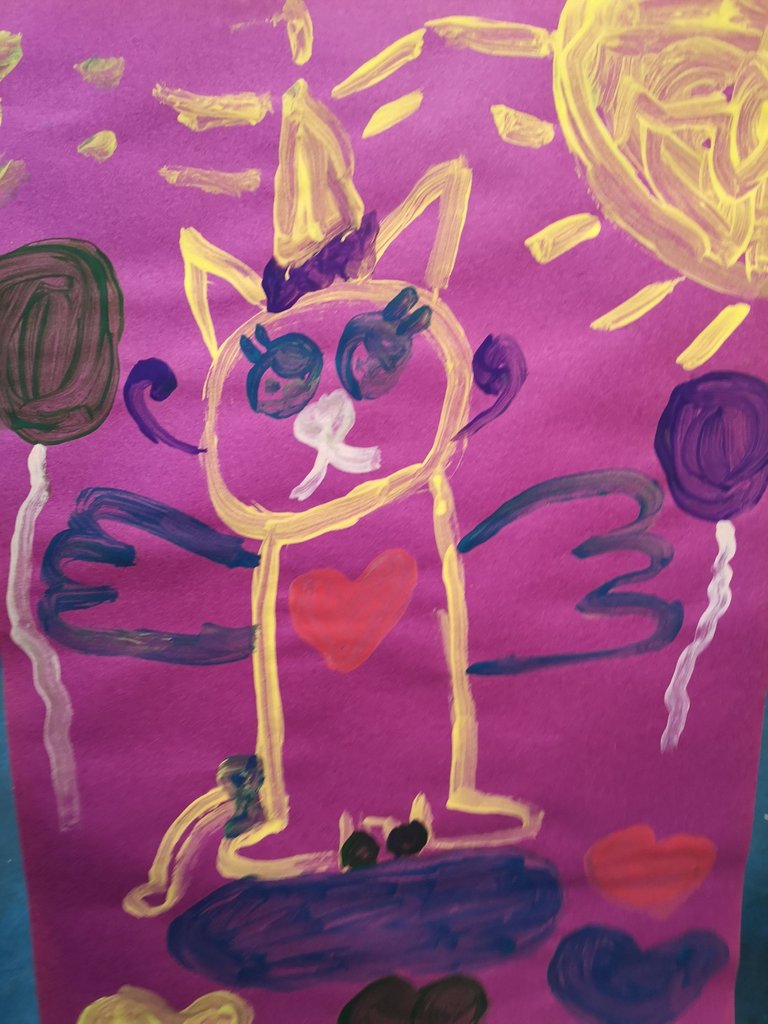 Being on Hive for so long, I have been in a privileged position to see the NFTs enter the mainstream. After all, I made a Crypto Kitty video on the day of launch.
I love the idea of an accessible blockchain that is fast and feeless so in that respect, Hive beats Etherium any day of the week. I can see children using large and small budgets to mint some creations on this blockchain.
Artists constantly learn from their mistakes and require an affordable platform to experiment and fine-tune the monetization of their art. Hive just perfect for this.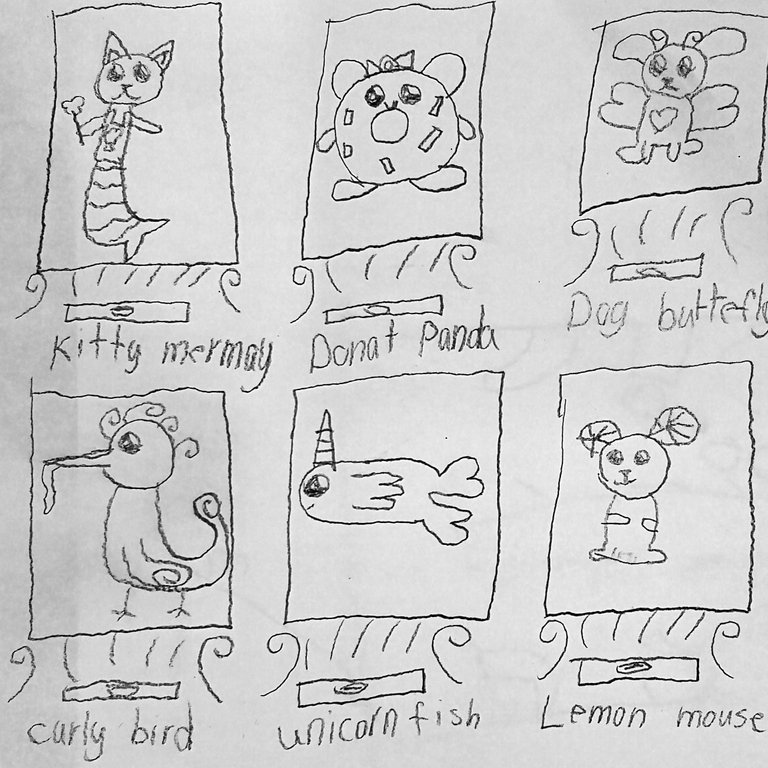 This collection is fascinating with its mythical creature theme and anyone would be charmed to use these creatures within Splinterlands, for example.
Do you think Splinterlands should take a page out of the Pokémon book and allow players to transform certain cards from cute to fierce similarly to how Charmander evolves into Charizard down the line? Or should it stay like this with adorable designs being few and far in between?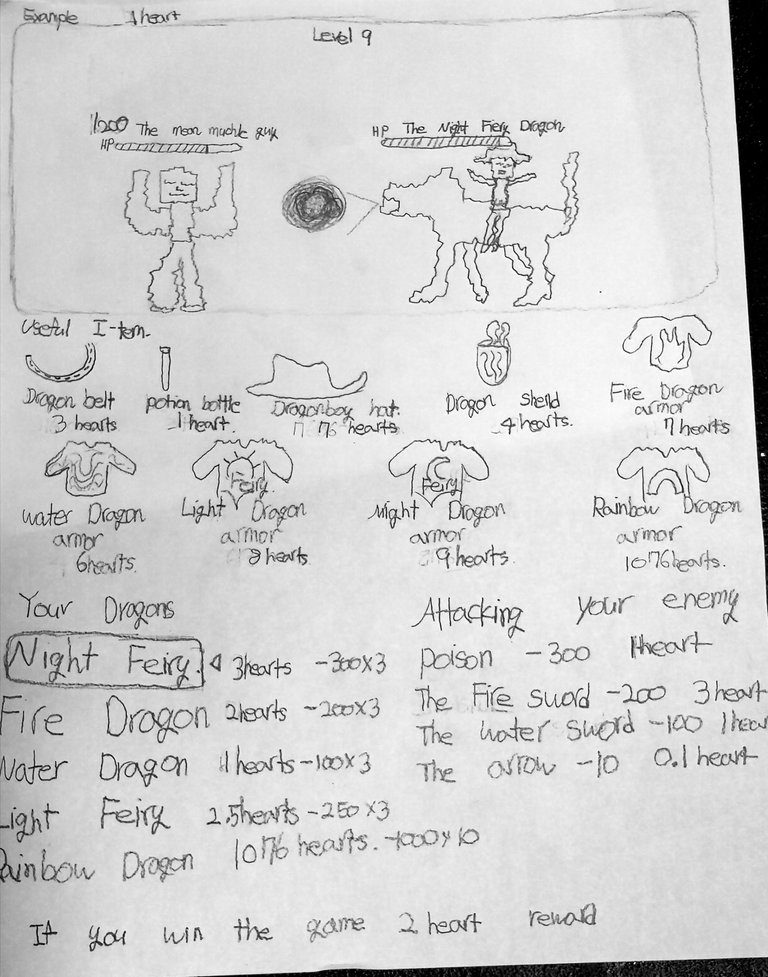 I caught this maverick off guard as he was convincing me to purchase a power when I pointed out that he had yet to attach the proper drawing to the specs he had designed. What can I say, I'm a sucker for a special FX drawing.
The kids were very nice to each other the whole way through and showed particular interest to each other's work. They laughed and were utterly amused while drawing the hours away.
I think that playing with money, while good for teaching math, is best used occasionally to make sure that art is experienced in a larger context of pure enjoyment and a place for emotional growth.
If you are still here, I kindly invite you to answer my special Splinterlands question in the comments.
Evolutions, along with a change of skin to represent an upgrade or, no?
More cute monster cards like Byzantine Kitty or, no?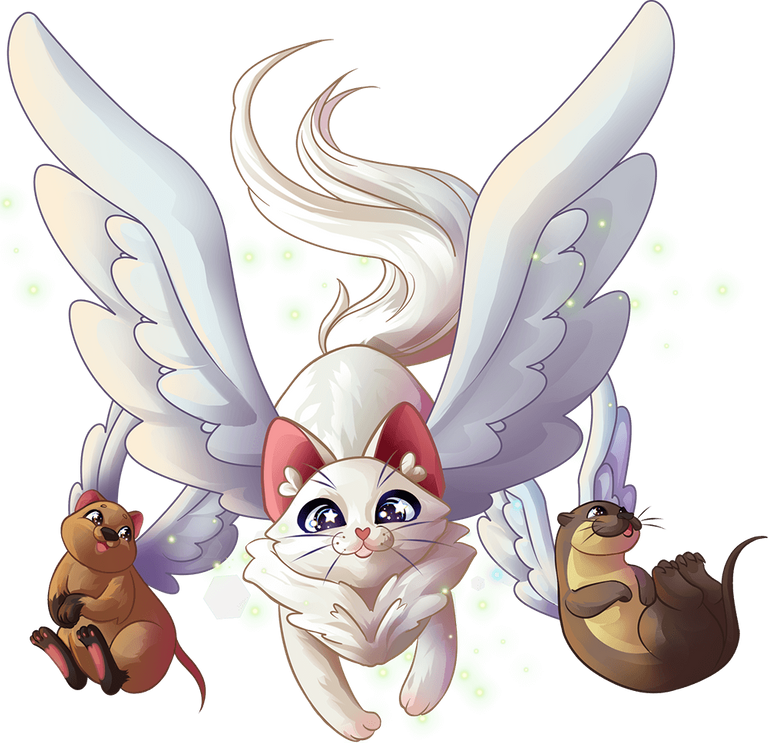 Thanks for stopping by, you are amazing, be you, be true and don't try to be a hero... or do!
---
▶️ 3Speak
---
---