Luchar y persistir en Hive con pasión y amor para lograr tus sueños.//Fight and persist in Hive with passion and love to achieve your dreams.
Hola como están mis Hivers de @aliento por acá su amigo y miembro de esta linda comunidad @edmundochauran, hoy no vengo con un video por que lamentablemente estoy afónico por una gripe fuerte la cual no me permite hablar con claridad, debido a ello siento una gran frustración y estrés en estos momentos el no poder crear contenido que me apasiona el cual es hacer mis contenidos audiovisuales cantando o desarrollando mis imitaciones de voces. Pero bueno acá no estamos para lamentarnos y quiero hablarles hoy de como #Hive a ido cambiando mi vida de manera muy rápido luego de ya caso 8 meses haciendo vida en esta bella plataforma.
Hello how are my Hivers of @aliento here your friend and member of this beautiful community @edmundochauran, today I do not come with a video because unfortunately I am hoarse by a strong flu which does not allow me to speak clearly, because of this I feel a great frustration and stress right now not being able to create content that I am passionate about which is to make my audiovisual content singing or developing my voice imitations. But well here we are not here to lament and I want to talk to you today about how #Hive has been changing my life very quickly after 8 months living in this beautiful platform.
---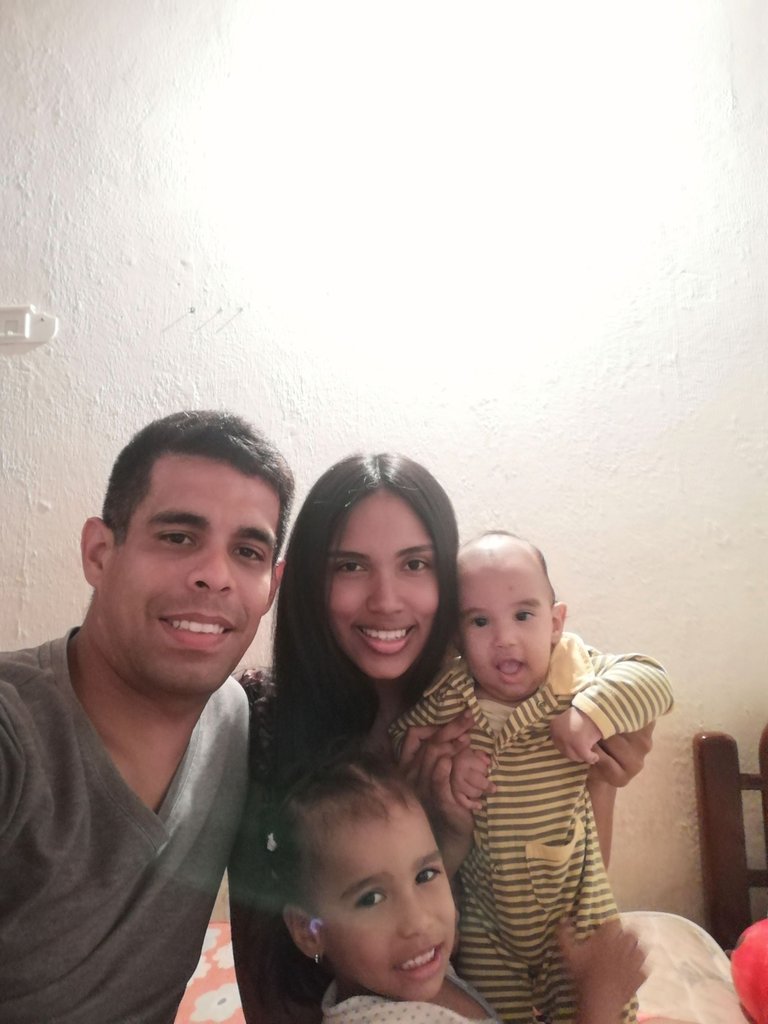 La verdad que antes de estar acá en #Hive era una persona que en realidad no tenía una independencia económica y con problemas de deudas y una vida bajo estrés total, por que trabajaba como entrenador de fútbol y eso acá en Venezuela no es bien pagado, así que lo hacía por vocación más que todo y el amor al deporte que desde temprana edad sentía por el.
The truth is that before being here in #Hive I was a person who really had no economic independence and with debt problems and a life under total stress, because I worked as a soccer coach and that here in Venezuela is not well paid, so I did it for vocation more than anything and the love of the sport that since early age I felt for it.
---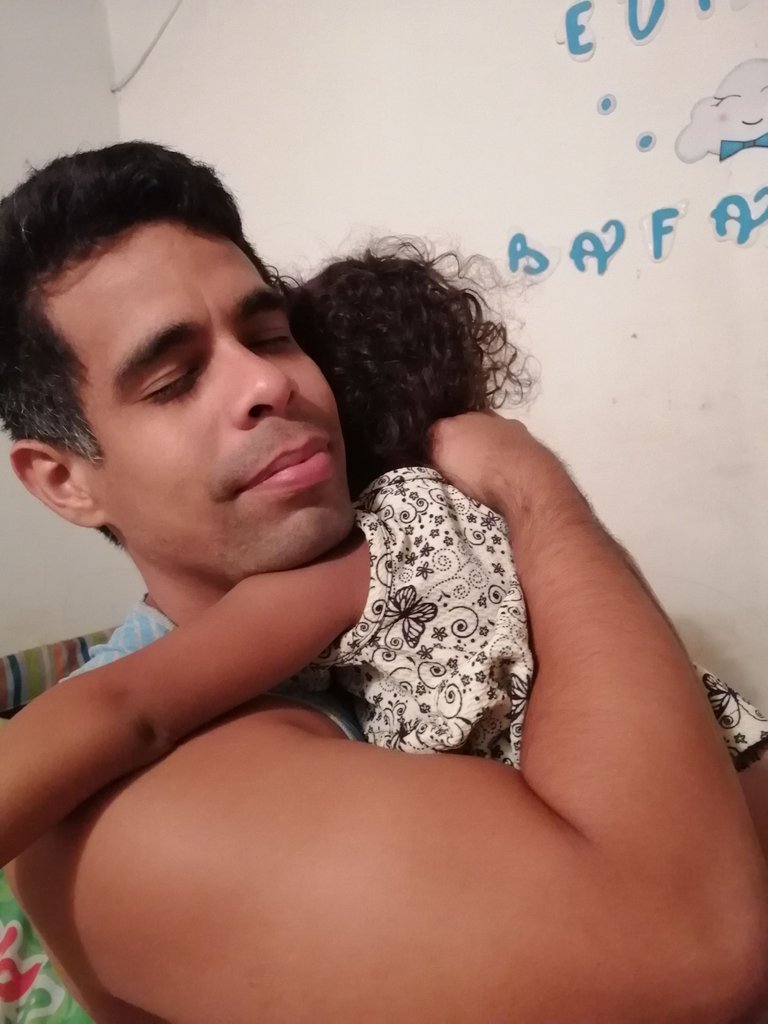 Pero allí no termina lo que quiero contarles una de las decisiones que tome por dejar el fútbol y explorar o experimentar algo más allá de lo que normalmente hacia, para generar ingresos para mi familia fue el preguntar a una linda amiga y comadre mía, ella es la madrina de mi hija Nina marieth, su nombre es @nathyortiz, esa mujer que de buenos sentimientos decidió mostrarme el mundo maravilloso de de esta blockchain y de como generar ingresos por medio de la redacción o escritos de lo que me gusta hacer o de experiencias vividas que dejaron en mi una huella o recuerdo el cual compartirle a mucha gente, curadores y ballenas que podía interesarles y esto fuera remunerado a mi persona por medio de una criptomoneda, ojo eso no lo podía creer, así que decidí empezar mi camino un mes de abril de este presente año y aquí vamos aún aprendiendo y experimentando mis amados amigos de #Hive.
But that's not the end of what I want to tell you, one of the decisions I made to leave soccer and explore or experience something beyond what I normally did, to generate income for my family was to ask a beautiful friend and comadre of mine, she is the godmother of my daughter Nina Marieth, her name is @nathyortiz, that woman that of good feelings decided to show me the wonderful world of this blockchain and how to generate income through writing or writing what I like to do or experiences that left in me a footprint or memory to share with many people, curators and whales that could interest them and this was paid to my person through a cryptocurrency, eye that I could not believe, so I decided to start my way a month of April this year and here we go still learning and experiencing my beloved friends of #Hive.
---
Una de las cosas que tanto me emocionó fue el realizar mi primer post, el cual en realidad en su momento solo me generó como 2$, pero guao que felicidad tan grande sentí al ver esos votos y el apoyo de mucha gente me inspiró a seguir mostrando lo que me apasionaba en la vida, luego de ello empecé hacer vida en una comunidad en la cual siento un gran cariño y amor la cual es @fulldeportes pues alli fue donde di mi salto de calidad en el cual como podrán ver el lograr una reputación de casi 69 en 9 meses fue de una entrega total y al máximo, con muchas caídas y errores ni se los puedo negar, pero que tanto de las caídas es que aprendemos y empezamos a ser mucho mejores de lo que ya éramos. En realidad actualmente no uso mis redes sociales y lo que yo digo a título personal ¿para que? si acá tenemos todo, sabemos del mundo entero en deportes, televisión, películas, comidas, nosotros compartimos conocimientos y destrezas que son valorados, y en cambio en otras redes ni nos paran pelotas para no decir una grosería o improperio jajaja (risas).
One of the things that excited me so much was to make my first post, which actually at the time only generated me about 2$, but wow what a great happiness I felt to see those votes and the support of many people inspired me to continue showing what I was passionate about in life, after that I started to make life in a community in which I feel a great affection and love which is @fulldeportes because there was where I made my leap of quality in which as you can see achieving a reputation of almost 69 in 9 months was a total commitment and to the maximum, with many falls and mistakes I can not deny, but so much of the falls is that we learn and begin to be much better than we already were. Actually I don't use my social networks and what I say personally, why? if here we have everything, we know about the whole world in sports, television, movies, food, we share knowledge and skills that are valued, and instead in other networks they don't even stop us balls to not say a rude or expletive hahaha (laughs).
---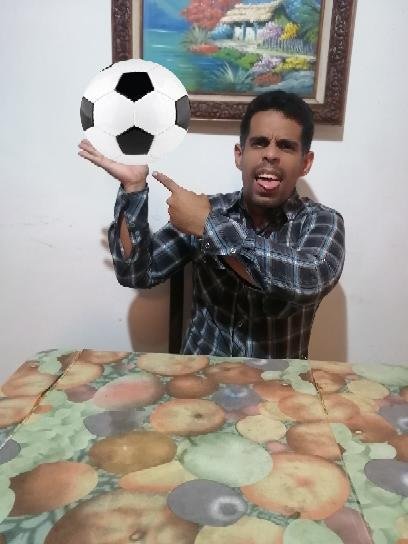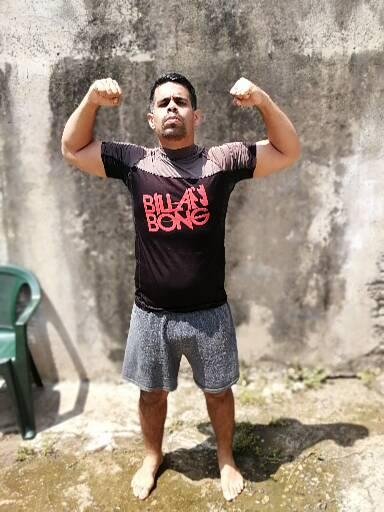 Así que mi vida empezó a cambiar de forma muy lenta pero segura, empeze a tener independencia económica y más tranquilidad y estabilidad mental que me proporciono #Hive con el transcurrir del tiempo, pude empezar a realizar mejoras a mi casa y darle comodidades a mi familia, comida, salud y servicios que antes no tenía les puedo decir sin pena que estuvimos lavando a mano por tres años ya que no tenía lavadora y logre comprarla gracias a #Hive, no teníamos aire acondicionado y también lo compramos gracias a #Hive, pinte mi casa, y un montón de cosas que de verdad me llena de felicidad. No puedo negarles que todo a sido un éxito rotundo para mi, por que en realidad nunca me ha interesado si La Moneda está baja o alta, yo sigo compartiendo contenido a diario, y ojo contenido de calidad pues esto se debe a que siempre estoy inmerso en este mundo virtual donde no paro de leer y ver vídeos de gente excepcional que día a día comparten su vida diaria con nosotros y me encanta eso me llena de emoción.
So my life began to change slowly but surely, I began to have economic independence and more tranquility and mental stability that #Hive provided me with the passage of time, I could begin to make improvements to my home and give comfort to my family, food, health and services that I did not have before, I can tell you without shame that we were washing by hand for three years because I had no washing machine and I managed to buy it thanks to #Hive, we had no air conditioning and we also bought it thanks to #Hive, I painted my house, and a lot of things that really fills me with happiness. I can not deny that everything has been a resounding success for me, because in reality I have never been interested in whether the currency is low or high, I continue to share content daily, and quality content eye as this is because I am always immersed in this virtual world where I do not stop reading and watching videos of exceptional people who every day share their daily lives with us and I love that fills me with emotion.
---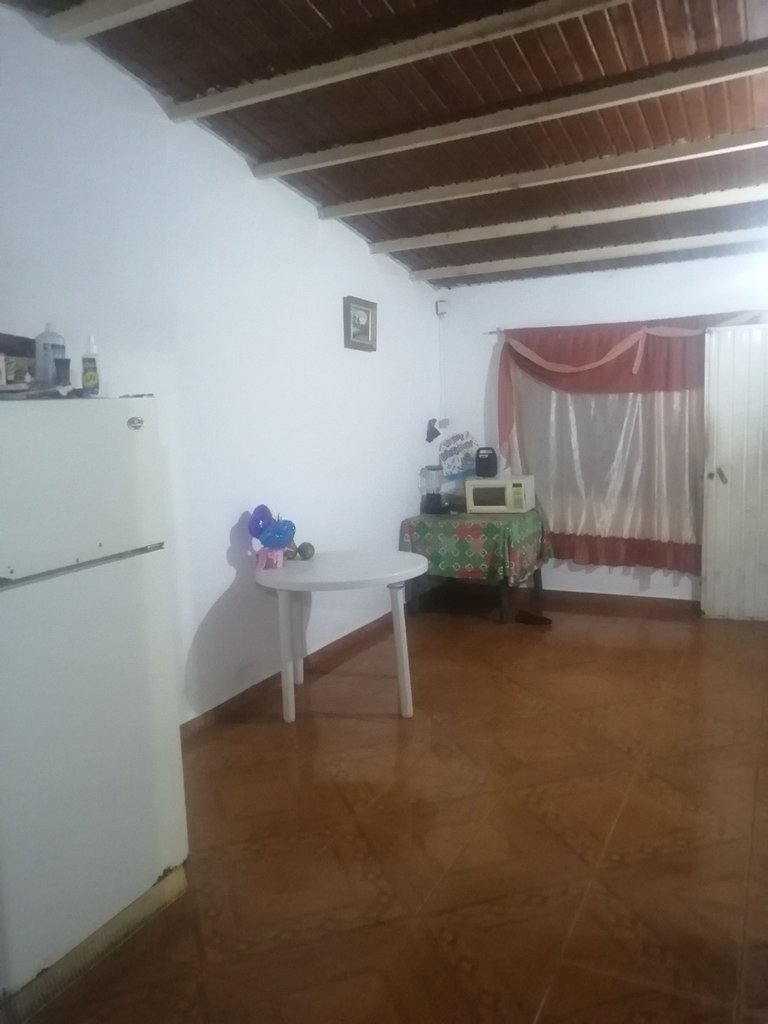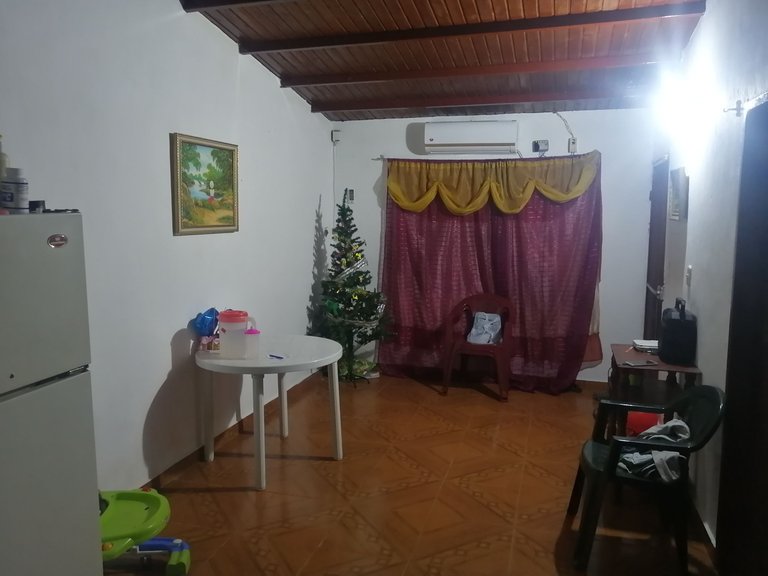 En la actualidad puedo decir que esta plataforma es una bendición, todos estamos felices en estos momentos y espero que se mantenga así, y eso depende de nosotros manteniendo la calidad en los feed de cada comunidad, no les miento que siento un gran cariño y apego a esta comunidad de @aliento, pues desde un inicio tuve una gran y linda recepción por parte de su tren administrativo o de curadores los cuales quiero mucho y no diré nombres para no generar polémicas ellos saben quienes son, el poder traer estas pasiones a esta comunidad y que la disfruten cada ves que lo hago me llena de alegría y felicidad, nose si escribo esto por melancolía al saber que acaba el año y quería hacerle un regalo a ustedes mi comunidad de @aliento y no puedo por que no me sale la voz, dios que frustrante esto para mi se los juro, por que enfermarme al finalizar el año no es justo. Pero eso no me impide el traerles mi pasión por escribir y el decirles lo que siento por ustedes y por #Hive, y que los nuevos ingresos puedan leer esto, para que no se desanimen y sigan con la fe plena de triunfar en esta plataforma.
At present I can say that this platform is a blessing, we are all happy at this time and I hope it stays that way, and that depends on us maintaining the quality in the feed of each community, I do not lie to you that I feel a great affection and attachment to this community of @aliento, because from the beginning I had a great and nice reception by its administrative train or curators which I love very much and I will not say names to avoid generating controversy they know who they are, Being able to bring these passions to this community and enjoy it every time I do it fills me with joy and happiness, I don't know if I am writing this out of melancholy knowing that the year is ending and I wanted to give a gift to you my community of @aliento and I can't because I can't get my voice out, god how frustrating this is for me I swear, because getting sick at the end of the year is not fair. But that doesn't stop me from bringing you my passion for writing and telling you how I feel about you and #Hive, and that the new entries can read this, so that they don't get discouraged and continue with full faith to succeed in this platform.
---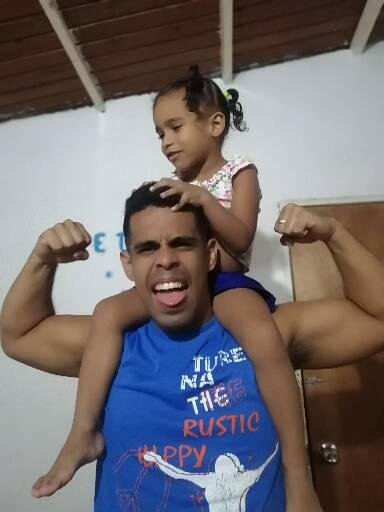 Para el próximo año quiero venir con todo los hierros como siempre digo y traerles material del bueno a ustedes conseguir haciéndolos felices y que disfruten con mis locuras jajaja, siempre quiero dejar una huella a donde voy y espero haberla dejado en @aliento, mi deseo más profundo es que cada uno de ustedes hagan sus sueños realidad acá en esta plataforma, y que esto es una realidad no es una ilusión o un sueño pues esto llama #HIVE. Para mi siempre será una alegría compartir contenido acá, el mostrarles lo real que somos todos y cada uno de nosotros, les envió un enorme abrazo los quiero pero muchísimo ASI QUE CHAOOOOOOO.
For next year I want to come with all the irons as I always say and bring you good material to get making you happy and enjoy my crazy stuff hahaha, I always want to leave a mark where I go and I hope I have left it in @aliento, my deepest wish is that each of you make your dreams come true here on this platform, and that this is a reality is not an illusion or a dream because this calls #HIVE. For me it will always be a joy to share content here, to show you how real each and every one of us are, I send you a huge hug I love you but very much ASI QUE CHAOOOOOOOOO.
---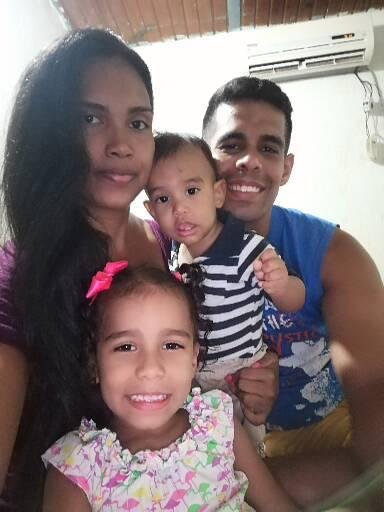 Todo el contenido que se encuentra en esta publicación es ampliamente original del autor, cualquier duda y recopilación del mismo, deben hacer mención de mi persona.
El texto es original de: @edmundochauran.

Todos los Derechos Reservados / @edmundochauran.

Fotografías tomadas de mi telefono Huawei p30 lite y editadas con picArts.

Fotografias tomadas por mi papá Luis chauran y mi persona.
All content found in this publication is largely original to the author, any questions and compilation of the same, should make mention of my person.
The text is original from: @edmundochauran.

All Rights Reserved / @edmundochauran.

Photographs taken from my phone Huawei p30 lite and edited with picArts.

Photographs taken by my dad Luis chauran and myself.
---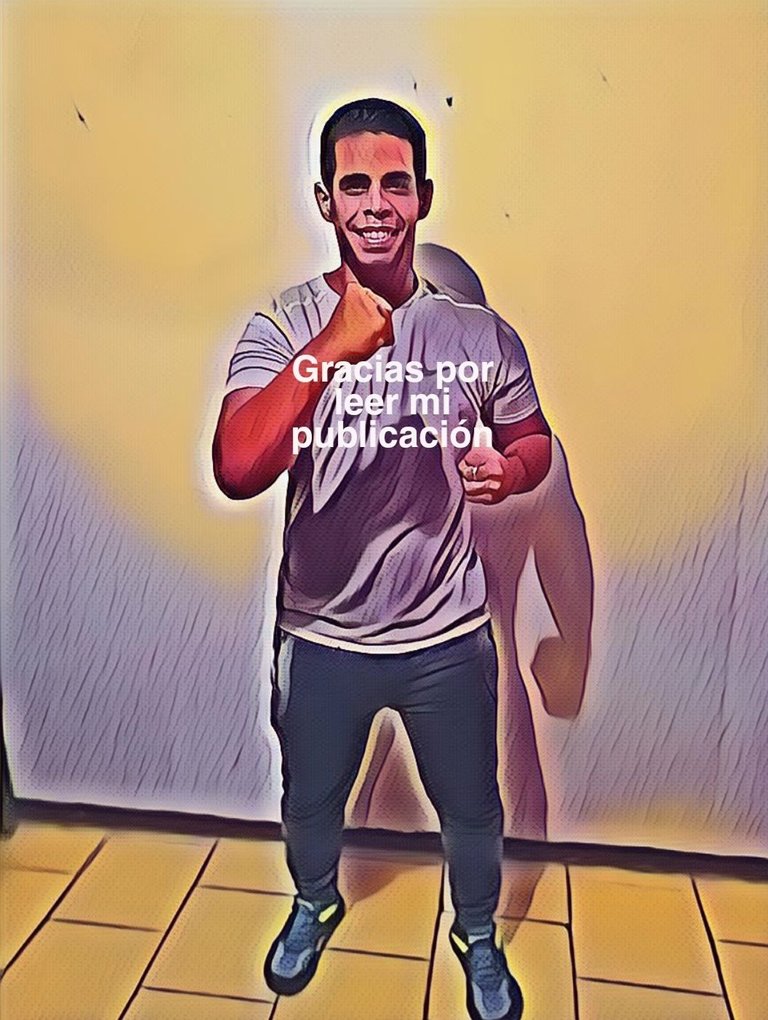 ---
---