El Espejo: Reflejo de nuestro interior [Esp-Eng] The Mirror: Reflection of our inner self
El Espejo: Reflejo de nuestro interior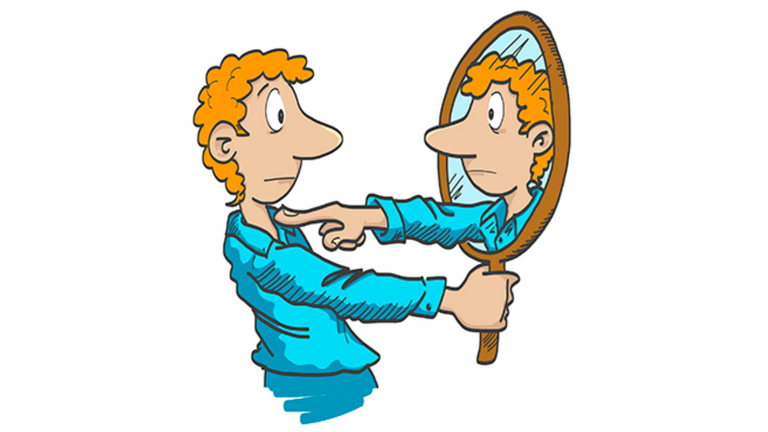 Fuente
Hola amigos de Education, traigo a referencia una parte de una famosa película infantil Blanca Nieves cuando la bruja malvada le decía a su espejo mágico ¿Quién es la más bonita? Y éste en varias oportunidades le decía que ella era la más bonita, hasta que llego Blanca Nieves, bueno traigo un contenido que tiene que ver cómo nos vemos con nuestro espejo con el yo interior.
A menudo nos pasa que no toleramos la forma de ser de otras personas sobre todo cuando hacemos hacen algo con lo que no estamos de acuerdo, por ejemplo convivir con otras personas es una de las acciones que no siempre es fácil ya que tenemos muchas cosas que solemos ser diferentes con la persona que estamos viviendo, en el caso de mi esposo es un poco estricto con el orden diría que demasiado a diferencia de mi que no lo soy tanto que digamos, entonces muchas veces se ha generado controversia entre los dos por algunas acciones que el no suel estar de acuerdo o viceversa y muchas veces me molesto por que casi siempre no solemos llegar a buenos acuerdos.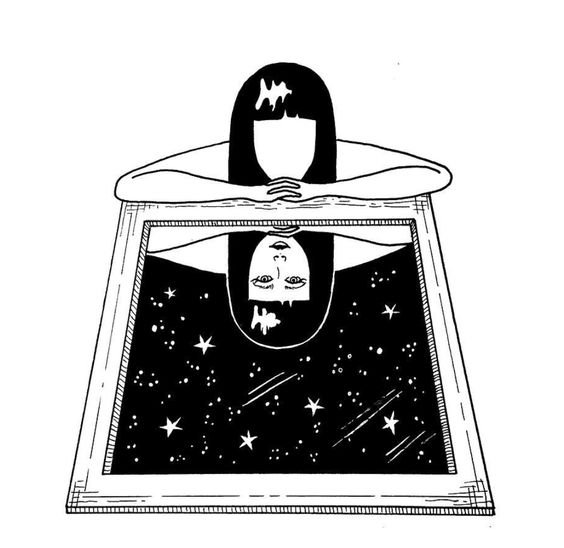 Fuente
Ahora bien muchas veces me he analizado porque sé que hay cosas de mi que no juegan a mi favor conductas, acciones que me perjudican y a los que están a mi alrededor y entro un poco en esa visualización en mi espejo para ver la vida de la manera más amena posible para así mejorar la relación con los demás.
Tomando referencia mi caso anterior, traigo a relucir algo que se llama Autoconocimiento Personal, que es la clave para poder conocernos en profundidad a nosotros mismos, así como a nuestras emociones, defectos, virtudes y problemáticas. Permitiendo mejorar emocionalmente y lograr un buen desarrollo personal.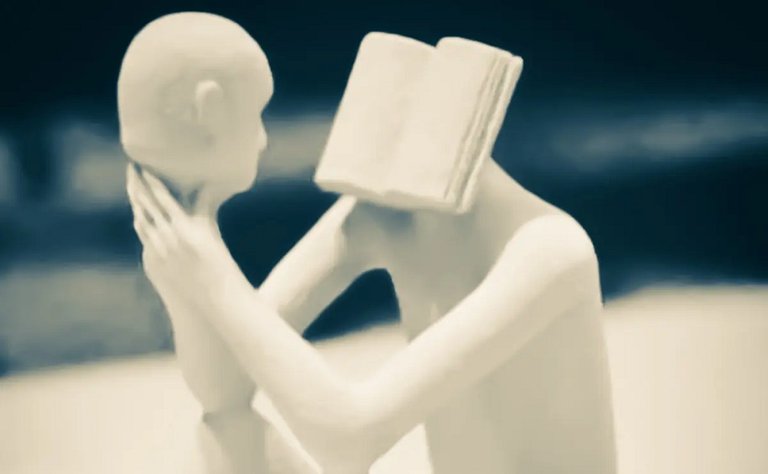 Fuente
Como podemos lograr un autoconocimiento personal, una manera muy sencilla y quizás la más aceptada es ver alguna acción de otras personas que no son del todo nuestro agrado, posiblemente estemos luchado con algo de nuestro interior que no queremos ver, es allí donde debemos revisarnos interiorizar y mejorar nuestra personalidad.
Muchas veces le decimos a personas has esto, has esto otro intentamos cambiar su conducta sin saber que es por nosotros mismos que debemos empezar a cambiar. Nuestras actitudes son el reflejo de lo que hacemos y es por ello que ante situaciones o emociones desagradables retroceder corregir y liberar.
En tal sentido no siempre debemos ser castigarnos y ser crueles por nuestras actitudes, tenemos la capacidad de corregirnos y no siempre vemos los resultados de inmediato.
Para mí en particular lo más efectivo para ser felices y estar en paz con nosotros mismos es el perdón, es un sentimiento que contribuye a estar satisfechos con nosotros mismos, y perdonar a los demás también nos ayuda a tener una quietud emocional que es lo más gratificante.
Es una elección, y toma su tiempo, no es algo que se pueda hacer de la noche a la mañana, pero el escoger no hacerlo puede significar quedarse anclado al pasado.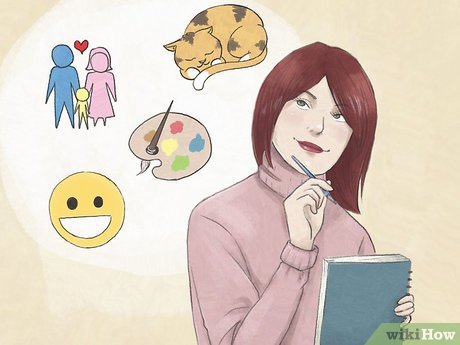 Fuente
Sin embargo, es factible perdonar a distancia, sin mediar palabra con la persona, pero liberando el dolor acumulado y soltando el rencor. Lo que está claro que el perdón aporta calma y liberación. Favorece a estar más preparado para afrontar nuevos retos y dejar que entren las cosas buenas a tu vida.
Para avanzar en la vida social y no quedarnos en el aparato porque todo nos molesta no nos sentimos satisfechos con nosotros mismos en fin sin se nos presentará una situación como esta podemos tomar en cuenta lo siguiente:
Tener un mejor conocimiento de nosotros mismos.
Conocer nuestro lado negativo (muchas veces decidimos no hacer cosas porque no nos gusta o porque no las hemos experimentado y frustramos esa parte de nuestra personalidad que quizás si quiera ser visible).

Ser empáticos no nos quita lo valientes, los errores los cometemos todos no solo juzguemos a los demás, vamos también a aceptar nuestros errores.

Cultivar nuestra paz interior.

Pongamos en práctica valores empezando con nosotros mismos como: la tolerancia, el perdón, la humildad.

Seamos responsables de nuestras conductas, no nos victimicemos.
Sobre todo mis amigos perdonar, perdonar, no nos cuesta nada.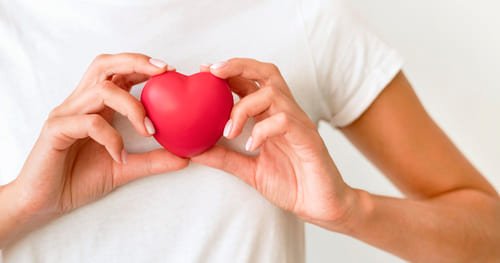 Fuente
Espero les haya gustado hasta pronto.
Páginas consultadas:
https://www.ciaramolina.com/que-es-la-ley-del-espejo-y-cuales-son-sus-beneficios/
https://institutoclaritas.com ›
Final Español: #
Si te ha gustado como escribo te invito a visitar mi [BLOG] (https://hive.blog/@edithb)
[Eng]
The Mirror: Reflection of our inner self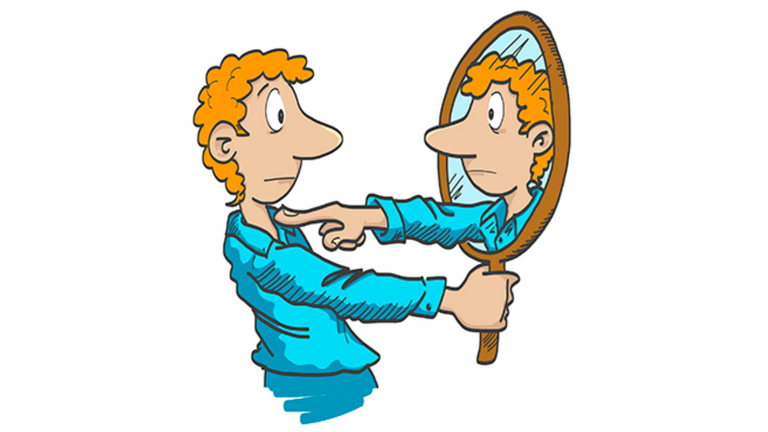 Source
Hello friends of Education, I bring to reference a part of a famous children's movie Snow White when the wicked witch was telling her magic mirror Who is the prettiest? And this on several occasions told him that she was the prettiest, until Snow White arrived, well I bring a content that has to do with how we see ourselves with our mirror with the inner self.
It often happens to us that we do not tolerate the way of being of other people especially when we do something we do not agree with, for example living with other people is one of the actions that is not always easy because we have many things that we tend to be different with the person we are living with, In the case of my husband is a little strict with the order I would say too much unlike me that I am not so much to say, then many times it has generated controversy between the two for some actions that he does not agree or vice versa and many times I get upset because almost always we do not usually reach good agreements.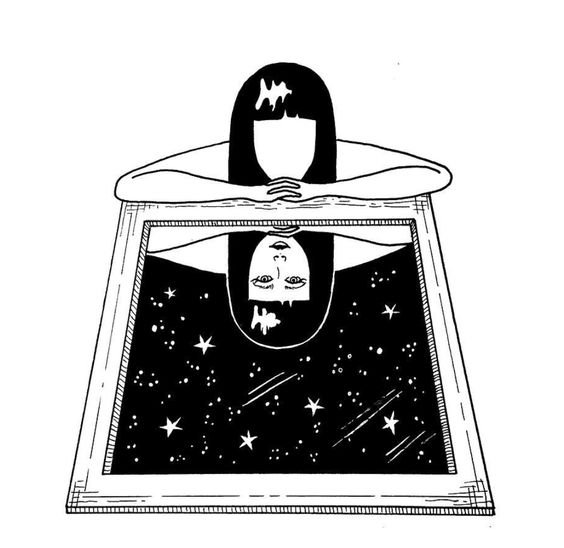 Source
Now well many times I have analyzed myself because I know that there are things about me that do not play in my favor behaviors, actions that harm me and those around me and I enter a little in that visualization in my mirror to see life in the most pleasant way possible in order to improve the relationship with others.
Taking reference to my previous case, I bring up something called Personal Self-knowledge, which is the key to know ourselves in depth, as well as our emotions, defects, virtues and problems. Allowing us to improve emotionally and achieve a good personal development.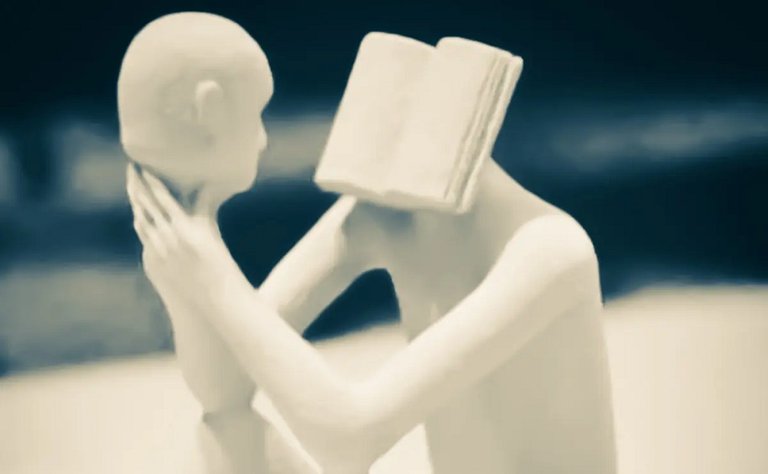 Source
As we can achieve a personal self-knowledge, a very simple way and perhaps the most accepted is to see some action of other people who are not entirely to our liking, possibly we are struggling with something inside us that we do not want to see, that's where we should review us internalize and improve our personality.
Many times we tell people do this, do that, we try to change their behavior without knowing that it is by ourselves that we must begin to change. Our attitudes are the reflection of what we do and that is why when faced with unpleasant situations or emotions, we must retreat, correct and liberate.
In this sense we should not always be punished and be cruel for our attitudes, we have the ability to correct ourselves and we do not always see the results immediately.
For me in particular the most effective way to be happy and at peace with ourselves is forgiveness, it is a feeling that contributes to be satisfied with ourselves, and forgiving others also helps us to have an emotional stillness that is the most rewarding.
It is a choice, and it takes time, it is not something that can be done overnight, but choosing not to do it can mean staying anchored to the past.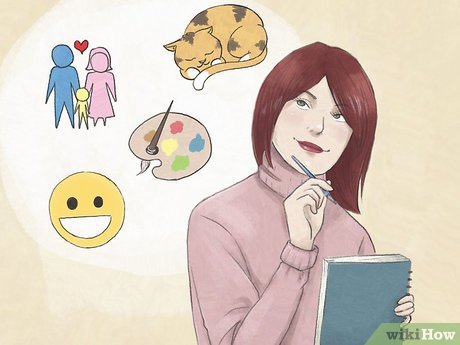 Source
However, it is feasible to forgive from a distance, without mediating a word with the person, but releasing the accumulated pain and letting go of the grudge. What is clear is that forgiveness brings calm and liberation. It helps to be more prepared to face new challenges and let good things into your life.
To move forward in social life and not stay in the device because everything bothers us we do not feel satisfied with ourselves in order if we will be presented with a situation like this we can take into account the following:
To have a better knowledge of ourselves.
Know our negative side (many times we decide not to do things because we do not like or because we have not experienced them and frustrate that part of our personality that may want to be visible).

Being empathetic does not make us less brave, we all make mistakes, let's not only judge others, let's also accept our mistakes.

Cultivate our inner peace.

Let's put into practice values starting with ourselves such as: tolerance, forgiveness, humility.

Let us be responsible for our behaviors, let us not victimize ourselves.
Above all my friends forgive, forgive, forgive, it costs us nothing.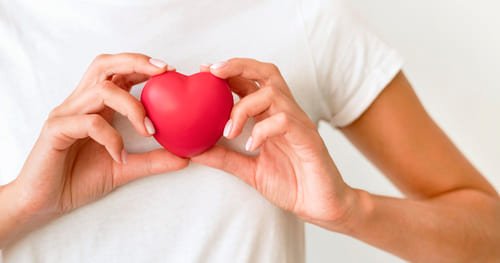 Source
I hope you liked it, see you soon.
Pages consulted:
https://www.ciaramolina.com/que-es-la-ley-del-espejo-y-cuales-son-sus-beneficios/
https://institutoclaritas.com ›
Final ingles:#
If you liked how I write, I invite you to visit my [BLOG] (https://hive.blog/@edithb)
---
---