WEB3: Magic Internet Money (MIM)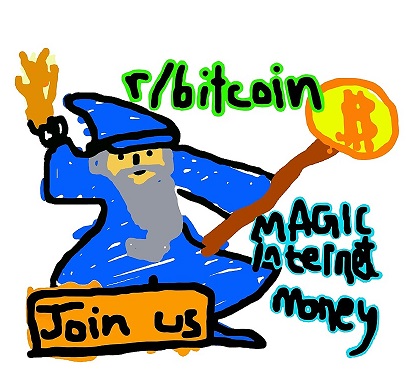 ┏┓ in
┃┃╱╲ this
┃╱╱╲╲ house
╱╱╭╮╲╲ we
▔▏┗┛▕▔ respect
╱▔▔▔▔▔▔▔▔▔▔╲
MAGIC INTERNET MONEY
╱╱┏┳┓╭╮┏┳┓ ╲╲
▔▏┗┻┛┃┃┗┻┛▕▔
---
Last night the market was "spring loaded".
Support was holding strong but 24/h volume kept going up.
This all but guarantees the price will go up within a short period of time.
I was going to write a post to that effect last night but I decided to argue with random people on the Internet instead. Smart use of my time, obviously. So this morning I wake up and see that I was right; price has gone up and volume has dropped 30%. Unfortunately, the price increase was only 4% so it's not nearly as good a spring as I thought it would be. Oh well, maybe next time I see a signal like that I should try to x100 margin trade it with like $100 collateral :D. Turn that 4% into 400%.
Magic Internet Money
People have been talking about Magic Internet Money since before crypto even existed. In the WEB2 climate, this concept of MIM first took the form of advertising revenue. This is like the opposite of the attention economy. Rather than getting paid to pay attention, value was being sucked out of those that were paying attention.
WEB2
The foundation of the WEB2 business model is that free services get exponentially more users than subscription services. Subs can be thought of as WEB1 in many respects, and it is still a largely valid business model to this day when WEB2 fails to deliver. In fact many websites combine both models, like Twitch, where you can use the platform for free but you can subscribe to individual streamers to support them and get access to 'premium services' on their channel.
Just powered up 50k LEO @taskmaster4450
pCUB launch imminent.
MIM started as advertising.
When we look at a site like YouTube, everyone could see that the videos with millions of views were worth money, but nobody really knew exactly how much. It took a while for YouTube to figure out how they should pay the content creators. After all, YouTube lost a ton of money during the early days. Overhead cost of bandwidth and cloud storage is not cheap for a full-scale operation.
WEB3 game changer.
Now we are in a situation where the magic internet money is crypto. Everyone intimately understands now how data and adverting has value. Back in the day it was not so obvious. Now we are seeing the exact same sentiment with crypto. It's new, grizzled, and complicated. It doesn't make sense to most people. They'll come around eventually.
What is the foundation of WEB3?
WEB1 is subscriptions; everything is disconnected.
WEB2 is 'free' and monetizes the underlying massive dataset.
WEB3 gives ownership back to the user and pays them for attention.
WEB3 is super weird.
All of these corporations that think they are going to make a seamless transition to WEB3... are dumb. They don't understand what is going on here. The products being built today are altruistic and 100% of their value is airdropped to the underlying community. The vast majority of projects don't do this and remain centralized, which is clearly a regulatory attack vector that will be exploited to the fullest.
Corporations don't think on the same wavelength as WEB3.
Imagine being in a board meeting and trying to pitch this idea to your superiors:
What we need to do is spend money building a product.
And then we give that product away for free to the community.
But don't worry, it will still be profitable because we are part of the community.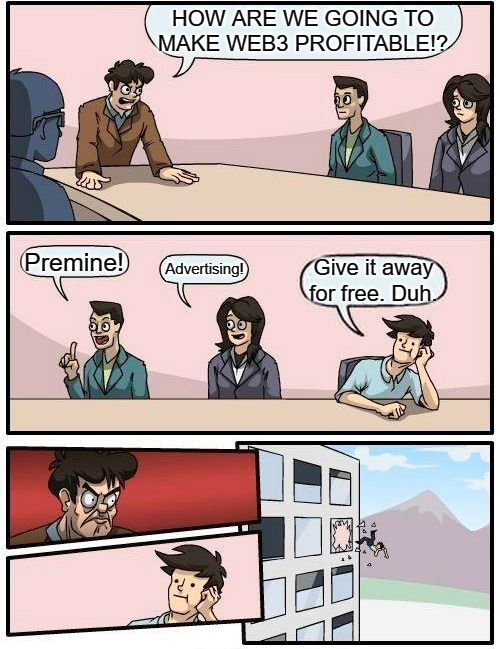 Sorry friend, you just got laughed launched out the building.
The entire premise of crypto and WEB3 is exactly the opposite of everything these corporate vipers have ever known. To assume that they are going to be able to transition to this narrative is downright foolish and naïve.
None of these people are going to realize that the best way to build the most value is to give the product away for free to a decentralized community and give them ownership of the development. The best networks develop and govern themselves. VCs are becoming totally irrelevant. Institutional money is no longer required. We shouldn't want them around. They are toxic parasites that lure us in with a honeypot of riches.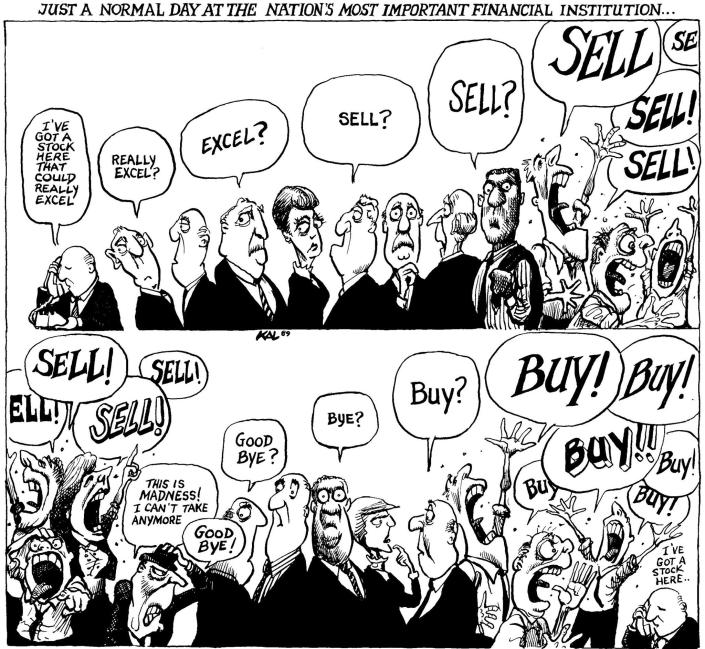 Institutional money.
Imagine if Blackrock started buying Hive. What would happen? Everyone would freak out and stop selling. Nobody wants Blackrock to control this network. That would be insane. This is probably how Hive is going to get past the $10 mark. Someone will start buying Hive that Hive doesn't like, therefore Hive must cut off entrance liquidity and make them pay dearly to enter the system. If Blackrock wants to pump our token price to the moon in exchange for relatively little Hive: let them. Worst case scenario we already know what to do if things get truly out of control. But chances are that Hive wouldn't even be powered up, so again, who cares? As long as the VCs avoid tinkering with our governance, there is no conflict.
Conclusion
It wasn't that long ago that Magic Internet Money was used to reference the value being generated on WEB2 platforms in the form of advertising revenue and attention generated thereof. Only when society conquered that business model did crypto come along to throw another money-wrench into the fray.
Crypto is a super complex ecosystem full of scams, and it's very easy for outsiders to view the entire arena as a scam because there is so much garbage out there as far as the eye can see. All we can do is keep our heads down and keep building. The attention economy demands it. We will get their attention, sooner or later. That's a fact.
Posted Using LeoFinance Beta
---
---